Follow along with the Lone Star Lit Book Blog Tour!
THE MAD RAMBLINGS OF A JOKER
By Brandon Dillon
Publisher: Paper Airplane Publishing
Pub Date: January 24, 2021
Pages: 156 pages
Categories: Poetry / Psychology / PTSD / Veteran Stories
 
ABOUT THE BOOK: Poet Brandon Dillon makes his debut with The Mad Ramblings of a Joker, a brutally honest collection full of metaphor and vibrant imagery. His work covers topics such as PTSD, depression, and heartbreak, and softer moments of hope and reflective peace.
His poetry is deep and unforgettable, a beacon for a dark world that needs a friend to say, "I've been there. I understand."
PURCHASE LINKS:
ABOUT THE AUTHOR: Brandon Dillon is an award-winning poet who writes from the soul about his life as a child born into poverty, his travels around the world as a U.S. Marine, love won and love lost, and the trauma that life brings.
 If you ask him his biggest accomplishments thus far, he will tell you they are the laughter and tears of the audience as he reads his words on the stage for them. He is amazed when people feel his emotion and in turn show him their emotion.
He has twice performed by invitation, reading his poetry at the FASOLT Fine Arts Expo, and has participated twice in "Color: Story," a collaboration between poets and visual artists, winning first place in 2019. When he is not working or taking care of his two sons, Brandon frequents open mic readings for poetry and all genres of writing with the group Writespace and performs at open mic and slam poetry events with the group Write About Now, at times reading something he just wrote that day.
He is never far from his notebook, fitting his writing in between shifts at work, kids and homework, and sleeping. Brandon lives in Houston, Texas.
Instagram | Facebook | Goodreads
Connect with Paper Airplane Publishing:
Instagram | Facebook | Twitter | Website | Bookshop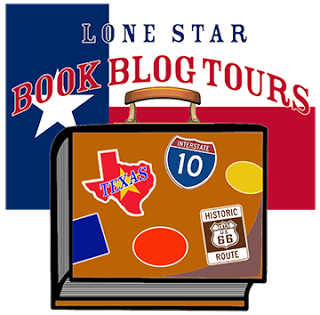 Click the blog names for direct links to book reviews and special features.
| | | |
| --- | --- | --- |
| 4/20/21 | Notable Quotable | |
| 4/20/21 | Review | |
| 4/20/21 | BONUS Promo | |
| 4/21/21 | Excerpt | |
| 4/21/21 | Review | |
| 4/22/21 | Review | |
| 4/22/21 | BONUS Review | |
| 4/23/21 | Author Interview | |
| 4/23/21 | Top Five List | |
| 4/23/21 | Review | |
Giveaway runs April 18-midnight, CDT, April 26, 2021