Follow along with the Lone Star Lit Blog Tour!
LOW WATER CROSSING
Book Two of the Sulfur Gap Series
by DANA GLOSSBRENNER
Genre: Literary Fiction / Family Saga 
Independently published
Date of Publication: July 19, 2020
Number of Pages: 476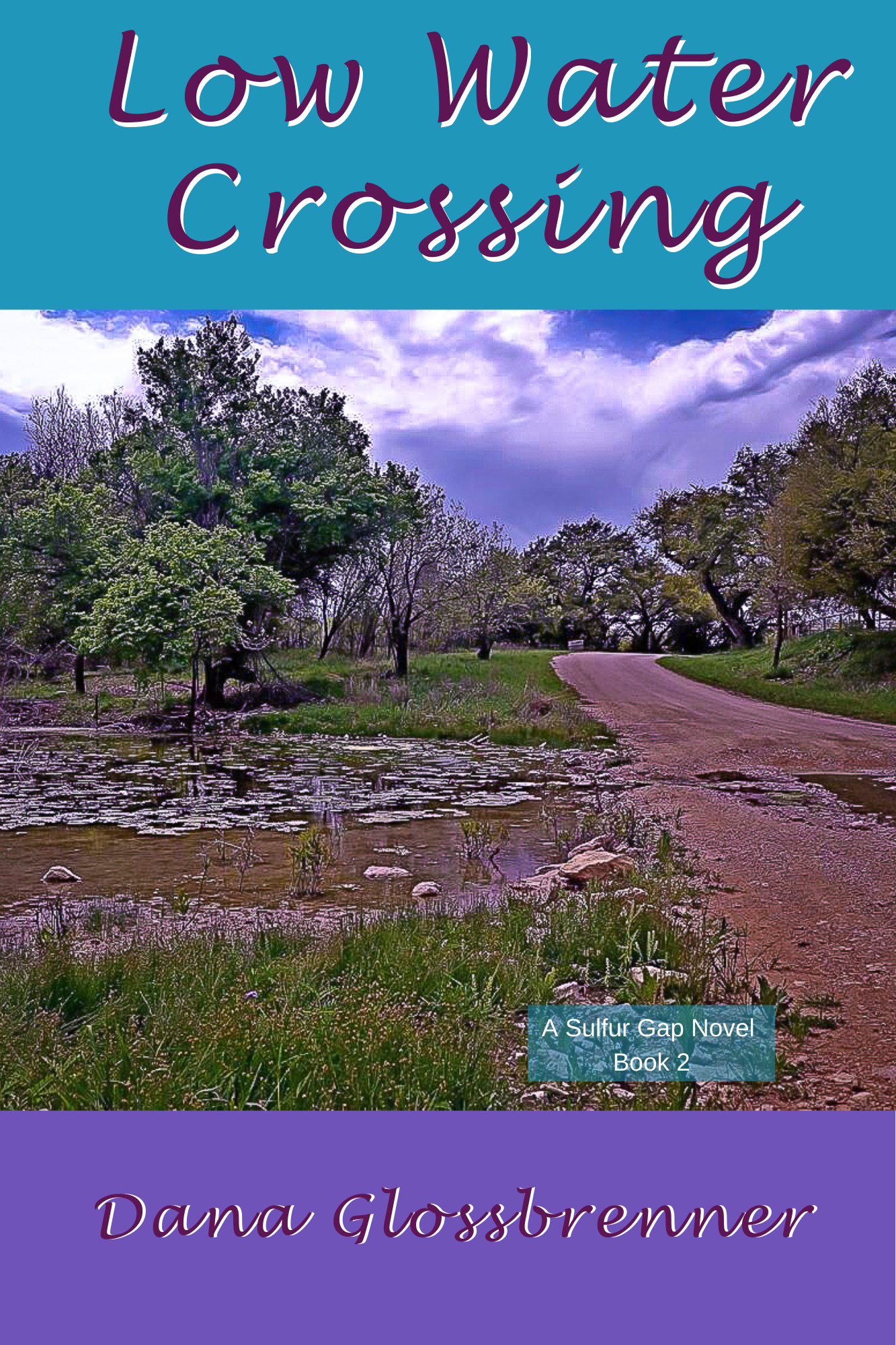 ABOUT THE BOOK: Low Water Crossing is a tribute to those who endure heartache and nevertheless celebrate, to those who wait—and live full lives while waiting.
A backhoe unearths a human skeleton buried on Wayne Cheadham's West Texas ranch. The investigation points a grisly finger at Wayne's first wife. And so begins the wild ride through twenty-five years of love and heartbreak. 
Wayne's a highly eligible bachelor who runs into trouble, first because he's naïve, and next because, well, life is unpredictable. He's a loveable guy with a peaceful outlook. Just about anyone wants the best for him, dang it. To cope with sadness, he arranges for an old steel-girded bridge to be placed in the dry pasture in front of his house. Says it helps him adjust his perspective. Others say it's the world's largest yard ornament. He takes in stray emus and abandoned horses and becomes a mentor to a loveable little boy without much family. He sits and ponders his plight at a low-water crossing over the creek.
A cast of characters from the fictional small West Texas town of Sulfur Gap—the staff of a high school burger shop hangout on the Interstate, coffee groups at the Navaho Café, hair stylists from the Wild Hare, a local sheriff and his deputies, and the band at the local honky-tonk—knits together the community surrounding Wayne, and all bring their own quirks. People you'd find anywhere, some with thicker Texas twangs than others. 
The town, the ranch, and familiar Texas cities such as San Angelo, Abilene, and Austin provide a backdrop for universal themes of love, grief, and loyalty.
CLICK TO PURCHASE
Amazon || IndieBound 
ABOUT THE AUTHOR: Dana Glossbrenner has lived in West Texas all her life. She is the author of Women Behind Stained Glass: West Texas Pioneers (non-fiction) and The Lark: Book 1 of the Sulfur Gap Series.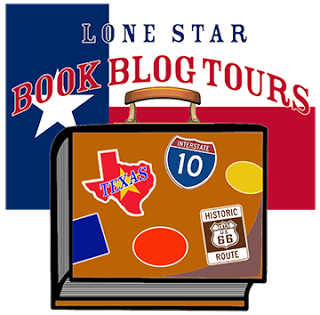 Click for direct links to special features and book reviews. 
| | | |
| --- | --- | --- |
| 10/6/20 | Review | |
| 10/7/20 | Excerpt | |
| 10/7/20 | BONUS Post | |
| 10/8/20 | Playlist | |
| 10/9/20 | Review | |
| 10/10/20 | Deleted Scene | |
| 10/11/20 | Author Interview | |
| 10/12/20 | Review | |
| 10/13/20 | Scrapbook Page | |
| 10/14/20 | Review | |
| 10/15/20 | Review | |
Giveaway runs October 6-midnight, CDT, October 16, 2020