Join us on book blog tour!
Saturday, November 12, 2022
THE LOVE AND HONOR SERIES
by HALLEE BRIDGEMAN
Romantic Suspense / Christian Fiction
Revell Books, a division of Baker Publishing Group
September 2022, 384 pages
You can't override the heart
It may seem odd to seek peace by moving to a war-torn African country, but for medical missionary Dr. Cynthia Myers, it provided a way to escape a shallow life of unearned wealth, a philandering fiancé, and a father now square in the public eye as vice president of the United States. At least here she knows her work and life have meaning. But all that is thrown into chaos when she fails to save the life of a local warlord's mortally wounded son.
As part of the Army Special Forces A-Team on a mission to capture and subdue the warlord, Captain Rick Norton is compelled to use deadly force to save Cynthia's life. Enraged at the violence she witnessed and riddled with guilt that men died because of her, Cynthia doesn't want to like anything about Rick and his team--but an unexpected attraction is taking hold.
With two members of his team badly injured and rebels in hot pursuit, Rick will have to draw upon all his strength and cunning to get her out alive . . . because he's beginning to think that, despite their differences, they just may be able to make a life together.
October 2022, 384 pages

You can't outrun the past
 

FBI Special Agent Lynda Culter is investigating an ecoterrorist organization in the Alaskan wilderness when she and her partner are taken captive and he's murdered before her very eyes. The only person who can identify the key players, Lynda gets assigned to take part in a joint operation in Istanbul to take the organization down.
As a woman in a Muslim country, she'll find it much easier to move around undetected with a fake husband. Unfortunately for her, the one assigned to play the role is none other than Army weapons specialist Bill Sanders--the man who crushed her heart in college.
With a cargo bay's worth of hurt and baggage between them, these two consummate professionals must play their parts perfectly if they hope to stop those responsible for bombing oil pipelines, which has killed innocent civilians and threatened to destabilize the oil markets. Protecting Lynda becomes Bill's primary focus--but love long buried has a way of resurfacing at the most inopportune times.
HONOR'S REFUGE
November 2022, 352 pages

You can't give up on love
 
When she was just five years old, Melissa Braxton watched her father take her mother's life and suffered the pain of separation from her sister, Lola. Melissa grew up with a strong desire to help those stuck in abusive relationships. It's why she became a therapist and opened a domestic abuse shelter.
After losing a leg to a gunshot wound in the line of duty, Phil Osbourne has felt like a man without a purpose--until he hears Melissa's story and decides to use his Special Forces contacts to track down her missing sister, the wife of a Colombian cartel teniente. He knows what he discovers will break Melissa's heart. What he doesn't realize is that helping the women reunite will bring the cartel down on them like the category 5 hurricane striking Miami..
Bruised yet not quite broken, Melissa and Phil battle the storm and the cartel, calling on strength they didn't know they had to escape death, save the innocent, and--just maybe--find healing in each other's arms.
ABOUT THE AUTHOR: Hallee Bridgeman is the USA Today bestselling author of several action-packed romantic suspense books and series. An Army brat turned Floridian, Hallee and her husband finally settled in central Kentucky, where they have raised their three children. When she's not writing, Hallee pursues her passion for cooking, coffee, campy action movies, and regular date nights with her husband. An accomplished speaker and active member of several writing organizations, Hallee can be found online at:
Giveaway ended November 23, 2022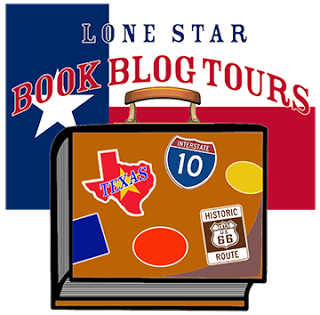 Click the blogs for direct links to book reviews & special features -- and the giveaway. 
| | | |
| --- | --- | --- |
| 11/14/22 | Book Trailer | |
| 11/14/22 | Excerpt, Book One | |
| 11/14/22 | BONUS Promo | |
| 11/15/22 | Excerpt, Book Two | |
| 11/15/22 | Excerpt, Book Three | |
| 11/15/22 | BONUS Promo | |
| 11/16/22 | Review Honor Bound | |
| 11/16/22 | Review Honor Bound | |
| 11/17/22 | Review Word of Honor | |
| 11/17/22 | Review Word of Honor | |
| 11/18/22 | Review Honor's Refuge | |
| 11/18/22 | Review Honor's Refuge | |