Lone Star Lit was out and about in Granbury, Texas
(Shown above, L to R, and clockwise, starting top left: Granbury Writers' Bloc book stall at Granbury's Harvest Moon Festival; GWB author Brian Condike; the bookish staircase at Arts & Letters Bookstore; Arts & Letters Bookstore owner Roxanne Laney and Kristine Hall; view of the bookstore; GWB author Mary Lou Condike and Kristine; GWB members Peggy Purser Freeman, Dan Vanderburg, Holli Harrison, and Beverly Harrison at a book signing party for the anthology; GWB's Dave the duck; facade of Arts & Letters Bookstore. )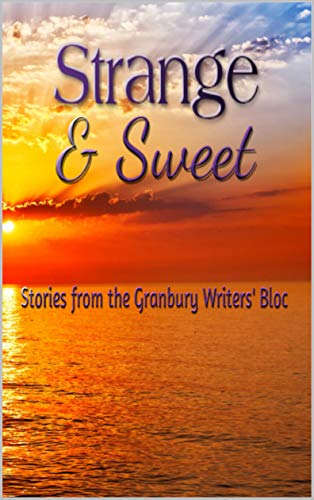 On Monday, February 24, 2020, Lone Star Literary Life's owner and publisher Kristine Hall was the speaker at the monthly meeting of the Granbury Writers' Bloc. Her presentation, "Texas Authors – How to Get Noticed," focused on tips and tools to help authors get noticed, particularly in utilizing the support of bloggers and blog tours. The presentation was well-attended with plenty of discussion about the hurdles authors are facing in marketing their books and how to overcome those hurdles.
The Granbury Writers' Bloc is "made up of writers, authors, and those who love the craft of writing. It is open to writers of all genres." Published authors attending Hall's presentation included Dan Vanderburg, Connie Lewis Leonard, Peggy Purser Freeman, Gary Christenson, Rickey Harmon, and Jackie Stengle, as well as short story authors William 'Bud' Humble, Holli Harrison, Beverly Harrison, Donna Pierce, Robert C. Taylor, Kathryn McClatchy, ML Condike, and BJ Condike. Also in attendance was visitor Louis H. Campbell, also a published author, who recently moved to the area.
For those planning on attending WORDfest 2020 in Hurst on March 21st, be sure to stop by the the Granbury Writers' Bloc table to learn about their Blockbuster Challenge, to buy a copy of their anthology, Strange and Sweet, and to learn more about the group. Don't forget to purchase a Plotster critter to help support GWB programming. What's a Plotster, you say? View the short video to find out.
(Additional episodes can be found on the GWB website http://granburywritersbloc.com/, with the final episode posting on March 17th.)
The Granbury Writers' Bloc hosts regular critique meetings, business meetings followed by speakers and monthly contests. The March 23, 2020 meeting features "Writing with Rubber Bands: Creating Tension in the Story" with Cathy Rueter.
Writers' Bloc President Mary Lou Condike and her husband, Brian, also an author and GWB member, graciously opened their home to Kristine, who spent the night in Granbury and was treated to coffee and an amazing morning view of Lake Granbury. The morning coffee transitioned right into lunch, and then Kristine headed to historic Granbury Square to visit Arts & Letters Bookstore, which opened in October, 2019.
The bookstore is welcoming both outside and in. Arts & Letters owner Roxanne Laney was a delightful host and showed Kristine everything from the new Tea Cafe, to the book nooks where kids can grab a book and start reading, to her gorgeous bookish handbag (which isn't for sale in the store but she said could be purchased in London). Roxanne has big plans ahead including more author events and growing the two book clubs that currently meet at the bookstore.
Arts & Letters is open seven days a week with varied hours. They sell only new books and have a wide selection of titles on the shelves. If the book you want isn't there already, they can get it and also take special orders for any book in print.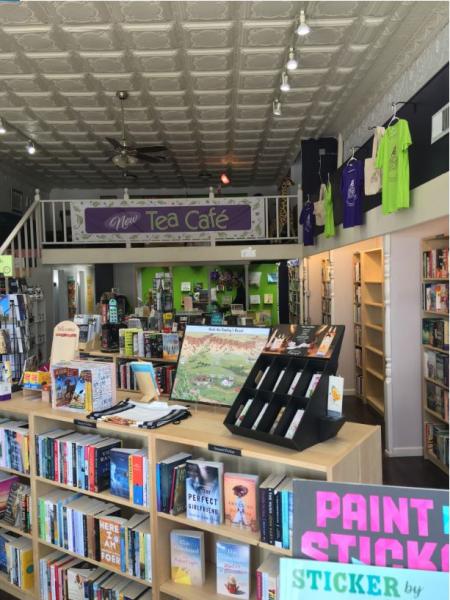 Granbury makes a great bookish destination for the day for a weekend, and Lone Star Lit fully intends on making a return trip.