Excerpt from "You Are My Brother: Lessons Learned Embracing a Homeless Community" by Judith Knotts
Sunday, November 17, 2019
Why was I hesitant to ask homeless friends to come to my home and sit at my table?
Holiday meals are upon us, and the pressure is mounting! Who to invite and what to serve? Add the commercial expectations of the perfectly laid table, and it's no wonder that most of us want to climb back in bed and hide under a blanket until the season is over.
Undaunted, I decided that Thanksgiving would be different this year. My in-town family was going out of town, so it was the perfect opportunity to shake things up a bit. In the past, I have taken turkey sandwiches to the streets and then returned home to eat. Why the arm's length relationship, I wondered? Why was I hesitant to ask homeless friends to come to my home and sit at my table? Did I worry that Harry would urinate on my velvet dining chairs or that Thomas with his palsy hands would drop a crystal goblet? These excuses clouded the real reason I never invited them to sit at my table. I was embarrassed. In my former home, I had four bedrooms and five bathrooms for one person, me, while homeless "friends" slept outside and searched for restrooms.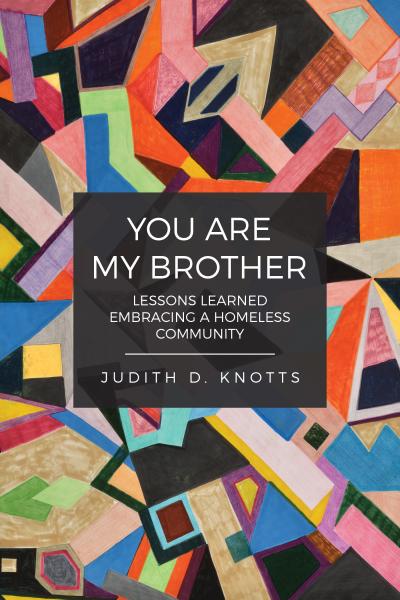 I have downsized. It is humbling and humanizing all tangled together. Bless my homeless friends; they never judged, never remarked about the disparity between their home on the streets and mine, but I was bothered.
So this year I welcomed special guests and planned a menu. There was no brined turkey, just a good old Butterball bird with traditional sides of sweet potatoes with mini marshmallows, classic green bean casserole, and homemade mashed potatoes with plenty of butter. My table was carefully laid with china, silver, and candles. Sounds of Vivaldi and the Mamas & the Papas filled my shotgun house.
I had to remember to consider the dental health of my guests (I have changed their names to protect their privacy). Harry has no teeth at all, Ben has a few, and Donna has jagged stumps with painful cavities. I served cider and lemonade, not alcohol. All of my guests battle personal demons, some have addiction problems, and several served jail time.
My protective older sister asked, "Are you afraid?" "Absolutely not," I replied, but then realized that despite hearing about these friends, her question highlighted the distance between homeless people and the general population.
On Thanksgiving, I rounded up my guests from various parts of the city. Robert, who spent most of his adult life in prison, resides in a trailer park. Donna and Harry, homeless for years, have small units in a housing project. Ben hunkers down between two stuffed shopping carts in an alley, and Michael's home is a rooftop. When we sat at the table, I asked if anyone wanted to offer a blessing.
Immediately everyone gripped hands tightly, and we formed a lopsided prayer circle amid the dinner plates and glasses. My guests offered words of gratitude followed by petitions: "Thank you God for getting me this far; I didn't believe it was possible." "Please God, do not abandon me as I still struggle." "Be with me always although I don't deserve a thing." My opening blessing seemed merely rote after listening to them, and I discovered that those who suffer the most offer the purest prayers from the heart.
Present-day Thanksgiving and Christmas celebrations rarely reflect the original events. Although the details of these historic happenings remain sketchy, we know that at the harvest festival of 1621, the Wampanoags and English colonists could not have been more different in their dress, food, and customs. The first Christmas was similarly diverse, the infant son of God and his human family mingled with ignorant field workers who minded sheep and later with wealthy wise men who followed a star.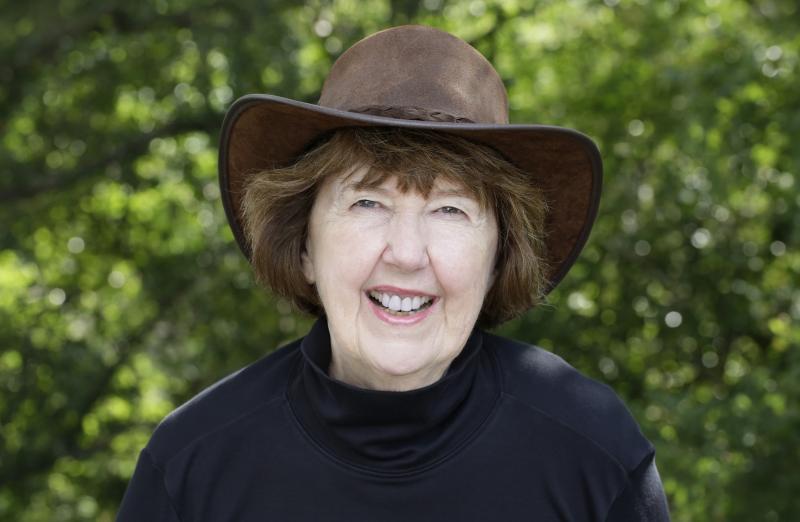 As a principal for many years who saw kindergartners make paper headdresses and Pilgrim hats for Thanksgiving feasts and smiled as little boys in bathrobes became shepherds in nativity scenes, I should have grasped the message, but I got bogged down with specifics and swept up into the razzle-dazzle of the season.
Now I think I get it. It isn't about history, theology, or setting the perfect table. It's about family and friends, surely, but also about embracing the diversity of the original celebrants. It's about who I welcome into my home and into my heart.
Judith Knotts is a failed violinist and tap dancer. Her professional career has centered on education as a consultant to schools, school head, and writer. She is interested in how human beings develop and become who they are. Dr. Knotts's journey into the homeless world began when she was in her sixties and continues into her seventies. She believes change always brings with it an invitation to become our best selves. You Are My Brother is her first book.