Genre: Romantic Mystery
Publisher: SkipJack Publishing
Date of Publication: March 6, 2019
Number of Pages: 270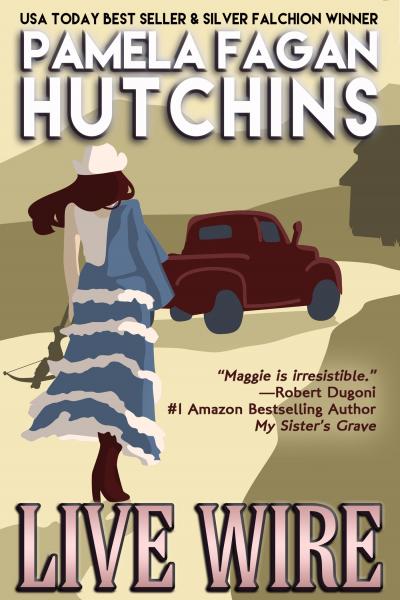 ABOUT THE BOOK: A hook-up turned lethal. A spurned, angry cowboy. Can rebel Maggie turn the tables before a killer adds her to the list of lost causes?
Washed-up alt-country rocker-turned-junker Maggie Killian is pulled to Wyoming by an irresistible force . . . former bull rider Hank Sibley, the man who broke her heart fifteen years before. When she unexpectedly meets his Sunday school-teaching girlfriend at a saloon, Maggie seeks liquor-fueled oblivion between the sheets of a younger man's bed. But after her beloved vintage truck breaks down and leaves her stranded in the Cowboy State, she learns her hook-up died minutes after leaving their rendezvous. Suddenly surrounded by men with questionable motives, Maggie searches for the murderer while fighting the electricity between herself and her old beau, and her new penchant for local whiskey. 
When the police zero in on Maggie despite a disturbing series of break-ins at her guest cabin, she realizes she's got no one to rely on but herself. To keep herself happily in bars instead of behind them, she must stop the killer before the cops realize the man she really suspects is a jealous, angry Hank.
 
Live Wire is the first standalone book in a trilogy featuring sharp-tongued protagonist Maggie Killian from the addictive What Doesn't Kill You romantic mystery series. If you like nerve-racking suspense, electric characters and relationships, and juicy plot twists, then you'll love USA Today best seller Pamela Fagan Hutchins' Silver Falchion award-winning series.
"Maggie is irresistible." 
Robert Dugoni, #1 Amazon bestselling author of My Sister's Grave
CLICK TO PURCHASE
Amazon * iBooks * Kobo * Smashwords * Nook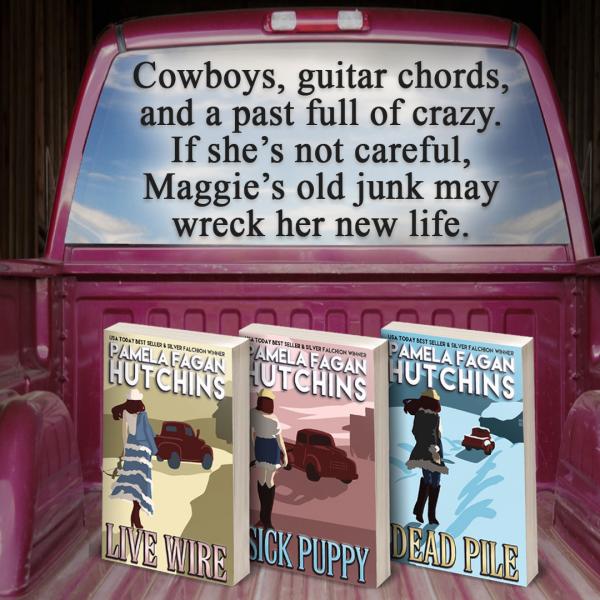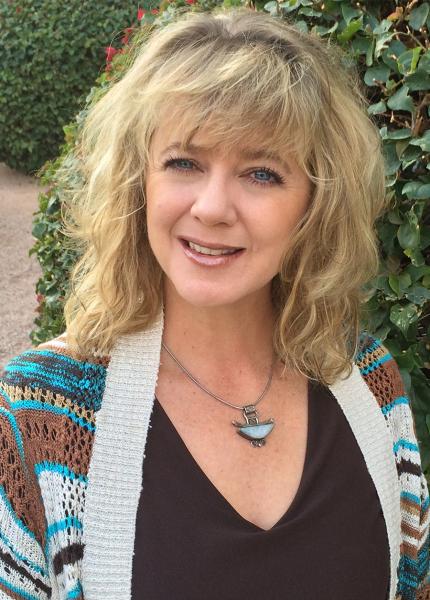 ABOUT THE AUTHOR: Pamela Fagan Hutchins is a USA Today best seller. She writes award-winning romantic mysteries from deep in the heart of Nowheresville, Texas and way up in the frozen north of Snowheresville, Wyoming. She is passionate about long hikes with her hunky husband and pack of rescue dogs and riding her gigantic horses.
If you'd like Pamela to speak to your book club, women's club, class, or writers' group, by Skype or in person, shoot her an e-mail. She's very likely to say yes. Connect with Pamela on the web.
WEBSITE │ FACEBOOK │ TWITTER │ BOOKBUB
INSTAGRAM │ GOODREADS │ AMAZON AUTHOR PAGE
Praise for Pamela Fagan Hutchins
2018 USA Today Best Seller
2017 WINNER Silver Falchion Award, Best Mystery
2016 WINNER USA Best Book Award, Cross Genre Fiction
2015 WINNER USA Best Book Award, Cross Genre Fiction
2014 USA Best Book Award Finalist, Cross Genre Fiction
2014 Amazon Breakthrough Novel Award Quarter-finalist, Romance
2013 USA Best Book Award Finalist, Business: Publishing
2012 Winner of the Houston Writers Guild Ghost Story Contest
2012 WINNER USA Best Book Award, Parenting: Divorce
2011 Winner of the Houston Writers Guild Novel Contest, Mainstream
2010 Winner of the Writers League of Texas Manuscript Contest, Romance
TOUR SCHEDULE:
This tour is complete; go directly to the blog tour stops by clicking the links below.
| | | |
| --- | --- | --- |
| 3/6/19 | Character Interview | |
| 3/7/19 | Review | |
| 3/7/19 | Review | |
| 3/8/19 | Series Spotlight | |
| 3/8/19 | Series Spotlight | |
| 3/9/19 | Review | |
| 3/9/19 | Review | |
| 3/10/19 | Guest Post | |
| 3/11/19 | Review | |
| 3/11/19 | Review | |
| 3/12/19 | Character Spotlight | |
| 3/13/19 | Review | |
| 3/14/19 | Review | |
| 3/14/19 | Author Interview | |
| 3/15/19 | Review | |
| 3/15/19 | Review | |
| 3/16/19 | BONUS Scrapbook Page | The Clueless Gent |
(Giveaway ended 3/16/2019)