Click the covers to purchase.
   -|||-  JUMP TO KSR HOME PAGE   -|||- 
Books for Young Readers by Texas Authors of Color 
This list of books was selected and generously
sponsored by an anonymous donor. 
Click the book covers to purchase.
*CHILDRENS* 
Click the covers to purchase.
===========================
CHAPTER BOOK / SOCIAL SITUATIONS / HISTORICAL FICTION
Emmi in the City: A Great Chicago Fire Survival Story
By Salima Alikhan, illustrated by Alessia Trunfio 
Stone Arch Books
Paperback ISBN 9781496580115; 112 pages; $7.95; also available in library binding
Although Emmi has lived in Chicago for two years, she finds it hard to love her adopted city. As a German immigrant in the early 1870s, she's often teased by her American-born peers. But when the Great Fire breaks out on October 8, 1871, Emmi and her enemies find themselves braving the smoke and flames together. Can Emmi and the others survive the danger to escape the burning city? Readers can learn the real story of the Great Chicago Fire from the nonfiction back matter in this Girls Survive story. A glossary, discussion questions, and writing prompts are also provided.
===========================
CHAPTER BOOK / SCHOOL ISSUES / FRIENDSHIP / SIBLINGS
The Magnificent Mya Tibbs: Mya in the Middle
By Crystal Allen
Balzer + Bray
Hardcover ISNB 9780062839398; 288 pages; $16.99; also available in e-book, paperback, audiobook, and audio CD
Things have changed in the Tibbs house, and Mya isn't happy about it. She's stuck in the middle between an exceptionally cute baby sister and an exceptionally smart older brother. And her tired parents seem to only notice the "exceptional" kids in the house. So when a class project lassoes Mya into starting her own school newspaper, she's sure this will earn her the star status she wants from her parents. But the same project also gives Mya's archenemy, Naomi Jackson, a chance to prove she is a better friend to the twins, Skye and Starr, than Mya is.
Read the Lone Star Lit interview with Crystal Allen.
===========================
PICTURE BOOK / HOLIDAYS / SIBLINGS
A Bean and Cheese Taco Birthday/Un Cumpleanos Con Tacos de Frijoles Con Queso
By Diane Gonzales Bertrand, illustrated by Robert Trujillo
Pinata Books
Hardcover ISBN 9781558858121; 32 pages; $17.95
Seven-year-old Dario is excited about his brother's upcoming birthday. He can't wait for the party and imagines one similar to his own with lots of friends and presents. So he's surprised when Ariel requests a simple celebration at the park, eating bean-and-cheese tacos and blowing bubbles. On Ariel's birthday, the boys are happy to go to the park. The day is full of surprises, from Ariel's birthday present to an empty playground and even a kind park ranger who offers a tour in his Jeep. Who would have thought an afternoon at the park with family and bean-and-cheese tacos could be so much fun?
===========================
PICTURE BOOK / PETS / FISH / ART
Amazing Watercolor Fish/El Asombroso Pez Acuarela
By Carolyn Dee Flores, translated by Carmen Tafolla
Pinata Books
Hardcover ISBN 9781558858732; 32 pages; $17.95
A lonely pet fish longs to know what exists in the world beyond her bowl. She wonders if there could be someone out there who looks like her, so she leans close to the glass and hears some fish-like cries. She realizes there's another fish, named Mike, close by. When Mike asks what her world is like, the amazing watercolor fish has a great idea. "I'll show Mike what I think could be!" Using watercolors, she paints a picture of a world with trees and swirling rainbows. Then Mike uses his paint to illustrate more "than just the water and the door."
===========================
PICTURE BOOK / DANCE / HEALTH
By Lupe Ruiz-Flores, illustrated by Robert Casilla, translated by Natalia Rosales-Yeomans 
Arte Publico Press
Hardcover ISBN 9781558857629; 32 pages; $17.95
Estella can't help but giggle when she sees her neighbors dancing and sweating at an exercise class at the community recreation center. When her mother complains about gaining weight, Estella encourages her to join the class. Every day after school, Estella enjoys watching the women dance to the rhythmic music. And she's especially thrilled when the instructor invites her to join them in dancing salsa. But one day, kids are banned from the class. So when Estella learns that women had to fight to gain the right to vote, she decides she'll petition for kids' rights to enjoy salsa dance classes at the community center.
===========================
PICTURE BOOK / BIOGRAPHY / ART / MEXICO
By Carmen Garza
Children's Book Press
Paperback ISBN 9780892391639; 32 pages; $10.95; also available in library binding
In her eagerly awaited second book for children, In My Family/En mi familia, internationally renowned artist Carmen Lomas Garza takes us once again to her hometown of Kingsville, Texas, near the border with Mexico. Through vibrant paintings and warm personal stories, Carmen brings to life more loving memories of growing up in a traditional Mexican American community: eating empanadas, witnessing the blessing on her cousin's wedding day, and dancing to the conjunto band at the neighborhood restaurant.
===========================
PICTURE BOOK / MULTIGENERATIONAL FAMILY LIFE / SUPERHEROES
Lucia the Luchadora and the Million Masks
By Cynthia Leonor Garza, illustrated by Alyssa Bermudez 
POW!
Hardcover ISBN 9781576878941; 32 pages; $16.99
Lucía's little sister Gemma wants to be a luchadora like her big sister, but she is more bumble and splat than pizzazz and seems to find trouble wherever she goes. When Gemma makes a ginormous hole in Lucía's special silver mask, Lucía's grandmother, Abu, has an idea: a trip to the mercado to get Gemma her very own lucha libre mask. When Lucía realizes she's misplaced her special silver mask, a frantic search ensues with Gemma's help. Lucía the Luchadora's big heart is on display again in her latest adventure, where she learns that some things, including troublemaking little sisters, are one of a kind.
===========================
PICTURE BOOK / FLOWERS & PLANTS / ENTOMOLOGY / MEXICO
By Claudia Guadalupe Martinez, illustrated by Laura Gonzalez 
Charlesbridge
Hardcover ISBN 9781580898157; 32 pages; $16.99; also available in e-book
A Mexican jumping bean isn't a bean at all. It's a fascinating home and food source for a special kind of caterpillar! With Spanish vocabulary and a clever counting concept, this poetic story shares the life cycle of a Mexican jumping bean. This curious jumping insect is actually a seedpod from a shrub called yerba de la flecha, into which a caterpillar burrows, living inside the pod until it builds a cocoon and breaks out as a moth. Perfect for preschoolers and prereaders, this creative picture book explores the Mexican jumping bean's daily life and eventual transformation and escape from the pod.
===========================
PICTURE BOOK / CARS & TRUCKS / FARM LIFE
By Jerome Pumphrey and Jarrett Pumphrey
Norton Young Readers
Hardcover ISNB 9781324005193; 48 pages; $17.95; also available in e-book
When is an old truck something more? On a small, bustling farm, a resilient and steadfast pickup works tirelessly alongside the family that lives there and becomes a part of the dreams and ambitions of the family's young daughter. After long days and years of hard work leave the old truck rusting in the weeds, it's time for the girl to roll up her sleeves. Soon she is running her own busy farm, and in the midst of all the repairing and restoring, it may be time to bring her faithful childhood companion back to life.
===========================
PICTURE BOOK / HOLIDAYS / FAMILY LIFE / MEXICO
By Carmen Tafolla, illustrated by Amy Cordova 
Tricycle Press
Hardcover ISBN 9781582463728; 24 pages; $15.99; also available in library binding
Join in the latest fun from a Pura Belpré Honor-winning team. These Fiesta Babies dance, march on parade, and sing along to mariachi songs in their spirited celebration of fiestas. From piñatas to flower coronas, little ones are introduced to the many colorful aspects of an important and lively Latino cultural tradition. 
===========================
PICTURE BOOK / BIOGRAPHY / AMERICAN HISTORY
William Still and His Freedom Stories: The Father of the Underground Railroad
By Don Tate
Peachtree Publishing Company
Hardcover ISBN 9781561459353; 40 pages; $18.99
William Still's parents escaped slavery but had to leave two of their children behind, a tragedy that haunted the family. William went to work for the Pennsylvania Anti-Slavery Society, where he raised money, planned rescues, and helped freedom seekers who had traveled north. One day, a strangely familiar man came into William's office, searching for information about his long-lost family. Could it be? Motivated by his family's experience, William began collecting the stories of other freedom seekers. He was able to reunite other families and build a remarkable source of information, including encounters with Harriet Tubman, Henry Box Brown, and William and Ellen Craft.
===========================
*MIDDLE GRADE*
Click the covers to purchase.
===========================
FRIENDSHIP / VIOLENCE
By Varsha Bajaj
Nancy Paulsen Books
Hardcover ISBN 9780525517245; 192 pages; $16.99; also available in e-book, audiobook, and paperback
Karina Chopra would have never imagined becoming friends with the boy next door. She assumes Chris is just like the boys he hangs out with, who she labels a pack of hyenas. Then Karina's grandfather starts tutoring Chris, and she discovers he's actually a nice, funny kid. Then three of them are assaulted by a stranger who targets Indian American Karina and her grandfather because of how they look. Her grandfather is gravely injured and Karina and Chris vow not to let hate win. When Karina posts a few photos related to the attack on social media, her #CountMeIn post—"What does an American look like? #immigrants #WeBelong #IamAmerican #HateHasNoHomeHere"—goes viral.
Read the Lone Star Lit interview with Varsha Bajaj.
===========================
HORROR / HUMOR
13th Street #1: Battle of the Bad-Breath Bats (HarperChapters)
By David Bowles, illustrated by Shane Clester 
HarperCollins
Hardcover ISBN 9780062947802, 96 pages, $15.99; also available in e-book and paperback
Cousins Malia, Ivan, and Dante are visiting their aunt Lucy for the summer. But on their way to Gulf City's water park, they get lost on 13th Street. Only it's not a street at all. It's a strange world filled with dangerous beasts! Will the cousins find their way back to Aunt Lucy's? Each story in this new series from award-winning author David Bowles is designed to set independent readers up for success, with short, fast-paced chapters, art on every page, fun activities, and progress bars at the end of each chapter.
Read the Lone Star Lit interview with David Bowles.
===========================
FANTASY / MAGIC / FOLK TALES
The Total Eclipse of Nestor Lopez
By Adrianna Cuevas
Farrar, Straus and Giroux (BYR)
Hardcover ISBN 9780374313609; 288 pages; $16.99; also available in e-book, audiobook, and audio CD
All Nestor Lopez wants is to live in one place for more than a few months and have dinner with his dad. When he and his mother move to a new town to live with his grandmother after his dad's latest deployment, Nestor plans to lay low. He definitely doesn't want to anyone find out his deepest secret: that he can talk to animals. When animals start disappearing, Nestor's grandmother becomes the prime suspect. As Nestor investigates the disappearances, he learns that they are being seized by a tule vieja—a witch who can absorb an animal's powers by biting it during a solar eclipse. And the next eclipse is just around the corner.
===========================
SOCIAL SITUATIONS / ILLNESS 
By Saadia Faruqi and Laura Shovan
Clarion Books
Hardcover ISBN 9780358116684; 336 pages; $16.99; also available in ebook, audiobook, and audio CD
Sixth-graders Sara and Elizabeth could not be more different. Sara is at a new school completely unlike the small Islamic school she used to attend. Elizabeth's British mum has been struggling with depression. The girls meet in an after-school South Asian cooking class, which Elizabeth takes because her mom has stopped cooking, and which Sara, who hates to cook, attends because her mother is the teacher. The girls form a shaky alliance, and they make plans to create a mouth-watering cross-cultural dish together and win a spot on a local food show. They make good cooking partners, but can they learn to trust each other enough to become true friends? 
===========================
SPORTS / FAMILY
Maximilian and the Curse of the Fallen Angel (Max's Lucha Libre Adventures #4)
By Xavier Garza
Cinco Puntos Press
Hardcover ISBN 9781947627307; 224 pages; $19.95;  also available in paperback
It's the end of an era: Max's uncle—legendary luchador the Guardian Angel—is getting married and walking away from wrestling. Max was set on taking over the wrestling role, but not so soon. He's just fourteen. To make it worse, his uncle chose a wild new wrestler for his last match, the Fallen Angel. If the villain wins, will the legend of the Guardian Angel die before Max is ready to put on the mask?
===========================
GRAPHIC NOVEL / SIBLINGS
By Varian Johnson, illustrated by Shannon Wright 
Graphix
Hardcover ISBN 9781338236170; 256pages; $24.99; also available in e-book and paperback
Maureen and Francine Carter are twins and best friends. They participate in the same clubs, enjoy the same foods, and are partners on all their school projects. But just before the girls start sixth grade, Francine becomes Fran—a girl who wants to join the chorus, run for class president, and dress in fashionable outfits that set her apart from Maureen. Maureen and Francine are growing apart and there's nothing Maureen can do to stop it. Are sisters really forever? Or will middle school change things for good?
===========================
MYSTERY / SOCIAL SITUATIONS
A Mystery Bigger Than Big/Un Misterio Mas Grande Que Grandisimo (A Mickey Rangel Mystery/Coleccion Mickey Rangel, Detective Privado)
By Rene Saldana, Jr., translated by Carolina Villarroel
Pinata Books
Paperback ISBN 9781558858244; 78 pages; $9.95; also available in e-book
In this fourth installment of the bilingual Mickey Rangel Mystery series, acclaimed author and educator Rene Saldana, Jr. writes a thought-provoking novel for intermediate readers that explores the contemporary issue of immigration from the perspective of young people. And in this case, Mickey learns some hard truths about being a detective and a good person, ultimately realizing that some mysteries are best left unsolved.
===========================
MULTIGENERATIONAL FAMILY LIFE / BULLYING
By Diana Lopez
Scholastic Press
Hardcover ISBN 9781338232738; 192 pages; $16.99; also available in e-book, audiobook, and paperback
Luna Ramos has too many primas, but there's one cousin that's always getting her into trouble, Claudia. After locking her in the bathroom at their other cousin's quinceañera, Luna is grounded, not allowed to wear her signature hats, which she uses to hide a streak of white in her otherwise dark hair. The only thing that gives Luna satisfaction is knowing that Claudia is also being teased because she has a big nose. Eventually, Luna discovers that Claudia was not being teased—every joke was directed at her! When Claudia comes to her rescue, Luna realizes the true meaning of her grandmother's wise advice, "blood is thicker than water."
===========================
ACTION / ADVENTURE / SUPERHEROES
By Jo Whittemore
Harry N. Abrams
Hardcover ISBN 9781419731426; 256 pages; $13.99; also available in e-book and paperback
Kara Danvers, the one and only Supergirl, continues to keep National City safe. Follow her in the final book of this middle-grade series, featuring more incredible adventures not seen on TV. Now more than ever, the world needs the Girl of Steel to keep the city free from evil, and author Jo Whittemore has crafted a series finale that fans won't want to miss!
===========================
*YOUNG ADULT*
Click the covers to purchase.
===========================
MYSTERY / DETECTIVE / SPY
By Beth Bowland
Onbeperkt Media, LLC
Paperback ISBN 9781733801508; 258 pages; $13.99; also available in e-book
San Francisco has suffered an extreme hit to its economy, forcing drastic budget cuts, closing the juvenile detention centers. A billionaire comes to the rescue, using his own funds to revamp Alcatraz into a reformatory for boys, while secretly using it for his own personal endeavors. The day the announcement is made, thirteen-year-old Darby Mullin's problems begin, all because of a bag of salt and vinegar chips and a cell phone. Kidnapped, he must find a way to save himself and his friends and figure out how to stop a power-hungry billionaire's plan for world domination, all before his first day of eighth grade.
===========================
COMING OF AGE / SHORT STORIES / RACISM
By Sandra Cisneros
Vintage
Paperback ISBN 9780679734772; 144 pages; $11.95; also available in e-book, audiobook, audio CD, large print, and hardcover
The House on Mango Street is the bestselling coming-of-age classic, acclaimed by critics, beloved by readers of all ages, taught in schools and universities alike, and translated around the world, from the winner of the 2018 PEN/Nabokov Award for Achievement in International Literature. It's the remarkable story of Esperanza Cordero, a young Latina growing up in Chicago, inventing for herself who and what she will become. Told in a series of vignettes—sometimes heartbreaking, sometimes deeply joyous—Sandra Cisneros's masterpiece is a classic story of childhood and self-discovery. Few other books in our time have touched so many readers.
===========================
SCIENCE FICTION / SUPERHEROES
The Hero of Numbani (Overwatch #1)
By Nicky Drayden
Scholastic Inc
Paperback ISBN 9781338575972; 304 pages; $9.99; also available in e-book
In the technologically advanced African city of Numbani, in the not-so-distant future, humans live in harmony with humanoid robots known as omnics. But when a terrorist tries to shatter that unity, a hero named Efi Oladele rises. Efi has been making robots since she was little, machines to better her community and improve people's lives. But after she witnesses Doomfist's catastrophic attack on the city's OR15 security bots, Efi feels the call to build something greater: Orisa, a true guardian of Numbani. With Doomfist rallying his forces, and the military powerless to stop him, can Efi mold Orisa into the hero of Numbani before it's too late?
===========================
SHORT STORIES / LGBTQ / ROMANCE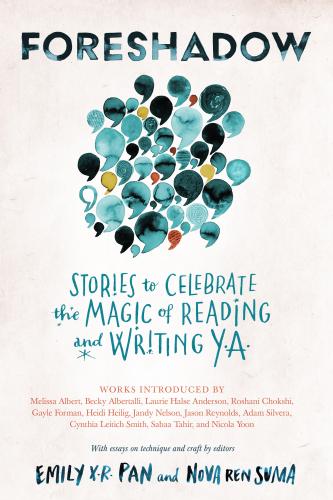 Foreshadow: Stories to Celebrate the Magic of Reading and Writing YA
By Nova Ren Suma and Emily X. R. Pan
Algonquin Young Readers
Paperback ISBN 9781643750798; 352 pages; $16.95; also available in e-book
A trove of unforgettable fiction makes up the beating heart of this book, and the accompanying essays offer an ode to young adult literature, as well as practical advice to writers. The thirteen stories anthologized here range from contemporary romance to mind-bending fantasy, showcasing underrepresented voices and highlighting the beauty and power of YA fiction. What makes these memorable stories tick? What sparked them? How do authors build a world or refine a voice or weave in that deliciously creepy atmosphere to bring their writing to the next level? Addressing these questions and many more are essays and discussions on craft and process.
===========================
COMING OF AGE / PSYCHOLOGICAL FICTION
By Dagoberto Gilb
Grove Press
Paperback ISBN 9780802144027; 250 pages; $14; also available in hardcover, e-book, and audiobook
Sonny Bravo is a tender, unusually smart fifteen-year-old living with his mother in a city where intense prejudice is not just white against black, but also brown. When Sonny's mother, Silvia, suddenly marries an Okie building contractor, they are uprooted to a small apartment building, Los Flores. As Sonny sweeps its sidewalks, he meets his neighbors and becomes ensnared in their lives: Cindy, an eighteen-year-old druggie; Nica, a cloistered Mexican girl who cares for her infant brother; Pink, an albino black man who sells old cars; and Bud, a muscled-up construction worker who hates blacks and Mexicans, even while he's married to a Mexican American woman.
===========================
MUSIC / TV / ROMANTIC COMEDY
By Lyla Lee
Katherine Tegen Books
Hardcover ISBN 9780062936929; 336 pages; $17.99; also available in e-book, audiobook, and audio CD
Skye Shin has heard it all. Fat girls shouldn't dance. Wear bright colors. Shouldn't call attention to themselves. But Skye dreams of joining the glittering world of K-Pop, and to do that, she's about to break all the rules that society, the media, and even her own mother, have set for girls like her. When Skye nails her audition, she's immediately swept into a whirlwind of countless practices, shocking performances, and the drama of reality TV. What she doesn't count on are the highly fat-phobic beauty standards, her sudden media fame and scrutiny, or the sparks that soon fly with her fellow competitor, Henry Cho.
Read the Lone Star Lit interview with Lyla Lee.
===========================
HISTORICAL FICTION / IMMIGRATION / RACISM
By Guadalupe García McCall, illustrated by Susan L. Roth 
Tu Books
Hardcover ISBN 9781620142813; 336 pages; $19.95; also available in e-book
In the heart of the Great Depression, Texas is gripped by the drought of the Dust Bowl, and resentment is building among white farmers against Mexican Americans. Signs go up proclaiming No Dogs or Mexicans Allowed. When Estrella organizes a protest against the treatment of tejanos, her family becomes a target of repatriation efforts to send Mexicans back to Mexico, regardless of citizenship. Dumped across the border and separated from her family, Estrella must figure out how to survive and care for her mother and baby brother. How can she reunite with her father and grandparents and convince her country of birth that she deserves to return home?
Read the Lone Star Lit interview with Guadalupe García McCall. Read the Lone Star Lit review of Shame the Stars.
===========================
PARANORMAL / URBAN FANTASY / ROMANCE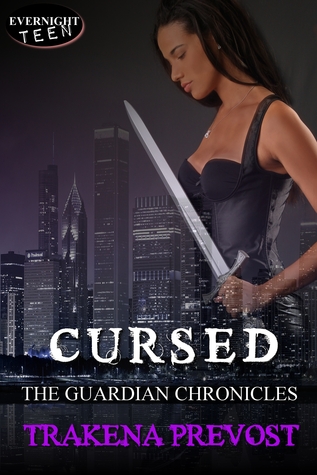 Cursed (Guardian Chronicles #1)
By Trakena Prevost
Evernight Teen
Paperback ISBN 9781771306751; 252 pages; $12.99; also available in e-book
Half-succubus Jazz Watkins spends her nights knee deep in Chicago drug dens hunting Suecai, an evil kind of incubi and succubae who devour the souls of humans. But when a leader of the Suecai curses her, Jazz has to track him down. Either she kills him before the curse burns through her, or she'll become a full-fledged, out of control, soul-sucking monster. She's got a handful of weeks, absolutely no leads, and only her sexy best guy-friend, Khan, covering her back. But will the growing attraction she feels for Khan get in the way of her mission to save her own life?
===========================
FANTASY / GOTHIC
By Dia Reeves
Independently Published
Paperback ISBN 9781980748076; 218 pages; $14.99; also available in e-book
Meet the Westwoods: a father whose inventions often create death and despair, his twin sons who are not above experimenting on the servants, and the daughter whose existence no one is supposed to acknowledge. A sudden infestation of ghastly creatures into their foreboding plantation home causes them to hire a lethiferist, someone who kills supernatural monsters. The problem is that newly hired Rue, who like all her kind was born without a heart, is a supernatural monster. She's also too short, too young, and too compassionate for the job.
===========================
ADOPTION / LGBTQ
The Inexplicable Logic of My Life
By Benjamin Alire Sáenz
Clarion Books
Hardcover ISBN 9780544586505; 464 pages; $17.99; also available in e-book, audiobook, audio CD, and paperback
Sal used to know his place with his adoptive gay father, their loving Mexican American family, and his best friend, Samantha. But it's senior year, and suddenly Sal is throwing punches, questioning everything, and realizing he no longer knows himself. If Sal's not who he thought he was, who is he? This humor-infused, warmly humane look at universal questions of belonging is a triumph.
Read the Lone Star Lit interview with Benjamin Alire Sáenz. Read the Lone Star Lit review of The Inexplicable Logic of My Life. 
===========================
GRAPHIC NOVEL / ROMANCE / SUPERHERO
By Alex Sanchez, illustrated by Julie Maroh 
DC Comics
Paperback ISBN 9781401290818; 208 pages; $16.99; also available in e-book
Jake Hyde doesn't swim, not since his father drowned. Luckily, he lives in Truth or Consequences, New Mexico, which is in the middle of the desert. And yet he yearns for the ocean and is determined to leave his hometown for a college on the coast. But his best friend, Maria, wants nothing more than to make a home in the desert, and Jake's mother encourages him to always play it safe. But there's nothing "safe" about Jake's future—not when he's attracted to Kenny Liu, swim team captain and rebel against conformity. And certainly not when he secretly applies to Miami University.
===========================
FANTASY / MAGIC / SOCIAL SITUATIONS
By Christina Soontornvat
Candlewick
Hardcover ISBN 9781536204940; 384 pages; $17.99; also available in e-book, audiobook, and audio CD
All light in Chattana is created by the Governor, who appeared after the Great Fire to bring peace and order to the city. For Pong, who was born in Namwon Prison, the magical lights represent freedom. But when Pong escapes from prison, he realizes that the world outside is no fairer than the one behind bars. Nok, the prison warden's perfect daughter, is bent on tracking Pong down and restoring her family's good name. But as Nok hunts Pong through the alleys and canals of Chattana, she uncovers secrets that make her question the truths she has always held dear.
===========================
EMOTIONS & FEELINGS / DIVORCE / BASKETBALL
By Liara Tamani
Greenwillow Books
Hardcover ISBN 9780062656919; 384 pages; $18.99; also available in e-book and audiobook
Can you truly love someone else if you don't love yourself? A glance was all it took. That kind of connection, the immediate and raw understanding of another person, just doesn't come along very often. And as rising stars on their Texas high schools' respective basketball teams, destined for bright futures in college and beyond, it seems like a match made in heaven. But Carli and Rex have secrets. As do their families. Two Black teenagers discover how first love, heartbreak, betrayal, and family can shape you—for better or for worse.
Read the Lone Star Lit interview with Liara Tamani. Read the Lone Star Lit review of Calling My Name, Tamani's debut novel.
===========================
FAMILY LIFE / LGBTQ / BULLYING
Fat Angie: Rebel Girl Revolution
By e.E. Charlton-Trujillo
Candlewick
Hardcover ISBN 9780763693459; 352 pages; $16.99; also available in e-book, audiobook, and audio CD
Angie is miserable. Her girlfriend has moved away; her good friend, Jake, is keeping his distance; and the resident bully has ramped up an increasingly vicious campaign. An over-the-top statue dedication for her sister, who died in Iraq, is almost too much to bear. At the ceremony, a soldier hands Angie a final letter from her sister, including a list of places she wanted the two of them to visit when she got home from the war. Angie enlists the help of a few other outsiders, and they pack into an RV and head across the state on the road trip Angie's sister did not live to take.
===========================
   -|||-  JUMP TO KSR HOME PAGE   -|||-