Beaches, camps, river bottoms, boats, hurricanes, cicadas . . . must be summer in Texas
It's summer in Texas, many of us are getting vaccinated and venturing forth again, and we've got all the June Texas new releases you'll want to take along. We've got women who won the West, Indelible Ann, politics—fiction and non and the hard to tell, romance for the traditional wedding month, and the cicada queen has arrived right on time to join Brood X. Plus hurricanes, beach parties (generally gone very wrong), summer camps, East Texas river bottoms, DIY boats, The Sweetness of Water . . . We sense a trend of very seasonal books.
Whatever you prefer from your season, we at Lone Star Lit wish you the best summer since 2019. ¡Salud!
Nora Seton
As Hurricane Che cuts a swathe through the Gulf, Julia Calaway, a clothing designer for a famous Italian fashion house, prepares for the storm's impact. Together with her daughter, nine-year-old Gracie, Julia intends to hunker down and ride out the storm in her childhood home in Houston—a house which has survived years of hurricanes and witnessed years of violence and desolation, dark secrets that continue to haunt the Calaway sisters. As the coast braces for destruction, Julia's dying father is thrown out of his nursing home and delivered to her doorstep, her abusive ex-husband commits an act of violent vandalism, and her estranged sister confides a terrible secret that sheds further light on their childhood trauma.
With the escalating threat of violence from her ex-husband and the resurrection of childhood fears, Julia must protect her daughter from present threats as well as from a legacy of suffering—all amid the turbulence of an oncoming hurricane.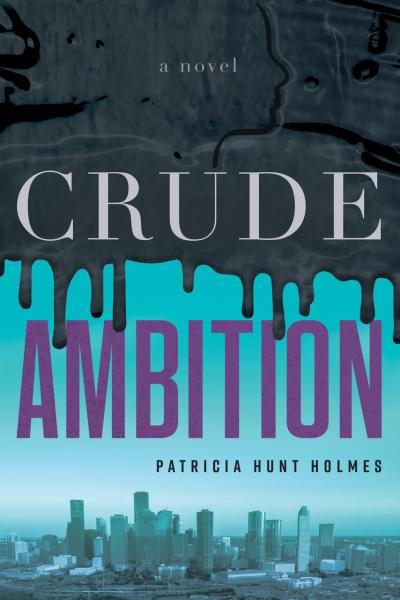 Patricia Hunt Holmes
A Texas reckoning.
In the early morning hours after a law firm recruiting party at a beachside house on Galveston Island, a female summer intern is found lying on the floor, bruised, bleeding, and unconscious. Something terrible has happened. She is taken to a hospital by the only other woman there, but the next day the intern is gone without a trace. Those involved decide to keep silent about the incident in order to further their own career ambitions, but the two women are haunted by what happened. Time passes. Ten years later, crime and hubris bring the former intern back into the lives of those that hurt her. Only this time, she has the power, and the truth is finally brought to light.
Rick Treon
In the confusion following a mass shooting, self-destructive Lori Young is kidnapped and told she's the key to stopping a terrorist plot aimed at reunifying the former United States and restoring its status as a global superpower. The group of former CIA officers wants Lori to leverage her ex-husband and his team of former Tier One military operators into hijacking a nuclear weapon, which will be used to destroy the flow of the continent's most valuable resource and ruin global markets.
But the terrorists have a traitor in their midst, and together they can help avoid the nuclear strike—if she learns to weaponize her unusual skillset instead of constantly numbing the pain of her troubled past.
Carsen Taite 
Attorney Siobhan Collins's life has been shrouded in mystery, but she is certain of one thing―she owes her life and everything she has achieved to the Mancuso family, and she has pledged to protect their interests at any cost. Her loyalty will be put to the test when she learns the woman who has stolen her heart is determined to destroy the only world she has ever known. 
FBI agent Royal Scott is ready to ditch working undercover, but her boss convinces her to take one more assignment pretending to be someone she's not. Her one goal―infiltrate the Mancuso family's illegal empire and find a way to bring them down. But when she becomes captivated by Siobhan Collins, the elusive counselor to Don Mancuso, she may be the one taking the fall.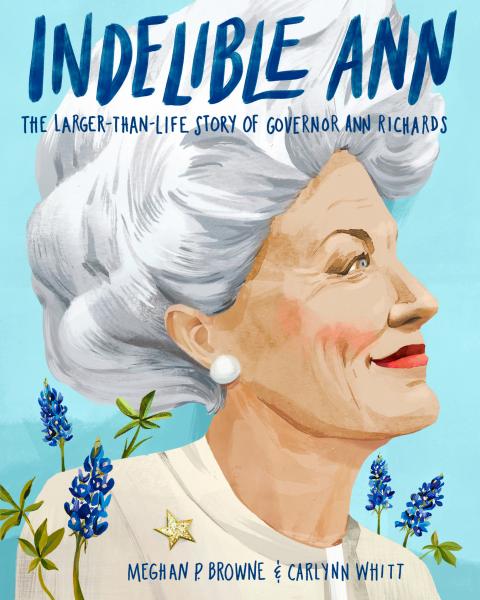 Indelible Ann: The Larger-Than-Life Story of Governor Ann Richards 
Meghan P. Browne, Carlynn Whitt (Illustrator)
In Indelible Ann: The Larger-Than-Life Story of Governor Ann Richards, two Texan creators take young readers through the life of the legendary Ann Richards, the "big mouth, big hair" governor of Texas, a woman who was inspired by Eleanor Roosevelt, and in turn became an inspiration to Hillary Clinton and countless others. 
Dorothy Ann Willis hailed from a small Texas town, but early on she found her voice and the guts to use it. During high school, Ann discovered a spark and passion for civic duty. It led her all the way to Washington, DC, where she learned about the business of politics. Soon she was taking on the political boys' club and became county commissioner, then state treasurer, and finally governor of Texas.
James Dennis
Former Texas Poet Laureate Carol Coffee Reposa says, "In Listening Devices, James Dennis brings a near-Renaissance breadth to bear on a dizzying array of topics . . . [but] he still finds room for humor, vigorously defending 'the cowardice of (his) convictions.' Further, Dennis is as much at home with the sonnet or ghazal as with free verse, and this command of craft, coupled with his deep music and arresting imagery, transforms the seemingly ordinary into the breathtaking. No doubt about it: James Dennis is a poetic wizard."
Kristin O'Donnell Tubb
Luna has always wanted to be a therapy dog at Therapy Dogs Worldwide. Now she's a whisker away from reaching her fifty-visit pin that will make it official. But when her "clients"—the children who visit her—are put into a therapy group, Luna's routine is upended.
Like the moon, Luna shows different faces at different times. And her clients each have different needs—Beatrice is tangled in knots of anger, Caleb rushes like a waterfall, Amelia carries fear heavy like a shadow, and Hector is quiet as a rock. To comfort the kids, Luna can be what they need her to be, but can she be everything to them all at once? When Hector doesn't show up to a session one day, the kids set off on an unexpected quest to find him. Luna joins to keep them safe, and they must work together to almost learn the truth.
R.E.D. Marketing: The Three Ingredients of Leading Brands 
Greg Creed, Ken Muench  
In 2011, Greg Creed had just been elevated from President to CEO of Taco Bell, a brand in deep distress. It was on his shoulders to turn things around quickly, along with co-author and CMO, Ken Muench. Together they developed the R.E.D (Relevance, Ease, Distinctiveness) method.
Combining actual examples from Yum! and other recognizable brands of every size around the world; the latest findings in marketing, neuroscience, and behavioral economics; and the author's own experience marketing three different brands across 150 countries—your brand can set and achieve a truly breakthrough marketing campaign utilizing R.E.D Marketing.
James Wade
Attempting to escape his abusive father and generations of cyclical poverty, young Jonah Hargrove joins the mysterious River—a teenage girl carrying thousands of dollars in stolen meth—and embarks on a Southern-gothic odyssey through the East Texas river bottoms. They are pursued by local drug-kingpin John Curtis and his murderous enforcer, Dakota Cade, with whom River was romantically involved. But Cade and Curtis have their own enemies, as their relationship with the cartel controlling their meth supply begins to sour. Keeping tabs on everyone is the Thin Man, a silent assassin who values consequence over mercy.
With a colorful cast of supporting characters and an unflinching violence juxtaposed against lyrical prose, River, Sing Out dives deep into a sinister and sanguinary world, where oppressive poverty is pitted against the need to believe in something greater than the self.
W. Stone Cotter
Chance and Pauline Jeopard have been on an incredible adventure—one they can never talk about. After all, who would believe that a magical realm exists deep below the ground, home to extraordinary creatures found only in fables? Worse yet, what if someone did believe? When a miner finds out about Donbaloh and threatens to drill and destroy it, Chance and Pauline must travel back to warn its inhabitants—risking it all in the process.
In this sequel to Saint Philomene's Infirmary for Magical Creatures, a brother-and-sister duo return to a magical underground realm to prevent disaster.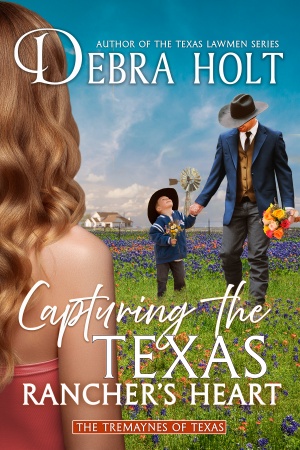 Capturing the Texas Rancher's Heart
(The Tremaynes of Texas Book 1) 
Debra Holt  
After a tumultuous childhood, nurse Jamie Westmoreland craves the comfort of predictability. She loves her quiet life in a small Texas ranching town and feels in control until a handsome rancher becomes her newest patient. He challenges her at every turn, but Jamie is too stubborn to admit she enjoys their sparring and that he makes her heart race. But when his charming little cowboy son starts following her around, her long-neglected heart opens.
Thomas Tremayne, the eldest son of a well-respected local ranching family, is both mom and dad to his young son and has no plans to change. When a ranch injury requires an in-house expert, the nurse who called him out on his attitude is sent to help him heal. She's even harder to resist on his ranch than she was at the hospital, but Thomas is determined to try—except he's outnumbered. His son decided he wants a mom, and nurse Jamie is his choice.
Liz Garton Scanlon, Kevan Atteberry (Illustrator)
A box is never just a box when you have a vivid imagination and a couple stuffed animal friends to join you on a fantastic ocean voyage. 
With nothing but spare text and a bright imagination, I Want a Boat! follows a girl as she as she finds a way to transform a plain old box in an ordinary room into a magical sailboat, complete with a rudder, sail, and anchor. She and her stuffed crew take to the high seas, encounter raging storms, and make it to dry land, just in time for supper.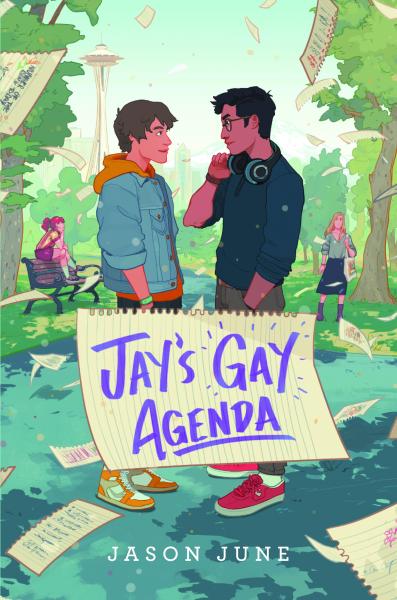 Jason June 
There's one thing Jay Collier knows for sure—he's a statistical anomaly as the only out gay kid in his small, rural Washington town. While all his friends describe their heterosexual hookups and relationships, Jay can only dream of his own firsts, compiling a romance to-do list of all the things he hopes to one day experience—his Gay Agenda.
Then, against all odds, Jay's family moves to Seattle and he starts his senior year at a new high school with a thriving LGBTQIA+ community. Jay has finally found where he truly belongs. But as Jay begins crossing items off his agenda, he'll soon be torn between his heart and his hormones, his old friends and his new ones . . . because after all, life and love don't always go according to plan.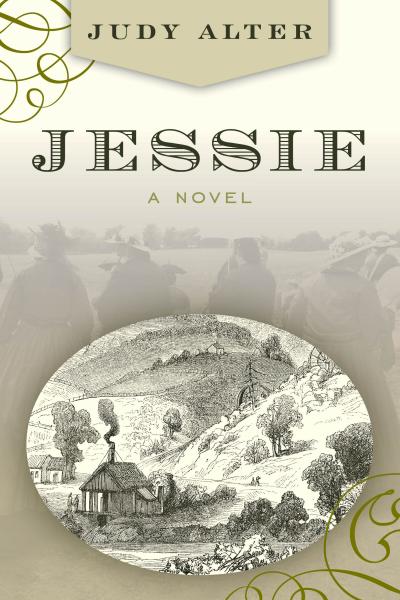 (Real Women of the American West) 
Judy Alter  
Jessie is the story of Jessie Benton Fremont, wife of explorer and politician John C. Fremont, who was instrumental in opening the west. Jessie helped demonstrate that by joining her husband in California to build a home at the time of the Bear Flag rebellion. 
Judy Alter's storytelling and impeccable historical research bring the era of the Old West to life while highlighting the life of Jessie Benton Fremont.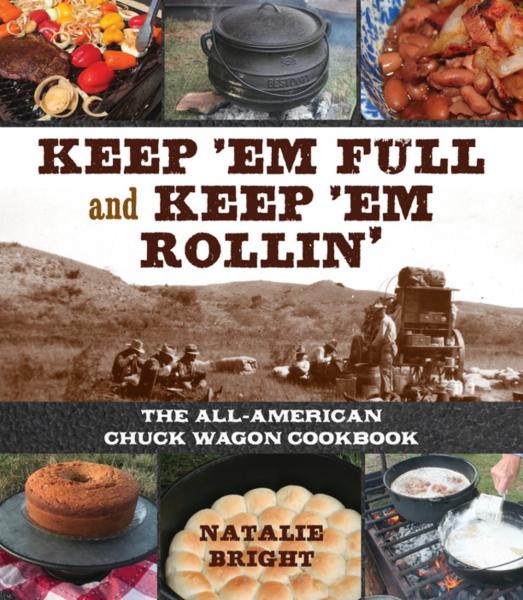 Keep 'Em Full and Keep 'Em Rollin': The All-American Chuckwagon Cookbook 
Natalie Bright
A local rancher and Texas Panhandle pioneer Charles Goodnight is credited with inventing the chuckwagon, an iconic symbol of the great cattle drives of the nineteenth and early twentieth centuries, and a critical part of keeping cattle moving across the Great Plains. The fire-pit cooking techniques used to keep the hard-working cowhands fed are still popular today. And many experienced chuckwagon cooks are still hard at work—chuckwagon cook-offs are a popular, competitive arena for their skills.
Keep 'Em Full and Keep 'Em Rollin': The All-American Chuckwagon Cookbook is full of more than one hundred recipes and the history of the cattle-trailing industry, including first-hand accounts of life on the range from the men and women who were there, alongside archival images and stunning food photography.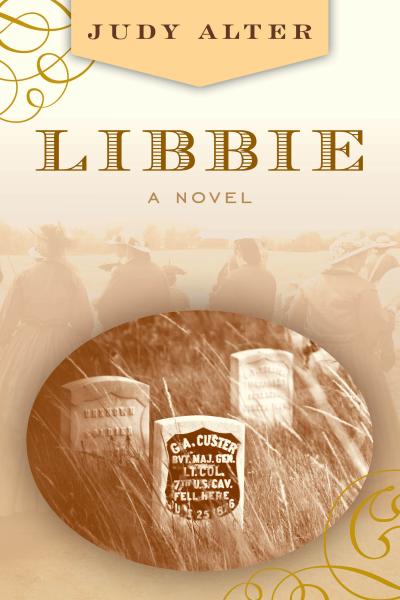 (Real Women of the American West) 
Judy Alter 
Libbie is the life story of Elizabeth Bacon Custer, wife of George Armstrong Custer. Libbie traveled the west with her famous husband, writing many books about their adventures. Her great achievement came in the years after Little Big Horn, when she burnished the reputation of her husband and his men through extensive public-relations efforts. 
Judy Alter's storytelling and impeccable historical research bring the era of the Old West to life while highlighting the life of Elizabeth Bacon Custer.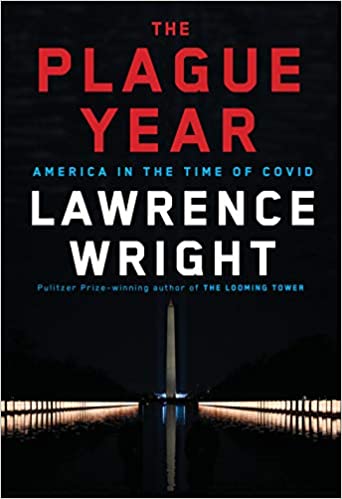 The Plague Year: America in the Time of Covid 
Lawrence Wright 
From the fateful first moments of the outbreak in China to the storming of the US Capitol to the extraordinary vaccine rollout, Pulitzer Prize–winning author Lawrence Wright's The Plague Year tells the story of Covid-19. 
Wright takes us inside the CDC, where a first round of faulty test kits lost America precious time . . . inside the halls of the White House, where Deputy National Security Adviser Matthew Pottinger's early alarm about the virus was met with confounding and drastically costly skepticism . . . into a Covid ward in a Charlottesville hospital, with an idealistic young woman doctor from the town of Little Africa, South Carolina . . . into the precincts of prediction specialists at Goldman Sachs . . . into Broadway's darkened theaters and Austin's struggling music venues . . . inside the human body, diving deep into the science of how the virus and vaccines function—with an eye-opening detour into the history of vaccination and of the modern anti-vaccination movement. And in this full accounting, Wright makes clear that the medical professionals around the country who've risked their lives to fight the virus reveal and embody an America in all its vulnerability, courage, and potential.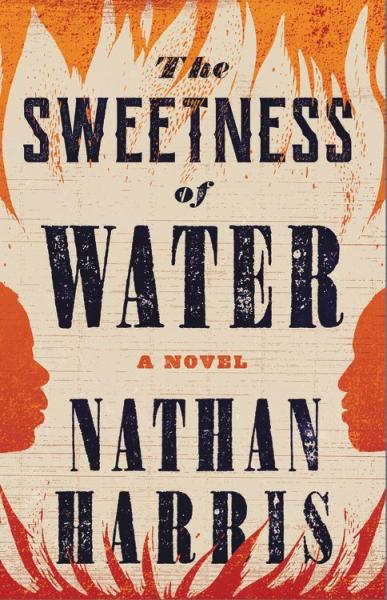 The Sweetness of Water: A Novel 
Nathan Harris
In the waning days of the Civil War, brothers Prentiss and Landry—freed by the Emancipation Proclamation—seek refuge on the homestead of George Walker and his wife, Isabelle. The Walkers, wracked by the loss of their only son to the war, hire the brothers to work their farm, hoping through an unexpected friendship to stanch their grief. Prentiss and Landry, meanwhile, plan to save money for the journey north and a chance to reunite with their mother, who was sold away when they were boys. 
Parallel to their story runs a forbidden romance between two Confederate soldiers. The young men, recently returned from the war to the town of Old Ox, hold their trysts in the woods. But when their secret is discovered, the resulting chaos, including a murder, unleashes convulsive repercussions on the entire community. In the aftermath of so much turmoil, it is Isabelle who emerges as an unlikely leader, proffering a healing vision for the land and for the newly free citizens of Old Ox.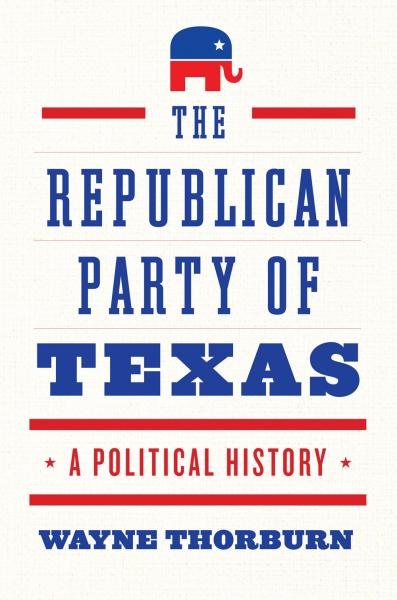 The Republican Party of Texas: A Political History 
Wayne Thorburn
On July 4, 1867, a group of men assembled in Houston to establish the Republican Party of Texas. Combatting entrenched statewide support for the Democratic Party and their own internal divisions, Republicans struggled to gain a foothold in the Lone Star State, which had sided with the Confederacy and aligned with the Democratic platform.
In The Republican Party of Texas, Wayne Thorburn, former executive director of the Texas GOP, chronicles over 150 years of the defeats and victories of the party that became the dominant political force in Texas in the modern era. Thorburn documents the organizational structure of the Texas GOP, drawing attention to prominent names, such as Harry Wurzbach and George W. Bush, alongside lesser-known community leaders who bolstered local support. The 1960s and 1970s proved a watershed era for Texas Republicans as they shored up ideological divides and elected the first Republican governor and more state senators and congressional representatives than ever before. From decisions about candidates and shifting allegiances and political stances, to race-based divisions and strategic cooperation with leaders in the Democratic Party, Thorburn unearths the development of the GOP in Texas to understand the unique Texan conservatism that prevails today.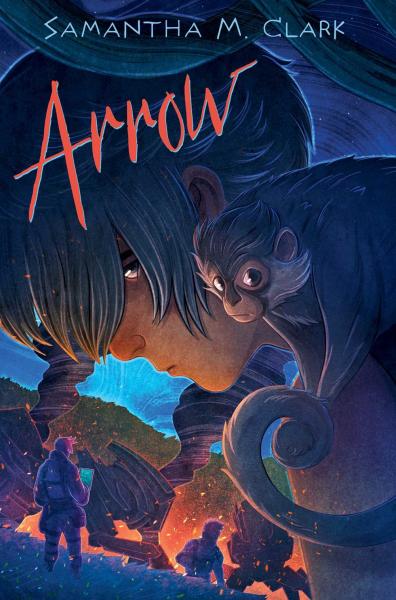 Samantha M. Clark
For the first twelve years of Arrow's life, he has grown up as the only human in a lush, magical rainforest that's closed off from the rest of the world. He was raised by the Guardian Tree, the protector of the forest, which uses the earth's magic to keep it hidden from those who have sought to exploit and kill it. But now the magic veil is deteriorating, the forest is dying, and Arrow may be the only one who can save it. 
Arrow has never seen another human until one day, a man in a small airplane crash-lands in the forest. Then, a group of children finds their way in, escaping from their brutal, arid world where the rich live in luxurious, walled-off cities and the poor struggle for survival. The Guardian Tree urges Arrow to convince the trespassers to leave by any means necessary. Arrow is curious about these newcomers, but their arrival sets off a chain of events that leave him with a devastating choice: be accepted by his own kind or fight to save the forest that is his home.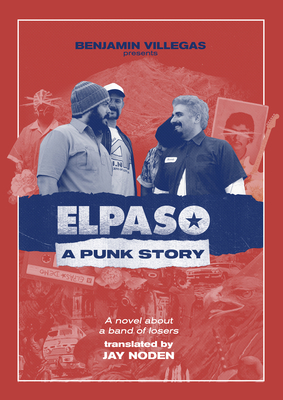 Benjamin Villegas, Jay Noden (Translator), Beto O'Rourke (Prologue by)
In 2015, Benjamin Villegas traveled to Texas in an attempt to write the biography of a music group that could have changed the history of rock: ELPASO, a Chicano band from the US-Mexico border with a punk sensibility, a long-since-defunct crew, and little left to remember it by but a suitcase of fanzines and one-off recordings.
This is the story of one of the many bands that will never appear in rock 'n' roll history books but is at the core of the scene—a band that earned its stripes from sweaty fans and self-taught rock aficionados in basements, garages, and small venues across the country. This is the story of two kids who came together to embrace the punk ethos of the 80s and be a part of the rock 'n' roll revolution sweeping the US, a world of the Ramones, Black Flag, and, of course, ELPASO.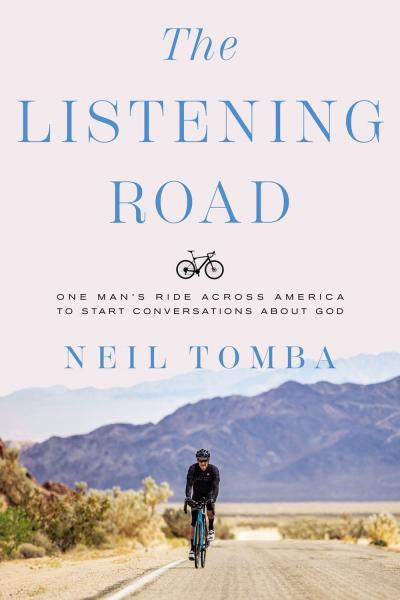 The Listening Road: One Man's Ride Across America to Start Conversations About God 
Neil Tomba
As a pastor in Dallas, Texas, Neil Tomba noticed a disturbing trend among people in his church: they were finding it increasingly difficult to speak about God to those outside of the church. In 2019 he decided to set an example for his congregation and set out to bike across the United States, speaking—and, more importantly, listening—to strangers from all walks of life about faith, their experiences, and matters of the soul.
Along the way, he discovered people were eager to share, largely because they were unaccustomed to anyone wanting to listen. He began to wonder, What if, instead of rushing to judgment, or to provide answers to people's questions, we could approach everyone—family, friends, coworkers, strangers—in a way that was based on our relationship with God? Loved. Invited. Accepted. Welcomed.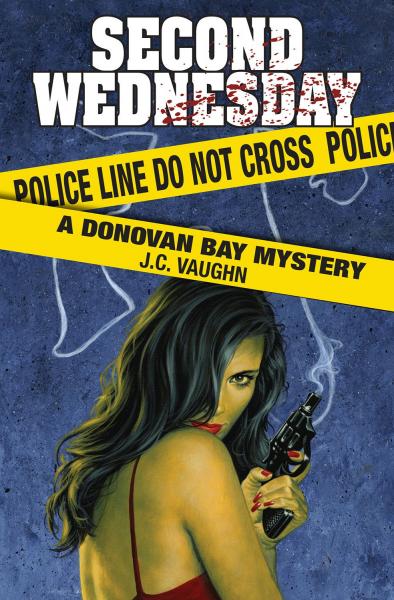 J. C. Vaughn, Joe Jusko (Artist)
For more than a year, the grizzliest murder in the history of the normally sleepy, mid-cities town of Hurst, Texas, has gone unsolved. With the case growing colder by the day, the victim's mother, desperate for any kind of breakthrough, turns to private investigators Donovan Bay and Michelle Bentley. They dig in immediately, but the more they dig, the worse the victim looks, the more potential suspects they find, and the deeper the mystery becomes.
Second Wednesday is the debut novel from veteran graphic-novelist J. C. Vaughn, whose previous work includes 24, Stargate Atlantis, and Vampire, PA.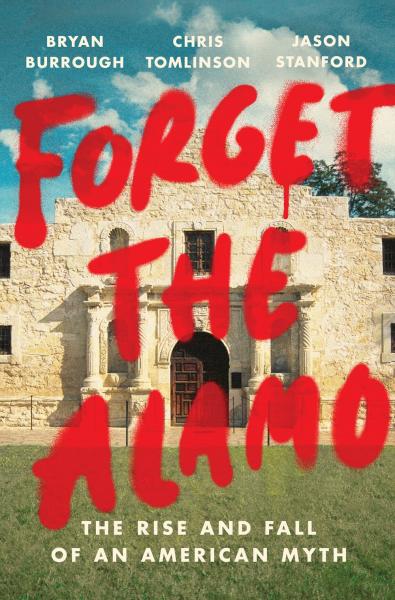 Forget the Alamo: The Rise and Fall of an American Myth 
Bryan Burrough, Chris Tomlinson, Jason Stanford
Every nation needs its creation myth, and since Texas was a nation before it was a state, it's no surprise that its myths bite deep. There's no piece of history more important to Texans than the Battle of the Alamo, when Davy Crockett and a band of rebels went down in a blaze of glory fighting for independence from Mexico, losing the battle but setting Texas up to win the war. However, that version of events, as Forget the Alamo shows, owes more to fantasy than reality. Just as the site of the Alamo was left in ruins for decades, its story was forgotten and twisted over time, with the contributions of Tejanos scrubbed from the record, and the origin of the conflict over Mexico's push to abolish slavery papered over. Forget the Alamo provocatively explains the true story of the battle against the backdrop of Texas's struggle for independence, then shows how the sausage of myth got made in the Jim Crow South of the late nineteenth and early twentieth centuries. 
In the past forty-some years, waves of revisionists have come at this topic, and at times have made real progress toward a more nuanced and inclusive story that doesn't alienate anyone. But we are not living in one of those times; the fight over the Alamo's meaning has become more pitched than ever in the past few years, even violent, as Texas's future begins to look more and more different from its past. Three noted Texan writers combine forces to tell the real story of the Alamo, dispelling the myths, exploring why they had their day for so long, and explaining why the ugly fight about its meaning is now coming to a head.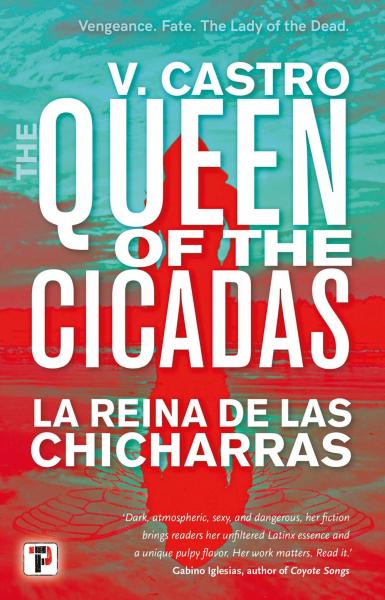 V. Castro
In 1950s south Texas, a farmworker, Milagros from San Luis Potosi, Mexico, is murdered. Her death is ignored by the town but not the Aztec goddess of death, Mictecacíhuatl. The goddess hears the dying cries of Milagros and creates a plan for both to be physically reborn by feeding on vengeance and worship.
2018: Belinda Alvarez has returned to Texas for the wedding of her best friend, Veronica. The farm is the site of the urban legend, La Reina de Las Chicharras—The Queen of The Cicadas. Belinda and the new owner of the farmhouse, Hector, find themselves immersed in the legend and realize it is part of their fate as well.
***
 BUT WAIT, THERE'S MORE!
 There are so many Texas books publishing in June that we couldn't feature all of them. The following books also publish in June:
Biography & Memoir
Live Forever: The Songwriting Legacy of Billy Joe Shaver by Courtney S. Lennon
Inside His Locked Box: The Marshall Racing Project 33 Story by Susan E Foster
Business & Economics
Wasted: How We Squander Time, Money, and Natural Resources-and What We Can Do About It by Byron Reese, Scott Hoffman
Cooking & Food
Street Fighter: The Official Street Food Cookbook by Victoria Rosenthal
Wildsam Field Guides: Texas Barbecue by Taylor Bruce (Edited by)
Criticism & Culture
Bridging Cultures: Reflections on the Heritage Identity of the Texas-Mexico Borderlands by Harriett D. Romo (Edited by), William A. Dupont (Edited by)
The Male Chauvinist Pig: A History by Julie Willett
Reverberations of Racial Violence: Critical Reflections on the History of the Border by Sonia Hernández (Edited by), John Morán González
Design
Beauty by Design: Refreshing Spaces Inspired by What Matters Most by Ginger Curtis
Faith & Inspiration
The Always God: He Hasn't Changed and You Are Not Forgotten by Jarrett Stephens, Sheila Walsh (Foreword by)
The God Beat: What Journalism Says about Faith and Why It Matters by Costica Bradatan, Ed Simon
Dude Perfect 101 Tricks, Tips, and Cool Stuff by Dude Perfect
Fiction
God Spare the Girls: A Novel by Kelsey McKinney
The Last Roman by BK Greenwood
Moon Lake by Joe R. Lansdale
The Moonshine Shack Murder (A Southern Homebrew Mystery) by Diane Kelly  
O. Henry: 101 Stories (LOA #345) by O. Henry, Ben Yagoda (Edited by)
The Perfect Murder: A Novel by Kat Martin
Stealth Attack by John Gilstrap
History
Kennedy's Avenger: Assassination, Conspiracy, and the Forgotten Trial of Jack Ruby by Dan Abrams, David Fisher
Middle Grade
Hollywood #2: Juniper and Able by Samantha M. Clark
Mindy Kim And The Trip To Korea by Lyla Lee, Dung Ho (Illustrator)
Sisters Of The Neversea by Cynthia L. Smith
Philanthropy, Psychology, & Self-Help
A Billion Hours of Good: Changing the World 14 Minutes at a Time by Chris Field
Fierce Self-Compassion: How Women Can Harness Kindness to Speak Up, Claim Their Power, and Thrive by Dr. Kristin Neff
Picture Books
Clarence Thomas: The Things He Learned by L. D. Hicks
Politics & Government
The Cruelty Is the Point: The Past, Present, and Future of Trump's America by Adam Serwer
Romance
An Unlikely Match by Beth Wiseman
The Heart's Charge (Hanger's Horsemen) by Karen Witemeyer 
Home to Texas by Kaki Warner
Notorious: A Novel by Diana Palmer
Texas Sizzle (Cowboy Country Book 3) by Lori Wilde
Welcome Back to Rambling, Texas by June Faver
Science & Nature
The West Texas Power Plant that Saved the World: Energy, Capitalism, and Climate Change by Andy Bowman, Katharine Hayhoe (Foreword by)
Wildsam Field Guides: Texas Rivers by Taylor Bruce (Edited by)
Sports
Letters to a Young Athlete by Chris Bosh, Pat Riley (Foreword by)
Squib-Kick It to a Fat Guy Volume II by Alan Burton
Young Adult
Dragon Ops: Dragons vs. Robots by Mari Mancusi
Fifteen Hundred Miles from the Sun: A Novel by Jonny Garza Villa
This Poison Heart by Kalynn Bayron
Look for your July Texas Books Preview on Sunday, July 4!