We repeat: What IS going on in Houston?
Those spring rains finally arrived, a month late, sweeping across the state and refreshing the landscape. As the sound of lawnmowers returns, the June Texas books preview introduces the first batch of summer reading. We've got the return of the literary Western, cozy comfort, a history of DREAMERs, a rockin' gearhead with a famous beard, a study of hotel carpets (that's right), Turkish literature in translation, a timely look at voting in these United States, Austin and Marfa are still cool (we've got a book that says so), but what is going on in Houston? This month the city gets its own category. In these uncertain times, we can be certain of consistently excellent Lone Star Lit. ¡Salud!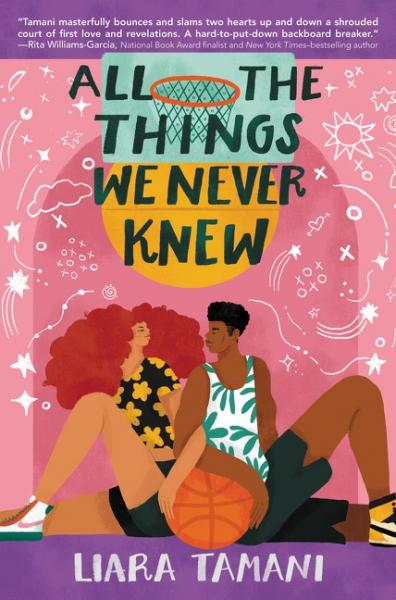 Liara Tamani
A glance was all it took. That kind of connection, the immediate understanding of another person, just doesn't come along very often. And as rising stars on their Texas high schools' respective basketball teams, destined for futures in professional leagues, it seems like a match made in heaven. But Carli and Rex both have secrets.
Carli hates basketball and, in the wake of her parents' crumbling marriage, uses Rex as a crutch—someone to cling to while her life falls apart. Rex comes home to an empty house and an absent father. He's hardened himself against the lack of affection, but now he has Carli. But how much love can you give another person when you don't love yourself?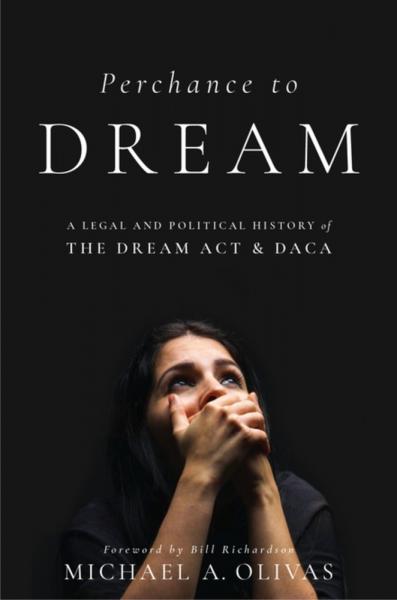 Perchance to DREAM: A Legal and Political History of the DREAM Act and DACA 
Michael A. Olivas, Bill Richardson (foreword by)
In 1982, the Supreme Court of the United States ruled in Plyler v. Doe that undocumented children had the right to attend public schools, without charge or impediment, regardless of their immigration status. The ruling raised a question: what if undocumented students, after graduating from the public-school system, wanted to attend college? Perchance to DREAM is the first comprehensive history of the DREAM Act, which made its initial congressional appearance in 2001, and Deferred Action for Childhood Arrivals (DACA), the discretionary program established by President Obama in 2012 out of congressional failure to enact comprehensive immigration reform. Michael A. Olivas relates the history of the DREAM Act and DACA over the course of two decades.
 
With the Trump Administration challenging the legality of DACA and pursuing its elimination in 2017, the fate of DACA is uncertain. Perchance to DREAM follows the political participation of DREAMers, as the White House continues to advocate anti-immigrant policies. Perchance to DREAM brings to light the many twists and turns that the legislation has taken, suggests why it has not gained the required traction, and offers hopeful pathways.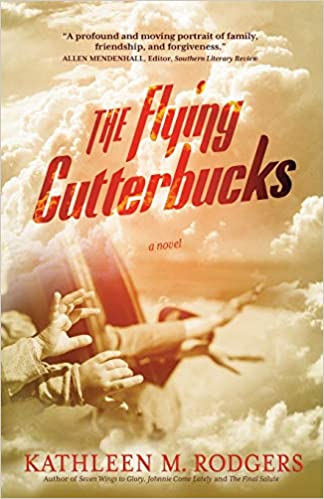 Kathleen M. Rodgers  
Decades ago, Trudy, Georgia, and Aunt Star formed a code of silence to protect each other from an abusive man who terrorized their family. One act of solidarity long ago lives with them still. With the election of a president who brags about groping women without their consent, old wounds and deep secrets come alive again, forcing hard truths to be told and even harder truths to be left to the dead.
 
On the outskirts of Pardon, New Mexico, Trudy returns to her mother, Jewel, to navigate an old house filled with haunting mementos of her father who went missing in action over North Vietnam. As she helps her mother sift through the memories and finally lay her father to rest, Trudy will do her own soul searching to say goodbye to the dead, and find her way along with the other women in her family, and through the next election.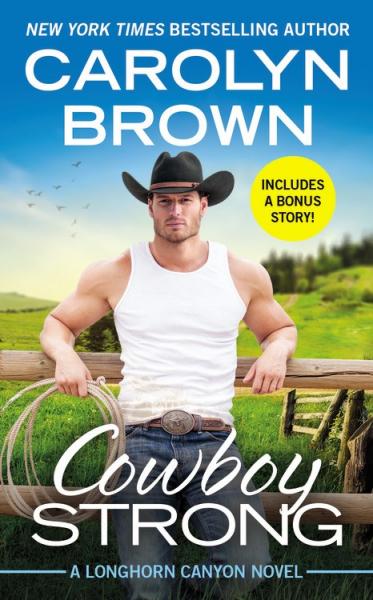 (includes a bonus novella) 
Carolyn Brown
Alana Carey can out-rope, out-ride, and challenge even the best Texas cowboy. Working on her father's ranch for most of her life has made her tough as nails, but she does have one soft spot—his name is Paxton Callahan. And with Pax back in town, Alana's old feelings have returned with a vengeance. But she barely has time to process her attraction for the hunky cowboy before her father falls ill and presents her with an ultimatum. Alana's father wants her married and settled before he passes away, and she isn't about to break a dying man's heart.
Paxton Callahan has been in love with Alana since . . . forever, and he's finally ready to stop running from his feelings. It's been ten years since he's seen the sexy cowgirl, and now that he's living next door, the electricity between them is about to set the whole Texas Panhandle on fire. When Alana presents him with a crazy proposal—to pretend to be her fiancé so her father can die in peace—Paxton can't refuse. But as the faux-wedding day draws near, and her father's health improves, Alana and Paxton must decide whether to commit to the charade or finally admit their love is the real deal.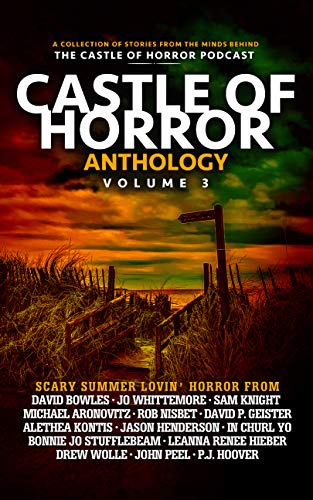 Castle of Horror Anthology Volume 3: Summer Lovin' 
Jason Henderson, David Bowles, Bonnie Jo Stufflebeam, P. J. Hoover (plus ten more)
The Castle of Horror Anthology Volume 3 is the third collection of horror stories to be put out under the Castle of Horror brand. This go-around, the theme is summer! If you're headed to the beach in reality or in your dreams, watch out for this collection of ghostly Gothic tales, deadly toys, time warps, wasp women, and other sun-drenched terrors.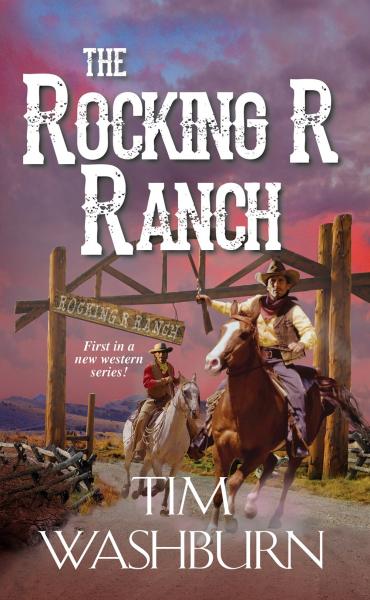 Tim Washburn
When the Ridgeway family staked their claim on more than 40,000 acres of land in northwest Texas, they knew they had their work cut out for them. Located on a sharp bend of the treacherous Red River, their new home—the Rocking R Ranch—is just a stone's throw away from Indian territory. It was as lawless and wild as the West itself, crawling with unsavory characters, cattle rustlers, horse thieves, outlaws, robbers, and worse. But still, the Ridgeways were determined to make the Rocking R a success—and a home—for their four remarkable children: Percy, Eli, Abigail, and Rachel. This is their story.
Together, the Ridgeways could endure anything. Floods, tornadoes, Comanche raids in the dead of night, but when one of their own is kidnapped, that's when all hell breaks loose. This is their story. The story of the American West.
The Gates of Mars (The Halo Trilogy Book 1)
Kathleen McFall, Clark Hays
The year is 2187. Crucial Larsen, a veteran of the brutal Consolidation Wars, is working as a labor cop on Earth. The planet is a toxic dump and billions of people are miserable, but so what? It's none of his business. He's finally living a good life, or good enough. But then Essential, his beloved kid sister, disappears on Mars.
When Halo—the all-powerful artificial-intelligence overseeing Earth and Mars on behalf of the ruling Five Families—can't (or won't) locate his sister, Crucial races up-universe to find her. In the Choke, the frigid, airless expanse outside the luxury domes, Crucial uncovers a deadly secret from Essential's past that threatens to shatter his apathetic existence . . . and both planets.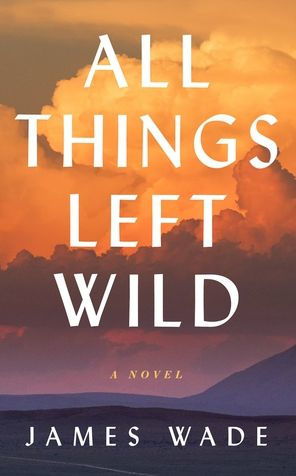 James Wade
After an attempted horse theft goes tragically wrong, sixteen-year-old Caleb Bentley is on the run with his mean-spirited older brother across the American Southwest at the turn of the twentieth century. Caleb's moral compass and inner courage will be tested as they travel the harsh terrain and encounter those who have carved out a life there, for good or ill.
Wealthy and bookish Randall Dawson, out of place in this rugged and violent country, is begrudgingly chasing after the Bentley brothers. With little sense of how to survive, much less how to take his revenge, Randall meets Charlotte, a woman experienced in the deadly ways of life in the West. Together they navigate the murky values of vigilante justice.
DiAnn Mills
Once a member of the royal family in Sudan, Paul Farid now carries a price on his head for becoming a Christian. Called to aid his persecuted countrymen, Paul risks his life nearly daily but worries that his sometimes-reckless actions may bring harm to his wife, Larson. This war-torn country is certainly no place to raise a family, but that's little comfort when Larson realizes she's pregnant.
After fighting more than two decades against the Sudanese government's mandates, Colonel Ben Alier is wary of the fledgling peace treaty meant to unite the north and south again. Ben vows not to give up the fight, but a pressing health concern turns his thoughts toward securing his legacy and finally acknowledging his son. The days ahead hold no promise of peace, so Paul, Larson, and Ben must learn to trust God in all things, no matter where tomorrow leads.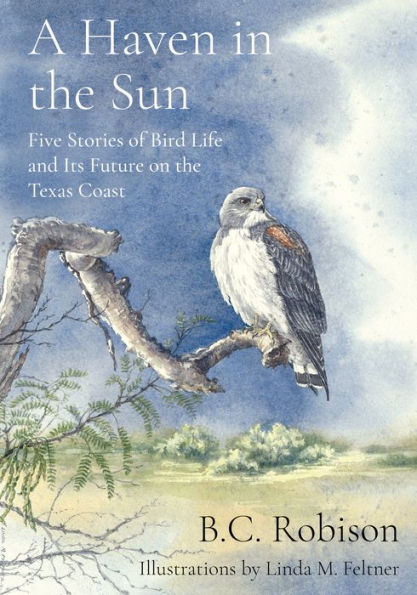 A Haven in the Sun: Five Stories of Bird Life and Its Future on the Texas Coast
B. C. Robison, Linda M. Feltner (Illustrator)
In A Haven in the Sun, nature writer B. C. Robison presents a unique portrayal of birds of the Texas coast. Through the stories of birds that have a special bond with coastal Texas—Attwater's prairie chicken, white-tailed hawk, whooping crane, redhead, and migratory shorebirds and songbirds, Robison shows not only the importance of the Texas coast to North American bird life but also the intimate dependence of coastal birds on our use of the land. At the heart of these stories lies the natural landscape and an account of how we have altered it to the benefit or harm of our native birds.
The Laguna Madre, the great ranches of South Texas, the marshes of Aransas, the coastal prairie, and the famed migratory sanctuaries of Bolivar Flats and the oak woods of High Island have all played a vital role in our vibrant coastal bird life. Throughout the book, Robison asks several crucial questions: How can there be enough room for birds and people in the crowded world of the Texas coast? Will we be endowed with this panorama of bird life twenty-five or fifty years from now? What can we do to help preserve this rich natural heritage? More story than polemic and more conversation than taxonomy, A Haven in the Sun will appeal to anyone who cares about bird life and its future on the Texas coast.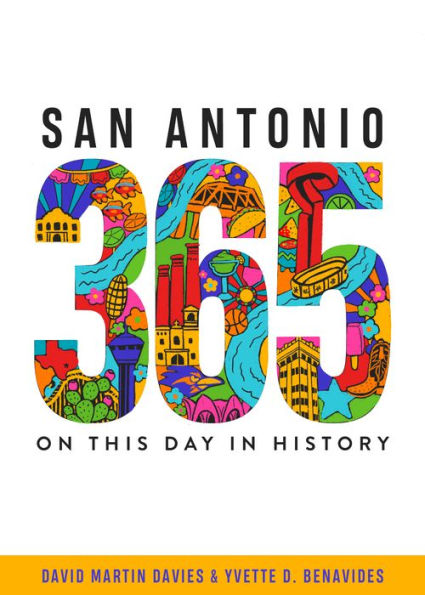 San Antonio 365: On This Day in History
David Martin Davies, Yvette D. Benavides
San Antonio 365: On This Day in History tells one story a day in the history of the Alamo City, from popular lore to lesser-known events critical to understanding its people and culture. The result is a treasure trove of remarkable tales highlighting small ripples that created big waves in the region's history. The stories in San Antonio 365 are fun and enlightening slices of history, but they also highlight our collective need to learn from the past. Internationally known as a center of business and tourism, San Antonio has also been the site of significant episodes in the fight for equal rights and justice, the importance of economic and cultural diversity, and the evolution of good government.
Among the 365 stories are the anti-Communist riot at Municipal Auditorium led against Emma Tenayuca, the segregation of cinemas and swimming pools, and the 1955 integration of San Antonio schools. Charming anecdotes and quotes bring each story to life. A lively essay introducing each month underscores the important ways that history is never just about the past.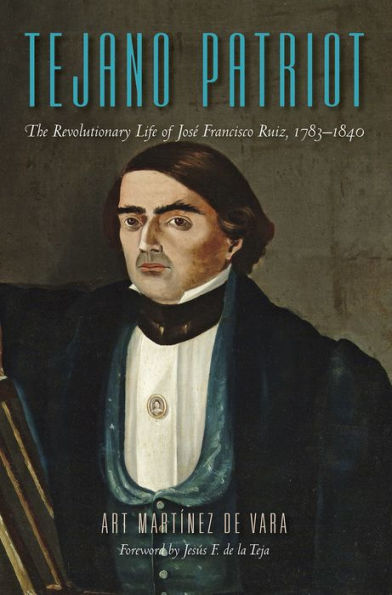 Tejano Patriot: The Revolutionary Life of José Francisco Ruiz, 1783-1840
Art Martínez de Vara, Jesús F. De la Teja (foreword by)
Art Martínez de Vara's Tejano Patriot: The Revolutionary Life of José Francisco Ruiz, 1783–1840 is the first full-length biography of this important figure in Texas history. Best known as one of two Texas-born signers of the Texas Declaration of Independence, Ruiz's significance extends far beyond that single event. Born in San Antonio de Béxar to an upwardly mobile family, Ruiz underwent a dramatic transformation from a conservative royalist to one of the staunchest liberals of his era during the war for Mexican independence.
Steeped in the Spanish American liberal tradition, his revolutionary activity included participating in three uprisings, suppressing two others, and enduring extreme personal sacrifice for the liberal republican cause. He was widely respected as an intermediary between Tejanos and American Indians, especially the Comanches. As a diplomat, he negotiated nearly a dozen peace treaties for Spain, Mexico, and the Republic of Texas, and he traveled to the imperial court of Mexico as an agent of the Comanches to secure peace on the northern frontier. When Anglo settlers came by the thousands to Texas after 1820, he continued to be a cultural intermediary, forging a friendship with Stephen F. Austin, but he always put the interests of Béxar and his fellow Tejanos first.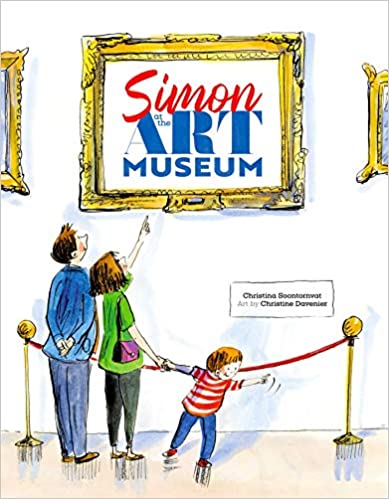 Christina Soontornvat, Christine Davenier (illustrator)
Simon is having a great time at the museum with his parents. There are slippery, slidey floors, pigeons flying around the reflecting pool, and cheesecake in the café! But they're not really here for any of that. No, Simon has to look at art. And more art. So. Much. Art.
There's so much art that soon Simon needs to take a break and finds somewhere to sit. From his bench, he begins to notice how many different people are visiting the museum and the many different ways they react to the art they see. Some people are alone; some are in groups; some people smile; some shake their heads; some even shed a tear. And Simon is right in the center of it, watching until he's inspired to give all the art another try. By the end of the day, he may even find a piece that can rival a slice of cheesecake!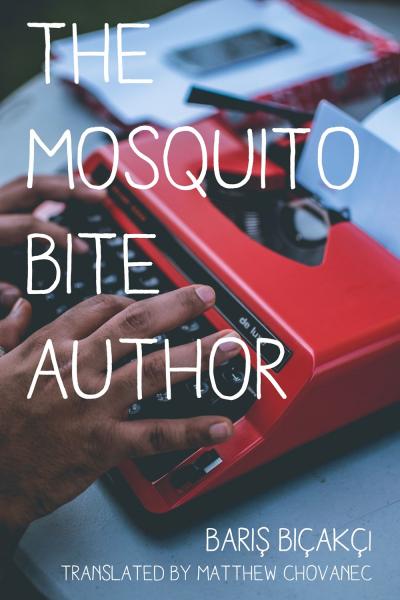 Baris Biçakçi, Matthew Chonavec (translated by)
Originally published in 2011, The Mosquito Bite Author is the seventh novel by the acclaimed Turkish author Baris Biçakçi. It follows the daily life of an aspiring novelist, Cemil, in the months after he submits his manuscript to a publisher in Istanbul. Living in an unremarkable apartment complex in the outskirts of Ankara, Cemil spends his days going on walks, cooking for his wife, repairing leaks in his neighbor's bathroom, and having elaborate imaginary conversations in his head with his potential editor about the meaning of life and art. Uncertain of whether his manuscript will be accepted, Cemil wavers between thoughtful meditations on the origin of the universe and the trajectory of political literature in Turkey, panic over his own worth as a writer, and incredulity toward the objects that make up his quiet world in the Ankara suburbs.
Karen Witemeyer
Haunted by the horrors of war, ex-cavalry officer Matthew Hanger leads a band of mercenaries known as Hanger's Horsemen who have become legends in 1890s Texas. They defend the innocent and obtain justice for the oppressed. But when a rustler's bullet leaves one of them at death's door, they're the ones in need of saving.
Dr. Josephine Burkett is used to men taking one look at her skirts and discounting her medical skills. What she's not used to is having a man change his mind in a heartbeat and offer to assist her in surgery. Matthew Hanger's dedication to his friend during recovery earns Josephine's respect, and when she hears of her brother's abduction, he becomes her only hope for rescue.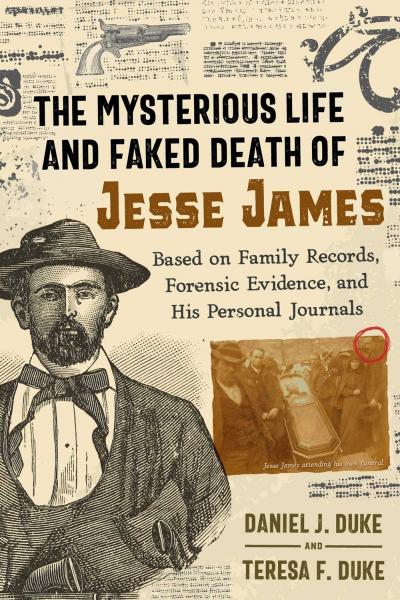 The Mysterious Life and Faked Death of Jesse James: Based on Family Records, Forensic Evidence, and His Personal Journals
Daniel J. Duke, Teresa F. Duke
The story of the notorious outlaw Jesse James's assassination at the hands of Robert Ford has been clouded with mystery ever since its inception. Now, James's great-great-grandchildren Daniel and Teresa Duke present the results of more than twenty years of exhaustive research into state and federal records, photographs, newspaper reports, diaries, and a 1995 DNA test in search of the truth behind Jesse James's demise.
Explaining how the accepted version of the history of Jesse James is wrong, the authors confirm their family's oral tradition that James faked his own death in 1882 and lived out his remaining days in Texas. They methodically unravel the legend surrounding his death, with evidence vetted by qualified experts and civic authorities. They share the journal of their great-great-grandfather, kept from 1871 to 1876, and verified to be written in James's handwriting. They reveal forensically confirmed photographs of James before and after his supposed killing, including one of James attending his own funeral. Examining James's life both before and after his faked death, they provide an account of where he lived and who he associated with, including his interactions with secret societies. They compare the contradictory newspaper reports of James's death with accounts by his family and associates, which support that the man buried as James was actually his cousin and reveal how James tricked authorities into believing he had been killed.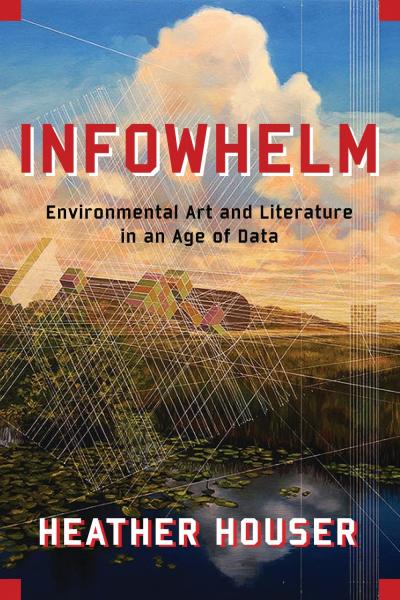 Infowhelm: Environmental Art and Literature in an Age of Data 
Heather Houser
How do artists and writers engage with environmental knowledge in the face of overwhelming information about catastrophe? What kinds of knowledge do the arts produce when addressing climate change, extinction, and other environmental emergencies? What happens to scientific data when it becomes art? In Infowhelm, Heather Houser explores the ways contemporary art manages environmental knowledge in an age of climate crisis and information overload.
Houser argues that the infowhelm—a state of abundant yet contested scientific information—is an unexpectedly resonant resource for environmental artists seeking to go beyond communicating stories about crises. Infowhelm analyzes how artists transform the techniques of the sciences into aesthetic material, repurposing data on everything from butterfly migration to oil spills, and experimenting with data collection, classification, and remote sensing. Houser traces how artists, ranging from novelist Barbara Kingsolver to digital memorialist Maya Lin, rework knowledge traditions native to the sciences, entangling data with embodiment, quantification with speculation, precision with ambiguity, and observation with feeling. Their works provide new ways of understanding environmental change while also questioning traditional distinctions between types of knowledge. Bridging the environmental humanities, digital media studies, and science and technology studies, this timely book reveals the importance of artistic medium and form to understanding environmental issues and challenges our assumptions about how people arrive at and respond to environmental knowledge.
Bill Young
When a pilot's daughter tweeted that all she wanted for Christmas was for her dad's Instagram account of hotel carpets to go viral, she didn't expect it to happen overnight. Hundreds of thousands of people now share Bill's love of the fascinating, wacky, and sometimes "challenging" designs of the hotel carpets he sees around the world (he now has a dedicated following of 409,000). This pocket-sized book documents the weird and wonderful patterns we tend to ignore on our travels, accompanied by the photographer's tongue-in-cheek commentary.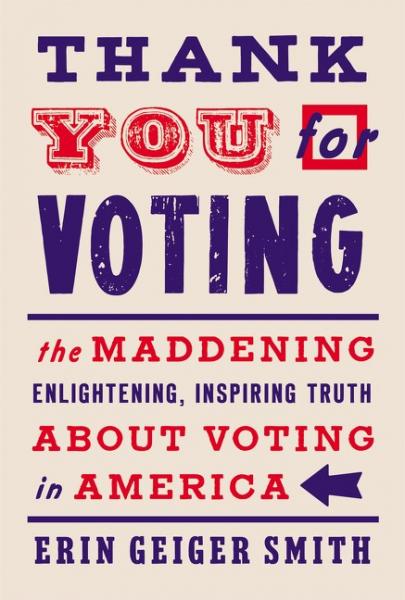 Thank You for Voting: The Maddening, Enlightening, Inspiring Truth About Voting in America
Erin Geiger Smith
(see the YA edition below)
Voting is a prized American right and a topic of debate from the earliest days of the country. Yet in the 2016 presidential election, about 40 percent of Americans—and half of the country's young adults—didn't vote. Why do so many Americans choose not to vote, and what can we do about it? The problem, Erin Geiger Smith contends, is a lack of understanding about our electoral system and a need to make voting more accessible. Thank You for Voting is her eye-opening look at the voting process, starting with the framers' perspective, through the equal-protection amendment and the Voting Rights Act, to the present, and simple actions individuals can take to increase civic participation in local, state, and national elections.
Geiger Smith expands our knowledge about our democracy—including women's long fight to win the vote, attempts to suppress newly enfranchised voters' impact, state prohibitions against felons voting, charges of voter fraud and voter suppression, and other vital issues. In a conversational tone, she explains topics that can confuse even the most informed voters: polling, news literacy, gerrymandering, and the Electoral College. She also explores how age, race, and socioeconomic factors influence turnout. Ultimately, Thank You for Voting offers hope. Geiger Smith challenges corporations to promote voting and offers examples of how companies like Patagonia and Walmart have taken up the task in a nonpartisan way. And she reveals how get-out-the-vote movements—such as television star Yara Shahidi's voting organization, Michelle Obama's When We All Vote campaign, and on-the-ground young activists—innovatively use technology and grassroots techniques to energize first-time voters.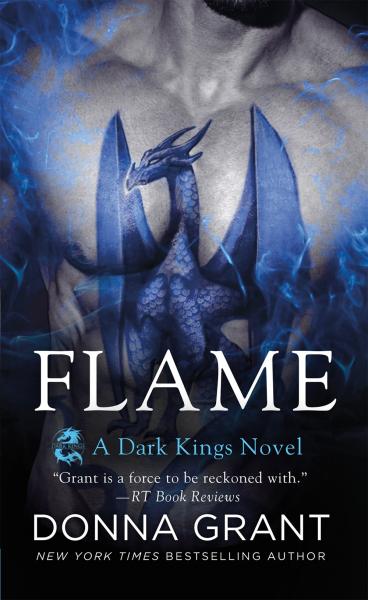 Donna Grant
Living among the Dragon Kings, Cain has spent lifetimes learning to distrust both mortals and Fae. He is a warrior born—and every instinct demands that he fight to keep his own kind safe. But when a fringe member of the Dark Fae contacts the Kings with an urgent warning, Cain is torn for the first time. How can he trust this beautiful creature when resisting his primal attraction to her is battle enough?
Noreen is horrified by what her kind and the malevolent Others are planning for the Dragon Kings. Dark Fae or not, there are lines she will not cross—even if it means risking her life. But she never imagined that she would risk her heart until she meets Cain. She wants him with a soul-deep desire that frightens her and endangers them both. Is saying goodbye to everything Noreen has ever known worth a love that will span time and realms?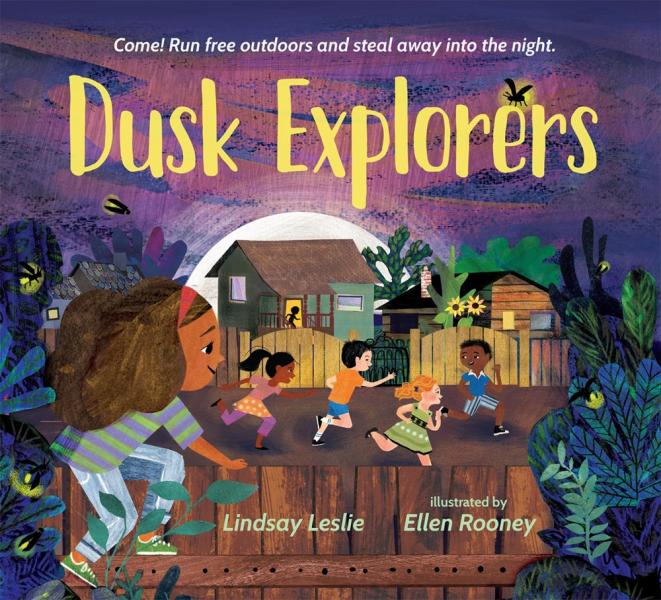 Lindsay Leslie, Ellen Rooney (illustrated by)
It's that special time of evening, when the hours and the possibilities seem endless: Light is fading. A buzz of excitement and wonder takes over the neighborhood. What outdoor adventures await? Join a diverse group of suburban kids as they dash and dodge in classic street games like tag and kick-the-can and reconnect with nature's simple pleasures, catching frogs, hunting fireflies, and climbing trees. These explorers play, laugh, and make the most of their own front yards right up until their parents call out that, "It's time to come home!" But when the sun begins to set tomorrow, they'll be back for more evening excitement!
This ode to the timeless magic of summer evenings spent outside will remind kids of the fun and friends that wait just outside their doors and leave adults smiling with nostalgia for their own dusk explorations.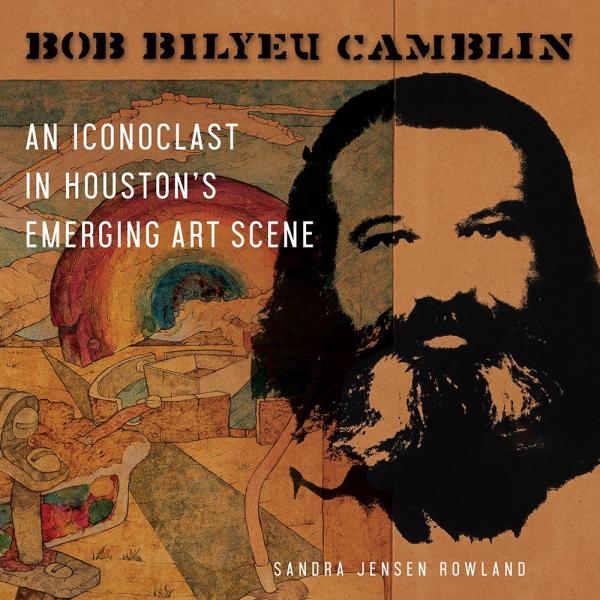 Bob Bilyeu Camblin: An Iconoclast in Houston's Emerging Art Scene 
Sandra Jensen Rowland
Born in Ponca City, Oklahoma, Bob Camblin (1928–2010) was an artist first and foremost. He earned his BFA and MFA degrees from the Kansas City Art Institute. His studies were followed by a Fulbright Fellowship that allowed him a year's stay in Italy. Returning to the United States, he held teaching positions at the Ringling Museum, the University of Illinois, Detroit Mercy, and the University of Utah before moving to Houston in 1967 to teach at Rice's new art department. He was active in Houston during the late 1960s through the 1980s, collaborating with Earl Staley and Joe Tate on many projects, including "happenings" on the beach in Galveston. His career led him to creative undertakings all over the world. Throughout his lifetime, he constantly experimented with various art media. He remained open to new ideas and new techniques until his death in Louisiana in 2010.
Camblin was a central figure in the period of artistic fermentation in Houston that is now beginning to receive increasing critical attention. He chose Rowland to be his historian while still at Rice, and her insights into him are based on many personal letters and conversations. In addition, Rowland is a trained art historian and brings to bear professional expertise about Camblin's place in regional and American art.
Kelly Irvin
Teagan O'Rourke has always loved murder mysteries. In her job as a court reporter, she has written official records for dozens of real-life murders. She's slapped evidence stickers on crime scene photos. She's listened to hours of chilling testimony. But she's never known the smell of death. And she never thought she might be a victim. Until now. A young police officer is murdered just inches away from her, and then a man calling himself a serial killer starts leaving Teagan notes, signing each with the name of a different murderer from her favorite mystery novels.
Panicked, Teagan turns to her friend Max Kennedy. Max longs for more than friendship with Teagan, but he fears she'll never trust someone with a past like his. He wonders how much of God's "tough love" he can take before he gives up on love completely. And he wonders if he'll be able to keep Teagan alive long enough to find out. As Teagan, Max, and Teagan's police-officer father race to track down the elusive killer, they each know they could be the next victim. Desperate to save those she loves, Teagan battles fears that once haunted her in childhood. Nothing seems to stop this obsessed murderer. No matter what she does, he seems to be getting closer.

Billy F. Gibbons: Rock + Roll Gearhead 
Billy F. Gibbons, Tom Vickers, David Perry (photography by)
On the fiftieth anniversary of his band, ZZ Top lead guitarist and cofounder, Billy F. Gibbons, throws wide his garage and studio doors for an exclusive look at the exquisite vintage and way-out custom guitars and the influential hot rods and custom cars of the Grade-A Texas gearhead, riffing on his life as a collector and designer whose passions have manifested themselves in his renowned custom cars and guitars. From the near-mythical '59 Les Paul sunburst known as "Pearly Gates" and the "Furry One" of MTV renown, to cars like the Eliminator, CadZZilla, and Kopperhed, they're all here—more than sixty guitars and fifteen astounding vehicles, all expounded upon by BFG himself.
While BFG's cars and guitars are the stuff of legend, no less intriguing are the tales behind his incredible music career. From teenage Houston garage rocker to the Rock and Roll Hall of Fame, the whole story is between these covers, told in the Good Reverend Willie G's own words and illustrated with photos and memorabilia from his personal archive. Beyond this bona fide blues man's mastery of the six-string and unrepentant love for internal combustion is a noted collector whose own designs have manifested themselves in hundreds of mind-bending cars and guitars. This is the definitive and official record of that genius.
Cool Is Everywhere: New and Adaptive Design Across America 
Michel Arnaud
Cool Is Everywhere is a photographic survey of the adaptive reuse design movement in America's coolest cities. Michel Arnaud has been studying the spread of urban life into smaller towns for years now, looking at how today's architects are blending the past with the present in exciting ways. These cities' and towns' residents are rethinking the usage of available architecture and repurposing it. Cool Is Everywhere highlights remarkable designs that have transformed ordinary buildings into works of art. 
From North Adams, Massachusetts, to Oakland, California, join Arnaud as he explores the skyscrapers and quaint neighborhoods that led him to believe that cool is, in fact, everywhere. Texas sites include, in Austin, the Seaholm Power Plant, the Contemporary Austin, Austin by Ellsworth Kelly, Central Library, Garage, and 979 Springdale in East Austin; and, in Marfa, the Barbara Hill residence, Wrong Gallery, Ballroom Marfa, and the Chinati Foundation/La Fundación Chinati.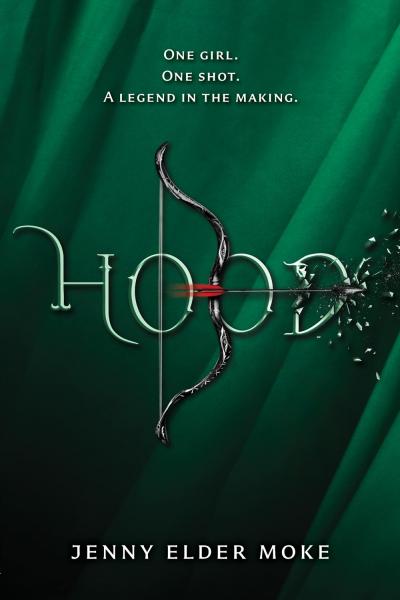 Jenny Elder Moke
Isabelle of Kirklees has only ever known a quiet life inside the sheltered walls of the convent, where she lives with her mother, Marien. But after she is arrested by royal soldiers for defending innocent villagers, Isabelle becomes the target of the Wolf, King John's ruthless right hand. Desperate to keep her daughter safe, Marien helps Isabelle escape and sends her on a mission to find the one person who can help: Isabelle's father, Robin Hood.
As Isabelle races to stay out of the Wolf's clutches and find the father she's never known, she is thrust into a world of thieves and mercenaries, handsome young outlaws, new enemies with old grudges, and a king who wants her entire family dead. As she joins forces with Robin and his Merry Men in a final battle against the Wolf, will Isabelle find the strength to defy the crown and save the lives of everyone she holds dear?
***
BUT WAIT, THERE'S MORE!
There are so many Texas books publishing in June that we couldn't feature all of them. The following books also publish in June:
Arts & Crafts
Love Your Creative Space: A Visual Guide to Creating an Inspiring & Organized Studio Without Breaking the Bank by Lilo Bowman
All the Things: How to Draw Books for Kids by Alli Koch, Paige Tate & Co. (producer)
Biography & Memoir
Landing in My Present by Mary Clark
Swimming for Freedom: A True Story of Faith, Hope, and Victory by Tera Bradham, Annie Grevers (foreword by)
A Life of Alexander Campbell by Douglas A. Foster
The Episcopacy of Nicholas Gallagher, Bishop of Galveston, 1882–1918 by Sr. Madeleine Grace
The Dragons, the Giant, the Women: A Memoir by Wayétu Moore
Pothead: My Life as a Marijuana Addict in the Age of Legal Weed by Neal Pollack
Culture & Criticism
A Long, Long Way: Hollywood's Unfinished Journey from Racism to Reconciliation by Greg Garrett
Political Perversion: Rhetorical Aberration in the Time of Trumpeteering by Joshua Gunn
Faith & Inspiration
One Woman Can Change the World: Reclaiming Your God-Designed Influence and Impact Right Where You Are by Ronne Rock
Healing Journeys with the Shepherd: A Practical Guide for Grieving Hearts by Mary Kay McCauley Stone
Miracles for Veterans: A Pathway to Healing for Veterans and Their Families by Joan Hunter
The First One Hundred Years of Christianity: An Introduction to Its History, Literature, and Development by Udo Schnelle, James W. Thompson (translated by)
Praying for America: 40 Inspiring Stories and Prayers for Our Nation by Dr. Robert Jeffress
Island of the Innocent: A Consideration of the Book of Job by Diane Glancy
Dream Makers: Surround Yourself with the Best to Be Your Best by Jim Morris, Mark Stuertz, Dennis Quaid (Foreword by
Food & Cooking
The Ultimate Guide to Preserving Vegetables: Canning, Pickling, Fermenting, Dehydrating and Freezing Your Favorite Fresh Produce by Angi Schneider
Government & Politics
Kissinger and Latin America: Intervention, Human Rights, and Diplomacy by Stephen G. Rabe
Reason and Character: The Moral Foundations of Aristotelian Political Philosophy by Lorraine Smith Pangle
History
Cult of Glory: The Bold and Brutal History of the Texas Rangers by Doug J. Swanson
Alaric the Goth: An Outsider's History of the Fall of Rome by Douglas Boin
Tempest over Texas: The Fall and Winter Campaigns of 1863–1864 by Donald S. Frazier
The Forty-Eighters on Possum Creek: A Texas Civil War Story by James C. Kearney (editor), W. A. Trenckmann
Texas Rising: Historic Fiction on the Great State of Texas by Louis H. Campbell
Houston
Prophetic City: Houston on the Cusp of a Changing America by Stephen L. Klineberg
Houston Genetic City by Peter Zweig (editor), Matthew Johnson (editor)
Improbable Metropolis: Houston's Architectural and Urban History by Barrie Scardino Bradley
Journalism
The Best American Newspaper Narratives, Volume 7 by Gayle Reaves (editor)
Middle Grade
Mindy Kim and the Birthday Puppy by Lyla Lee, Dung Ho Hanh (illustrated by)
Photography
Snapshots and Short Notes: Images and Messages of Early Twentieth-Century Photo Postcards by Kenneth Wilson
Picture Books
Dance, Nana, Dance / Baila, Nana, Baila: Cuban Folktales in English and Spanish by Joe Hayes, Mauricio Trenard Sayago (illustrated by)
Sheep Dog and Sheep Sheep: Baaad Hair Day by Eric Barclay
Sunny the Bunny Goes to Camp by Jace Higgins, Paige Bekish
Birdie's Beauty Parlor by Lee Merrill Byrd, Lee Byrd, Francisco Delgado (illustrated by)
It's Not My Fault! by Jory John, Jared Chapman (illustrated by)
Little Cities: Austin (DK)
Poetry
A Grave is Given Supper by Mike Soto
Reference
Story Like a Journalist: A Workbook for Novelists by Amber Royer
Romance
The Key to Everything by Valerie Fraser Luesse
Never an Amish Bride by Ophelia London
A Dauntless Man by Leigh Greenwood
Science Fiction & Fantasy
Dragon Unleashed by Grace Draven
The Hero of Numbani (Overwatch #1) by Nicky Drayden
Sociology
Allies and Obstacles: Disability Activism and Parents of Children with Disabilities by Allison C. Carey, Pamela Block, Richard Scotch
Travel
111 Places in Austin That You Must Not Miss by Nick Yeager, Kelsey Roslin, Jesse Pitzler (Photographs
Western
Ralph Compton: Big Jake's Last Drive by Robert J. Randisi
Young Adult
Kissing Lessons by Sophie Jordan
I'll Be the One by Lyla Lee
Thank You for Voting Young Readers' Edition: The Past, Present, and Future of Voting by Erin Geiger Smith
Look for your July Texas books preview on Sunday, June 28!