Coast into summer with these Texas-connected titles
It's pert near summer in Texas and the June new releases have one thing in common - they bring the heat! Read on for jaw-dropping thrillers and mystery to thought-provoking nonfiction. Happy reading!
Mary Alford
Ten years ago, Leah Miller's entire Amish family was murdered. Now, after a string of new homicides with the same MO, it appears the killer has returned with one target in mind: Leah. Can she and the new chief of police stop the killer before it's too late?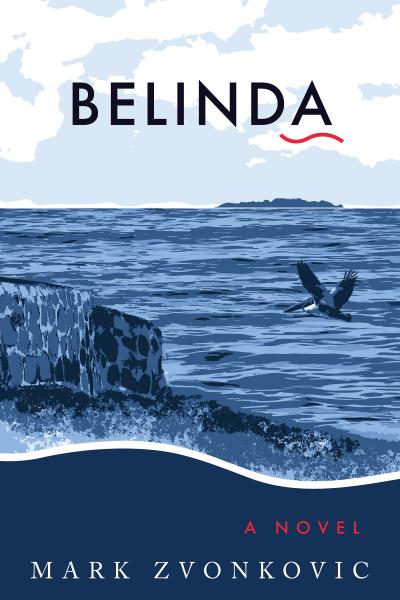 Mark Zvonkovic
Belinda "Lyn" Larkin is at a crossroads. A beautiful and experienced attorney who is married to the law, faces the end of a long and successful law practice at the hands of the "men in suits" who run her firm, when a man once her lover suddenly appears after a long and mysterious absence. Set in the conference rooms of white shoe Houston law firms and the stunning coastline of Baja California, Belinda is the story of a woman's bravery and resourcefulness as she navigates the end of her career (forced retirement is a real thing, especially for women lawyers) and a complex world of international intrigue, legal infighting, and unexpected romance.
Best Equipped and Most Loved: Texas Wesleyan's Second Decade, 1901-1911
Risa Brown
There was something in the air in east Fort Worth in the years 1901-1911. Visions of greatness, mostly. After struggling to survive during their first decade, Polytechnic College's president Hiram Boaz turned things around. Not only did he convince everyone an outstanding college was possible, those students who passed through their doors felt like they could achieve amazing things as well. See who was inspired by this scrappy little college to dream big!
Black And White: Tales of the Texas Highway Patrol
Ben H. English
I never saw a peace officer ask anyone what their politics were, and then refuse their needs because of the answer. A person's skin pigment, their last name, the money in their bank account, none of that mattered. All that mattered was someone needed help and the officer possessed the skills, as well as the burning desire, to provide it. While only human and as internally flawed and prejudiced as any other; their true nature, their crowning glory in mortal life, is their ability to rise above those flaws and prejudices when called upon. In a world of hungry, destructive wolves, they are the sheepdog who serves and protects the flock. They are the heroes among us, and these are some of their stories…
Kelly I. Hitchcock
Ann Josephson is a twenty-five-year-old sociopath whose compulsive kleptomania manifests itself in the most unlikely of places: the community center where she works out every day. The walls of the community center insulate her from the terrors of the outside world, which include her freelance work as a graphic artist; her socialite parents, who pay the better part of her living expenses; her therapist, who devotedly punches the clock; and the dark void of romantic relationships. As Ann battles the inner demons that plague her millennial psyche, she must also battle the fiends that plague her at the gym. Set in suburban Kansas City in 2012, Community Klepto—a droll combination of Bridget Jones' Diary and Choke—makes incarnate the characters and shenanigans that go on in every gym in the world.
Dragons in My Classroom: A Teacher's Memoir
Barbara Kennard
When Barbara Kennard realized that her perfectionism was holding her back from being the teacher she'd always wanted to be, she thought about abandoning the professional altogether; instead, she took a risk and gave up everything she knew about teaching in the United States to teach at The Dragon School in Oxford, England, where, by the grace of God, she finally learned to deal with her own inner "dragons."
Wendi Aarons
At 12 years old, professional comedian Ginger Mancino has drawn laughs on stages across the country and even performed on the most popular late night comedy show. But when she's forced to retire from comedy and live a regular life for the first time, she discovers her toughest audience yet: middle school. 
Karen Witemeyer
When her brother dies suddenly, Damaris Baxter moves to Texas to take custody of her nephew. Luke Davenport winds up gravely injured when he rescues Damaris's nephew from a group of rustlers. As suspicions grow regarding the death of her brother, more danger appears, threatening the family Luke may be unable to live without.
Pictures of the Shark: Stories
Thomas H. McNeely
"An emotionally taut and often haunting collection." - Kirkus (starred review) "[An] always compelling novel in short stories …. Pictures of the Shark shows how early damage can linger … and reflects on the unexpected ways that it can manifest" - Foreword Reviews
What happens when childhood trauma haunts our adult lives? Pictures of the Shark, by Dobie Paisano award-winning Texas author Thomas H. McNeely, traces Buddy Turner's coming of age from Houston's rough and tumble early seventies East End to bohemian late 1980s Austin, from the surreal world of childhood to the adult arenas of sex, art, and addiction.
Margie Seaman
Kate Caldwell's romance novels offer happiness to her readers—and to herself. But at 72, she is dismayed that she's never met someone with whom she could form a true connection of the heart. Struggling with the latest installment in her series about a handsome, eighteenth-century pirate, Kate is awakened during a particularly violent thunderstorm by the presence of a man in her room. Realizing that this was either a dream or a figment of her imagination, Kate befriends the sea-faring apparition and together they produce two successful books about the life of Captain Edward Peregrine. Little did Kate know that there were troubled waters ahead and that she would share a fiery passion with Edward that would span the constraints of time.
Hal Evans
When Sam White Jr., a white high school student, is asked to start playing at the Ebenezer African Methodist Episcopal Church-a predominately Black church-on Sundays, tensions begin to heighten in a Texas town that refuses to acknowledge their place in the Civil Rights era. Sam begins to question the morality of his own family's ties to the Confederacy when his Black classmates reveal their family histories. Sam's father takes him to a KKK rally to set his son straight, an act that does nothing to change Sam's stance. He then begins to speak out against the strong racial dogma apparent in his town, spurring on several attacks on himself and his friends. Meanwhile, Sam's mother remains locked in a mental asylum for reasons he does not know. Family relationships are tried, and new friendships unfold in this coming-of-age story about racial tension and doing what is right during hardship and iniquity.
A Botanist's Guide to Parties and Poisons
Kate Khavari
Newly minted research assistant Saffron Everleigh is determined to blaze a new trail at the University College London, but with her colleagues' beliefs about women's academic inabilities and not so subtle hints that her deceased father's reputation paved her way into the botany department, she feels stymied at every turn.
When she attends a dinner party for the school, she expects to engage in conversations about the university's large expedition to the Amazon. What she doesn't expect is for Mrs. Henry, one of the professors' wives, to drop to the floor, poisoned by an unknown toxin.
Dr. Maxwell, Saffron's mentor, is the main suspect and evidence quickly mounts. Joined by fellow researcher--and potential romantic interest--Alexander Ashton, Saffron uses her knowledge of botany as she explores steamy greenhouses, dark gardens, and deadly poisons to clear Maxwell's name.
Will she be able to uncover the truth or will her investigation land her on the murderer's list, in this entertaining examination of society's expectations.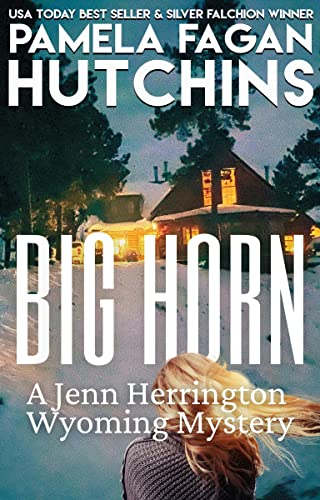 Pamela Fagan Hutchins
When an investment guru turns up dead in the septic tank behind her husband's new Wyoming lodge, Jennifer must put the campaign that could make her the youngest ever female district attorney in Houston on hold to defend the well-lubricated lodge caretaker, or he'll go down for a murder she's convinced he didn't commit.
James R. Hannibal
Dr. Peter Chesterfield is the top neurosurgeon at the Royal London Hospital. He's also a workaholic, and after a blow-up with a colleague, his boss orders him to attend a medical symposium at the luxurious Elysium Grand on the island of Maui. During a midnight walk on the beach, Peter pulls a woman with a skull fracture from the water. Despite all his skill, she dies in his arms, leaving him with only one clue to what happened to her: the word "honu."

Obsessed with finding the cause of his patient's death--discovering what or who ripped the power over life and death from his surgeon's hands--Peter becomes entangled in an ongoing investigation. He also becomes a source of deep irritation to detective Lisa Kealoha, who has jurisdiction over the case.

The reluctant pair join forces, diving deep into Maui's evolving gang culture, and unearth a conspiracy that runs deeper than either could have imagined. Knowing too much is deadly--and they must catch the killer before the killer catches them.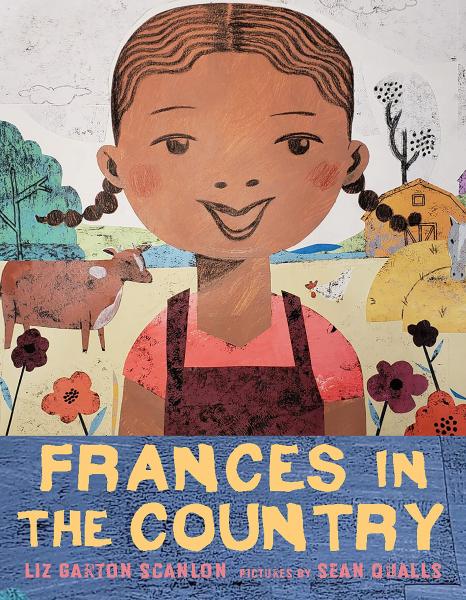 Liz Garton Scanlon
Frances is a city kid, but it's hard for her to fit in. City walls aren't for climbing, city rooms aren't for running, city shops and city yards are too crowded, and there are so many rules that Frances can't seem to follow.
She takes a trip to visit her cousins in the country, where she finds cats for chasing, roads for racing down, ladders for leaping, and fields full of animals. When it's time to go home, it's not easy to leave her cousins, but she invites them to visit and see the sights and sounds, lights, thumps, beeps and shines of the city where she returns to her loving mom and sisters.
Mary Moreland
Mary Moreland details her journey through the stages of grief as she comes to terms with her father's death, followed by her mother's Alzheimer's diagnosis. As her mother's disease progresses over eight years, Mary walks readers through the earliest phase and all the way to her mother's deathbed. She provides insightful advice on grieving and caring for loved ones with dementia or Alzheimer's, alongside her own story of loss.
Jo Grafford
Jeremy Morgan (or Preacher, as his friends like to call him) has always been a sucker for damsels in distress. He suspects it has something to do with his calling into the ministry that he's spent the last ten years trying to ignore. He's too much of a man of action to spend the rest of his life chained to a pulpit. When a diner waitress throws herself into his arms, however, he doesn't think twice about playing along with her plea to pretend like they're dating.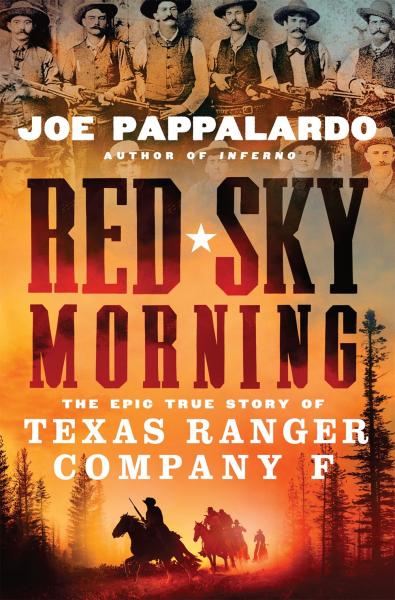 Joe Pappalardo
Between 1886 and 1888, Sergeant James Brooks, of Texas Ranger Company F, was engaged in three fatal gunfights, endured disfiguring bullet wounds, engaged in countless manhunts, was convicted of second-degree murder, and rattled Washington, D.C. with a request for a pardon from the US president. His story anchors the tale of Joe Pappalardo's Red Sky Morning, an epic saga of lawmen and criminals set in Texas during the waning years of the "Old West."

Alongside Brooks are the Rangers of Company F, who range from a pious teetotaler to a cowboy fleeing retribution for killing a man. They are all led by Captain William Scott, who cut his teeth as a freelance undercover informant but was facing the end of his Ranger career. Company F hunted criminals across Texas and beyond, killing them as needed, and were confident they could bring anyone to "Ranger justice." But Brooks' men met their match in the Conner family, East Texas master hunters and jailbreakers who were wanted for their part in a bloody family feud.

The full story of Company F's showdown with the Conner family is finally being told, with long dead voices being heard for the first time. This truly hidden history paints the grim picture of neighbors and relatives becoming snitches and bounty hunters, and a company of Texas Rangers who waded into the conflict only to find themselves over their heads – and in the fight of their lives.
V. L. Adams
Since Charlie's sister was killed, Charlie has dedicated herself to being the perfect guardian for her niece — even if it means the painful sacrifice of moving back to the hometown she'd wanted to leave for good. Her sister was murdered by her boyfriend in a crime of passion, case closed — or so Charlie thought. A series of letters ignites Charlie's curiosity about the convicted murderer's innocence. As she digs deeper, she sees things others may have hidden or ignored. She comes to an impasse where she has to decide what, if anything, she's going to do about it. Why won't the universe let Charlie move on? How would someone like her catch a killer anyway?
Rene S. Perez II
Two Twins is the story of a successful young couple living in Austin, Texas, whose personal histories, national and ethnic identities, and aptitudes and ambitions have brought them to this booming city in this fast time, to the music and tech industries, and to one another. New and old successes and family ties and responsibilities put Rob and Maria to the test of what they want in life, in marriage, and force them to reckon with the adults and spouses their happy modern lives have made them.
Witty and heartfelt, Two Twins is an exploration of looming millennial middle age, how our personal anthropologies inform what we want from life, and the kinds of love we're capable of offering, the kinds we're apt to receive.
BUT WAIT, THERE'S MORE!
There are so many Texas-connected books publishing this month that we couldn't feature all of them. The following books also publish in June:
Children and Young Adult
Baby Gator by John Biemer, Cynthia Meadows (Illustrated by)
Echoes of Grace by Guadalupe Garcia McCall
The Notebook Keeper by Stephen Briseño; illustrated by Magdalena Mora
Historical Nonfiction
From Behind the Screen by Curtis M Graves
The Giant Awakens by Lee Jackson
Oleander City by Matt Bondurant
Ophelia and the Freedmen's School by Flora Beach Burlingame
We Dance for the Virgen by Robert R. Botello
Memoir and Biography
The Art of Trumpet Teaching : The Legacy of Keith Johnson by Leigh Anne Hunsaker
Burl: Journalism Giant and Medical Trailblazer by Jane Wolfe
Liking Myself Back by Jacey Duprie
Scars & Stripes by Tim Kennedy
Other Nonfiction
Art in the Time of Unbearable Crisis edited by Stephanie Raffelock
Dream In Color by Lindsay Steele 
Three Women Artists : Expanding Abstract Expressionism in the American West by Amy Von Lintel, Bonnie Roos 
Romance
Charmed by Madison McCall
Cooking, Kissing, and Cowboys by Jean Brashear
Cowboy for Annabelle by Jovie Grace
Fairly Royal by Grace Grahme
Her Cowboy Wedding Date by Cari Lynn Webb
Her Saving Grace by Lorana Hoopes
Kitty: Time Served MC by Cee Bowerman
Like Bees to Honey by Sasha Summers
Love You Forever by Sharon K. Middleton
On Opposite Sides by Cat Schield
The Rancher's Full House by Sasha Summers
Riverbend Reunion by Carolyn Brown
Sheriff in the Saddle by Delores Fossen
Styx by Cee Bowerman
The Sweetest Thing by Sasha Summers
The Texas Soldier's Match by Deb Kastner  & Jolene Navarro
The Time Between Heartbeats by Jen Fitzgerald
Unforgettable Cowboys by Debra Clopton 
What Might Have Been by Jackie Boos
Wild Texas Wind by M.J. Fredrick
Thriller and Mystery
9 Down is Dead by Kenneth L. Toppell
Duck Disaster by Vikki Walton
Eyewitness Man and Wife (A Ree and Quint Novel Book 3) by Barb Han
The Great Peanut Butter Conspiracy by Cindy Davis
More Than You'll Ever Know by Katie Gutierrez
Sitting Duck by Pamela Fagan Hutchins
Other Fiction
A Healer's Journey through Ancient Texas by Mary Hopkin
Driving Lessons by Tim Coursey
Everything Here Belongs to You by Saborna Roy Chowdhury
Hannah and Ariela by Johnnie Bernhard
More City than Water by Lacy Mm Johnson