It's scary out there, y'all
It is hot and dry and dusty across the Caprock, but the summer solstice arrived with a (not very) cool front, escorted by thunderstorms because Texas. The July Texas Books Preview provides excellent summer reading, with a supernatural bent as befits a plague and our current mental states: viejas, bright things, scary streets, monsters, Bonnie Parker, Billy the Kid, demagogues, good Indians, and a re-imagining of Cinderella. When y'all want a break from the horror, there are the cowboys and hometown heroes of romance and a new collection of Southern poetry. In these uncertain times, we can be certain of consistently excellent Lone Star Lit. ¡Salud!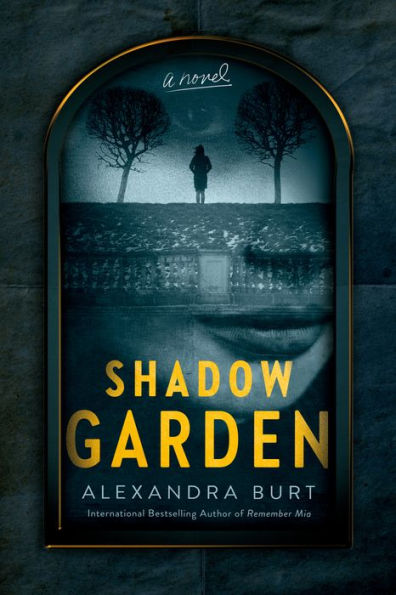 Alexandra Burt
Donna Pryor lives in the lap of luxury. She spends her days in a beautifully appointed condo. Her every whim is catered to by a dedicated staff, and she does not want for anything. Except for news of her adult daughter. Or an ex-husband who takes her calls. 
Donna knows something is wrong, but she can't quite put her finger on it. As her life of privilege starts to feel more and more like a prison, the facade she has depended on begins to crumble. Somewhere in the ruins is the truth, and the closer Donna Pryor gets to it, the more likely it is to destroy her.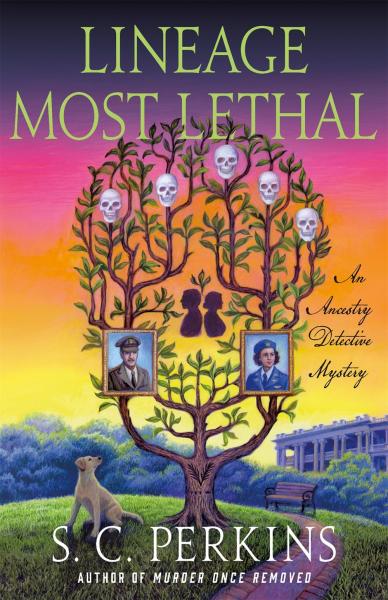 Lineage Most Lethal: An Ancestry Detective Mystery 
S. C. Perkins
It's the week before New Year's Eve, and genealogist Lucy Lancaster is mixing work and play quite nicely at the boutique Sutton Hotel in Austin. After two months of research, she's finalizing her presentation for hotel heiress Pippa Sutton, her latest client. Lucy has just arrived back at the hotel after a day of research when a strange man comes staggering toward her. She barely has time to notice his weak, sweaty appearance and broken tooth before he presses a classic Montblanc pen into her hand, whispers, "Keep them safe," and collapses at her feet, dead.
Lucy only knows one person who might be able to explain the significance of the pen: her grandpa, who is a collector. But Grandpa has an odd reaction to the sight of the pen, and Lucy can't help but feel that it might have something to do with his experiences during World War II. When Lucy becomes convinced that her hotel room has been searched and that there's more to the pen—and her grandpa—than meets the eye, she begins to draw connections from the present-day deaths and suspicious behaviors to a group of spies in World War II. Secret codes, old grievances, and traitors seem to hide behind every corner, and as Lucy begins to connect the dots someone seems determined to make sure the Lancaster line ends once and for all.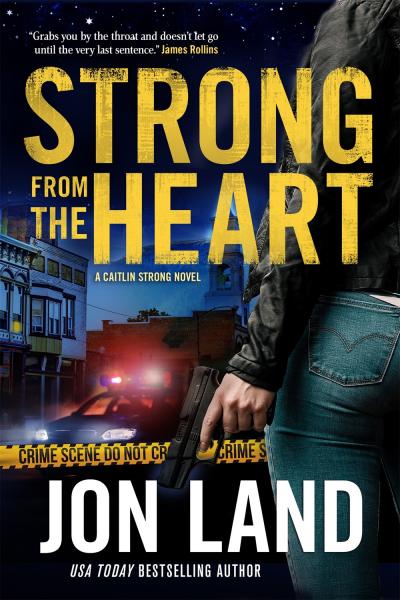 Strong from the Heart: A Caitlin Strong Novel 
Jon Land
Mexico, 1898: Texas Ranger William Ray Strong arrives in the border town of Camino Pass to transport a young Pancho Villa to stand trial, but his plans are waylaid when he learns all of the town's children have been kidnapped.
The Present: The drug crisis hits home for fifth-generation Texas Ranger Caitlin Strong when the son of her outlaw lover, Cort Wesley Masters, nearly dies from an opioid overdose. Determined to make those responsible pay, Caitlin sets out to track down the dealer and pusher, while trying to solve the inexplicable tragedy of a small Texas town where all the residents died in a single night. When she realizes these two pursuits are connected, she finds herself following a trail to the truth of the crisis nestled hard in the center of America's power base.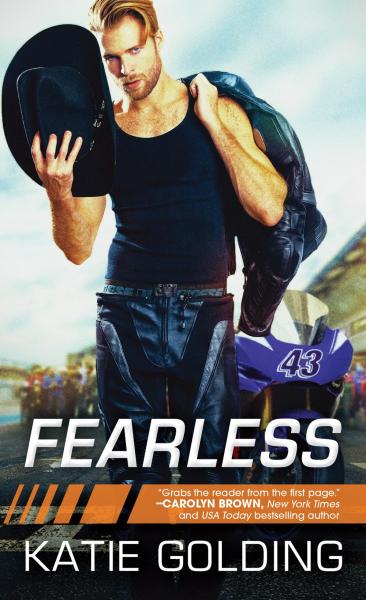 Katie Golding
Billy King may be smiling under his black Stetson as he waves for the MotoGP press corps, but the plain truth is the motorcycle racer is hurting: for his horse back in Memphis, for his girl with one boot out the door, and thanks to an injury that's not getting any better.
With his racing contract contingent on his latest injury remaining a secret, Billy bolts home at the end of the international circuit—resolved to heal, and ready to win fellow racer Taryn's heart a second time. Hopefully, before the love of his life is gone for good. But broken hearts don't heal overnight, and the cost of forgiveness is sky high … unless Billy can prove his heart is home to stay.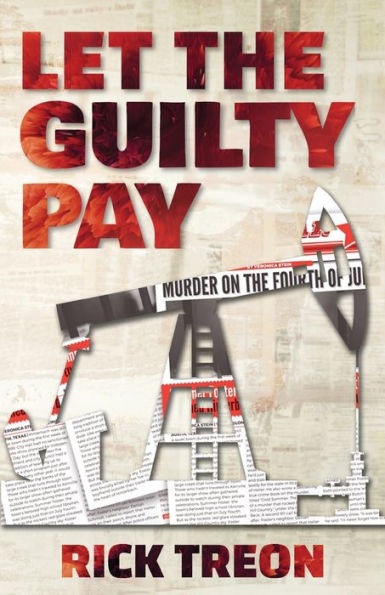 Rick Treon
Bartholomew Beck has a secret. He saw who killed his neighbor, but he lied to the police and now the wrong man is on Death Row. Oh, and he wrote a best-selling true-crime book on the murder, further cementing his lies.
Twenty years after Summer Foster's death, Beck's writing career is as cold as her mutilated corpse. He is working on a Texas oil pipeline and trying to get through the day when he finds a coworker beaten to death with a screwdriver sticking out of her right eye—just like Summer. This time he has to come clean with what he knows and let the guilty pay.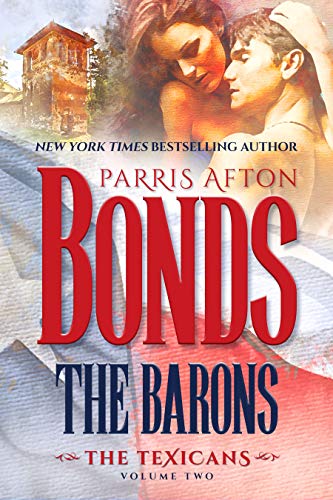 The Barons (The Texicans Book 2)
Parris Afton Bonds
By 1845, Don Alejandro de la Torre y Stuart, Baron of Paladín, a self-confessed scoundrel and reputed despoiler of ladies, has accomplished what he set out to achieve when first coming to Tejas in 1835—validate the land grant bequeathed to his family by His Spanish Majesty in 1763. That land grant has become legally Paladin's both through his participation in the Texas Revolution and by his marriage to the Irish termagant Fiona Flanagan. Their wedding unites her stormy nature with his equally tempestuous passion.
Lord Paladín—Alex, as he prefers to be known once a Texican—and Fiona might disagree over the rearing of their three children, on political issues, or even on the very existence of God Almighty, but they both agree on their love for each other and for the land they had both risked their lives to acquire. However, his intent to expand the Barony Ranch property into a virtual empire is proving difficult to accomplish, even for a man of his resourceful qualities, as Alex's grown stepson, the covetous and formidable Liam, has other plans.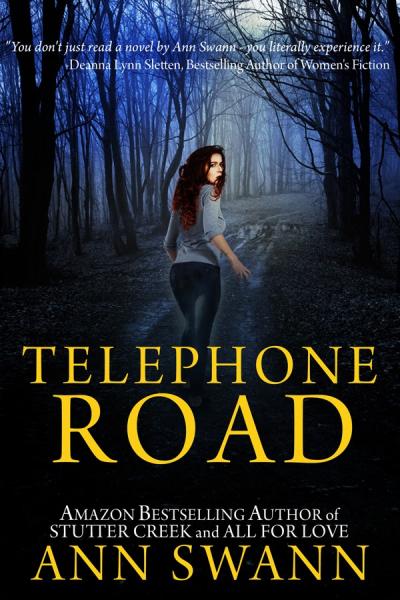 Ann Swann
Stalked, assaulted, and left for dead, Marlena thinks her life is over. Then she meets Destiny, and they decide to take matters into their own hands. For these two, justice has a new meaning. It's called revenge.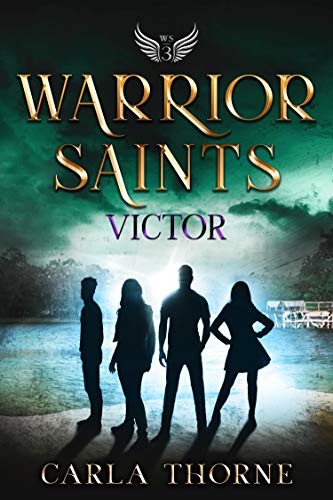 Stonehaven Academy Saints Book 3 
Carla Thorne 
In one final battle, can the Warriors defeat their sworn enemy and complete their ultimate assignment?
Destruction, heartache, and catastrophic loss have followed the Warriors back to the broken hallways of Stonehaven Academy. Challenges await around every turn, as unexpected assignments become difficult for the fractured group. When they develop relationships with new people, how do they decide who's an ally and who's another enemy? With the ultimate showdown on the horizon, can Mary, Deacon, Scout, and Ivy pull together to uncover the true threat and defeat it once and for all?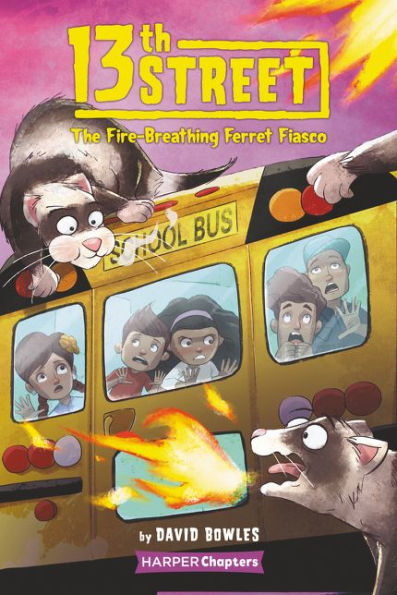 13th Street #2: The Fire-Breathing Ferret Fiasco
David Bowles, Shane Clester (illustrator)
Cousins Dante, Malia, and Ivan are happy to be back in their hometown. But then their school bus takes a wrong turn, and they end up on Thirteenth Street! There are new monsters to fight, but at least they have their friend Susana and their bus driver to help them. Will the gang ever make it to their first day of class?
Each story in this hilarious and scary new series from award-winning author David Bowles is designed to set independent readers up for success—with short, fast-paced chapters, art on every page, and progress bars at the end of each chapter.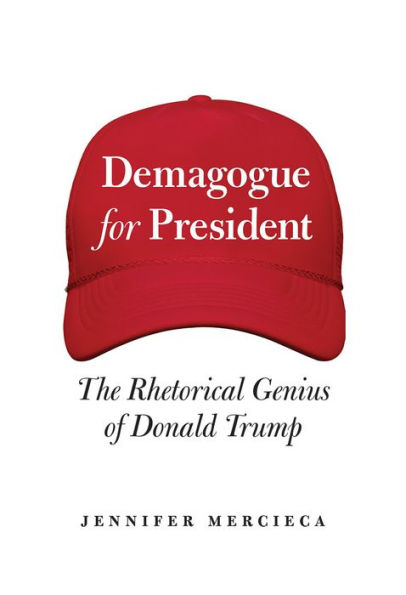 Demagogue for President: The Rhetorical Genius of Donald Trump
Jennifer Mercieca
Historic levels of polarization, a disaffected and frustrated electorate, and widespread distrust of government, the news media, and traditional political leadership set the stage in 2016 for an unexpected, unlikely, and unprecedented presidential contest. Donald Trump's campaign speeches and other rhetoric seemed on the surface to be simplistic, repetitive, and disorganized to many. As Demagogue for President shows, Trump's campaign strategy was anything but simple.
Political communication expert Jennifer Mercieca shows how the Trump campaign expertly used the common rhetorical techniques of a demagogue. These strategies, in conjunction with post-rhetorical public relations techniques, were meant to appeal to a segment of an already distrustful electorate. It was an effective tactic. Mercieca analyzes rhetorical strategies such as argument ad hominem, argument ad baculum, argument ad populum, reification, paralipsis, and more to reveal a campaign that was morally repugnant to some but to others a brilliant appeal to American exceptionalism. By all accounts, it fundamentally changed the discourse of the American public sphere.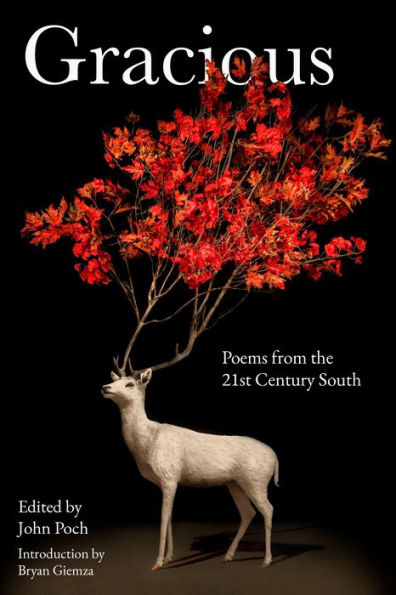 Gracious: Poems of the 21st Century South
John Poch (editor), Bryan Giemza (introduction)
John Poch's newly curated collection spotlights both emerging and notable voices from this poetry-rich region. This book promises to be the best and most influential anthology of Southern poetry published in over thirty years. Gracious steers away from stereotypical mockingbird-and-magnolia verse and instead amplifies a variety of lyric voices covering a wide breadth of Southern experience.
Bryan Giemza's timely introduction situates the anthology among the current discourse in Southern studies. Gracious features the work of some of our best-known poets alongside those who have just published their first books. In all, there are eighty-four poets included whose work moves both the heart and the intellect. Gracious is, in the end, a new poetic geography, a book that strives to define Southern poetry for a generation to come. It is a book intended not only for the classroom; it aims to capture the imaginations of readers of all ages and backgrounds.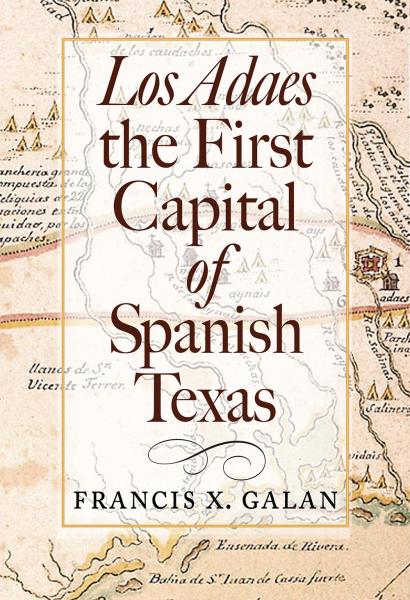 Los Adaes, the First Capital of Spanish Texas  
Francis X. Galan
In 1721, Spain established a fort and mission on the Texas-Louisiana border, or frontera, to stem the tide of people and goods flowing back and forth between northern New Spain and French Louisiana. Named in part after the indigenous Adai people, the complex of the presidio (Nuestra Señora del Pilar de los Adaes) and the mission (San Miguel de Cuellar de los Adaes) became collectively known as Los Adaes. It was the capital of Tejas for New Spain.
In the first book devoted to Los Adaes, historian Francis X. Galan traces the roots of the current US-Mexico border to the colonial history of this all but forgotten Spanish fort and mission. He demonstrates that, despite efforts to the contrary, Spain could neither fully block the penetration of smuggled goods and settlers into Texas from Louisiana nor could it successfully convert the Native Americans to Christianity and the Spanish economic system. In the aftermath of the transfer of Louisiana from France to Spain in 1762, Spain chose to shutter the fort and mission. The settlers, or Adaeseños, were forced to march to San Antonio in 1773. Some returned to East Texas soon after to establish Nacogdoches. Others remained in San Antonio, the new capital of Spanish Texas, and settled on lands distributed from the secularized Mission San Antonio de Valero, a mission now widely known as the Alamo.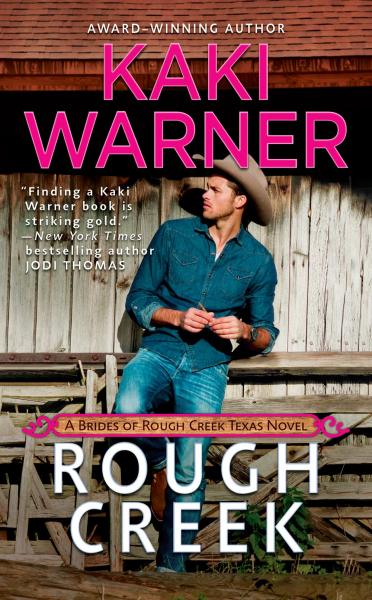 Kaki Warner
After serving eighteen months in prison for a crime he didn't commit, Dalton Cardwell is looking for a fresh start. What better place than Whitcomb Four Star Ranch? He doesn't regret taking the fall for his brother—he'd do anything to protect him. But now all Dalton wants is to keep his head down and focus on the horses—and on Raney Whitcomb.
Raney is outraged when she learns her mother hired an ex-con. Raney has worked hard for the ranch, sacrificing her personal life for the dream of building on her family's legacy. But as Dalton breaks down every misconception and even wins the good opinion of her sisters, Raney is forced to rethink her stance—and finally free herself to explore the heart-pounding tension that simmers between them.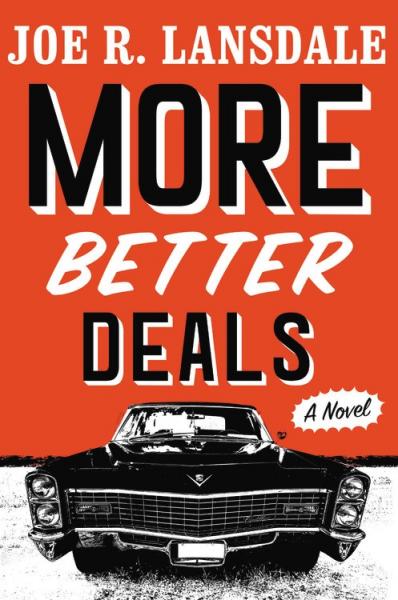 Joe R. Lansdale
Ed Edwards is in the used-car business, a business built on adjusted odometers, extra-fine print, and the belief that "Buyers better beware." Burdened by an aging, alcoholic mother constantly on his case to do something worthier of his lighter skin tone and dreaming of a brighter future for himself and his plucky little sister, Ed is ready to get out of the game. When Dave, his lazy, grease-stained boss at the eponymous dealership Smiling Dave's sends him to repossess a Cadillac, Ed finally gets the chance to escape his miserable life.
The Cadillac in question was purchased by Frank Craig and his beautiful wife, Nancy, owners of a local drive-in and pet cemetery. Fed up with her deadbeat husband and with unfulfilled desires of her own, Nancy suggests to Ed—in the throes of their salacious affair—that they kill Frank and claim his insurance policy. It is a tantalizing offer: the girl, the car, and not one, but two businesses. Ed could finally say goodbye to Smiling Dave's and maybe even send his sister to college. But does he have what it takes to see the plan through?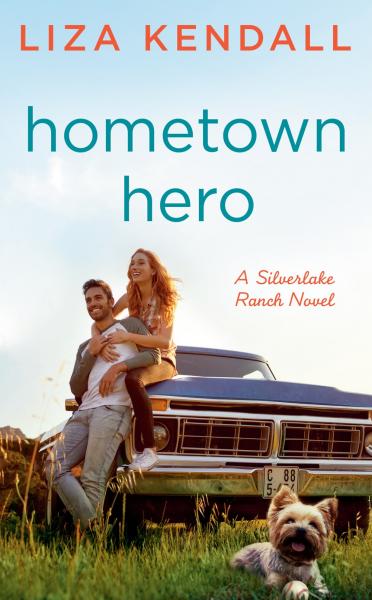 Liza Kendall
Andrew "Ace" Braddock is a player in every sense of the word. The center fielder for the Austin Lone Stars, he's also been at the center of numerous sports scandals involving beer, bars, and baseball bunnies. But when he takes the fall for a teammate, Ace wakes up in the hospital, injured and in serious trouble. He's sent to lie low and recover at his family ranch in Silverlake, Texas, where he's saddled with his worst nightmare: his high school nemesis—a beautiful nurse who refuses to play doctor with him. 
Mia Adams has no time to fool around. The daughter of Silverlake's high school baseball coach has three jobs and a pile of debt left behind by her missing ex. The very last thing she wants is to spend her time indulging hometown-hero Easy Ace Braddock. If she didn't need the money, she'd have nothing to do with the guy from her past who stole her dad's time, attention, and love away from her before leaving for the major leagues. As Mia does her best to corral the irrepressible Ace, keep a sense of humor, and fight her unwelcome attraction to him, he charms, sidesteps, and outmaneuvers her. Will the onetime enemies find love at home base, right in the town where they grew up?
Natalia Sylvester
When fifteen-year-old Cuban American Mariana Ruiz's father runs for president, Mari starts to see him with new eyes. A novel about waking up and standing up, and what happens when you stop seeing your dad as your hero—while the whole country is watching.
Throughout his successful political career he has always had his daughter's vote, but a presidential campaign brings a whole new level of scrutiny to sheltered fifteen-year-old Mariana and the rest of her Cuban American family, from a 60 Minutes–style tour of their house to tabloids doctoring photos and inventing scandals. As tensions rise within the Ruiz family, Mari begins to learn about the details of her father's political positions, and she realizes that her father is not the man she thought he was.
Seraphina Nova Glass
Dr. Faith Finley has everything she's ever wanted: she's a renowned psychologist, a radio personality—host of the wildly popular "Someone's Listening with Dr. Faith Finley"—and a soon-to-be bestselling author. She's young, beautiful, and married to the perfect man, Liam. Of course Liam was at Faith's book launch with her. But after her car crashes on the way home and she's pulled from the wreckage, nobody can confirm that Liam was with her at the party. The police claim she was alone in car, and they don't believe her when she says otherwise. Perhaps that's understandable, given the horrible thing Faith was accused of doing a few weeks ago.
And then the notes start arriving—the ones literally ripped from the pages of Faith's own self-help book on leaving an abusive relationship. Ones like "Secure your new home. Consider new window and door locks, an alarm system, and steel doors…" Where is Liam? Is his disappearance connected to the scandal that ruined Faith's life? Who is sending the notes? Faith's very life will depend on finding the answers.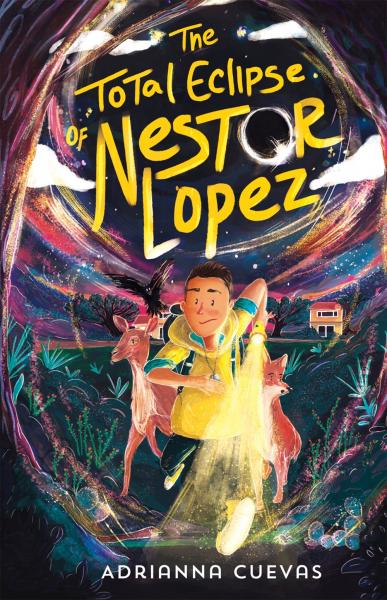 The Total Eclipse of Nestor Lopez  
Adrianna Cuevas
In this magical middle-grade debut novel, a Cuban American boy must use his secret ability to communicate with animals to save the inhabitants of his town when they are threatened by a tule vieja, a witch that transforms into animals.
All twelve-year-old Nestor Lopez wants is to live in one place for more than a few months and have dinner with his dad, an Army sergeant deployed in Afghanistan. When he and his mother move to a new town to live with his grandmother, Nestor plans to lay low, and he certainly has no intention of letting anyone find out his deepest secret—that he can talk to animals. But when the animals in town start disappearing, and Nestor's grandmother is spotted in the woods where they were last seen, suspicion mounts against her. Nestor learns that they are being taken by a tule vieja, a witch who bites animals to gain their power, and his extraordinary ability is put front and center as he tries to catch the real culprit and clear his grandmother's name.
Kalynn Bayron
It's two hundred years after Cinderella found her prince, but the fairy tale is over. Teen girls are now required to appear at the Annual Ball, where men select wives based on the level of finery a girl displays. If a suitable match is not found, the girls left behind are forfeited—never heard from again.
Sixteen-year-old Sophia would much rather marry Erin, her childhood best friend, than parade in front of suitors. When she flees the ball in a moment of desperation, she begins a journey that reveals the dark secrets of Cinderella's tale and leads her to a love she never expected. Her only hope is to destroy the king once and for all. This fresh take on a classic story will make readers question the tales they've been told, and root for girls to break down the constructs of the world around them.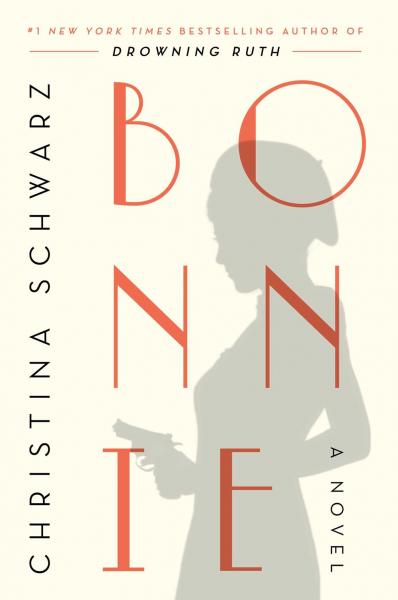 Christina Schwarz
Born in a small town in the desolate reaches of western Texas and shaped by her girlhood in an industrial wasteland on the outskirts of Dallas, Bonnie Parker was a natural performer and a star student. She dreamed of being a movie star or a singer or a poet. But her dramatic nature, contorted by her limited opportunities and her overwhelming love for Clyde Barrow, pushed her into a course from which there was no escape but death.
Infusing the psychological acuity of literary fiction with the relentless pacing of a thriller, Bonnie follows Bonnie from her bright, promising youth to her final month of shoot-outs, kidnappings, and desperate car chases through America's hinterland in the grip of the Great Depression, as the noose of the law tightened around her. Enriched by Christina Schwarz's extensive research in the footsteps of Bonnie and Clyde and written with her powerful sense of place and time, Bonnie is a plaintive and page-turning account of a woman destroyed by a lethal combination of longing and love.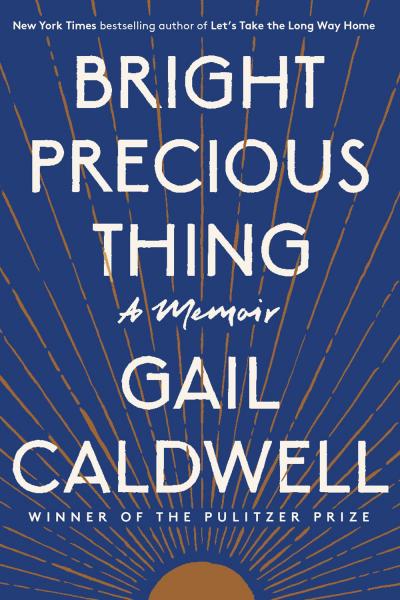 Bright Precious Thing: A Memoir 
Gail Caldwell
In a voice as candid as it is evocative, Gail Caldwell traces a path from her West Texas girlhood through her emergence as a young daredevil, then as a feminist—a journey that reflected seismic shifts in the culture itself. Caldwell's travels took her to California and Mexico and dark country roads, and the dangers she encountered were rivaled only by the personal demons she faced. Bright Precious Thing is the captivating story of a woman's odyssey, her search for adventure giving way to something more profound: the evolution of a writer and a woman, a struggle to embrace one's life as a precious thing.
Told against a contrasting backdrop of the present day, including the author's friendship with a young neighborhood girl, Bright Precious Thing unfolds with the same heart and narrative grace of Caldwell's earlier work. It is a book about finding, then protecting, what we cherish most.
Arlene Heyman
Artifact is a dazzling, half-century-spanning debut novel that follows the fortunes of biologist Lottie Kristin. Born in Michigan in the early 1940s to a taciturn mother and embittered father, Lottie is independent from the start, fascinated with the mysteries of nature and the human body. By age sixteen, she and her sweetheart, cheerful high-school sports hero Charlie Hart, have weathered a traumatic pregnancy and lost a child. Four years later, an injury ends Charlie's football career, and the two move to Texas hoping for a fresh start.
There, torn between the vitality of the antiwar movement and her family's traditional values, Lottie discovers the joys of motherhood, and reconnects with her interest in biology and experimentation, taking a job as a lab technician. While Charlie's depression pervades their home, Lottie's instinct is toward life; though every step is a struggle, she opts for single motherhood, graduate school, a career, and, eventually, a marriage that makes space for all that she is.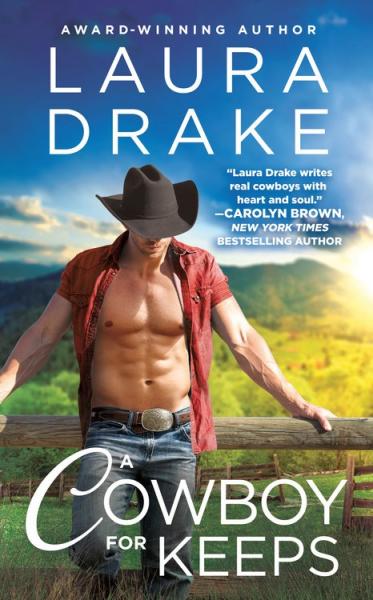 Laura Drake
There's not much that could rattle a cowboy like Reese St. James. But when his twin brother dies in a car accident, Reese is stunned to discover he has a six-month old niece, Sawyer. Wanting to make up for lost time, Reese heads down to Unforgiven, New Mexico, to bring her home. He doesn't plan on Sawyer's guardian giving him any trouble, but the intriguing, independent woman is turning out to be more than he bargained for.
Lorelei West had given up hope of having a family of her own until her sister's tragic death brought little Sawyer into her life. And now there's no way she's going to let Reese take her away. Lorelei knows hotshot, good-looking cowboys like him—she's dated enough of them—and she intends to stand her ground. Yet the more time Reese and Lorelei spend together, the harder it is to deny the attraction building between them. But opening their hearts to a baby is one thing—can they also open their hearts to the possibility of a happily-ever-after?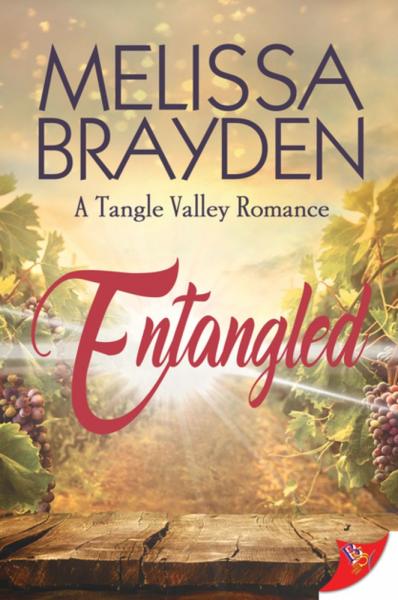 Melissa Brayden
Josephine Wilder's torrid love affair is with Tangle Valley Vineyard, her family's legacy. She's grown up dreaming between the vines. She's always had secret ideas about how to make the place shine, so when it passes to her, Joey vows to make Tangle Valley everything she knows it can be. Her biggest obstacle? That overly commercial hotel going up, and the uppity manager trying to kill the vineyard's rustic charm.
Becca Crawford loves to unwind with a good glass of wine. An astute businesswoman who has climbed the hospitality ladder, she's the perfect person to head up Elite Resorts' newest property, The Jade Hotel, and give tourists all the luxury they desire. As a bonus, The Jade is not far from the cutest vineyard with the best pinot she's ever tasted. If only the captivating owner would get on board with her plan and stop badmouthing the hotel to everyone in town. Is it possible that a nice glass of red could help Becca and Joey see each other in a new and alluring light?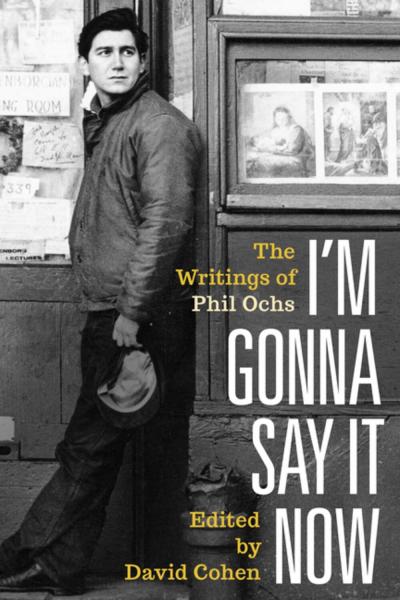 I'm Gonna Say It Now: The Writings of Phil Ochs 
Phil Ochs, David Cohen (edited by)
Phil Ochs is known primarily as a songwriter; however, his oeuvre extends far beyond that—to short stories, poetry, criticism, journalism, and satire, all of which are included in I'm Gonna Say It Now: The Writings of Phil Ochs, which represents the majority of what Ochs wrote outside of his large circle of songs. This comprehensive tome presents another side of the famous topical songwriter, showcasing his prose and poetry from across the full span of his life. From prizewinning stories and clear-eyed reporting while a journalism major in college to music criticism, satires, and political pieces written while part of the burgeoning folk scene of New York City in the early 1960s and during the tumultuous Vietnam War era; from sharp and lyrical poems (many previously unpublished) to reviews, features, and satires written while living in Los Angeles and the final, elegiac coda writings from near the end of his life—I'm Gonna Say It Now presents the complete picture.
The book includes many rare or nearly impossible to find Ochs pieces, as well as previously unpublished works sourced from the unique holdings in the Ochs Archives at the Woody Guthrie Center. Additionally, never-before-seen reproductions from Ochs's journals, notebooks, and manuscripts provide a closer look at the hand of the artist, giving a deeper context and understanding to his writings. Never before published photographs of Ochs bestow the visual cherry on top.
***
BUT WAIT, THERE'S MORE!
There are so many Texas books publishing in July that we couldn't feature all of them. The following books also publish in July
Anthropology & Culture
Paper Trail: Migrants, Documents, and Legal Insecurity by Sarah B. Horton (editor), Josiah Heyman (editor)
Biography & Memoir
Quitter: A Memoir of Drinking, Relapse, and Recovery by Erica C. Barnett
Thunder in the West: The Life and Legends of Billy the Kid by Richard W. Etulain
Children's
The Kids' Guide to Birds of Texas: Fun Facts, Activities and 90 Cool Birds by Stan Tekiela 
Texas Rangers by Jim Whiting
Wilmettie by Sue Houser, Johnna Scalia (illustrator)
Cookbooks
Destiny: The Official Cookbook by Victoria Rosenthal
General Fiction
What You Wish For: A Novel by Katherine Center
Crooked Hallelujah by Kelli Jo Ford
Low Water Crossing (Sulphur Gap, Book 2) by Dana Glossbrenner
History
Fort Worth between the World Wars by Harold Rich
Historic Tales of the Llano Estacado by David Murrah (editor), Paul Carlson (editor)
Hidden History of East Texas by Tex Midkiff
Horror
The Only Good Indians by Stephen Graham Jones
The Bright Lands: A Novel by John Fram
Middle Grade
Monsterstreet #4: Camp of No Return by J. H. Reynolds
Mystery/Thriller
Never Ask Me by Jeff Abbott
Outsider: A Novel of Suspense by Linda Castillo
Out of Time: A Novel by David Klass
Reaper: Drone Strike: A Sniper Novel by Nicholas Irving and A. J. Tata
Politics
Political Perversion: Rhetorical Aberration in the Time of Trumpeteering by Joshua Gunn
Psychology
6 Hidden Behaviors That Destroy Families: Strategies for Healthier and More Loving Relationships by Dr. Magdalena Battles
Romance
Miss Janie's Girls by Carolyn Brown
Sunrise Ranch by Carolyn Brown
Young Adult
This Is My America by Kim Johnson
Last Chance Summer by Shannon Klare
Faith: Taking Flight by Julie Murphy
All These Monsters by Amy Tintera
Look for your August Texas Books Preview on Sunday, August 2!