July arrives with an explosion of great summer reads.
Texas authors light up your TBR lists with tantalizing titles to tickle your funny bone, tempt your wanderlust, and treat you to sweet romance. Whether you are reading with the grandkids or enjoying some me-time on the beach, Lone Star Lit has the reads you need.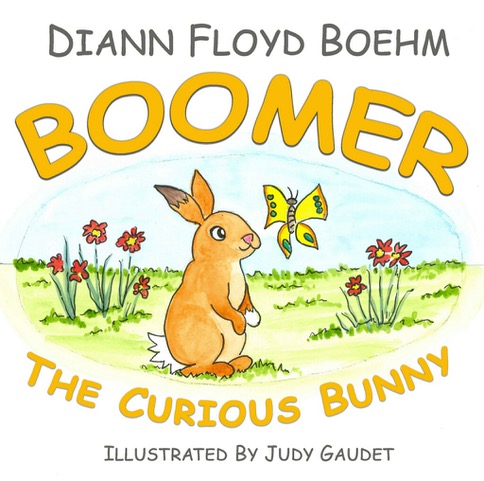 Diann Floyd Boehm
What will Boomer find? Boomer is a curious bunny who loves excitement. Staying home doesn't offer him the same fun it gives his brothers and sisters, so he hops off to see what he can see. When he does, what do you think awaits him? Join this adorable furry rabbit as he heads off into the city where he meets a range of characters and goes on a variety of adventures. Will his discoveries be the joyful experiences he expects?
Laura Barrow
Savannah was four years old when her twin sister, Georgia, went missing from their small Louisiana town, fracturing their family. Twenty-eight years later, Savannah convinces her estranged older sisters, Rayanne and Sue Ellen, to honor the pact they made as children and retrieve the time capsule they buried in their old backyard. But coming home means confronting old ghosts . . . and their stubborn grandmother, Meemaw. When old tensions, rivalries, and memories resurface, the sisters must reconsider what they thought they knew about that fateful day, about each other, and about themselves. On their search to uncover what happened to Georgia, each of them will discover what Meemaw has known all along: family is everything.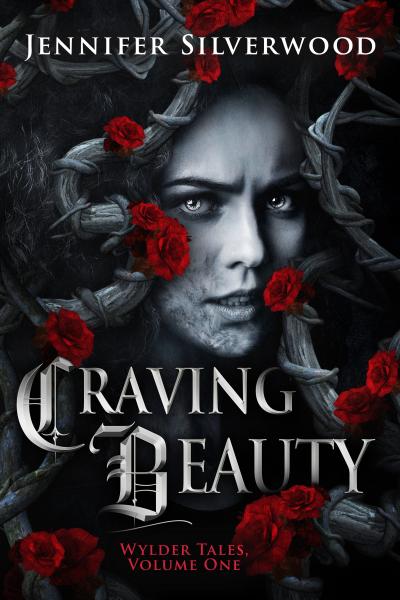 Jennifer Silverwood
Nineteen-year-old Vynasha's life is no fairy tale. The fire that killed her sisters was her fault, and the magick that saved her nephew cannot heal their scars. They shouldn't have survived, and the villagers either fear or loathe them. A mysterious stranger saves her, giving Vynasha the key to finding the only family they have left. With nothing to lose, Vynasha dares the journey into the forbidden Wylderland. Through dangers untold, she makes her way to the forgotten city, but more than ghosts linger in the castle. A wicked curse shadows the land. Shadows whisper that the one to break their curse has come, and a beastly prince makes a bargain Vynasha cannot refuse: Become the beast's bride or become a monster herself.
Aurelio Montemayor and Thomas Ray Garcia
El Curso de la Raza: The Education of Aurelio Manuel Montemayor tells the story of Chicano activist and self-described fronterizo Aurelio Manuel Montemayor, whose dual identities as an educator and political organizer informed his hitherto little-known role in developing a course, or curso, that cultivated Chicano leadership from the barrios. This historical memoir follows Montemayor during the formative periods of his life — his education, his teaching career, his political awakening — to describe the development of his critical consciousness in 1960s America. The book combines the personal and the political, leading readers along a journey of self-discovery that results in Montemayor's most consequential, yet relatively unknown, contribution to el movimiento, the Curso de la Raza.
Melanie Snitker
Officer Gabe Harrison is in a race against time when he discovers veterinarian Dr. Paige Wade is in danger. But who is after his friend and why makes no sense. Can he and his K-9 partner, Loki, keep her alive long enough to unravel the puzzle before it's too late?
Christina Soontornvat
From two-time Newbery honor recipient Christina Soontornvat comes a compelling new young middle grade fantasy series for readers who love stories about animals, magic, and kids like them embracing their power to change the world.

Plum and her friends are traveling to the misty Bokati Island. There they will study with the mysterious Guardian Master Em, who is the keeper of the ancient forest there. The field trip comes just in time for Plum, who still can't figure out why she's so different from the other Novices on Lotus Island.

When an unseen force begins to destroy the trees, putting the entire ecosystem at risk, Plum and her classmates must spring into action. Plum is determined to help, even though she's hiding secrets about her own Guardian powers from even her closest friends.
S. Khubiar
Action-packed, humorous, and bittersweet, Just a Hat explores how a second-generation immigrant kid navigates bullying, unexpected friendships, and keeping his feet firmly planted in two very different cultures. It's 1979, and thirteen-year-old Joseph Nissan's family are the only Persian Jews within hundreds of miles. In such a small town it's easier for a brown kid like him to make friends with Latinos. But when the Iran hostage crisis, neighborhood bullies, and the local reverend's beautiful daughter put him in danger, Joseph finds new ways to cope at home and at school. Football offers a glimmer of hope, and with help from unexpected friends, Joseph confronts his fears and discovers he can inspire others to find their courage, too.
Kathleen Kaska
My boyfriend/partner, Ralph Dixon, and I eloped—again—with the plan to tie the knot in New Orleans. Instead, Dixon's sitting in jail for a double murder. I'm sitting in a Louisiana swamp, spying on the Ku Klux Klan with Rip Thigbee, a ghost detective. My bubble-headed cousin Ruth is interrogating the hotel's chef. My twelve-year-old charge, Lydia LaBeau, dressed as a voodoo queen, is entertaining the locals at Pat O'Brien's. These are just some of the people I hang out with. They're all slightly unhinged and extremely odd. I'm Sydney Lockhart. I solve murders. Most times, I'm the primary suspect. Mix yourself a Hurricane and join me in the Big Easy for another historic hotel murder case.
Alexa Aston
A woman betrayed. A man ready to prove himself. Opposites who don't match up on paper—and yet find they are a perfect match. Pregnant at fifteen, Nova Turner gives birth to her son Leo and begins a career as a painter and potter. Cole Johnson's football career screeches to a halt after an injury, and he moves into coaching, taking his first head coaching position in Sugar Springs, Texas. Sparks fly when Nova meets the handsome coach, the man her son is itching to play football for. Cole teaches Nova about the game of football—and things heat up between them. Can an unconventional artist who's only known betrayal find happiness with a workaholic coach who's always played by the rules?
Kathryn Dodson
She keeps people at arm's length and booze within easy reach. When hired to find a billionaire's daughter, she'll need more than tequila to survive the night. Jessica won't let anyone hurt her again. Scarred from her parents' corruption and abandonment, the cross-border dealmaker drowns her misery in the bottle and seals off her heart. But she softens when a Mexican tycoon with shady connections begs her to locate his missing daughter. She interviews the missing woman's friends, but her questions leave her beaten and drugged. As the twisted trail leads from Boston to Central America, the stubborn sleuth fears reaching her quarry might make things violently worse. Hunted by dangerous thugs and her own demons, can the dealmaker-turned-detective find redemption and survive the night?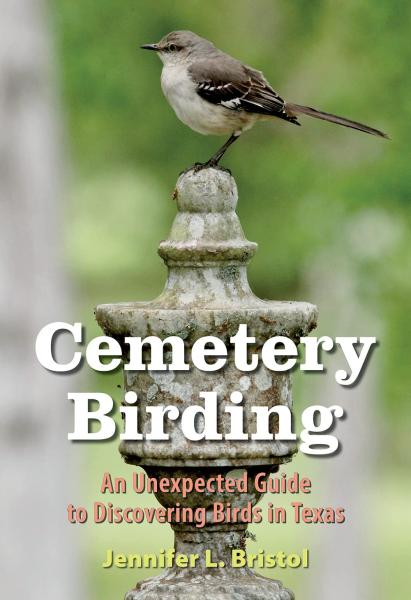 An Unexpected Guide to Discovering Birds in Texas
Jennifer L. Bristol
Cemetery Birding builds upon the unique and approachable experiences introduced in Jennifer L. Bristol's first book, Parking Lot Birding. While cemeteries offer accessible places to bird watch, Bristol highlights the need to tread carefully and ethically when exploring these sacred spaces. Her treatment of each of the nearly 100 locations provides information about what birds can be observed in various seasons and offers readers a snapshot of the cemetery and community's history.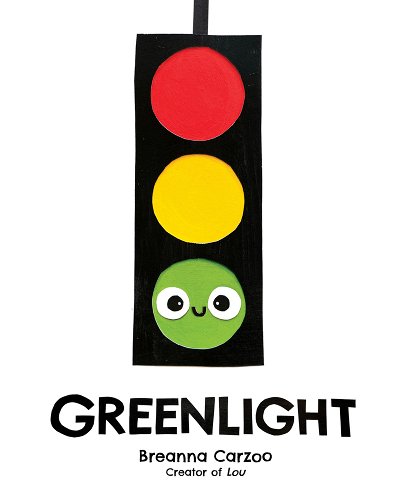 Breanna Carzoo
Meet Greenlight! Greenlight has an important job to do, but every time it's her turn to shine . . . everyone drives away! The cars stop for Redlight and slow for Yellowlight, so why do they leave Greenlight all alone? When Greenlight decides to stop shining altogether, will she be able to find the power and connection of her own light? From Breanna Carzoo, creator of Lou, comes a sweet and poignant story that reminds us all that the world is waiting for us to shine, so when you're ready . . .
Ready . . .
Set . . .
Josh Rountree
As an unlikely found-family flees toward Galveston, a psychic young girl bonds with Charlie Fish, an enigmatic gill-man. Meanwhile, they are pursued by bounty hunters determined to profit from the spectacle of Charlie. But the Great Storm—the worst natural disaster in U.S. history—is on its way. Josh Rountree's strikingly original debut novel ranges effortlessly between the Gothic, pulp, literary, Western, and comedic.
Elizabeth Langston
Dallas, Dealey Plaza, 1963. Nineteen-year-old Mariah Byrne is following her dream of a career in photography. One moment she's filled with joy and hope watching the president and Mrs. Kennedy drive past. In the next, the world―and Mariah's life―is split into before and after. What follows, and the unconventional decisions Mariah makes, will affect her and her family forever.
Joya Goffney
From Joya Goffney of Excuse Me While I Ugly Cry, comes a stirring YA coming-of-age, best friends-to-lovers romance about a girl named Nikki who plans to run away from small-town Texas, but ultimately finds that her oldest friend, Mal, just might be the one who's been there for her all along. Filled with heart and humor, this novel captures complex family drama, friendship, and love. For fans of I Wanna Be Where You Are by Kristina Forest and Counting Down with You by Tashie Bhuiyan.
Native Texan: Stories from Deep in the Heart 
Joe Holley
Native Texan: Deep in the Heart of the Lone Star State is a lively and personal tour of small town and big city Texas in search of what makes the state unique. Nationally acclaimed columnist Joe Holley is widely loved for his popular "Native Texan" column, which appears in the Houston Chronicle. In thirty-five stories curated from column archives, Holley introduces readers to his favorite people and places across the state. 
Texas Bluegrass Legacies: Families and Mentors through the Generations
Jeffrey Campbell & Braeden Paul
Enjoy a breakdown of the Lone Star State's generational bluegrass harmonies. From the moment they picked up the radio signal of Bill Monroe's mandolin, Texans have been enamored with this uniquely American style of music. But the high lonesome sound couldn't have put down roots without a tradition of mentorship that runs through families and spans generations. Meet the Van Cliburn piano prodigy that became a multi-instrumentalist for Taylor Swift. Travel to the summer bluegrass camp where students develop into teachers. Sit in on a back porch jam session with the Rogers, the Brocks, the Vestals and the Whites. From the state's first Asian-American bluegrass family to its banjo-building Santa Claus, Jeff Campbell and Braeden Paul set the stage for the stewards of Texas bluegrass.
Thinly Veiled: Saturday Mournings
Anthology
The popular Thinly Veiled collection from the Castle of Horror continues with this anthology of horror stories in the world of Saturday morning pop culture, from the Smurfs to Soul Train-- but every one of these brands is "thinly veiled."

This time we feature stories from P. J. Hoover, Jeremiah Dylan Cook, Dennis K. Crosby, Alethea Kontis, Joy Preble, Steven Philip Jones, Heath W. Shelby, Tony Jones, Bryan Young, Scott Pearson, Will McDermott, and Katya de Becerra.
An Urban Account of a Visit from Santa Claus
B W Van Alystyne
An Urban Account of a Visit from Santa Claus is a new contemporary version of Jolly Ole' St. Nick's toy-filled sleigh ride that's sure to become an instant classic. Starring a now very dapper and fit ebony Santa Claus dressed in his fur-trimmed red suit, stylish buckled boots, and full white beard, he travels across an urban cityscape in a sleigh pulled by eight new reindeer. This eyewitness account of an 11-year-old boy is sure to delight families for years to come.
Wild DFW: Explore the Amazing Nature In and Around Dallas-Fort Worth
Amy Martin
Dallas-Fort Worth is more than just a bustling metroplex, it's full of amazing wildlife. You just need to know where to find it! Equal parts natural history, field guide, and trip planner, Wild DFW has something for everyone. This handy yet extensive guide looks at the factors that shape local nature and profiles over 100 local species, from American basket-flowers and pecan trees to bald eagles, nine-banded armadillos, and Texas spiny lizards. Twenty-five day trips help you find and explore these natural wonders on hiking trails, in public parks, and in your own backyard.
BUT WAIT, THERE'S MORE!
There are so many Texas-connected books publishing this month that we couldn't feature all of them. The following books also publish in July:
BOOKS FOR YOUNG READERS
Empire of the Sand by Ashley Brandt
The First Unicorn by Kathleen J. Shields
Gods at Odds by Auburn Tempest & Michael Anderle
The Legend of Greyhollow by Summer Rachel Short 
Mindy Kim and the Summer Musical by Lyla Lee
On the Home Front with Valentina by Claudia Oviedo
Rise of the Undead by Rex Ogle
Wings Away: A Tale of Friendship by GraceAnn Skidmore
NONFICTION 
The Architecture of Modern American Synagugues by Anet Geva
Astros and Asterisks: Houston's Sign-Stealing Scandal Explained by Jonathan Silverman
Evolution of the Texas Plains: True Tales from the Frontier to Modern Times by Chuck Lanehart
Peace, War, and Partnership by William A. Taylor
Plano by Jeffrey Campbell & Mary Jacobs
Remembering Antônia Teixeira: A Story of Missions, Violence, and Institutional Hypocrisy by Mikeal C. Parsons & João B. Chaves
Texian Volunteer vs Mexican Soldier: The Texas Revolution 1835–36 by Ron Field
What Might Have Been by John C. Kerr
MYSTERY / THRILLER
2060 by Richard Young, MD
A Fatal Groove by Olivia Blacke
An Evil Heart by Linda Castillo
Bitterness, Betrayal, & Murder by Christa Nardi
Cutting Teeth by Chandler Baker
Death in the Absence of Rain: Magnolia Bluff Crime Chronicles by Caleb Pirtle III
Every Dog Has His Day by Janice Thompson
No Good Deed Unpunished by C.H. Sessums
Secrets, Lies and Poisonberry Pies by Brittany E. Brinegar
The Secrets of the Deadwoods by Ashley Brandt
Tell No Lies by LynDee Walker
Weeding Out Lies by Jackie Layton
ROMANCE
Against My Fire by Annette Boshoff
Anti-Hero by Kelly Fox
Digging Deeper by Amanda Stevens
Falling for the Family Next Door by Jennifer Slattery
Fashioning the Duke by Alexa Aston
Fight My Fire by Darley Collins
His Texas Runaway Bride by Amy Vastine
Ignite My Fire by Melony Ann
Kilt to Order by Susannah Nix
Lone Star Mission by Elle James
The Lucky Shamrock by Carolyn Brown
Matched by Mistake by Katherine Garbera
Matchmaker on the Ranch by Maria Ferrarella
Maverick Detective Dad by Delores Fossem
Mr. Yeah, Right. As If... by Jo Grafford
Owned By The Players by Imani Jay
The Pastor's Baby by A.T. Butler
Peril in Texas by Barb Han
Playing With My Fire by D.L. Howe
The Rancher Meets His Match by J. Margot Critch
Rancher to the Rescue by Stella Bagwell
Regain My Fire by Kindra White
The Reluctant Rancher by Jolene Navarro
Snow Place Like LA by Julie Murphy & Sierra Simone 
Star Bringer by Tracy Wolff & Nina Croft
Summer Ride by Jill Sanders
Texas Bodyguard: Weston by Janie Crouch
Texas Tough by Diana Palmer
Twilight at Wild Springs by Delores Fossem
Two Sides of a Secret by Kelly Cain
Wait in the Truck by Dallas Ryan
OTHER FICTION
A Likeable Woman by May Cobb
A Red Winter in the West by C.S. Humble
The Burden of Choice by Pamela Taylor
The Chimera Gambit by Cheryl Pena
The Curse of Death & Time by B.C. Fajohn
Flags on the Bayou by James Lee Burke
Hello Stranger by Katherine Center
The Lonesome Gun by William Johnstone & J.A. Johnstone
Lowdown Road by Scott Von Doviak
Nightstalkers: The Extinction Event by Jasper T. Scott
The Orphan Chronicles: Genesis by Nita DeBorde
Priestess of the Cold Moon by Melissa Riddell
The Sun and the Void by Gabriela Romero Lacruz
Texting and Monsters by Michael Anderle