Beat the heat and retreat with a stack of Texas-connected books
Summer's a complicated time in Texas. While temperatures are hanging in the triple digits outside, you need a jacket if you're going to spend time indoors. Beat the heat -- or the cold  -- by retreating to your favorite reading spot with a frosty -- or hot -- beverage and a big ol' stack of Texas-connected books.  We've gotcha covered. (See what we did there?)
A Fire to Light Our Tongues, Texas Writers on Spirituality
Elizabeth Joan Dell and Donna Walker-Nixon, editors
A Fire to Light Our Tongues: Texas Writers on Spirituality brings together the works of writers in Texas. The title is taken, with permission, from Naomi Shihab Nye's introduction to Salting the Ocean: 100 Poems by Young Poets, where she states the role of poetry serves as "a fire to light our tongues." This view describes the role that creative writers, encountering the challenges of this past decade, face as they grapple with shifting views of spirituality. While the project started before COVID-19, given the current worldwide pandemic, a book of creative work responding to writers' spirituality could not be more timely. This anthology offers readers creative works by Texas writers as they wrestle with evolving systems of belief or nonbelief.
Chris Cander
Martha Hale is an affable wife and mother living in an affluent neighborhood of well-tended lawns and high expectations. However, her social awkwardness has kept her from feeling part of the community. When glamorous Minnie Foster, a former classmate, moves in next door, Martha is determined to pick their friendship up where it left off. Soon, her preoccupation with Minnie's life, her success, and her marriage becomes an obsession. When she sees a darkness and shame hiding inside Minnie's perfectly deceptive home, Martha realizes that not even Minnie's secrets are what they seem. Visceral, sharp-witted, and deeply empathetic, A Gracious Neighbor explores the judgments women pass on one another and the ills of a society curated to keep them on the outside looking in.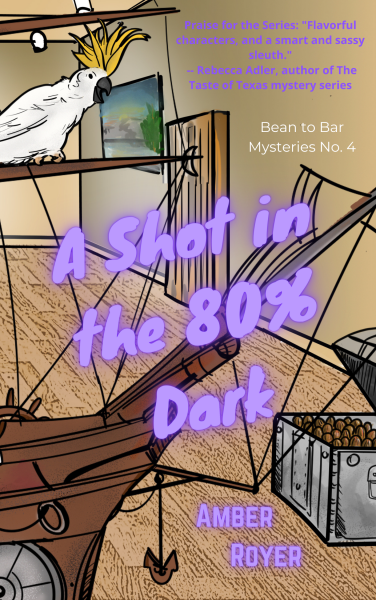 Amber Royer
Felicity Koerber's bean to bar chocolate shop thriving. So when a local museum offers her a contract to create a chocolate replica sculpture of a gigantic sailing ship for a gala celebrating Galveston's history, she jumps at the chance to combine chocolate-crafting with art. The project is fun – right up until there's not just one but two dead artists on the scene. Logan, Felicity's business partner and previous bodyguard, and Arlo, Felicity's ex who is now the cop investigating the case, are split on which victim they think was actually the intended one. Can she find out how Galveston's history relates to the murders, unmask a killer, and prepare 2,000 chocolate desserts for the gala all at the same time?
Anita Dickason
After someone tries to murder her, Tori Winters is on the run. Desperate to escape the killer, Tori is led to Granbury after receiving a mysterious phone call about an inheritance. After all, who would think to look for her in the small, quaint Texas town? Instead, Tori's life is about to spin into an existence where nothing is as it seems. The historic house she inherits is steeped in secrets from the past. Secrets that may prove deadly. There is the disinherited step-grandson, and the lawyer and his son. What are they hiding? When a killer strikes again, who can she trust? Tori's newfound fortune may not be a blessing. It could be her death warrant.
Judy Alter
Irene is back in town. And Henny's life is a mess. Irene's "voices" have told her that something is horribly amiss with a person dear to her. She learns that a death notice for Florence Sherman, her sometime friend, has been published in the Sun-Times. Once Irene discovers her friend's body is missing, the diva chef refuses to leave Chicago until she solves the mysterious disappearance. But, with Irene in Chicago, Henny's successful "From My Mother's Kitchen" TV cooking show and her precious time with Patrick, husband of her dreams, are seriously compromised by Irene's insistence that finding Florence trumps any other concerns. There's also a nice bit of Chicago history, lots of food talk, and an appendix of recipes included.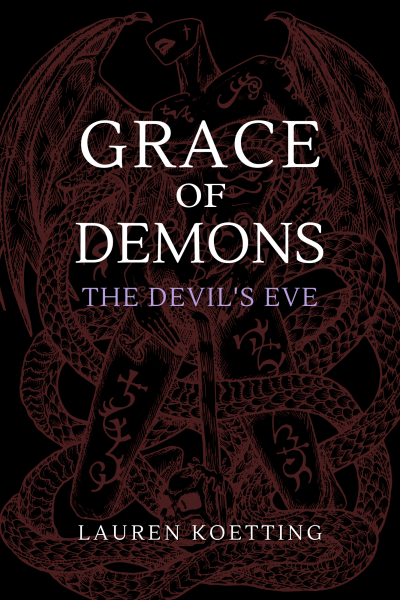 Grace of Demon's: The Devil's Eve
Lauren Koetting
Iris Wakefield is a young woman living in a tired routine, unfulfilled and unmotivated, until an unexpected call from the celebrated billionaire philanthropist, Loomis Drake, presents her with an opportunity to pursue endeavors she once believed fate had made impossible. A greater power, however, has other plans for her, and Iris discovers a dark secret she has carried unknown for a lifetime—she is the incarnate Satan. As she learns more about the spirit within her and the power it holds, she finds she may not be the darkest secret roaming the Earth, and she must decide whether she serves the God she was raised to know or the Devil whose substance she shares.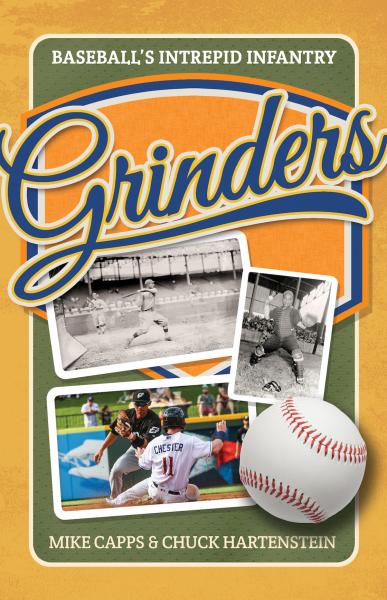 Grinders: Baseball's Intrepid Infantry 
Mike Capps and Chuck Hartenstein
Grinders: Baseball's Intrepid Infantry tells the tales of the game's unheralded foot soldiers who took the hard knocks road, bouncing between the Show and obscurity, never quite achieving their dreams, all for a chance to play the game they love. The back-and-forth roller coaster ride between professional baseball's minor leagues and its nirvana, Major League Baseball, remains perplexingly difficult for a multitude of great players and their families. These Grinders fill every roster at every level, plugging away year after year. Without their grit, determination, and persistence, there would be no stars.
E. Elizabeth Watson
Paleontologist "Heart" Carvalho has vowed to protect her heart. When she's hired to conduct a survey for a mineral rights dispute on ancient land, she never expects to be swept into the arms of a rugged cowboy. Then she learns the cowboy is her new client. Even more complicated, he has kids. Soon Heart longs for something she knows she can't have…a family. Tyler Dixon doesn't have time for attachments. He has two sons to raise, a ranch to operate, and is fighting against an unscrupulous oil company. Sleeping with the free-spirited paleontologist will only jeopardize Tyler's case. So why does he keep crossing the line with her? Heart claims she can remain impartial, but Ty wants the one thing she's won't give away—her heart.
Lorraine Heath
When his father, the Duke of Wolfford, is hanged for an assassination attempt on Queen Victoria, Marcus Stanwick vows to return honor to his family by exposing the others involved in the treasonous plot. His search forces him to turn to a woman he despises for her betrayal—a woman known as the heartless harlot. Harboring secrets, Esme Lancaster doesn't trust Marcus but the handsome devil makes her wonder if she does indeed possess a heart, one he could easily steal. As their hunt for the truth leads them into danger, they can't deny their growing desire for each other. But giving into temptation comes at a cost. Is love worth the risk of losing their one chance for redemption?
Danny Freeman
What happens when two gay boys meet at a fundamentalist church and talk about tits? With the support of Alex's unconventional and affirming parents, Alex and Brandon navigate the challenges of being gay teenagers in Houston in the early 1990s. They face obstacles, setbacks, misunderstandings, and outright homophobia but remain resolutely committed to their unique friendship and budding romance. From beginning to end, The You I See by Danny Freeman is an infectiously funny, relentlessly hopeful, and ultimately life-affirming celebration of friendship and young love in one of its many-hued variations.
Cheryl Eager
A Kiss to Wake Me is a modern-day love story between Jamie and Cara. When the two first lock eyes in the high school cafeteria, "love at first sight" is no longer just a cliché to either of them.
Their romance takes off at record speed but just as quickly crashes into a wall of disbelief when a figurative bomb is dropped into their lives, upending the world as they knew it: Cara is pregnant, even though she believed she was a virgin.
When these unforeseen circumstances threaten the couple's future together, everything comes into question. Is Jamie the father of her baby? Will he still love her and the baby if he's not? How did Cara even get pregnant? How could she possibly cope without him and his family, whom she has grown to love and depend on?
Kianna Alexander
Two very determined women—in love, at odds, and risking a lot on a second chance.
After years away from home, Summer Graves is back in Austin, Texas, to accept a new teaching position. Of all the changes to the old neighborhood, the most dispiriting one is the slated demolition of the high school her grandmother founded. There's no way she can let developers destroy her memories and her family legacy. But the challenge stirs memories of another kind.
Madison McCall
President Kim Nelson awakes to find that he's now a woman and her Chief-of-Staff has been transformed into a man. Whatever is going on is puzzling because everyone around them thinks the two of them are who they are supposed to be. They soon discover that the physicist responsible for the trans dimensional occurrence has changed too and promises to return to her laboratory and find a solution. The sooner the better because Kim is eight months pregnant and not looking forward to delivering a baby. As they wait for a solution, President Nelson and her Chief-of-Staff return to work but, in their off-hours, spend time together. As time passes, she feels stirrings that she never imagined and discovers a side of herself that she never knew existed.
Elmer Kelton's The Unlikely Lawman: A Hewey Calloway Adventure
Steve Kelton
Two very determined women—in love, at odds, and risking a lot on a second chance.
After years away from home, Summer Graves is back in Austin, Texas, to accept a new teaching position. Of all the changes to the old neighborhood, the most dispiriting one is the slated demolition of the high school her grandmother founded. There's no way she can let developers destroy her memories and her family legacy. But the challenge stirs memories of another kind.
Maida Malby, A. M. Roark, and Everleigh Allen (others)
Flirting always gets me into trouble. Flaming hot trouble …. From Samhain to Up Helly Aa, these sizzling stories by award-winning and bestselling authors will whisk you away to celebrations around the globe. Featuring spectacular locations, diverse characters, and rich storytelling, you're sure to find something to love. Come join the fun as we eat, drink, and live happily ever after.
Jorge Enrique Lage (Author), Lourdes Molina (Translator)
A novel-in-stories set in mid-twenty-first century dystopian Havana, Freeway narrates the adventure of two misfits wandering the construction site of a colossal freeway-to-be — a mysterious feat of engineering that slices through Havana, designed to connect the US and Cuba. The two embark on a futile journey, overlaid with the elusive filming of a documentary about the freeway construction. Both film quality and interior monologues drift aimlessly, haunted by Cuban history and US pop culture.
Alex Tembladour
After her parents' death when she's four, Raqi is sent to her uncle Dodge in California. Resembling her Mexican father, Raqi faces hostility from Dodge and his all-white, one-percenter motorcycle club, the Lawless. Her childhood isn't easy, and when she can, she leaves the violence and bigotry behind. Years later, Raqi is a successful lawyer in Los Angeles when Billy, the Lawless leader, calls. Dodge is dead, and he wants her to go on a cross-country ride to commemorate her uncle in exchange for her Mexican grandfather's address. Learning for the first time that she has other family, Raqi agrees. Alternating between Raqi's childhood and 1990, Half Outlaw is a magical realism story of a Mixed woman's quest to find a better future while wrestling with a tumultuous past.
Maybelle and Stella Visit the Oldest Town in Texas
Kimberly Verhines
The mischievous pug sisters, in Kimberly Verhines's Stella and Maybelle Explore the Oldest Town in Texas, take a fascinating romp around the historic sites of Nacogdoches and meet interesting people along the way.  The girls, Stella and Maybelle, lead their owner Dr. Buggles up and down the brick streets and celebrate blueberries and bluegrass music, joining in the festivities while banjoes and harmonicas take us back to olden days.  Stella and Maybelle discover that this town was home to the Caddos, the French, the Spanish, and early settlers involved in the revolution of the Texas Republic.  They explore what used to be the opera house where the Marx Brothers performed, and they find themselves on the steps of the Old University and the at the Stone Fort.  Davy Crocket and other heroes of the Alamo made their way through Nacogdoches, and Stella and Maybelle pretend that they're at the Sterne-Hoya House just before the men make their fateful trip.  And they spend a spooky night in a house that just might be haunted—because, as stories go, Nacogdoches is one of the most haunted towns in Texas.  Then, next day, Stella and Maybelle play hide and seek from Dr. Buggles among the azaleas in Nacogdoches's beautiful gardens.  Who do you think they might find there?
translated by Jenny Bhatt
When Dhumketu's first collection of short stories, Tankha, came out in 1926, it revolutionized the genre in India. Characterized by a fine sensitivity, deep humanism, perceptive observation, and an intimate knowledge of both rural and urban life, his fiction has provided entertainment and edification to generations of Gujarati readers and speakers.
The Shehnai Virtuoso brings together the first substantial collection of Dhumketu's work to be available in English. Beautifully translated for a wide new audience by Jenny Bhatt, these much-loved stories — like the finest literature — remain remarkable and relevant even today.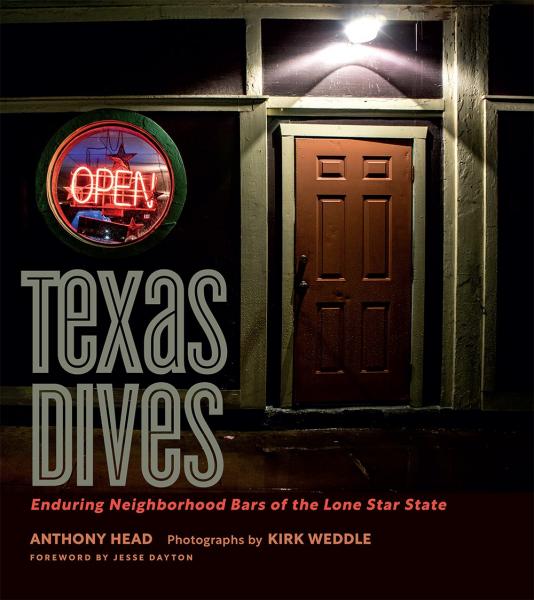 Texas Dives: Enduring Neighborhood Bars of the Lone Star State
Anthony Head
While sometimes mischaracterized as the last respite of alcoholism, despair, and questionable motives, Texas dive bars are a reminder that life is not limited to the pressures and profits of the 9-to-5 world. A true dive earns its status through age and patron loyalty, so while dives are outposts from much of society, they're typically stable businesses and often active in their neighborhoods. Dives are also gathering places, where the members, lubricated by affordable beer and long pours of whisky, solve the world's problems on a regular basis.
BUT WAIT, THERE'S MORE!
There are so many Texas-connected books publishing this month that we couldn't feature all of them. The following books also publish in July:
Books for Young Readers
Apple Black by Odunze Oguguo, Saturday AM
Thirst by Varsha Bajaj
Romance
Can't Be That Other Woman by Ambria Davis
Cody by Lori Wilde
The Cowboy's Sweet Redemption by Kacy Cross
Critical Alliance by Elizabeth Goddard
Her Texas Hero by Marie Ferrarella
Hot Texas Trouble by Eve Gaddy 
The Itch of Murder by Christa Nardi
Life in the Limelight by DeDe Ramey
Long, Tall Texans: Rey/Stuart by Diana Palmer
Maverick Justice by Dolores Fossen
Mission Honeymoon by Barb Han
Mr. Maybe Right for Her by Jo Grafford
Off the Chain by Janice Thompson
Ohana Sunrise by Kellie Coates Gilbert
Rivalry at Play by Nadine Gonzalez
Texas Baby Surprise by Roz Denny Fox, Marie Ferrarella
Texas Buried Secrets by Virginia Vaughan
Trial by Fire by M.E Carter
Unexpected Cowboy by Debra Clopton
The Warmth of Sunshine by Kelly Irvin
Other Fiction
The Bodyguard  by Katherine Center
The Burning Season by Alison Wisdo
Candy-Coated Conspiracy by Kaz Delaney
Coached Red-Handed by Victoria Laurie
Divine Justice by JoAnna Grace
Hunting the Traveler's Tragedy by Cate Lawely
Eclipse of the Moon by Jessie Mihalik 
Happy 4th of July Murder by Rachel Woods 
The Hidden One by Linda Castillo 
In Her Boots by KJ Dell'Antonia
Mail Order Bride by Britney King
The Moment We Met by Camille Baker
Pool Man by Dan McDowell
Sugar & Salt  by Susan Wiggs
You Won't Know How...Or When by James R Callan
Nonfiction
108 Stitches : A Girl Grows Up With Baseball by Addie Beth Denton
Addiction Recovery at Texas Tech University : Where It All Began by Carl Andersen
Emmett J. Scott, Power Broker of the Tuskegee Machine by Maceo C. Dailey Jr.
Joyful Singing : A Story of Lutheran Sacred Music in Texas by Benjamin A. Kolodziej
King Fisher : The Short Life and Elusive Legend of a Texas Desperado by Chuck Parsons, Thomas C Bicknell
The Light We Give by Simran Jeet Singh
More Than Running Cattle by M. Scott Sosebee
My Boy Will Die of Sorrow by Efren C. Olivares
Preston Morgan Bolton, Texas Architect and Civic Leader by Lillian C. Woo
Secret of the Wild, Wild West by Daniel Duke
Self Help Slut: Starting with a Clean Slate by Katharine Branham
The Strength of a Thousand Sons by Melvin E. Edwards
Talk Talk, Interviews with Writers by Allan Vorda
Two Confederate Officers Remember Gettysburg by Gregory A. Coco (Edited by)
Victory through Influence : Origins of Psychological Operations in the US Army by Jared M. Tracy
You Will Never Be One of Us : A Teacher, a Texas Town, and the Rural Roots of Radical Conservatism by Timothy Paul Bowman
Poetry
Bloomer by Jessica Hincapie
The Carcass Undressed by Linda Eguiluz
The Essential Walt McDonald by Walt McDonald