A boot maker and tooth takers, old towns and modern homes, and plenty of Lone Star-centric tales and truths
It's still summer in Texas, but July brings some very important holidays: Independence Day, Christmas in July, and our favorite, Sweat-Through-at-Least-Three-Shirts-a-Day Day. If those don't inspire you, perhaps the selection of forthcoming titles with a Texas connection will. We have a boot maker and tooth takers; old towns and modern homes; 265-mile races and 254 photos; Dead Gods and Deadly Business; and plenty of Lone Star-centric tales and truths to help you beat the heat. Happy reading!
Anita Dickason
A Multi-Billion Dollar Texas Lure!
Following a tactical raid at an Oklahoma farm, a phone call sends U.S. Deputy Marshal Piper McKay rushing back to the East Texas cattle ranch where she grew up. Her grandmother, Jennie Layton, is near death from a crushed skull.
Not convinced it was accidental, Piper's investigation thrusts her into the middle of a high-stakes, high-risk shell game. She becomes the target.
The case takes a bizarre turn when Piper unknowingly crosses paths with a Special Ranger. If he can't derail her investigation, it could cost him his life.
With millions of dollars on the line, nothing will stop a ring of cold-blooded killers, including the murders of a U.S. Marshal and a Special Ranger.
 Larry Enmon
The president is coming to Dallas, and history is set to repeat itself. Michael Roberts is stewing at being passed over for a promotion—again. He has dedicated his adult life to the Secret Service, but he can't get around the invisible barrier that keeps him from advancing the ranks. To pour salt on his wounds, he has been assigned to interview an informant about a possible threat to the president: A six-year-old child who claims she touched some beads and had a vision of a man intending to harm the president. The message is clear—they don't trust him to do the real work. On the other side of the world, a plan that was put in motion twenty years ago is coming to a dramatic conclusion. Unlike attacks launched out of allegiance to a government or god, this one burns with decades of personal hurt. The United States will finally pay. Fans of Vince Flynn and Lee Child will devour this high-octane political thriller from the man who has been on the inside, former Secret Service agent Larry Enmon.
Verena Mahlow
An island in the Mediterranean: a traveler's dream destination, and a nightmare for those involved in a deep-rooted crime. Philine, interpreter, single mother, and bankrupt, is forced to sell her one asset, her beloved cottage on Ibiza, when she runs into even more problems: her best friend has disappeared, a fire breaks out-and, on top of all, she is confronted with Adam, a man she, for good reason, never wanted to see again. He'd flown in from Texas to bury his sister, who supposedly committed suicide on the island, though he suspects she was murdered. When a connection between her death, Phil's disappeared friend, and more fatalities are revealed, the two ex-lovers reluctantly collaborate.
Amber Royer
Felicity Koerber's bean to bar chocolate shop on Galveston's historic Strand is bringing in plenty of customers - in part due to the notoriety of the recent murder of one of her assistants, which she managed to solve. Things seem to be taking a turn for the better. Only, Felicity finds ANOTHER body right outside her shop - making it two murders at Greetings and Felicitations in as many months. That night, Mateo, her new assistant, disappears, leaving Felicity to take care of his pet octopus. How will Felicity find out what happened to Mateo, unmask a killer, and throw an engagement party all at the same time?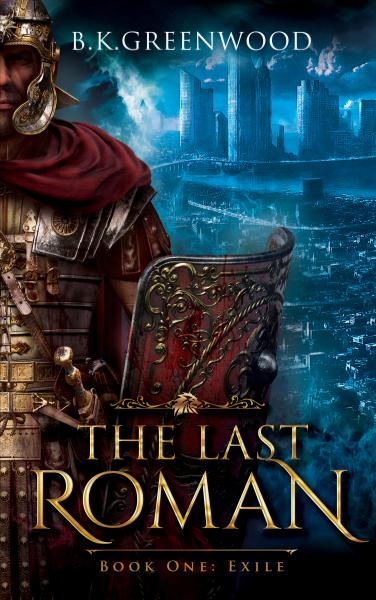 B.K. Greenwood
Gaul, 37 AD… Seasoned imperial officer Marcus Sempronius Gracchus leads the 9th Roman Legion into bloody battle against a fierce barbarian rival. It's a battle he won't survive.
When he awakens three days later, clawing his way from a hastily dug grave, Marcus realizes he cannot be killed—but that won't stop him from dying time and again over the next 2,000 years. Burdened with a debt he cannot pay, is he cursed to walk this world without end?
But others like Marcus plan to bring the world crashing to its knees. Can he prevent the inevitable and find redemption?
The Last Roman is an action-packed historical fantasy and technothriller that will have fans of Highlander and Jason Bourne on the edge of their seats.
Teddy Jones
In this third novel in the Jackson's Pond, Texas series, fifty-five year-old Melanie Jackson Banks encounters racism, intolerance, and violence both in her family's distant past and in current day Jackson's Pond. She leads family and community efforts to create reconciliation for past wrongs and also to demonstrate strength and defiance in the face of vandalism, cross-burning, domestic violence, threats to Jackson Ranch's operation, and kidnapping. In the midst of this stormy period, she finds allies in her mother's long-time companion, Robert Stanley; her mother, Willa Jackson; her daughter Claire Havlicek; and many others.
The Yes Dare: A Pies Books & Jesus Book Club Novel
Kathleen Y'Barbo
Sometimes saying yes to the last thing you want can mean saying yes to exactly what you need.
Ryan "The Rocket" Sutton's winning streak is legendary makes him the undisputed best quarterback in the NFL. However, thanks to one dumb mistake, he's a failure as a husband to Coco, the only woman he's ever loved. When a judge's mistake in divorce paperwork means Coco is still his wife, Ryan makes up his mind to fix what he ruined. Ryan's game plan doesn't count on an internationally famous movie director's camera crew following him as he competes for Coco's love. From a Hollywood movie to the local spring event formerly known as the Cow Chip Toss Festival and a country crooner with a crush on Coco, will Ryan dodge the obstacles to win back the only woman he ever loved?
Denise Ditto
Every year, to honor all of the children in the world who have lost baby teeth, the citizens of Brushelot organize a Tooth Fairy Day Celebration with a festival that includes carnival rides and a talent show competition. As the Tooth Collector fairies on Batina's cheer team prepare to audition for the show they make an amazing discovery. A small creature, unlike anything they have ever seen, is spotted outside Batina's hut. Will this discovery impact the day? Tooth Fairy Day Celebration is the third book in the Tooth Collector Fairy series. The lessons learned in this story are responsibility , compromise and teamwork.
Cristian Cuevas
Based out of El Paso, Texas, this is a true story. All names have been changed to protect the identity of those involved. A Fool Believes paints a stark and vivid picture of the life and anguish of a high-functioning addict and his inevitable collapse. On the surface, John is living the dream as a successful family man and the top car-salesman in Texas. But just beneath the surface is a rock-star lifestyle—sports cars, money, gambling, and drugs. Lots of drugs. As John's sales tactics slide from unethical to criminal, and the thugs he's in debt to and military clients he's screwed over come knocking, the highs naturally take John to new lows. Through all the turmoil, manipulation, and lies, an eclectic cast of characters surrounds John. They are his friends, colleagues; his cohorts, loved ones, and victims. They both dissuade and enable him as his toxicity threatens to take everyone down with him. A Fool Believes will take you on speeding car ride, on a journey so raw, so fresh, it will stay in your system long after. Whether you've had a toe or neck in these waters, or a view from the rocky shore, this tale will resonate. For, this is a story of losing it all to gain back the self you never knew you lost.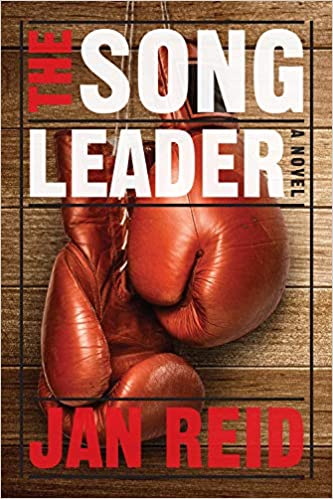 Jan Reid
Haid Shelton is his small-town church's song leader as a teen and dreams of becoming a rock singer. His enduring gifts are in his tenor voice and success as a Golden Gloves boxer. Hoping to evade Vietnam, Haid joins the Marine reserves, gets into serious trouble, and is sentenced to four years in the brig. There he's recruited as the sparring partner of future heavyweight champion Ken Norton. Haid's knockout by his new friend Kenny gets him routed to the war as an infantry grunt in 1968. Back home, bitter, with a disabled hand and a Purple Heart, he's surprised and signed to a recording contract by the rock star Leon Russell. He rejoins his friendship with Norton on the eve of Kenny's famous upset of Muhammad Ali, who's an important character along with George Foreman, Joe Frazier, and Mike Weaver. Later their lives are brought together by a horrendous accident and by Kenny's guardian angel Virginie Nalula, a child refugee from eastern Congo. The tale embraces themes of race relations, friendship, and the American culture of violence.
Connilyn Cossette
Lukio has spent the past decade as a famous Philistine fighter, achieving every material goal with the help of his ruthless cousin. He's also spent the time burying painful memories of betrayal that he associates with the Levite family that guards the Ark of the Covenant and once adopted him. Now, just as the champion of Ashdod is set to claim the biggest prize of all--the daughter of the king--his past collides with his present.
After a heartbreaking end to her friendship with Lukio, Shoshana thought she'd never again see the boy with the dual-colored eyes and the troubled soul. But when she is captured in a Philistine raid and enslaved in Ashdod, she is surprised to recognize the brutal fighter known as Demon Eyes.
When their renewed connection threatens to expose Shoshana's dangerous secrets, Lukio must decide how far he'll go to face his past and keep her protected.
Growing Up in the Lone Star State: Notable Texans Remember Their Childhoods
Gaylon Finklea Hecker and Marianne Odom
A fascinating collection of oral history interviews details Texas in the early twentieth century and how life in the Lone Star State helped the interviewees achieve success.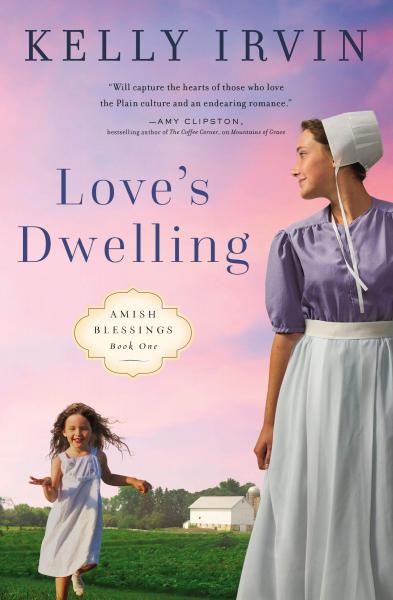 Kelly Irvin
God always had a plan. But how could falling in love with an Englischer be God's plan for one young Amish woman?
Young Cassie Weaver only wants what is expected of an Amish woman: a good Amish husband and a large family. But she's happy as Job and Dinah Keim's housekeeper, helping Dinah, who is losing her sight due to diabetes. For two decades the Keims have prayed for the salvation of their two children who left the community in a cloud of shame and mystery.
Texas Whiskey: A Rich History of Distilling Whiskey in the Lone Star State
Nico Martini, John Whalen
Texas history runs deep, and the history of whiskey in the state is no exception. But the Texas whiskey scene, which emphasizes local corn and barrels made from trees grown in the state, has grown exponentially in the last 10 years, as this collection of over 100 varied distillers makes clear. Locals and tourists alike will discover new expressions that are sure to satisfy tastes as varied as Texas is large. Texas Whiskey, through distillery profiles, interviews with experts, and original photography, tells the story of how whiskey from the Lone Star State is unlike whiskey being made anywhere else on the planet.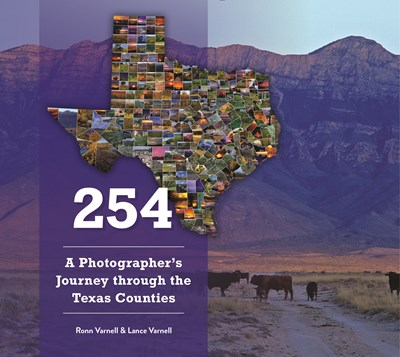 254: A Photographer's Journey through the Texas Counties
Ronn Varnell & Lance Varnell
The 254 landscape photos in this book, along with the accompanying facts about them, illustrate all of the counties of Texas. Each county includes a map of its location and iconic photography of that county's notable landscape and natural setting. The photographer, Lance Varnell, has the heart of an environmentalist and had the eye of a photographer. The word "had" is used here because following the 15-year adventure of collecting these photographs, Lance contracted a rare disease that left him blind. His father, Ronn Varnell, led his son into a love of photography and was so impressed with the collection that he encouraged Lance to put together this book. 254 illustrates Lance's love for nature and a rare talent to capture the varied landscape of Texas.
The Lady Makes Boots: Enid Justin and the Nocona Boot Company
Carol A. Lipscomb
In the summer of 1925, Enid Justin--daughter of H. J. Justin, founder of legendary Justin Boots--announced to her family that she was going to start her own boot company in her hometown of Nocona, Texas. The announcement shocked her family, who prophesied failure and begged her to reconsider, but thirty-one-year-old Enid's mind was made up. What followed would be a multi-decade saga of tenacity, endurance, dedication, and entrepreneurial success.
This is the first biography of Enid Justin, lady bootmaker and the visionary who founded the Nocona Boot Company. Utilizing archival material, hundreds of newspaper articles from across the U. S. and beyond, and many personal interviews with Justin family members and boot company employees, The Lady Makes Boots tells the complete story of this multi-faceted woman and the growth of her small-town business to a multi-million-dollar corporation. Remembered fondly as the hard-working "Miss Enid," Justin led the Nocona Boot Company through a seventy-four year history that included the Great Depression, World War II, and countless other challenges. Enid Justin was a true Texas pioneer: this is her story, stitched and bound.
Holly Green
In the Same Boat is the hugely entertaining blend of romance and thrilling adventure that you never knew you needed.
It's the eve of the Texas River Odyssey, and Sadie Scofield is finally ready for the 265-mile canoe race. It's three days of grueling, nonstop paddling, where every turn of the river reveals new challenges — downed trees, poisonous snakes, alligators — but the dangers are all worth it. Reaching the finish line is the only way for Sadie to redeem herself for last year, when one small mistake spiraled into disaster.
Sadie has spent a year training, and she's ready for anything… except for her brother ditching her at the last minute for a better team.
She has no choice but to team up with Cully, her former best friend turned worst enemy. Everything about him irritates her, from his stupid handsome face to the way he holds his paddle. But as the miles pass, the pain builds, and family secrets come to light, Sadie realizes she'll have to work with Cully instead of against him. Last year's race was a catastrophe, but this year's race just might change her life in ways she never imagined.
With an unforgettable heroine and an immersive setting, Holly Green's captivating debut promises heart-stopping action and a swoony romance that will leave you cheering.
Mathilde Walter Clark
When Mathilde's stepfather dies in Denmark, she is plagued by worries about the potential death of her American father on the other side of the Atlantic. In a desire to catalog her love for, and memories with, her father, Mathilde travels to America and writes a novel about their relationship that she has always known she should write.
Lone Star is about distances: the miles between a father and daughter; the detachment between Mathilde's Danish upbringing and her American family; the separation of language; and the passage of time between Mathilde's adulthood and the summers she spent as a child in St. Louis. These irrevocable gaps swirl as Mathilde voyages to her father's household in Texas to explore a relationship that still has time to grow. At once a travelogue and family novel, Lone Star occupies the often-mythologized landscape of Texas to share a story of being alive and claiming the right to feel at home, even across the ocean.
Ralph Compton Seven Roads to Revenge
Carlton Stowers and Ralph Compton
In this compelling new installment of bestselling author Ralph Compton's Sundown Riders series, a man seeks revenge for the death of his wife and sons while caring for his traumatized daughter.
Carl Novak returned to the Texas Hill Country after fighting in the Civil War, but unlike most of his neighbors, Carl didn't fight for the Confederacy. He was a Union soldier.
Carl tries to resume his life as a farmer with his wife and three children. One day, when returning from an overnight trip to buy a calf, he finds his home burned to the ground and, even worse, his wife and sons murdered. His young daughter escaped the slaughter by hiding in the fields. She is so traumatized that she refuses to speak.
Carl has one clue: a group of strangers has just left town. One man had a tattoo of a scorpion on his hand and one man was missing two fingers. Carl is determined to track them and exact his revenge.
MayBelle and Stella Visit the Oldest Town in Texas
Kimberly Verhines
The mischievous pug sisters, in Kimberly Verhines's Stella and Maybelle Explore the Oldest Town in Texas, take a fascinating romp around the historic sites of Nacogdoches and meet interesting people along the way.  The girls, Stella and Maybelle, lead their owner Dr. Buggles up and down the brick streets and celebrate blueberries and bluegrass music, joining in the festivities while banjoes and harmonicas take us back to olden days.  Stella and Maybelle discover that this town was home to the Caddos, the French, the Spanish, and early settlers involved in the revolution of the Texas Republic.  They explore what used to be the opera house where the Marx Brothers performed, and they find themselves on the steps of the Old University and the at the Stone Fort.  Davy Crocket and other heroes of the Alamo made their way through Nacogdoches, and Stella and Maybelle pretend that they're at the Sterne-Hoya House just before the men make their fateful trip.  And they spend a spooky night in a house that just might be haunted—because, as stories go, Nacogdoches is one of the most haunted towns in Texas.  Then, next day, Stella and Maybelle play hide and seek from Dr. Buggles among the azaleas in Nacogdoches's beautiful gardens.  Who do you think they might find there?
***
BUT WAIT, THERE'S MORE!
There are so many Texas books publishing in July that we couldn't feature all of them. The following books also publish in July:
Biography and Memoir
A Father's Promise and A Baby for the Rancher by Mindy Obenhaus, Margaret Daley
Cowboys and Indian: A Doctor's First Year in Texas by Sandip V. Mathur
Flight Surgeon: A War Diary, 1941-1945 by Thurman Shuller, Vernon L. Williams 
From Behind the Screen: How a Brash Young Man from Jim Crow New Orleans Became a Civil Rights Leader in Texas by Curtis M. Graves
Quitter: A Memoir of Drinking, Relapse, and Recovery by Erica C. Barnett
The Tiny Bee That Hovers at the Center of the World by David Searcy
Children's
Cow Boyhood: The Adventures of Wilder Good #7 by S.J. Dahlstrom
Criticism and Culture
Below the Stars: How the Labor of Working Actors and Extras Shapes Media Production by Kate Fortmueller
Borderland Mujeres by Julieta Corpus, Katherine Hoerth, Corinne McCormack-Whittemore
Dreaming with the Ancestors: Black Seminole Women in Texas and Mexico by Shirley Boteler Mock
Egypt's Football Revolution: Emotion, Masculinity, and Uneasy Politics by Carl Rommel
Hollywood Shutdown: Production, Distribution, and Exhibition in the Time of COVID by Kate Fortmueller
Monsters and Monarchs: Serial Killers in Classical Myth and History by Debbie Felton
Razabilly: Transforming Sights, Sounds, and History in the Los Angeles Latina/o Rockabilly Scene by Nicholas F. Centino
Sand, Water, Salt: Managing the Elements in Literature of the American West, 1880–1925 by Jada Ach
Surviving Mexico: Resistance and Resilience among Journalists in the Twenty-first Century by Celeste González de Bustamante, Jeannine E. Relly
Design
Spectacular Modern Homes of Texas: A Stunning Collection of Fine Residential Design by Jolie Carpenter Berry
Fiction
An Ambush of Widows by Jeff Abbott
Fatal Family Ties: An Ancestry Detective Mystery by S. C. Perkins 
The Moonshine Shack Murders by Diane Kelly
Red Tide at Heron Bay by Gerri Hill
History
Beaumont's Civil Air Patrol in World War II by Penny L. Clark
The Birth of a Texas Ghost Town: Thurber 1886–1933 by Mary Jane Gentry, T. Lindsay Baker
Born to Serve: A History of Texas Southern University by Merline Pitre
Convict Cowboys: The Untold History of the Texas Prison Rodeo by Mitchel P. Roth
Czech Songs in Texas by Frances Barton, John K. Novak
EL PASO: A Punk Story by Benjamin Villegas
The Frontier Centennial: Fort Worth and the New West by Jacob W. Olmstead
Politics of Patronage, The: Lawyers, Philanthropy, and the Mexican American Legal Defense and Educational Fund by Benjamin Márquez
Texas True Crime Miscellany by Clay Coppedge
The Union League and Biracial Politics in Reconstruction Texas by Carl H. Moneyhon
The Vanished Texas Coast: Lost Port Towns, Mysterious Shipwrecks and Other True Tales by Mark Lardas
Poetry
Her Read: A Graphic Poem by Jennifer Sperry Steinorth
Pop Science
It's Elemental by Dr. Kate Biberdorf
Romance       
The Duke Goes Down by Sophie Jordan
The Rancher Risks It All by Debra Holt
Secrets in the Sand: An Emotional Southern Second Chance Romance by Carolyn Brown
Their Texas Triplets (Lockharts Lost & Found Book 4) by Cathy Gillen Thacker 
Self Help
The Hormone Balance Bible by Shawn Tassone      
Short Stories
 O. Henry: 101 Stories by O. Henry, Ben Yagoda    
Look for your August Texas Books Preview on Sunday, August 1!