Begin your new year with new Lone Star Lit
According to the weather forecast, large swathes of Texas are preparing to ring in the new year with snow and ice. Sounds like a good time to cozy up to some new Lone Star Lit! Texas books publishing in January include new books by beloved Texas authors Tim Tingle and Reavis Wortham; Druids and the Southern Church of Christ; new takes on Jane Austen and Pinocchio; Ilonian magic, Arabian magic, and Borderlands magic; ambassadors, barbarians, sexy cowboys, and wise horses.
We wish all y'all Texas writers and readers the very best of new years with the very best of Lone Star Lit. ¡Salud!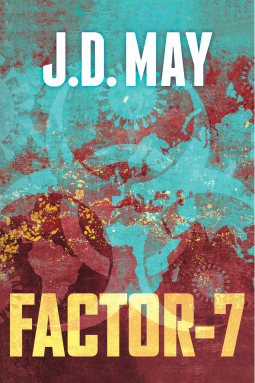 J. D. May 
Dr. Sam Hawkins's mentor, Dr. Roberts, has died a horrific death. A string of obvious cover-ups ensue that confuse and alarm Dr. Hawkins. He reluctantly partners with Dr. Rainee Arienzo, an Italian infectious disease specialist, and together they uncover the terrifying truth about Factor-7. A clandestine plot for using the virus is about to be unleashed by a secret society, who currently have possession of the pathogen.
As Sam and Rainee work desperately to shut down the plan, they are forced further into a world of murder, power, intrigue, and corruption. The truth is as dangerous as the group and weapon that they seek. They must play with one of two devils or be burned by both.
B. J. Mayo
The seemingly never-ending Cabinda War (1975—) has left multitudes dead in its wake and thousands of children homeless and orphaned. Jackaleena N'denga, a young Angolan girl, has become the sole survivor of a brutal village massacre. Jackaleena's resilience leads her to an orphanage on the west coast of Africa, where she stows away on a mercy ship preparing to return to America. Her journey takes her across the ocean, into the arms of New York City's customs officials, and finally into placement in a temporary foster home in Texas.
Alfie Carter is a workaholic, small-town detective who is also battling memories of his past. His life is forever changed when he meets a young Angolan girl looking for her higher purpose.
(Kate Daniels World Book 1) 
Ilona Andrews 
A new Ilona Andrews novel set in the bestselling Kate Daniels World! Eight years ago, Julie Lennart left Atlanta. She's back with a new face, a new magic, and a new name—Aurelia Ryder—drawn by the urgent need to protect the family she left behind. An ancient power is stalking her adopted mother, Kate Daniels, and a string of horrifying murders is its opening gambit. 
If Aurelia's identity is discovered, those closest to her will die. The plan: get in, solve the murders, fend off the prophecy, and get out. She expected danger, but she never anticipated that the only man she'd ever loved could threaten everything. Any misstep leads to disaster. But for Aurelia, facing disaster is easy; it's relationships that are hard.
Emily English Medley
The Walters are a good, churchgoing family who stand for holiness, purity, grace, and Christian love. Except when they don't. But it doesn't take long for cracks to appear in the Walters upstanding family facade. Stephanie's mother, Lily, begins telling unsettling stories about having a baby who died, and her story keeps changing. It's clear Lily has a secret—one that righteous Victor Black would kill her for if he knew. 
From the Moon I Watched Her is a coming-of-age tale about the skeletons that lurk under church pews and the little girl who goes looking for and finds them. Amid the dark and quirky terrain of camp revivals, burning crosses, and public shunnings, one child from the Southern Churches of Christ cries out.
Gardner Landry
Merlin McNaughton stands out from his fellow Houstonians in his physical proportions and odd preoccupations. Oblivious to these idiosyncrasies, and the depths of his emotional needs, he spends his days devouring worlds of food and his nights absorbing data about Earth's magnetism—including Druidic ley lines. Financial strains upend Merlin's world, so he lands a full-time job at a blimp base.
Night flights over Houston and flights of fancy concerning energy vortices keep Merlin's head in the clouds 24/7. His computer program foretells a negative energy event that may harm the entire city, but when a major malfunction destroys his meticulous plans, Merlin learns that Druidic runes aren't the only things he's been misinterpreting—and what's really important is what he's been overlooking all along.  
Tim Tingle
Name Your Mountain continues the exciting No Name series as the high school team matures and faces new challenges. When the all American Indian high school basketball team in Trust Your Name enters a national-level tournament, the team travels to big cities and has new experiences, but all is not well. 
Choctaw Bobby Byington and his new Creek friend Eddie are torn between struggles on the court and painful episodes back home. With the door of adulthood looming, Coach Robison urges his players to "never hesitate, never give up, in your struggle to reach the top."
A. K. Pittman
Pudge and Prejudice is an homage to Jane Austen's Pride and Prejudice, transported to the fictitious Northfield Texas High School in the year 1984. After moving to Northfield with her family, Elyse Nebbit faces the challenge of finding her place in a new school, one dominated by social status and Friday night football. When Elyse's effortlessly beautiful older sister Jayne starts dating Charlie Bingley, the captain of the school football team, Elyse finds herself curious about Charlie's popular and brooding best friend, Billy Fitz. Elyse's body insecurities eventually complicate her relationship with Billy, leaving Jayne and Elyse's exceedingly blunt friend, Lottie, to step in and help Elyse accept herself for who she is, pant size and all.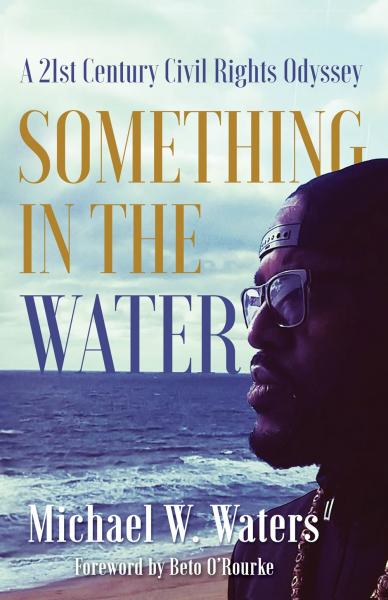 Something in the Water: A 21st Century Civil Rights Odyssey 
Michael W. Waters, Beto O'Rourke (Foreword by)
Join award-winning author, pastor, and civil rights leader Michael W. Waters on an epic journey to the sacred places and spaces he visited as part of a cross-country trek through America's racial history, and the haunting legacy it requires us to face today.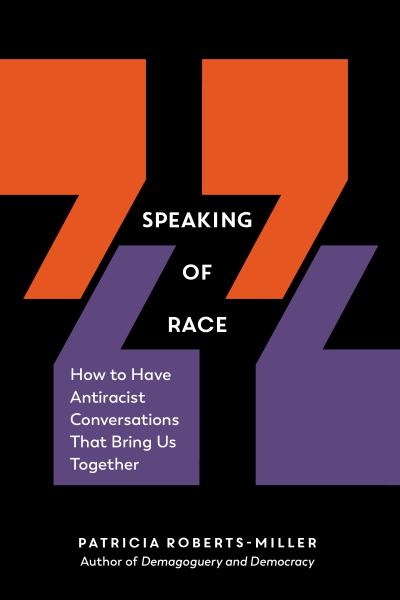 Patricia Roberts-Miller  
It's easy to say that racism is wrong. But it's surprisingly hard to agree on what it is. Does a tired stereotype in your favorite movie make it racist? Does watching it anyway mean you're racist? Even among like-minded friends, such discussions can quickly escalate to hurt feelings all around—and when they do, we lose valuable opportunities to fight racism. 
Patricia Roberts-Miller is a scholar of rhetoric—the art of understanding misunderstandings. In Speaking of Race, she explains why the subject is a "third rail" and how we can do better: We can acknowledge that, in a racist society, racism is not the sole provenance of "bad people." We can focus on the harm it causes rather than the intent of offenders. And, when someone illuminates our own racist blind spots, we can take it not as a criticism, but as a kindness—and an opportunity to learn and to become less racist ourselves.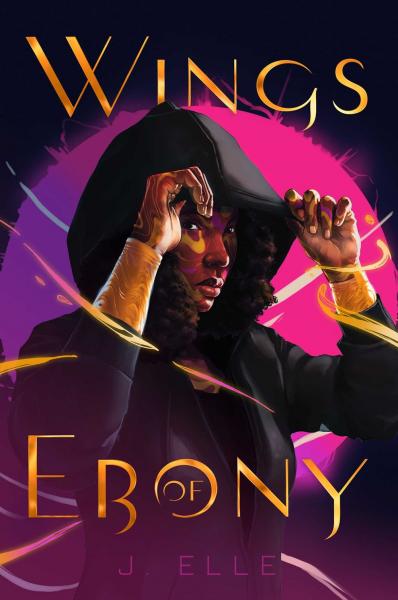 J. Elle
"Make a way out of no way" is just a way of life for Rue. But when her mother is shot dead on her doorstep, life for her and her younger sister changes forever. Rue's taken from her neighborhood by the father she never knew, forced to leave her little sister behind, and whisked away to Ghizon—a hidden island of magic wielders. Rue is the only half-god, half-human there, where leaders protect their magical powers at all costs and thrive on human suffering.
Miserable and desperate to see her sister on the anniversary of their mother's death, Rue breaks Ghizon's sacred Do Not Leave Law and returns to Houston, only to discover that Black kids are being forced into crime and violence. And her sister, Tasha, is in danger of falling sway to the very forces that claimed their mother's life. Worse still, evidence mounts that the evil plaguing East Row is the same one that lurks in Ghizon—an evil that will stop at nothing until it has stolen everything from her and everyone she loves. Rue must embrace her true identity and wield the full magnitude of her ancestors' power to save her neighborhood before the gods burn it to the ground.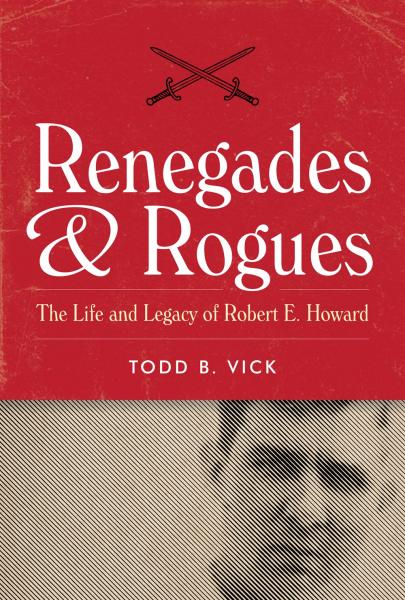 Renegades and Rogues: The Life and Legacy of Robert E. Howard 
Todd B. Vick
You may not know the name Robert E. Howard, but you probably know his work. His most famous creation, Conan the Barbarian, is an icon of popular culture. In hundreds of tales detailing the exploits of Conan, King Kull, and others, Howard helped to invent the sword and sorcery genre. More than a realistic fantasist, he wrote westerns and horror stories as well, and engaged in avid correspondence with H. P. Lovecraft and other pulp writers of his day.
Todd B. Vick delves into newly available archives and probes Howard's relationships, particularly with schoolteacher Novalyne Price, to bring a fresh, objective perspective to Howard's life. Like his many characters, Howard was an enigma and an outsider. He spent his formative years visiting the four corners of Texas, experiences that left a mark on his stories. He was intensely devoted to his mother, whom he nursed in her final days, and whose impending death contributed to his suicide in 1936 when he was just thirty years old. Vick investigates Howard's twelve-year writing career, analyzes the influences that underlay his celebrated characters, and assesses the afterlife of Conan, the figure in whom Howard's fervent imagination achieved its most durable expression.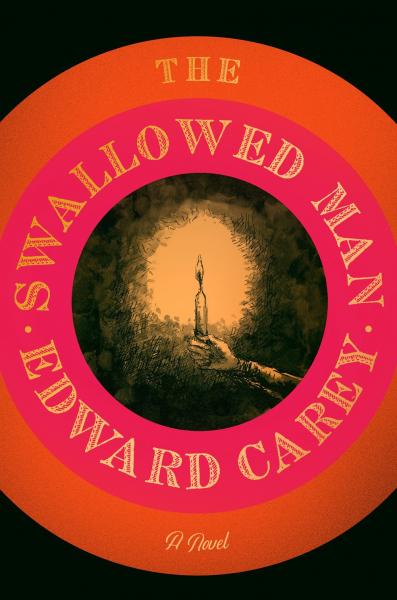 Edward Carey
In the small Tuscan town of Collodi, a lonely woodcarver longs for the companionship of a son. One day, "as if the wood commanded me," Giuseppe—better known as Geppetto—carves for himself a pinewood boy, a marionette he hopes to take on tour worldwide. But when his handsome new creation comes magically to life, the woodcarver screams at him . . . and the boy, Pinocchio, leaps from his arms and escapes into the night. Though he returns the next day, the wily boy torments his father, challenging his authority and making up stories—whereupon his nose, the very nose his father carved, grows before his eyes like an antler. When the boy disappears after one last fight, the father follows a rumor to the coast and out into the sea, where he is swallowed by a great fish—and consumed by guilt, as he hunkers in the creature's belly awaiting the day when he will reconcile with the son he drove away. 
With all the charm, atmosphere, and emotional depth for which Edward Carey is known—and featuring his trademark fantastical illustrations—The Swallowed Man is a parable of parenthood, loss, and letting go.
Hafsah Faizal
The battle on Sharr is over. The dark forest has fallen. Altair may be captive, but Zafira, Nasir, and Kifah are bound for Sultan's Keep, determined to finish the plan he set in motion: restoring the hearts of the Sisters of Old to the minarets of each caliphate, and finally returning magic to all of Arawiya. But they are low on resources and allies alike, and the kingdom teems with fear of the Lion of the Night's return. 
As the zumra plots to overthrow the kingdom's darkest threat, Nasir fights to command the magic in his blood. He must learn to hone his power into a weapon, to wield not only against the Lion but against his father, trapped under the Lion's control. Zafira battles a very different darkness festering in her through her bond with the Jawarat—a darkness that hums with voices, pushing her to the brink of her sanity and to the edge of a chaos she dares not unleash. In spite of the darkness enclosing ever faster, Nasir and Zafira find themselves falling into a love they can't stand to lose…but time is running out to achieve their ends, and if order is to be restored, drastic sacrifices will have to be made.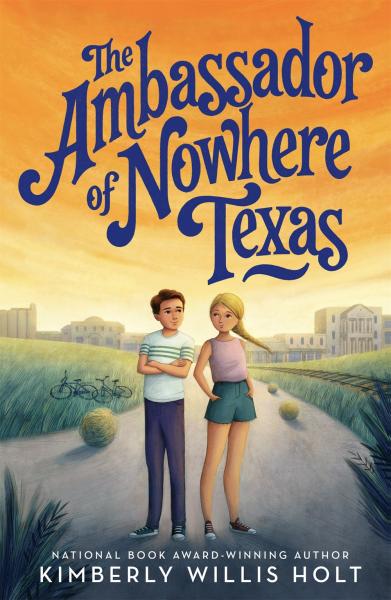 The Ambassador of Nowhere Texas
Kimberly Willis Holt
Decades after the Vietnam War and Toby's life-changing summer with Zachary Beaver, Toby's daughter Rylee is at a crossroads—her best friend Twig has started pushing her away just as Joe, a new kid from New York, settles into their small town of Antler. Rylee befriends Joe and learns that Joe's father was a first responder on 9/11. The two unlikely friends soon embark on a project to find Zachary Beaver and hopefully reconnect him with Rylee's father almost thirty years later. 
This beautiful novel is a tribute to friendships—old and new—and explores the challenges of rebuilding what may seem lost or destroyed.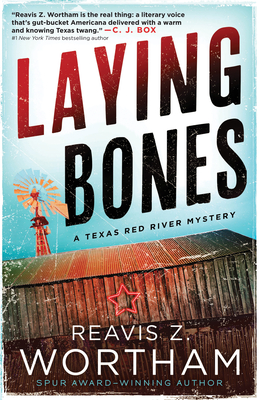 Reavis Wortham
It's January 1969 in the small rural community of Center Springs, Texas. Constable Ned Parker is looking into the seemingly accidental death of his nephew R. B., who was found in his overturned pickup near Sanders Creek bridge. At first it appears that R. B. drowned in the shallow water, but something doesn't add up for Ned, who begins turning over stones in search of what really happened the night R. B. died.
Eventually, the investigation leads Ned back to the Starlite Club, a dangerous honky-tonk recently constructed in a no-man's land on the Lone Star side of the Red River. Although his investigation uncovers suspicious characters, drugs, and gambling, it's the series of murders that eliminated any potential witnesses to what happened to R. B. on that cold January night, that's the most troubling. As he works his way through the cover-up, which leads all the way to the coroner's office, Ned finds himself involved in a high-stakes game of consequences with no good end in sight. Are the good citizens of Center Springs conspiring against Constable Parker in his search for the truth?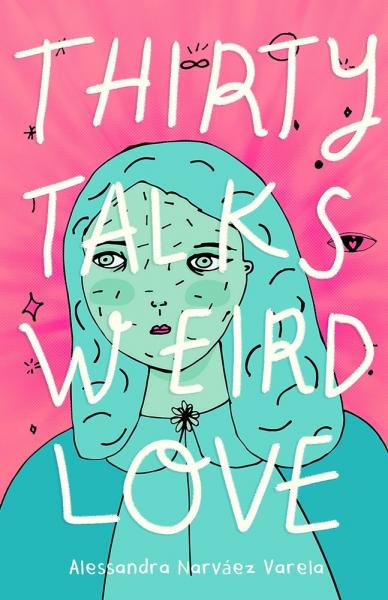 Alessandra Narváez Varela
Out of nowhere, a lady comes up to Anamaría and says she's her, from the future. But Anamaría's thirteen, she knows better than to talk to some weirdo stranger. Girls need to be careful, especially in Ciudad Juárez, Mexico—it's the 90s and fear is overtaking her beloved city as cases of kidnapped girls and women become alarmingly common. This thirty-year-old "future" lady doesn't seem to be dangerous, but she won't stop bothering her, switching between cheesy Hallmark advice about being kind to yourself and some mysterious talk about saving a girl. 
Anamaría definitely doesn't need any saving, she's doing just fine. She works hard at her strict, grade-obsessed middle school—so hard that she hardly gets any sleep; so hard that the stress makes her snap not just at mean girls but even her own (few) friends; so hard that when she does sleep, she dreams about dying—but she just wants to do the best she can so she can grow up to be successful. Maybe Thirty's right, maybe she's not supposed to be so exhausted with her life, but how can she ask for help when her city is mourning the much bigger tragedy of its stolen girls?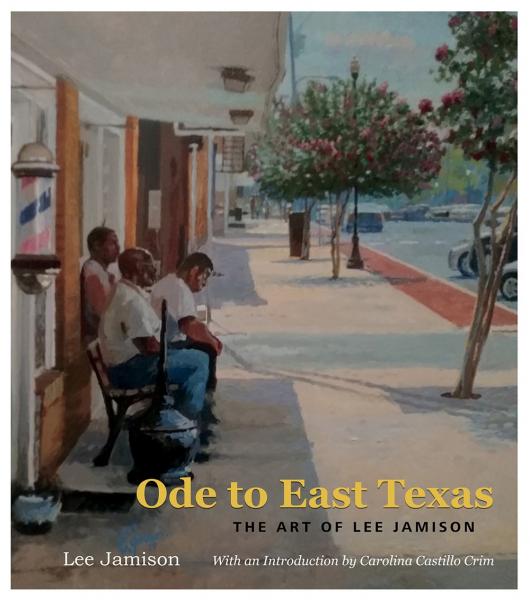 Ode to East Texas: The Art of Lee Jamison 
Lee Jamison, Frances Brannen Vick (Foreword by)
In 2017, Huntsville artist Lee Jamison embarked on a trip with sketchbook in hand, recording his impressions and recollections of East Texas, a region he has called home for about forty-five years. Having built a solid reputation as a respected Texas Regionalist painter, Jamison, with other collectors and observers of the Texas art scene, has become convinced that East Texas, while rich in natural beauty and historic interest, has typically been under-represented as a subject of serious artists. Landscapes and scenes of the Texas Hill Country and the Trans-Pecos abound in collections and galleries across the state, but East Texas, in Jamison's view, has received short shrift.
Seeking to remedy this lack of parity, the artist traveled the winding roads and tree-lined passages of East Texas for well over a year, observing, sketching, and journaling along the way. The result is an astonishing visual record of contemporary East Texas land, lore, and culture as viewed through the eyes of an accomplished painter. These fine works are further enriched by the artist's poignant and insightful literary observations, providing backstories and personal accounts for each image. A thoughtful introduction by historian Carolina Castillo Crimm provides the ideal entry into Jamison's loving treatment of the region's vistas and stories.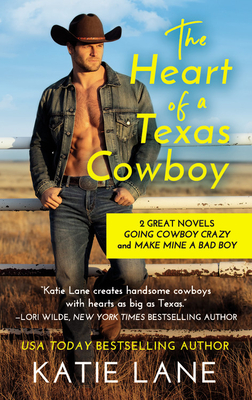 2-in-1 Edition
Katie Lane
Going Cowboy Crazy: Slate Calhoun is in a quandary. The woman in his truck may look like his long-time flame Hope Scroggs, yet the way she feels in his arms is altogether new. By the time he discovers that this equally beautiful woman is her identical twin sister, Faith, he's head over spurs in love with her, and she's got her own designs on Slate. 
Make Mine a Bad Boy: Colt Lomax never gets attached, never looks back. Still, he can't forget the night of passion he once shared with the local sweetheart, Hope Scroggs, a night he wouldn't mind repeating. She tries her darnedest to resist his Texas charm but something unexpected is about to tie their fates together . . . and oh, baby, will it ever!
Asa Gilland
Children from Texas and those who'd like to visit Texas one day will love this bright, cheerful, fact-filled, picture-book celebration of the Lone Star State. With information about the state's animals, plants, regions, food, people, customs, and fun places to visit, this tribute to Texas is the perfect gift for vacationers and residents alike. The warm, bright illustrations highlight the many delights to be found throughout the state, and the easy-yet-informative details ("Texas is BIG! It's the second-largest state in the USA") give just the right amount of information to kids from preschool on up.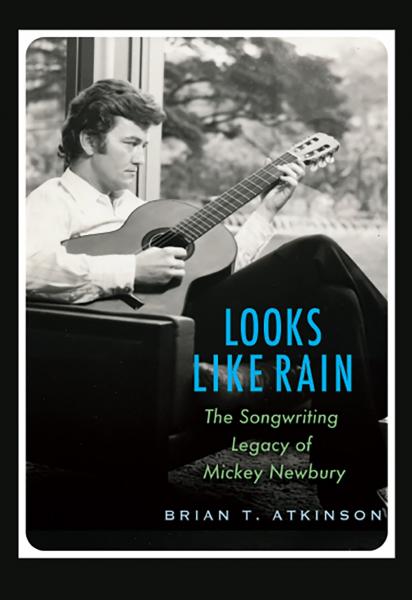 Looks Like Rain: The Songwriting Legacy of Mickey Newbury
Brian T. Atkinson, Larry Gatlin (Foreword by), Don McLean (Foreword by)
Mickey Newbury (1940–2002) grew up in Houston and moved to Nashville in the early 1960s, following his muse. He wrote top hits for many well-known artists, including Don Gibson, Andy Williams, Kenny Rogers, Tom Jones, and others. He is probably best known, however, for being name-checked in the song "Luckenbach, Texas (Back to the Basics of Love)" by Waylon Jennings. Newbury has been cited by Jennings, Kris Kristofferson, Townes Van Zandt, and many other eminent singer-songwriters as a primary influence. In his own independent fashion, Newbury helped to loosen the grip maintained for decades by the Nashville studio system, thus paving the way for later innovators like Willie Nelson, David Allan Coe, and others. He is still the only songwriter to produce hits on four different charts in the same year in 1968: "Just Dropped In (to See What Condition My Condition was In)" on the pop/rock charts, "Sweet Memories" on easy listening, "Time Is a Thief" on the R & B charts, and "Here Comes the Rain, Baby" in country. 
Following the successful pattern established in his previous works on Townes Van Zandt and Ray Wylie Hubbard, veteran music journalist Brian T. Atkinson has interviewed artists such as Kris Kristofferson, Bobby Bare, Ramblin' Jack Elliott, Steve Earle, Rodney Crowell, and many others to learn how Newbury's influence continues to shape the musical and artistic approach of both seasoned and newer performers. Forewords by Larry Gatlin and Don McLean set the stage for a fascinating look back at one of the most revered songwriters and musicians of recent decades.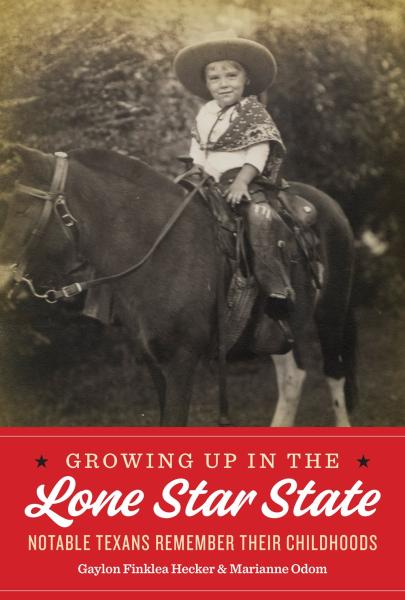 Growing Up in the Lone Star State: Notable Texans Remember Their Childhoods
Gaylon Finklea Hecker, Marianne Odom
Gaylon Finklea Hecker and Marianne Odom began the interviews for this book in 1981 and devoted a professional lifetime to collecting the memories of accomplished Texans to determine what, if anything, about growing up in the Lone Star State prepared them for success. The resulting forty-seven oral-history interviews begin with tales from the early 1900s, when Texas was an agrarian state, and continue through the growth of major cities and the country's race to the moon. Interviewees recalled life in former slave colonies; on gigantic ranches, tiny farms, and sharecropper fields; and in one-horse towns and big-city neighborhoods, with relatable stories as diverse as the state's geography.
The oldest interviewees witnessed women earning the right to vote and weathered the Great Depression. Many remembered two world wars, while others recalled the Texas City explosion of 1947 and the tornado that devastated Waco in 1953. They witnessed the advent of television and the nightly news, which helped many come to terms with the assassination of a president that took place too close to home. Their absorbing reflections are stories of good and bad, hope and despair, poverty and wealth, depression and inspiration, which would have been different if lived anywhere but Texas.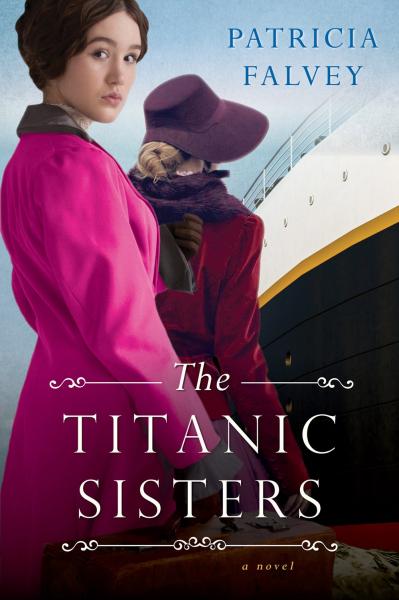 Patricia Falvey
To follow her dreams, she must sacrifice everything. 
Sisters Nora and Delia have been given the chance of a lifetime—to escape their poor Irish farm and travel on the Titanic to a new life in America. Nora is to become a treasured governess for a rich family, while Delia has only a lowly maid's position. But when disaster strikes, and Nora dies, a small misunderstanding leads to Delia taking Nora's place as governess. As Delia grows closer to her charge—and the girl's father—will she be able to reveal the truth to find a chance at happiness? And what will happen when she finds out that Nora is actually alive and coming to take what is rightfully hers?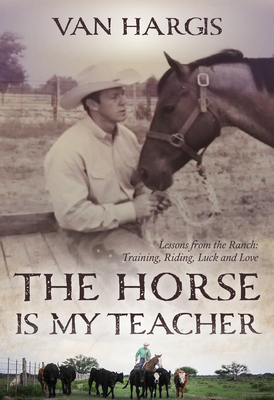 Van Hargis
Van Hargis grew up in the saddle on an East Texas ranch, training his first horse at age twelve and eventually making a living starting cutting-and-reining colts, many of which would leave his hands to become champions. Naturally outgoing (labeled a "talker" by teachers in grade school), Hargis shared stories and lessons from his work with horses early on. Here, in his first book, he reaches out to readers with a collection of down-to-earth, highly relatable tales—experiences that, over the years, have impacted his own horsemanship and life in significant ways. Readers absorb fundamental knowledge of horses, skillfully embedded in genuine anecdotes straight off the ranch.
With easy-to-remember quotes to anchor what readers learn and practical tools that can be used in the arena or on the trail, by Western or English riders, My Horse Is My Teacher imparts the principles of great horsemanship while also inspiring each of us to apply those same principles to further our own personal growth and success.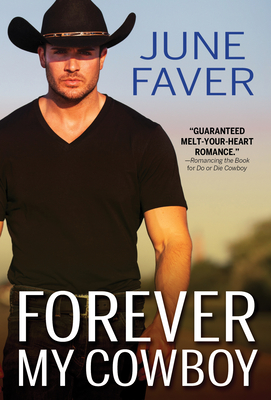 June Faver
Cade Garrett's ordered life is upended when he gets the news that his sister and her husband have been killed in a plane crash. He's ready to step in and take care of their two young children, but he's thrown for a loop when the children's aunt is named guardian in the will and plans to take the children back to her home in Dallas.
Sparks fly when he meets Jennifer LaChance, but Cade and Jenn must band together for the well-being of the children—and to determine who and what is behind the suspicious accident that took the lives of their parents.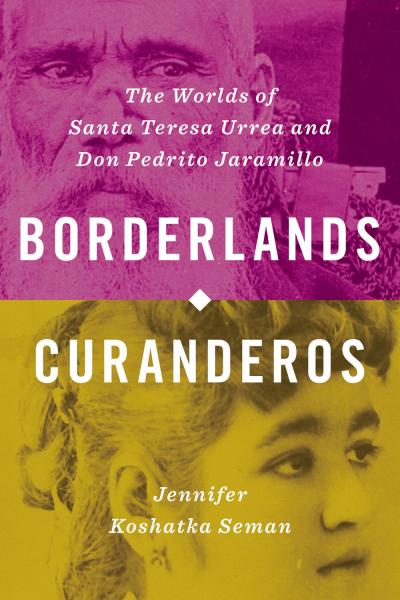 Borderlands Curanderos: The Worlds of Santa Teresa Urrea and Don Pedrito Jaramillo 
Jennifer Koshatka Seman
Santa Teresa Urrea and Don Pedrito Jaramillo were curanderos—faith healers—who, in the late nineteenth and early twentieth centuries, worked outside the realm of "professional medicine," seemingly beyond the reach of the church, state, or certified health practitioners whose profession was still in its infancy. Urrea healed Mexicans, Indigenous people, and Anglos in northwestern Mexico and cities throughout the US Southwest, while Jaramillo conducted his healing practice in the South Texas Rio Grande Valley, healing Tejanos, Mexicans, and Indigenous people there. 
While she healed, Urrea spoke of a Mexico in which one did not have to obey unjust laws or confess one's sins to Catholic priests. Jaramillo restored and fed drought-stricken Tejanos when the state and modern medicine could not meet their needs. Then, in 1890, Urrea was expelled from Mexico. Within a decade, Jaramillo was investigated as a fraud by the American Medical Association and the US Post Office. Jennifer Koshatka Seman takes us inside the intimate worlds of both "living saints," demonstrating how their effective healing—curanderismo—made them part of the larger turn-of-the-century worlds they lived in as they attracted thousands of followers, validated folk practices, and contributed to a modernizing world along the US-Mexico border. Borderlands Curanderos argues that it is not only state and professional institutions that build and maintain communities, nations, and national identities but also those less obviously powerful.
***
 BUT WAIT, THERE'S MORE!
 There are so many Texas books publishing in January that we couldn't feature all of them. The following books also publish in January:
Children's
Seaside Stroll by Charles Trevino, Maribel LeChuga (Illustrated by)
Kondo & Kezumi Reach Bell Bottom by David Goodner, Andrea Tsurumi (Illustrated by)
Culture & Criticism
Apostles of Change: Latino Radical Politics, Church Occupations, and the Fight to Save the Barrio by Felipe Hinojosa
Homeland: Ethnic Mexican Belonging since 1900 by Aaron E. Sanchez
Faith & Inspiration
The In-Between Place: Where Jesus Changes Your Story by Kat Armstrong
Freedom Starts Today: Overcoming Struggles and Addictions One Day at a Time by John Elmore
History
A Thousand May Fall: Life, Death, and Survival in the Union Army by Brian Matthew Jordan
Let the Lord Sort Them: The Rise and Fall of the Death Penalty by Maurice Chammah
Literary Fiction
Sophomores by Sean Desmond
Middle Grade
The Book of Dares: 100 Ways for Boys to Be Kind, Bold, and Brave by Ted Bunch, Anna Marie Johnson Teague
Motivational
Knock! Knock! Lessons Learned and Stories Shared (a Ride-Along with Sales Superstar Douglas Thompson) by Douglas Thompson
Mystery
The Vanishing at Loxby Manor by Abigail Wilson
The Hiker's Guide to Murder (A Southwest Exposure Mystery Book 2) by Jodi Linton  
Romance
Liberty Bay by Karis Walsh
Song for a Cowboy by Sasha Summers
Her Kind of Cowboy by Dylann Crush
Science Fiction
Infinity's Gateway: A Novel by James S. Parker
Persephone Station by Stina Leicht
Young Adult
Monsters Among Us by Monica Rodden
The Knockout by Sajni Patel
Look for your February Texas Books Preview on Sunday, January 31!