Page-turners for a new year!
Saturday, January 1, 2022
With 2021 DONE, we're looking forward to a new year of new books here at Lone Star Literary Life. Publishing in January are a plethora of new plots, exciting anthologies, riveting romances, childhood explorations, and more. We've turned the page into a new year, so celebrate with us by turning your own pages (of new books). Happy New Year from LSLL!
A Time to Forget in East Berlin
CG Fewston
CIA officer John Lockwood falls in love with the young Nina Rosenberg in East Germany during the summer of 1975. When Nina becomes pregnant, the Stasi use her to manipulate John into assassinating a high-ranking political figure in leadership.
Jacqueline Grandey
To prove her independence, Alexandria Rae defies everything her Christian wealthy Texan mother groomed her to be.
As a starving artist interning for the local music paper, she forgoes her mother's wishes and elects to reside in a grungy loft in the Deep Ellum district of Dallas. Living amongst outcasts, defiant on survival, this Alexandria befriends a sexually confident stripper who introduces her to the adult entertainment world. She runs amuck with a local rock band on the edge of fame named Whip. Through the excitement and sexual adventures this southern belle falls for a handsome record label executive named Gage Heston. He sweeps her off her feet by enticing her to change and inhale his world of money, possessions, and power. Alex quickly becomes entangled in his deceitful, abusive, controlling web.
As friends stray further, Alex alone needs to muster the courage to take back the reins of her own life and plan her escape. While untangling this web, she opens her eyes up to the one man who loved her all along. In Broken Record by Jacqueline Grandey we learn that money, power, and possessions are NOT always the path to happiness. When Alexandria accepts her true authentic self, she realizes she doesn't need to change to fit into someone's idea of who she should be. Instead, she ultimately finds happiness by embracing who she is and surrounding herself with people who love and support everything she aspires to be.
Chapter Members of Sisters in Crime North Dallas, edited by Barb Goffman
This exciting collection of short mystery stories, written by chapter member authors of Sisters in Crime North Dallas, edited by Barb Goffman with an Introduction by Charlaine Harris, is full of intrigue set in Dallas. It's loaded with suspense, surprising twists, mysterious occurrences, even humorous heroes and unsuspected villains that all offer enjoyable reading to delight you!
Madison McCall
While hiking through the woods Brook loses his GPS. As he makes his way out of the forest, he sees two groups of aliens having a firefight with handheld weapons and is hit in the crossfire. Upon waking, the visitors tell him they are sorry, but they accidentally damaged his body and have provided a replacement, a female, which was the only spare they had on hand. Returning home she takes her sister into her confidence, who helps her learn to live as a woman. As time passes, she finds herself attracted to men. After a whirlwind romance she marries a handsome police officer, but soon discovers that he has another side. She realizes that she is in danger and sees only one way out.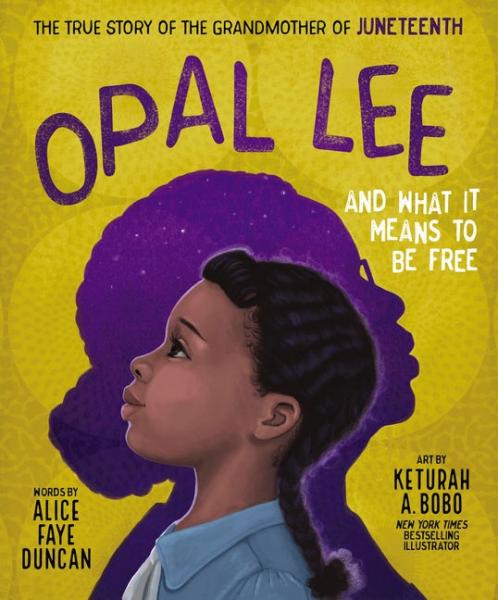 Opal Lee and What It Means to Be Free
Alice Faye Duncan, Art by Keturah A. Bobo, Bahni Turpin
The true story of Black activist Opal Lee and her vision of Juneteenth as a holiday for everyone will inspire children to be brave and make a difference. Growing up in Texas, Opal knew the history of Juneteenth, but she soon discovered that most Americans had never heard of the holiday that represents the nation's creed of 'freedom for all.
Sara Sharaf Beg
This heartfelt and humorous YA contemporary follows Dua, who spends the month of Ramadan making unexpected discoveries about family, faith, and first love. Being crammed into a house in Queens with her cousins is not how Dua envisions her trip to New York City. But here she is, spending the holy month of Ramadan with extended family she hasn't seen in years. Dua struggles to find her place in the conservative household and to connect with her aloof, engaged-to-be-married cousin, Mahnoor. And as if fasting the whole day wasn't tiring enough, she must battle her hormones whenever she sees Hassan, the cute drummer in a Muslim band who has a habit of showing up at her most awkward moments. After just a month, Dua is surprised to find that she's learning a lot more than she bargained for about her faith, relationships, her place in the world—and cute drummers. . .
BJ Mayo
BJ Mayo's Sparrows of Montenegro is an incredible journey through the post-Civil War years in Mexico, South Texas, and deep into the heart of the Comancheria in the Llano Estacado regions of North Texas. It is a character driven page-turner with a memorable cast of renegades, soldiers, lawmen, simple folks, and a hero you will want more of.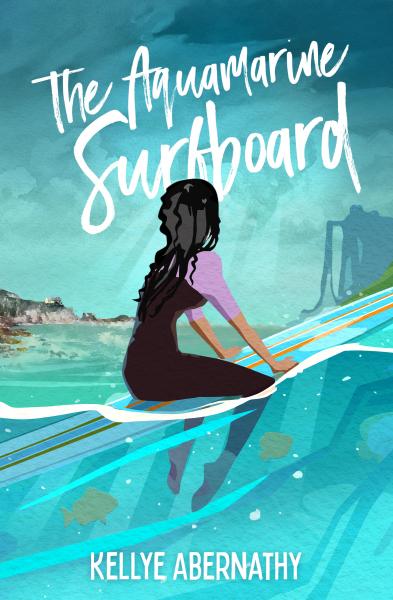 Kellye Abernathy
"Age never matters, these things are about bravery and heart." Thirteen-year-old Condi Bloom's dream is to learn to surf, but her laid-back beach town isn't what it used to be. Big resort owners are taking over the cove. Worse, someone's harassing the Beachlings, the mysterious old women living in the cliffs off Windy Hollow, a lonely tower of rock that people say is haunted. When a new surfer boy named Trustin shows up in town and invites Condi to a forbidden surfing spot, she's swept into an extraordinary underwater adventure, where a surprising encounter with Koan, the Riddlemaster of the Sea, changes her life. Along with Trustin, his quirky twin and a mystical aquamarine surfboard, Condi learns the untold stories of the Beachlings, uncovering the timeless secrets of Windy Hollow. Ebbing and flowing between reality and magic, times past and present, The Aquamarine Surfboard by Kellye Abernathy is a riveting beach tale about opening up to mystery, building community when and where you can - and discovering the ocean is filled with magic-the really BIG kind-the kind that changes the world.
Guadalupe García McCall
James always knew moving from Texas to Oregon was going to be horrible.. But no sooner have he and his family arrived in their "perfect" new home in their "perfect" new town than he starts getting mysterious letters from someone called the Keeper. Someone who claims to be watching him. Someone who is looking for "young blood." James and his sister, Ava, are obviously in danger. But the problem with having a history of playing practical jokes is that no one believes James—not even his parents. Now James and Ava need to figure out who is sending the letters before they become the next victims in their neighborhood's long history of missing children. Because one thing is clear: Uncovering the truth about the Keeper is the only thing that will keep them alive.
Amy Shojai
"Colorful characters, including the unusual perspective of Shadow the dog, make this series an enjoyable read for any animal lover." ~Toby Neal, USA TODAY Bestselling Author. A kidnapped girl. A merciless killer. Can she stop a callous murderer claiming innocent lives? September Day can't shake her mounting wedding-planning angst. She finally leaves the house to check in on a missing vet clinic employee and is terrified to find the girl's brother hanging on the edge of death and the poor young woman abducted. September and Shadow race out of town on a dangerous rescue mission. But when a body surfaces and the kidnapper seizes more victims, September fears she may be too late to prevent further bloodshed. With the clock ticking against them, can September and Shadow deliver justice?
Stephanie Graves
Returning to Pipley following her FANY (First Aid Nursing Yeomanry) training, Olive is eager to step up her involvement in the war effort. Her pigeons are being conscripted to aid the Belgian resistance, and it's up to Olive to choose the best birds for the mission. To protect the secrecy of their work, she must also continue the ruse of being romantically involved with her superior, Captain Jameson Aldridge, a task made more challenging by the fact that she really does have feelings for the gruff Irish intelligence officer.
 
But perhaps the greatest challenge of all comes when an instructor at Station XVII, the top-secret training school housed at Brickendonbury Manor, is found dead in Balls Wood by a troop of Girl Guides. The police quickly rule Lieutenant Jeremy Beckett's death an accident, but based on clues she finds at the scene, Olive begins to suspect he might have been a spy. Involving the reluctant Jamie, she is determined to solve the murder and possibly stop a threat to their intelligence efforts which could put the Belgians—not to mention her pigeons—in grave danger.
Dusty Richards
It begins with a spectacular train robbery—a brilliantly planned, brutally executed heist masterminded by a shadowy gang of conspirators with far deadlier motives than money or gold. Their mission: to steal the train's shipment of powerful explosives. Their goal: to assassinate Mexico's legendary resistance leader Benito Juarez—at a small stagecoach station owned and operated by the O'Malley family…
 
As a lifelong patriot himself, Joe O'Malley understands the struggle for freedom. As a proud Texan, he knows the importance of fighting for your land and your liberty. But as patriarch of the O'Malley clan, he also believes that his family comes first—and that any outsider who brings their war into his home will have to face another deadly force of resistance…named the O'Malleys.
Boggy Slough: A Forest, a Family, and a Foundation for Land Conservation
Jonathan K. Gerland
A unique blend of natural, cultural, and business history, Boggy Slough presents a highly illustrated narrative of the land, people, and evolving purpose, from time of European contact to the present. Gerland traces the many phases of land use in this forest as it transitioned from hunting, gathering, fishing, and subsistence farming to an experimental mix of stock raising and large-scale commercial forestry, eventually becoming important conservation land along the Neches River Corridor. Gerland explores the natural features and adaptive land use practices of the region as well as the environmental history of railroads and logging camps, barbed wire fences and company cattle ranches, and exclusive hunting clubs.
The underlying story is the evolution and environmental impact of Southern Pine Lumber Company, founded in 1893 by T. L. L. Temple. Now owned and maintained by the fifth generation of the Temple family, the Boggy Slough lands are the last remnants of what was once a 1.2 million–acre forest empire. Gerland examines the family's and the lumber company's struggles to grow and manage a second-, third-, and fourth-generation forest, ultimately achieving sustainability while managing changing environmental concerns and attitudes.
Cattle, Cotton, Corn: A History of Central Texas Middle-Class Ranches, 1880–1930
W.C. Arnold
From about a generation after the end of the Industrial Revolution up until the Great Depression, Texas agriculture went through many changes. Unlike the massive, storied ranches spun into romantic westerns or Hollywood films, small family ranches had to adapt constantly to the economic present.
Cattle, Cotton, Corn draws from the minutiae of family records and oral accounts to piece together the history of several middle-class ranches in Central Texas that were operational from 1880 to 1930. The Caufields, Cavitts, Youngs, and Footes were ordinary Texans surviving changing economic forecasts and the boom-and-bust cycles of living from the land.
Compiled from decades of research by a scion of one of the families, this book adds to the corpus of Texas ranching epics by focusing on the lived experiences of regular ranch families, most of whom were not particularly wealthy or politically prominent. Cattle, Cotton, Corn tells a history important to the fabric of turn-of-the-century Texas, and it will resonate with many who will see their own family's history reflected in its very pages.
Monica Aldama
In Full Out, "the Bill Belichick of cheerleading" (The Cut) Coach Monica Aldama shares how she built one of the most successful and beloved cheerleading programs in the country. Her uncompromising brand of discipline and consistency goes far beyond the mat—showing how the principles of building a winning team apply to personal goals, the corporate world, parenting, and all aspects of life.
Live Forever: The Songwriting Legacy of Billy Joe Shaver
Courtney S. Lennon
Billy Joe Shaver wrote nine of the ten songs included on Waylon Jennings's landmark album Honky Tonk Heroes and played a dominant role in the origins and development of the Outlaw Country movement of the 1970s. He has been named by Ray Wylie Hubbard, alongside Townes Van Zandt and Guy Clark, as a member of the "holy trinity" of Texas songwriters. He has exerted a Texas-sized influence on Texas music and especially Texas singer-songwriters, and is cited as a chief inspiration by at least two generations of artists. But although his influence has been profound, Shaver has the dubious honor of becoming, according to author Courtney S. Lennon, "country music's unsung hero."
In Live Forever: The Songwriting Legacy of Billy Joe Shaver, Lennon seeks to give Shaver the recognition his prolific output deserves. She unfolds for readers the complexity and the simplicity of the artist who wrote the songs that Brian T. Atkinson, in his foreword, calls "peaceful and pure, complex and convoluted, mad and merciful"—the musician who wrote "You Just Can't Beat Jesus Christ" and "That's What She Said Last Night," "Honky Tonk Heroes," and "Get Thee Behind Me Satan." Based on in-depth interviews with a host of notable singer-songwriters, this book reveals and celebrates the saint and the sinner, the earthy intellectual and the hard-drinking commoner, the poet and the cowboy.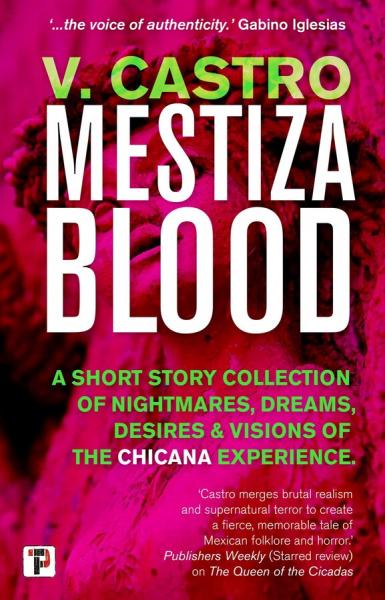 V. Castro
From the lauded author of The Queen of the Cicadas (which picked up starred reviews from PW, Kirkus and Booklist who called her "a dynamic and innovative voice") comes a short story collection of nightmares, dreams, desire and visions focused on the Chicana experience. V.Castro weaves urban legend, folklore, life experience and heartache in this personal journey beginning in south Texas: a bar where a devil dances the night away; a street fight in a neighborhood that may not have been a fight after all; a vengeful chola at the beginning of the apocalypse; mind swapping in the not so far future; satan who falls and finds herself in a brothel in Amsterdam; the keys to Mictlan given to a woman after she dies during a pandemic. The collection finishes with two longer tales: The Final Porn Star is a twist on the final girl trope and slasher, with a creature from Mexican folklore; and Truck Stop is an erotic horror romance with two hearts: a video store and a truck stop.
Justine Davis
Rylan Rafferty was a cowboy long before interest in his leatherworking artistry and saddle making for the rich and famous catapulted him to national fame. He values his privacy, so when a popular Texas magazine wants to feature him, his first inclination is to run. His military father who died in combat when Rylan was a teen was the artist, not him. But then he meets the photographer, and Rylan suddenly no longer wants to bury himself in his work.
Kaitlyn Miller values three things above all else—the memory of her father, her photography, and the mentor who first handed her a camera. Her beautiful but flawed mother may have chipped away at her self-esteem as a child, but Kaitlyn has confidence in her work. So she's thrilled to be back home in Texas for her first big break—a photo shoot of a local Last Stand artist.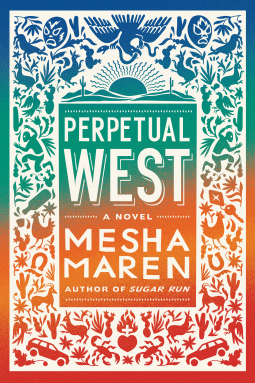 Mesha Maren
When Alex and Elana move from smalltown Virginia to El Paso, they are just a young married couple, intent on a new beginning. Mexican by birth but adopted by white American Pentecostal parents, Alex is hungry to learn about the place where he was born. He spends every free moment across the border in Juárez—perfecting his Spanish, hanging with a collective of young activists, and studying lucha libre (Mexican wrestling) for his graduate work in sociology. Meanwhile Elana, busy fighting her own demons, feels disillusioned by academia and has stopped going to class. And though they are best friends, Elana has no idea that Alex has fallen in love with Mateo, a lucha libre fighter.

When Alex goes missing and Elana can't determine whether he left of his own accord or was kidnapped, it's clear that neither of them has been honest about who they are. Spanning their journey from Virginia to Texas to Mexico, Mesha Maren's thrilling follow-up to Sugar Run takes us from missionaries to wrestling matches to a luxurious cartel compound, and deep into the psychic choices that shape our identities. A sweeping novel that tells us as much about our perceptions of the United States and Mexico as it does about our own natures and desires, Perpetual West is a fiercely intelligent and engaging look at the false divide between high and low culture, and a suspenseful story of how harrowing events can bring our true selves to the surface.
Mandi Hickman
Living in Austin, Texas, taught Mandi Hickman, food blogger and creator of Dash of Mandi, all about the drool-worthy marriage of hearty Texan staples and zesty Mexican classics. With these 60 effortless meals, Mandi brings all of those smoky, citrusy, salty and sweet flavors to your dinner table no matter what state or region you live in! This killer collection of recipes showcases the best secrets for authentic Texas BBQ, shares vibrant plates from the coasts of Mexico and helps you bring both of those mouthwatering cuisines together in an array of unique and creative dishes.
BUT WAIT, THERE'S MORE!
There are so many Texas-connected books publishing this month that we couldn't feature all of them. The following books also publish in January:
Cookbooks
New Comfort Cooking by Michael Silverstein
Nonfiction
A Private in the Texas Army: At War in Italy, France, and Germany with the 111th Engineers. 36th Division, in World War II by John A. Pearce
Corazón Abierto: Mexican American Voices in Texas Music by Kathleen Hudson
The End of Burnout: Why Work Drains Us and How to Build Better Lives by Jonathan Malesic 
Forms of Defiance by Cynthia C. Sample
Mexican American Experience in Texas, The: Citizenship, Segregation, and the Struggle for Equality by Martha Menchaca
Pueblo Sovereignty: Indian Land and Water in New Mexico and Texas by Malcolm Ebright And Rick Hendricks
Queens of the West: A Documentary History of San Antonio, 1718-1900 by Richard Bruce Winders
Searching for the Republic of the Rio Grande by Paul D. Lack
To Be Honest: Voices on Donald Trump's Muslim Ban by Sarah Beth Kaufman, William G. Christ, Habiba Noor
Children and Young Adult
Ashes of Gold by J. Elle
Mindy Kim and the Fairy-Tale Wedding by Lyla Lee
Moving Forward by Chris Barton, Steffi Walthall
Where Wonder Grows by Xelena González and illustrated by Adriana Garcia
Mystery
Kidnapped in Texas by Barb Han
Murder at the Mansions by Sara Rosett
Nowhere to Hide by Karen Randau
Romance
Charming Texas Cowboy by Teri Anne Stanley
The Cowboy and His Billionaire by Kaci Rose
Daughters of the Mayflower: Pioneers by Kimberley Woodhouse, Kathleen Y'Barbo
His Fresh Start Cowboy by A.M. Arthur
Love's Twisting Trail by Betty Wood
Reminders of Him by Colleen Hoover
Secretive (The Houston Defiance MC Series, Book 7) by K E Osborn and Addison Jane
Texas Homecoming by Carolyn Brown
Twilight at Moorington Cross by Abigail Wilson
Other Fiction
A Previous Life by Edmund White
The Leopard is Loose by Stephen Harrigan
Out of Time (Sands of Time Trilogy, Book 3) by C.J. Peterson