Genre: Children's Picture Book / Western / Fantasy
Publisher: BookBaby
Date of Publication: September 28, 2018
Number of Pages: 50
ABOUT THE BOOK: Hitchin' Post, the cowboy jackrabbit, is back with an all new adventure on the 6Bs Ranch. 
Hitch's brothers come to visit for the annual 4th of July rodeo and dance, but they get much more than a long-awaited visit with their brother. When a giant tornado threatens to cut their Independence Day celebration short, Hitchin' Post, his brothers, and the rest of the cowboys have to work hard to save the ranch and the celebration. Hitchin' Post shows that even though he is just a small jackrabbit, he has the courage it takes to bring everyone together to rebuild what the tornado destroyed. Because of old Hitch being a great leader, the 6Bs' 4th of July celebration will go on! 
This is the second book in the Hitchin' Post series by Julie Barker, where Julie once again collaborates with her mother, artist Carolyn Altman, who provides the illustrations in this romping, stomping cowboy adventure!
PURCHASE OPTIONS
AMAZON   BARNES AND NOBLE  BOOKBABY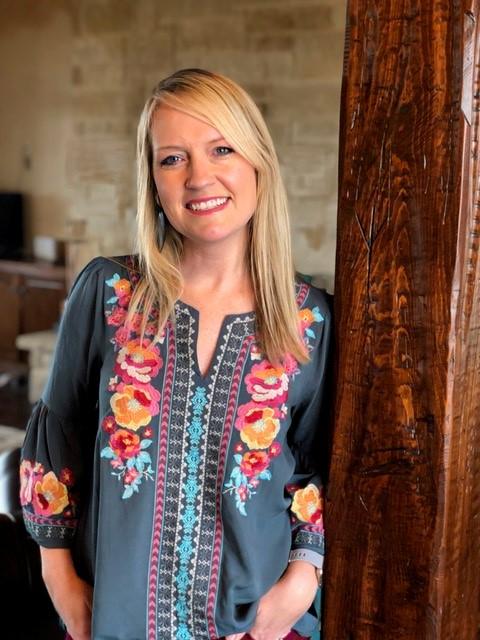 ABOUT THE AUTHOR: Julie Barker is the author of Hitchin' Post, her debut children's storybook. With inspiration from her West Texas roots and being surrounded by the ranching heritage, Julie is fulfilling her dream of becoming a children's author. Along with the encouragement and beautiful illustrations from her mother and artist, Carolyn Altman, the story of Hitchin' Post the cowboy jackrabbit was born and is now officially a series. The second book, Hitchin' Post and the Tornado Twistin' 4th of July Celebration, was released September 2018.
WEBSITE  ┃  FACEBOOK   ┃  GOODREADS 
ABOUT THE ILLUSTRATOR: Carolyn Altman is an artist and the illustrator of the Hitchin' Post children's book series, in which she collaborated with her daughter, Julie Barker, the author. Carolyn resides in Vernon, Texas, with her husband Stanley. They have two daughters and six grandchildren, all of whom live nearby. "Touch the Heart with Original Art" is Carolyn's slogan, which she has used for the past 40 years as she creates lighthearted and inspiring art with subjects such as wildlife, horses, cattle, and cowboys, in hopes of helping to preserve this way of life for many years to come. 
The beginning of her art career consisted of using mostly oil and acrylic mediums, then Carolyn began creating baby memory books in which she incorporates her art into each page. Each baby memory book is personalized and truly a work of art in itself. Carolyn believes that her experiences throughout her life are what inspires her art. 
She has spent her life in West Texas surrounded by wide open spaces and the beauty of the farming and ranching heritage, and that way of life will always show up in her paintings and illustrations. Her latest creations include a series of angel paintings depicting what she deems most important in her life -- her faith. 
TWITTER  ┃  PINTEREST  ┃  FACEBOOK 
DIRECT LINKS TOUR SCHEDULE
| | | |
| --- | --- | --- |
| 5/29/19 | Sneak Peek | |
| 5/29/19 | BONUS Post | |
| 5/30/19 | Review | |
| 5/31/19 | Review | |
| 6/1/19 | Review | |
| 6/2/19 | Review | |
| 6/3/19 | Playlist | |
| 6/4/19 | Review | |
| 6/5/19 | Review | |
| 6/6/19 | Review | |
| 6/7/19 | Review | |
Giveaway ended June 8, 2019