Follow along with the Lone Star Lit Book Blog Tour!
HER EVERY MOVE
By Kelly Irvin
Publisher: Thomas Nelson
Pages: 352 pages
Pub Date: February 9th, 2021
Categories: Christian / Romance / Suspense
ABOUT THE BOOK: He's a cop trying to stop a serial bomber. And she'll stop at nothing to clear her own name.
 
When a deadly bomb goes off during a climate change debate, librarian and event coordinator Jackie Santoro becomes the prime suspect. Her motive, according to Detective Avery Wick: to avenge the suicide of her prominent father, who was accused of crimes by a city councilman attending the event.
 
Though Avery has doubts about Jackie's guilt, he can't exonerate her even after an extremist group takes responsibility for the bombing and continues to attack San Antonio's treasured public spaces.
As Jackie tries to hold her shattered family together, she has no choice but to proceed with plans for the Caterina Ball, the library system's biggest annual fundraiser. But she also fears the event provides the perfect opportunity for the bomber to strike again.
Despite their mistrust, Jackie and Avery join forces to unmask the truth—before the death toll mounts even higher.
Bestseller Kelly Irvin is back with a nail-biting romantic suspense where nothing is certain until the very last page.
PURCHASE LINKS:
Thomas Nelson | Amazon | Barnes & Noble
Books-A-Million | Christianbook.com
ABOUT THE AUTHOR: Bestseller Kelly Irvin is the author of 28 books, including romantic suspense and Amish romance. Publishers Weekly called Closer Than She Knows "a briskly written thriller."  The Library Journal said of her novel Tell Her No Lies, "a complex web with enough twists and turns to keep even the savviest romantic suspense readers guessing until the end." The two-time ACFW Carol Award finalist worked as a newspaper reporter for six years on the Texas-Mexico border. Those experiences fuel her romantic suspense novels set in Texas. A retired public relations professional, Kelly now writes fiction full-time. She lives with her husband professional photographer Tim Irvin in San Antonio. They have two children, three grandchildren, and two ornery cats.
Facebook | Instagram | Twitter | Pinterest
Website | Goodreads | Amazon Author Page | Bookbub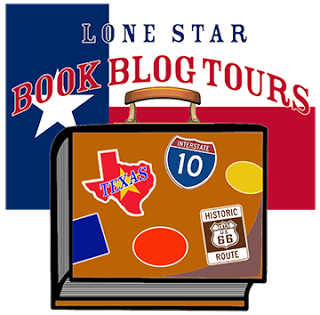 Click the blog names for direct links to special features and book reviews. 
| | | |
| --- | --- | --- |
| 3/24/21 | Excerpt | |
| 3/24/21 | BONUS Promo | |
| 3/25/21 | Review | |
| 3/25/21 | BONUS Top Ten | |
| 3/26/21 | Review | |
| 3/27/21 | Guest Post | |
| 3/28/21 | Scrapbook Page | |
| 3/29/21 | Review | |
| 3/30/21 | Author Interview | |
| 3/31/21 | Review | |
| 4/1/21 | Review | |
| 4/2/21 | Review | |
| 4/2/21 | BONUS Promo | |
Giveaway runs March 24-midnight, CDT, April 3, 2021