Follow along with the Lone Star Lit Blog Tour!
GATES OF MARS
The Halo Trilogy #1
by CLARK HAYS AND KATHLEEN McFALL
Genre: Science Fiction / Detective (hard-boiled) 
Publisher:  Pumpjack Press on Facebook
Date of Publication: June 16, 2020
Number of Pages: 336
ABOUT THE BOOK:  IN THE AGE OF SURVEILLANCE, HOW CAN A PERSON GO MISSING? 
The year is 2187. Crucial Larsen, a veteran of the brutal Consolidation Wars, is working as a labor cop on Earth. The planet is a toxic dump and billions of people are miserable, but so what? It's none of his business. He's finally living a good life, or good enough. But then Essential, his beloved kid sister, disappears on Mars. When Halo—the all-powerful artificial-intelligence overseeing Earth and Mars on behalf of the ruling Five Families—can't (or won't) locate his sister, Crucial races up-universe to find her. 
In the Choke, the frigid, airless expanse outside the luxury domes, Crucial uncovers a deadly secret from Essential's past that threatens to shatter his apathetic existence … and both planets. Blending science fiction with the classic, hard-boiled detective story, Gates of Mars is a page-turning, futuristic thrill-ride featuring a gritty, irreverent anti-hero, Crucial Larsen. The first book of the Halo Trilogy, Gates of Mars is the eighth novel by award-winning authors, Clark Hays and Kathleen McFall, and a 2020 Foreword INDIES Finalist for Science Fiction Book of the Year!
CLICK TO PURCHASE
  ||  Amazon  ||
ABOUT THE AUTHORS: Clark and Kathleen wrote their first book together in 1999 as a test for marriage. They passed. Gates of Mars is their eighth co-authored book.
Connect with Kathleen
Connect with Clark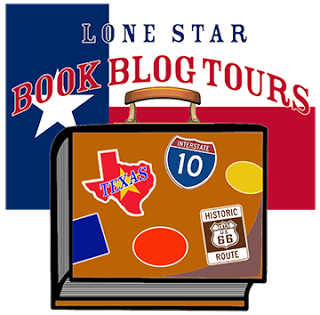 Click the blog names for direct links to book reviews and special features. 
| | | |
| --- | --- | --- |
| 6/29/20 | Excerpt | |
| 6/29/20 | Review | |
| 6/29/20 | BONUS Post | |
| 6/30/20 | Review | |
| 6/30/20 | Review | |
|   | BONUS Post | |
| 7/1/20 | Author Interview | |
| 7/1/20 | Review | |
| 7/2/20 | Excerpt | |
| 7/2/20 | Review | |
| 7/3/20 | Review | |
| 7/3/20 | Review | |
| 7/4/20 | BONUS Post | Belle Whittington on Tumblr |
Giveaway runs June 29-midnight, CST, July 8, 2020