Follow along with the Lone Star Lit Blog Tour!
Genre:  Memoir / Domestic Abuse / Forgiveness 
Publisher: Wordfall Publishing
Date of Publication: December 5, 2019
Number of Pages: 217
ABOUT THE BOOK: Alcoholism and domestic abuse creep silently into people's lives, shattering dreams. For Pamela Lombana, the excitement of marriage turned into paralyzing fear as alcohol became her husband's best friend. Surviving the daily physical and emotional abuse was the norm for her and their children. Full Circle tells the story of how love and God's abiding grace helped Pamela find the strength to leave her husband, Fernando. During this journey, healing and forgiveness allowed her and the children to be there for him when he needed them the most.
CLICK TO PURCHASE
║ AMAZON  ║  BOOKSHOP.ORG ║
║ BARNES AND NOBLE ║
ABOUT THE AUTHOR: Pamela Lombana grew up in Colombia, South America, and emigrated to the United States to attend university. In 1999, Pamela became a pediatric nurse practitioner and went on to run a pediatric clinic in Spring Branch, Texas. Pamela loves working with families and children and focuses on educating her patients and their families. Pamela values strong family ties and friendships. She has three children and four stepchildren. Writing is a passion that started in Pamela's teenage years. She enjoys being amongst nature and loves to go hiking with her husband, Mark.
Pamela is passionate about empowering women and providing them with tools to navigate life through her book, Full Circle: A Memoir, her blog, and Wordfall Publishing. Pamela wrote her memoir to offer hope and courage to women experiencing alcoholic and abusive situations.
Goodreads ║ Facebook ║ Instagram ║ Twitter
  Amazon Author Page ║ Wordfall Publishing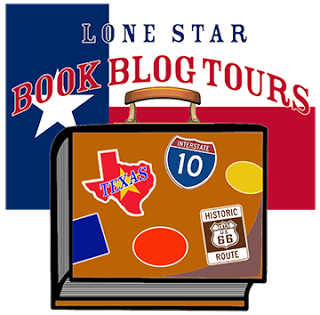 Click the blog names for direct links to the tour stops. 
| | | |
| --- | --- | --- |
| 4/21/20 | Notable Quotable | |
| 4/21/20 | BONUS Post | |
| 4/22/20 | Review | |
| 4/23/20 | Excerpt | |
| 4/24/20 | Review | |
| 4/25/20 | Review | |
| 4/26/20 | Author Interview | |
| 4/27/20 | Review | |
| 4/28/20 | Guest Post | |
| 4/29/20 | Review | |
| 4/30/20 | Review | |
Giveaway runs April 21-midnight, CST, May 1, 2020