Follow along with the Lone Star Lit Blog Tour!
Genre: Christian / Romantic Suspense
Independently published
Date of Publication: January 25, 2020
Number of Pages: 321
ABOUT T
HE BOOK: She's either being stalked or losing her mind. 
 
A job at a camp in the rustic and often rugged landscape of West Texas offers Maribel Montgomery a chance to escape both, especially if she makes sure no one knows she's there. But when the body of a woman washes up in the river on her first morning, her hopes of a safe place to start over are swept away. 
 
The suspicion that she's being watched follows her to her new home, and Maribel is forced to take a stand or keep running. Does she have the courage to face the danger stirring at the Pool of Siloam Camp? If she doesn't, another girl might die. If she tries and fails, it could be her.
 
Circumstances force her into the acquaintance of Conner Pierce—a man with secrets of his own. Can Maribel risk working with him in order to save the next victim and find a missing girl? Or is he the killer?
CLICK TO PURCHASE
Amazon    Barnes and Noble   Books-a-Million  
ABOUT THE AUTHOR: A life-long Texan, Lori lives in a small community not far from the rugged West Texas landscape she loves to write about. The mother of now-grown twins, she has learned that the secret to survival is a well-developed sense of humor and an active prayer life. After years spent working in the insurance business, Lori now uses her time to educate, inspire, encourage, and entertain through the written word.
WEBSITE ║ FACEBOOK ║ TWITTER ║ INSTAGRAM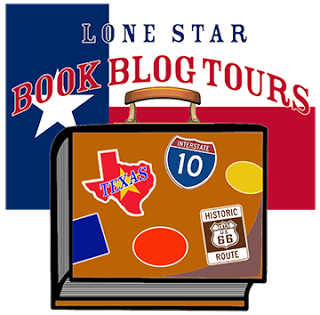 Click the blog for links direct links to reviews and special features. 
| | | |
| --- | --- | --- |
| 4/30/20 | Notable Quotable | |
| 4/30/20 | BONUS post | |
| 5/1/20 | Review | |
| 5/1/20 | Excerpt 1 | |
| 5/2/20 | Review | |
| 5/3/20 | Excerpt 2 | |
| 5/4/20 | Review | |
| 5/4/20 | Review | |
| 5/5/20 | Top 5 | |
| 5/5/20 | Review | |
| 5/6/20 | Review | |
| 5/7/20 | Playlist | |
| 5/7/20 | Review | |
| 5/8/20 | Review | |
| 5/9/20 | Review | |
| 5/9/20 | Review | |
Giveaway runs April 30-midnight, CST, May 10, 2020