Fall in love with this month's new Texas books
It's February, and whether love is in the air or you'd like to tell Cupid what to do with those arrows, y'all are going to crush on the February Texas books. The Greek language has four different terms for love, and we've got them all right here. We've got Agape in a number of faith and inspiration selections; we've got Eros aplenty in romance; we've got Phileo for our fellow citizens; and we've got Storge in many children's books, plus poetry. So, go hug somebody (Ask first!) and get cozy with your Lone Star Lit!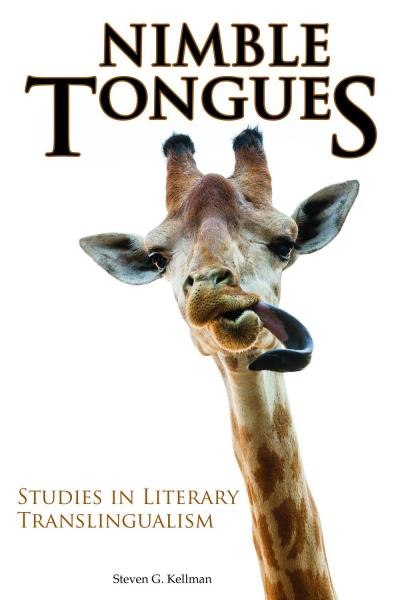 Nimble Tongues: Studies in Literary Translingualism
Steven G. Kellman
Nimble Tongues is a collection of essays that continues Steven G. Kellman's work in the fertile field of translingualism, focusing on the phenomenon of switching languages. A series of investigations and reflections rather than a single thesis, the collection is perhaps more akin in its aims―if not accomplishment―to George Steiner's Extraterritorial: Papers on Literature and the Language Revolution or Umberto Eco's Travels in Hyperreality.
Topics covered include the significance of translingualism; translation and its challenges; immigrant memoirs; the autobiographies that Ariel Dorfman wrote in English and Spanish, respectively; the only feature film ever made in Esperanto; Francesca Marciano, an Italian who writes in English; Jhumpa Lahiri, who has abandoned English for Italian; Ilan Stavans, a prominent translingual author and scholar; Hugo Hamilton, a writer who grew up torn among Irish, German, and English; Antonio Ruiz-Camacho, a Mexican who writes in English; and the Universal Declaration of Human Rights as a multilingual text.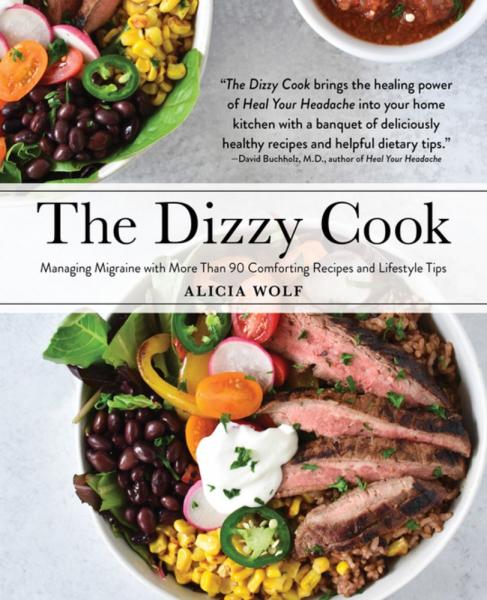 The Dizzy Cook: Managing Migraine with More Than 90 Comforting Recipes and Lifestyle Tips
Alicia Wolf
From healthy living blogger and creator of TheDizzyCook.com, this cookbook is a must-have for anyone managing migraine as well as anyone who just loves to create delectable yet diet-friendly dishes. Author Alicia Wolf developed her recipes using the principles of Johns Hopkins neurologist David Buchholz's "Heal Your Headache" diet, one of the most recommended plans by health practitioners for treating migraine through diet but added her own unique spin on things. Inside the book you'll find ideas for every meal of the day, along with tips on how to get started; the best supplements for migraine prevention and treatment; common substitutions; travel tips; meal plans; and other indispensable resources. Learn to make Alicia's famous blueberry muffins, smoky carrot hummus, salsa verde chicken enchiladas, roasted curry cauliflower, chewy ginger cookies, and so much more. With The Dizzy Cook, you will be inspired to discover your kitchen open up to infinite possibilities for healthy, appetizing, migraine-safe comfort foods.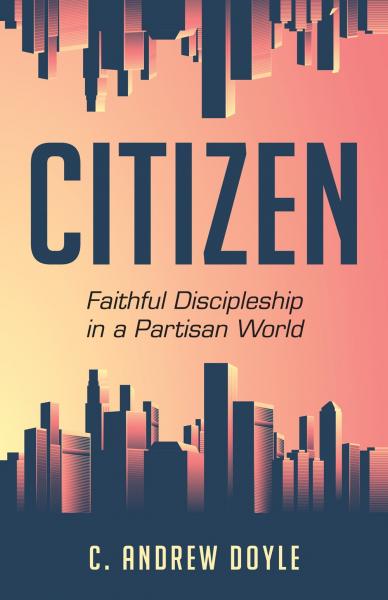 Citizen: Faithful Discipleship in a Partisan World
C. Andrew Doyle
Citizen helps Christians find their place in the politics of the world. In these pages, Bishop Andy Doyle offers a Christian-virtue ethic grounded in fresh anthropology. He offers a vision of the individual Christian within the reign of God and the life of the broader community. He adds to the conversation in both church and culture by offering a renewed theological underpinning to the complex nature of Christianity in a post-modern world.
How did we get here? Is this the way it has to be? Are there implications for conversations about politics within the church? Doyle contends that our current debates are not about one partisan narrative winning, but communities of diversity being unified by a relationship with God's grand narrative. Crafting a deep theological conversation with a unified approach to the Old and New Testament, Citizen asks, what does it truly mean to live in community?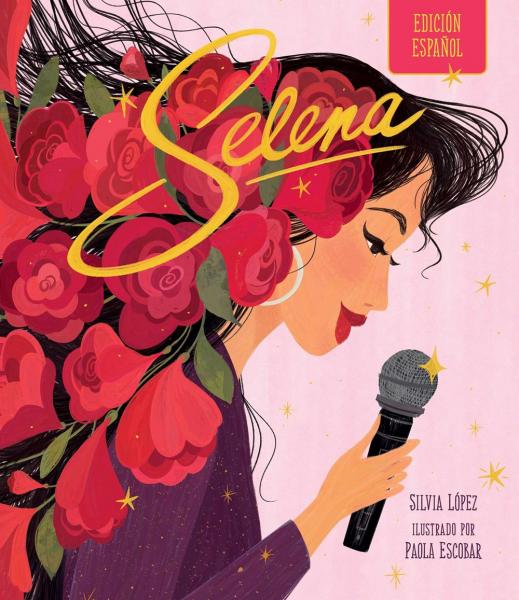 Silvia López (Author), Paola Escobar (Illustrator)
Selena Quintanilla's music career began at the age of nine when she started singing in her family's band. She went from using a hairbrush as a microphone to traveling from town to town to play gigs. But Selena faced a challenge: People said that she would never make it in Tejano music, which was dominated by male performers. Selena was determined to prove them wrong.
Born and raised in Texas, Selena didn't know how to speak Spanish, but with the help of her dad, she learned to sing it. With songs written and composed by her older brother and the fun dance steps Selena created, her band, Selena Y Los Dinos, rose to stardom. A true trailblazer, her success in Tejano music and her crossover into mainstream American music opened the door for other Latinx entertainers, and she became an inspiration for Latina girls everywhere.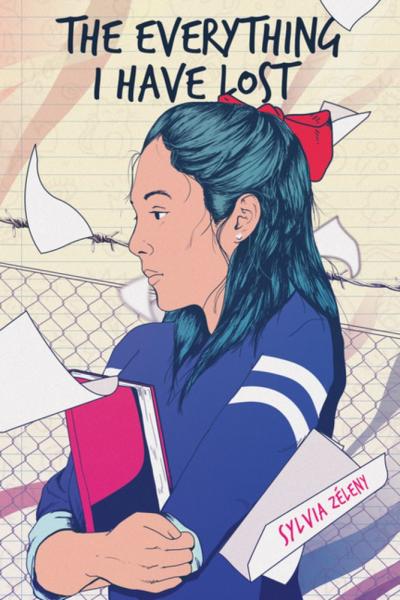 Sylvia Zéleny
Twelve-year-old Julia keeps a diary about her life growing up in Juarez, Mexico. Life in Juarez is strange. People say it's the murder capital of the world. Dad's gone a lot. They can't play outside because it isn't safe. Drug cartels rule the streets. Cars and people disappear, leaving behind pet cats. Then Dad disappears, and Julia and her brother go live with her aunt in El Paso. What's happened to her Dad? Julia wonders. Is he going to disappear forever? A coming-of-age story set in today's Juarez.

All of a Sudden and Forever: Help and Healing after the Oklahoma City Bombing
Chris Barton (Author), Nicole Xu (Illustrator)
Sometimes bad things happen, and you have to tell everyone. Sometimes terrible things happen, and everybody knows. On April 19, 1995, something terrible happened in Oklahoma City: a bomb exploded, and people were hurt and killed. But that was not the end of the story. Those who survived―and those who were forever changed―shared their stories and began to heal. Near the site of the bomb blast, an American elm tree began to heal as well. People took care of the tree just as they took care of each other. The tree and its seedlings now offer solace to people around the world grappling with tragedy and loss.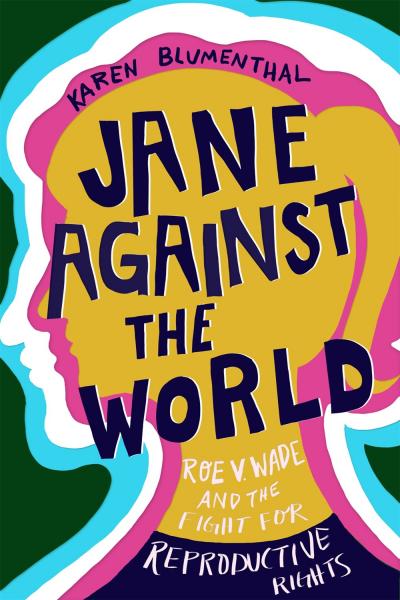 Jane Against the World: Roe v. Wade and the Fight for Reproductive Rights
Karen Blumenthal
From award-winning author Karen Blumenthal, Jane Against the World is deep and passionate look at the riveting history of the fight for reproductive rights in the United States.
Tracing the path to the landmark decision in Roe v. Wade and the continuing battle for women's rights, Blumenthal examines, in a straightforward tone, the root causes of the current debate around abortion and repercussions that have affected generations of American women. This eye-opening book is the perfect tool to facilitate difficult discussions and awareness of a topic that is rarely touched on in school but affects each and every young person.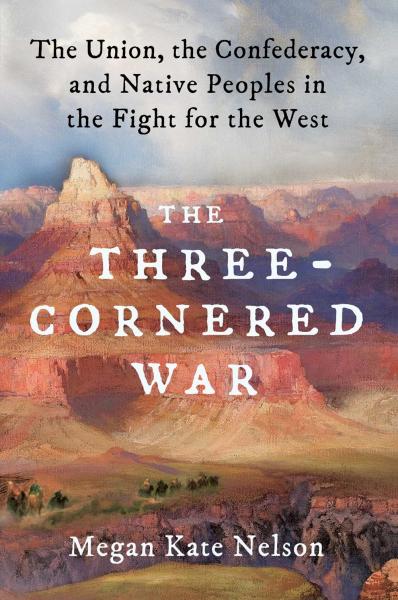 The Three-Cornered War: The Union, the Confederacy, and Native Peoples in the Fight for the West
Megan Kate Nelson
In The Three-Cornered War, Megan Kate Nelson reveals the fascinating history of the Civil War in the American West. Exploring the connections among the Civil War, the Indian wars, and western expansion, Nelson reframes the era as one of national conflict—involving not just the North and South, but also the West.
Against the backdrop of this larger series of battles, Nelson introduces nine individuals: John R. Baylor, a Texas legislator who established the Confederate Territory of Arizona; Louisa Hawkins Canby, a Union Army wife who nursed Confederate soldiers back to health in Santa Fe; James Carleton, a professional soldier who engineered campaigns against Navajos and Apaches; Kit Carson, a famous frontiersman who led a regiment of volunteers against the Texans, Navajos, Kiowas, and Comanches; Juanita, a Navajo weaver who resisted Union campaigns against her people; Bill Davidson, a soldier who fought in all of the Confederacy's major battles in New Mexico; Alonzo Ickis, an Iowa-born gold miner who fought on the side of the Union; John Clark, a friend of Abraham Lincoln's who embraced the Republican vision for the West as New Mexico's surveyor-general; and Mangas Coloradas, a revered Chiricahua Apache chief who worked to expand Apache territory in Arizona. As we learn how these nine charismatic individuals fought for self-determination and control of the region, we also see the importance of individual actions in the midst of a larger military conflict.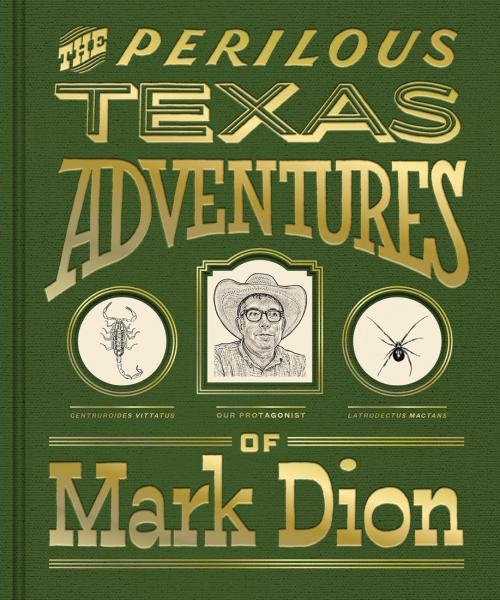 The Perilous Texas Adventures of Mark Dion
Mark Dion, Margaret C. Adler
Renowned artist Mark Dion has a deep passion for history and the natural world. His installations mine the materials of the past to level an institutional critique in the present. Evoking the grand expeditionary journals of the nineteenth century, this singular volume records Dion's latest work, produced through his crisscrossing of Texas and exploration of the Lone Star State. Dion retraces the travels of four artists and naturalists—John James Audubon, Sarah Ann Lillie Hardinge, Frederick Law Olmsted, and Charles Wright—who journeyed to the region over a century ago. Dion's travel companions include preservationists, ranchers, botanists, a poet, a tarot-card reader, and fellow artists who offer accompanying texts, while lavish illustrations feature the objects Dion made or collected during his travels alongside historical artworks and botanical specimens. The result is a stunning document of the American West, past and present.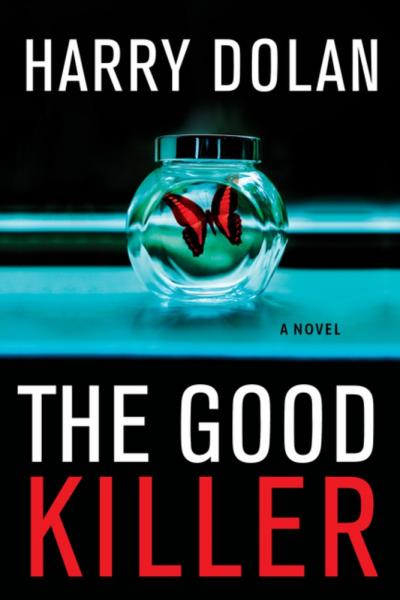 Harry Dolan
Sean Tennant and Molly Winter are living quietly and cautiously in Houston when a troubled, obsessive stranger shatters the safety they have carefully constructed for themselves. Sean is at a shopping mall when Henry Alan Keen, scorned by a woman he's been dating, pulls out a gun at the store where she works and begins shooting everyone in sight. A former soldier, Sean rushes toward Keen and ends the slaughter with two well-placed shots―becoming a hero with his face plastered across the news.
But Sean's newfound notoriety exposes him to the wrath of two men he thought he had left safely in his past. One of them blames Sean for his brother's death. The other wants to recover a treasure that Sean and Molly stole from him. Both men are deadly and relentless enemies, and Sean and Molly will need to draw on all their strength and devotion to each other if they hope to elude them. Thus begins a cross-country chase that leads from Texas to Montana, from Tennessee to New York to Michigan, as the hunters and their prey grow ever closer and, in a heart-stopping moment, converge.
The Burn (Detective Betty (2))
Kathleen Kent
There's not much that can make Detective Betty Rhyzyk flinch. But her wounds are still fresh from an encounter with an apocalyptic cult known as The Family, and she's having trouble readjusting to life as it once was. She's back at work as a narcotics detective, but something isn't right—at work, where someone has been assassinating confidential informants, or at home, where she struggles to connect with her loving wife, Jackie. To make matters worse, Betty's partner seems to be increasingly dependent on the prescription painkillers he was prescribed for the injuries he sustained rescuing her.
Forced into therapy, a desk assignment, and domestic bliss, Betty's at the point of breaking when she decides to go rogue, investigating her own department and chasing down phantom sightings of the cult leader who took her hostage. The chase will lead her to the dark heart of a drug cartel terrorizing Dallas—and straight to the crooked cops who plan to profit from it all. There's never a dull moment in Dallas, especially now that Detective Betty's back.
Naomi Shihab Nye
Acclaimed poet and Young People's Poet Laureate Naomi Shihab Nye shines a spotlight on the things we cast away, from plastic water bottles to those less fortunate, in this collection of more than eighty original, never-before-published poems. A deeply moving, sometimes funny, and always provocative poetry collection for all ages.
With poems about food wrappers, lost mittens, plastic straws, refugee children, trashy talk, the environment, connection, community, responsibility to the planet, politics, immigration, time, junk mail, trash collectors, garbage trucks, all that we carry and all that we discard, this is a rich, engaging, moving, and sometimes humorous collection.
Sisters of the Undertow: A Novel
Johnnie Bernhard
Sisters Kim and Kathy Hodges are born sixteen months apart in a middle-class existence, parented by Linda and David Hodges of Houston. The happy couple welcomes their "lucky daughter" Kim, who is physically and mentally advanced. Following several miscarriages, Linda delivers "unlucky" Kathy at twenty-nine weeks, ensuring a life of cognitive and physical disabilities. Kathy enters public school as a special-education student, while Kim is recognized as gifted.
Both sisters face life and death decisions as Houston is caught in the rip current of Hurricane Harvey. Kim learns the capricious nature of luck, while Kathy continues to make her own luck, surviving Hurricane Harvey, as she has survived all undertows, with the ethereal courage of the resolute.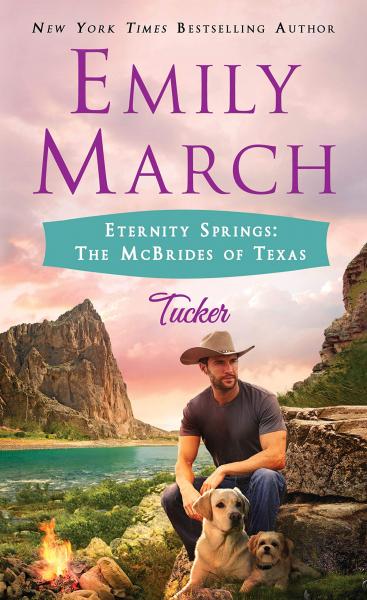 Eternity Springs: The McBrides of Texas: Tucker
Emily March
Meet Gillian Thacker—her business: Bliss Bridal Salon; her passion: weddings. Her own wedding—it's complicated. Life isn't turning out like she'd planned. The last thing she wants is for a real-life hero to ride to her rescue when an unexpected event puts her entire future in Redemption, Texas, at risk. So what's a broken-hearted bridal expert to do? Maybe a new set of survival skills is exactly what she needs.
Tucker McBride has been proud to call himself a US Army Ranger. But now that his days of service are over, he's decided to put his expertise to use by founding a wilderness-skills-training school. He sets up shop in Redemption, next to Bliss Bridal. Marriage has been pretty low on his agenda, but as soon as he meets Gillian, Tucker can't help but contemplate the ultimate challenge: convincing the reluctant bride to take his hand and leap into the adventure of a lifetime . . . until death do they part.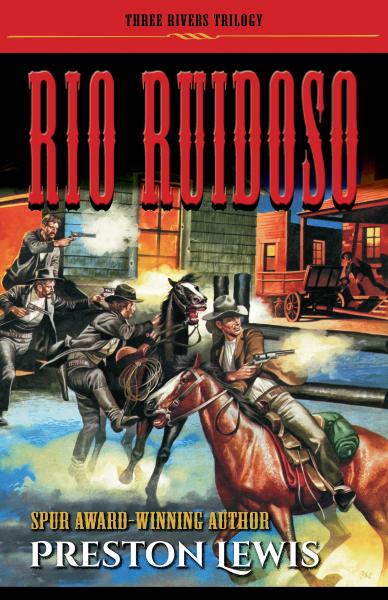 Rio Ruidoso (Three Rivers Trilogy)
Preston Lewis
Rio Ruidoso offers a gripping blend of history and story as two-time Spur Award-winner Preston Lewis explores the violent years before the famed Lincoln County War in New Mexico Territory. Seamlessly weaving fact with fiction, the author details the county's corruption, racism, and violence through the eyes of protagonist Wes Bracken, newly arrived in the region to start a horse ranch with his alcoholic brother. Bracken's dreams for the Mirror B Ranch are threatened by his brother's drunkenness, the corruption of economic kingpin Lawrence G. Murphy, and the murderous rampages of the racist Horrell Brothers. To bring tranquility to Lincoln County, Bracken must defeat those threats and stand his ground against the ever-changing alliances that complicate life and prosperity in multi-racial Lincoln County.
The Last Trial of T. Boone Pickens
Chrysta Castañeda and Loren C. Steffy 
T. Boone Pickens, legendary Texas oilman and infamous corporate raider from the 1980s, climbed the steps of the Reeves County courthouse in Pecos, Texas, in early November 2016. He entered the solitary courtroom and settled into the witness stand for two days of testimony in what would be the final trial of his life. Pickens, who was 88 by then, had made and lost billions over his long career, but he'd come to Pecos seeking justice from several other oil companies. He claimed they cut him out of what became the biggest oil play he'd ever invested in—an oil-rich section of far West Texas that was primed for an unprecedented boom. After years of dealing with the media, shareholders, and politicians, Pickens would need to win over a dozen West Texas jurors in one last battle. 
To lead his legal fight, he chose an unlikely advocate—Chrysta Castañeda, a Dallas solo practitioner who had only recently returned to the practice of law after a hiatus borne of disillusionment with big firms. Pickens was a hardline Republican, while Castañeda had run for public office as a Democrat. But they shared an unwavering determination to win and formed a friendship that spanned their differences in age, politics, and gender. The Last Trial of T. Boone Pickens is a high-stakes courtroom drama told through the eyes of Castañeda. It's the story of an American business legend still fighting in the twilight of his long career, and the lawyer determined to help him make one final stand for justice.
Tom Threadgill
San Antonio police detective Amara Alvarez discovers that a tragic accident involving a school bus full of kids may not be what it seems. One of the children may still be alive, and if he is, everything law enforcement believes about the accident is a lie.
Sitting on a Fortune (The Sisters, Texas Mystery Series, Book 9)
Becki Willis
During her latest gig at an upholstery shop, Madison finds a chair that's perfect for her husband's birthday gift. Hiding the chair at Granny Bert's, Madison tackles her first solo upholstery project, but soon discovers more than she bargained for. A hidden treasure beneath the cushion lands her in the middle of a new mystery and new danger.
The treasure isn't her only problem. While helping a young boy find his lost dog, Madison lands on the wrong side of surly businessman Lamont Andrews. Meanwhile, best friend Genny is worried about one of her café patrons. Mr. Pruett's wild stories are getting wilder each day, and now he's missing. Plus, there's the matter of a troublesome new habit Maddy seems to have acquired: breaking and entering. It's a harsh term for simply trying to rescue a dog and save an old man.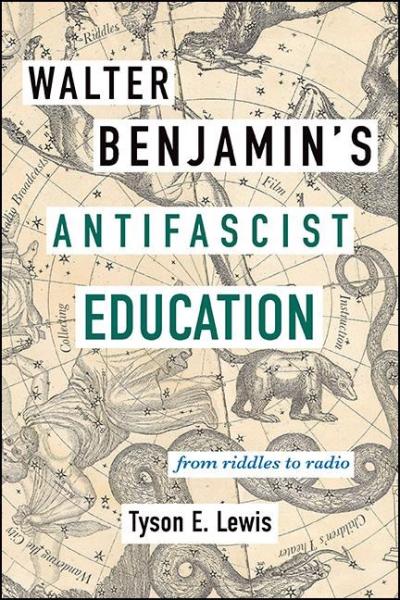 Walter Benjamin's Antifascist Education: From Riddles to Radio
Tyson E. Lewis
A comprehensive study of education in the writings of Walter Benjamin.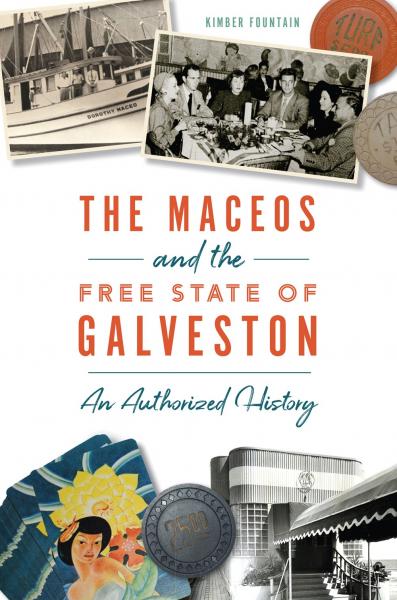 The Maceos and The Free State of Galveston: An Authorized History
Kimber Fountain
Throughout the long and colorful history of Galveston, no name has embodied the "Spirit of the Island" quite like the name Maceo. Two penniless Sicilian immigrants rose from modest beginnings to lead an entire city to prosperity, yet the nature of their industry and its abrupt and embarrassing end resulted in a legacy cloaked in stereotypes and rumor.
For nearly forty years, Sam and Rose Maceo ruled a far-reaching underground economy of illegal booze and gambling but used their influence to infuse the "Free State of Galveston" with glamour, fame, and fortune—a vision later used as a template for Las Vegas. The island city responded in kind, and its acceptance of the Maceos insulated their empire for decades. Pairing personal interviews of living descendants with her own meticulous research, Kimber Fountain lifts the veil on the Maceo family's closely guarded heritage.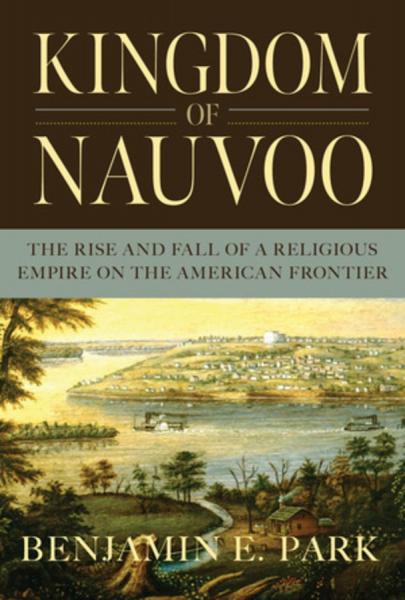 Kingdom of Nauvoo: The Rise and Fall of a Religious Empire  on the American Frontier
Benjamin E. Park
Drawing on newly available sources from the LDS Church―sources that had been kept unseen in Church archives for 150 years―Park recreates one of the most dramatic episodes of the nineteenth-century frontier. Founded in Western Illinois in 1839 by the Mormon prophet Joseph Smith and his followers, Nauvoo initially served as a haven from mob attacks the Mormons had endured in Missouri. In the relative safety of Nauvoo, the industrious Mormons quickly built a religious empire. This experiment in religious utopia, however, began to unravel when gentiles in the countryside around Nauvoo heard rumors of a new Mormon marital practice.
A raucous, violent, character-driven story, Kingdom of Nauvoo raises many of the central questions of American history, and even serves as a parable for the American present. How far does religious freedom extend? Can religious and other minority groups survive in a democracy where the majority dictates the law of the land? The Mormons of Nauvoo, who initially believed in the promise of American democracy, would become its strongest critics. Throughout his absorbing chronicle, Park shows the many ways in which the Mormons were representative of their era, and in doing so elevates nineteenth century Mormon history into the American mainstream.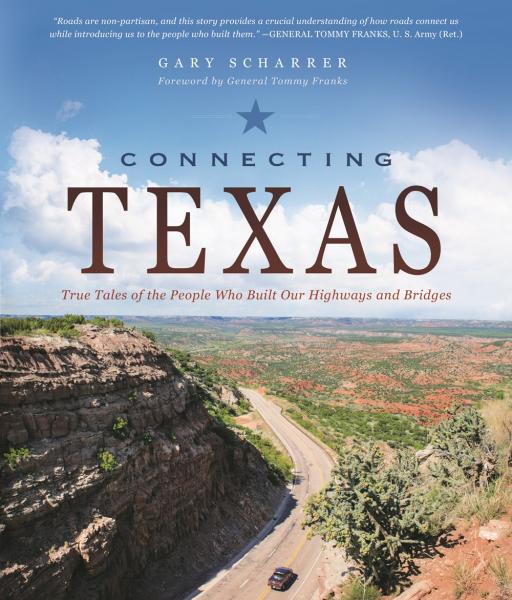 Connecting Texas: True Tales of the People Who Built Our Highways and Bridges
Gary Scharrer
The evolution of the national system of roads in the United States is undeniably linked to our unique history and our past and future successes. Today's roads are a long way from the Model T days, when bold early contractors used mules and Fresnos to build roads and bridges that literally helped people up out of the mud and across uncrossable rivers. Those primitive roads, developed back at the beginning of the twentieth century, link us to each other today. But that story didn't happen overnight.
The legacy of the colorful contractors whose careers intersected with the influential Association of General Contractors provides the basis for Connecting Texas, which is rich in personal interviews and present-day and historic photographs. Gary Scharrer clearly captures the effect that good roads have had on the Texas (and national) economy. But this longtime reporter also weaves an informed and entertaining narrative that will put readers face to face with the inspirational and larger-than-life stories of the giants and everyday people who gave Texas a road system that is the envy of the country.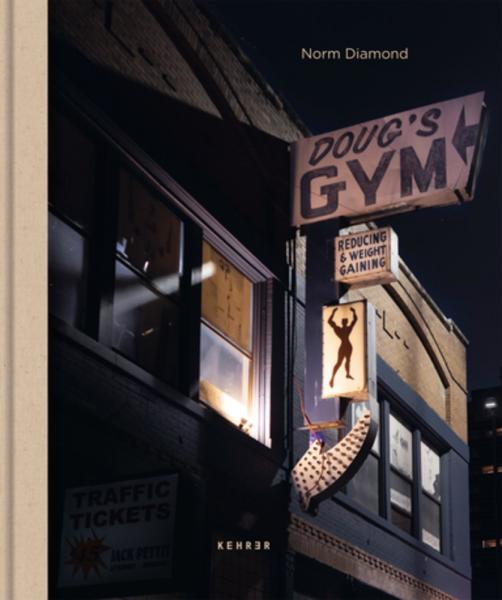 Doug's Gym: The Last of its Kind
Norm Diamond (Author, Photographer), Roy Flukinger (Author)
Norm Diamond photographed the last months of a dilapidated, yet beautiful old gym in Dallas, Texas. These stark images could have come from another era. They evoke themes of memory and loss. No modern gym looks like this. The owner, Doug Eidd, a grizzled eighty-seven-year-old, opened the gym in 1962. He could have emerged from a time capsule as well. His members did not care that the gym was run down or that Doug smoked cigars most of the day. They respected his expertise and loved the casual atmosphere he created. Although Doug was still fit, he did not resemble the muscle-bound figure of his youth. He knew that time would one day engulf him and the gym. This came to pass in the spring of 2018 when he was forced to close the gym on short notice. Diamond stayed to photograph the removal of the equipment as Doug's Gym drifted into memory.
Puberty Drove the Car: I Was Just Along for the Ride
Scott Eubanks
Puberty Drove the Car takes readers on a nostalgic, coming-of-age ride about life in Marshall, Texas, during the '50s and '60s. Told through the eyes of a narrator who has now reached his seventies, Puberty Drove the Car relates the sometimes clumsy and often funny march toward adulthood. These humorous selections—sure to please readers who long to retreat from the frantic pace of today's lifestyle and seek refuge in the past—offer stories full of East Texas laughter. This collection celebrates a down-home good time with people of solid character, reflecting on the syrupy-slow past when gentility and simplicity were conducive to storing away good memories and enjoying friends.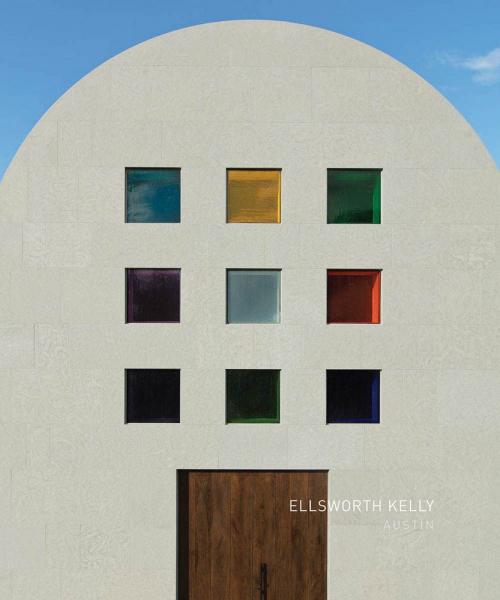 Carter Foster (Author), Ellsworth Kelly (Artist)
In January 2015, the renowned American artist Ellsworth Kelly gifted to the Blanton Museum of Art in Austin the design concept for his most monumental work. A 2,715-square-foot stone building with luminous colored-glass windows, a totemic wood sculpture, and fourteen black-and-white marble panels, the work is titled Austin, following the artist's tradition of naming particular works after the places for which they are destined. The structure is the only building the artist designed, despite Kelly's lifelong interest in architecture and architectural form dating back to his earliest window studies made while living in Paris in the 1940s. Envisioned by Kelly as a site for joy and contemplation, Austin is a cornerstone of the Blanton's permanent collection and a new icon for the city in which it stands. This comprehensive volume from Radius Books provides a thorough look at the project, from its first inception to its current position as one of the artist's most important and enduring works. An incisive essay by Carter E. Foster, deputy director of curatorial affairs at the Blanton, includes archival material, drawings, historic photographs, and nearly all related works Kelly created as he developed the building's design.
***
BUT WAIT, THERE'S MORE!
There are so many Texas books publishing in February that we couldn't feature all of them. The following books also publish in February:
Biography
Becoming George Orwell: Life and Letters, Legend and Legacy by John Rodden
Texas Ranger Lee Hall: From the Red River to the Rio Grande by Chuck Parsons
Accused War Criminal: An American Kempei Tai Survivor by Fiske Hanley
Business
The Seven Keys to Communicating in Mexico: An Intercultural Approach by Orlando R. Kelm, Olivia Hernandez-Pozas, David A. Victor
Cooking
The Living Well Without Lectins Cookbook: 125 Lectin-Free Recipes for Optimum Gut Health, Losing Weight, and Feeling Great by Claudia Curici
The Everything Mediterranean Instant Pot® Cookbook: 300 Recipes for Healthy Mediterranean Meals—Made in Minutes by Kelly Jaggers
Culture & Criticism
Maya Bonesetters: Manual Healers in a Changing Guatemala by Servando Z. Hinojosa and Servando G. Hinojosa
Faith & Inspiration
Praying Women: How to Pray When You Don't Know What to Say by Sheila Walsh
A Boundless God: The Spirit according to the Old Testament by Jack Levison
The Gift of One Day: How to Find Hope When Life Gets Hard by Kerry and Chris Shook
Courageous: 10 Strategies for Thriving in a Hostile World by Dr. Robert Jeffress
Chasing Vines: Finding Your Way to an Immensely Fruitful Life by Beth Moore
The Four Laws of Love: Guaranteed Success for Every Married Couple by Jimmy Evans
Five to Thrive: How to Determine If Your Core Needs Are Being Met (and What to Do When They're Not) by Kathy Koch, PhD (Author), Jim Daly (Foreword by)
In Stone and Story: Early Christianity in the Roman World by Bruce W. Longenecker 
We Were Spiritual Refugees: A Story to Help You Believe in Church by Katie Hays and Doug Pagitt
Government & Politics
The Storm Before the Calm: America's Discord, the Coming Crisis of the 2020s, and the Triumph Beyond by George Friedman 
We Can Overcome: An American Black Conservative Manifesto by Allen B. West
Trump and US: What He Says and Why People Listen by Roderick P. Hart
Grace Canceled: How Outrage is Destroying Lives, Ending Debate, and Endangering Democracy by Dana Loesch
History
The Book of Aggie Lists: Texas A&M University's Military Heritage (Volume 130) (Centennial Series of the Association of Former Students, Texas A&M University) by James R. Woodall
Battle of the Atlantic 1939–41 : RAF Coastal Command's Hardest Fight Against the U-boats by Mark Lardas (Author), Edouard A Groult (Illustrated by)
A Black Women's History of the United States by Daina Ramey Berry, Kali Nicole Gross
Middle Grade
Home Games by Benjamin Markovits 
Sandy the Sloth and the Danger of Diablo by David Otis (Author), Dannie Ryan (Illustrated by)
Photography
Abandoned South Texas by Shane Steeves and Jessica Steeves
Picture Books
Up On Bob by Mary Sullivan 
Sadie Prays for a Good First Day by Valerie McNeil and Cynthia Meadows
Beautiful Shades of Brown: The Art of Laura Wheeler Waring by Nancy Churnin (Author),  Felicia Marshall (Illustrator)
The Easter Bunny Is Coming to Texas by Eric James and Mari Lobo
Piper and Mabel: Two Very Wild but Very Good Dogs by Melanie Shankle (Author), Laura Watkins (Illustrated by)
The Blunders: A Counting Catastrophe! by Christina Soontornvat (Author), Colin Jack (Illustrated by)
The Box Turtle by Vanessa Roeder
Poetry
Naming the Leper: Poems (Barataria Poetry) by Christopher Lee Manes
In Bloom by Esteban Rodriguez
Romance
Tangled Up in Texas (Lone Star Ridge) by Delores Fossen 
A SEAL Always Wins (Texas Navy SEALs) by Holly Castillo
Unforgiven: Includes a bonus novella (Loveless, Texas Book 2) Book 2 of 2: Loveless Series by Jay Crownover
A Long Bridge Home by Kelly Irvin
The Mail-Order Standoff: 4 Historical Stories by Angela Breidenbach, Margaret Brownley, Susan Page Davis, Vickie McDonough
Sci-Fi & Fantasy
You Had Me at Wolf by Terry Spear
How to Love Your Elf by Kerrelyn Sparks
The Fenmere Job (Streets of Maradaine) by Marshall Ryan Maresca 
Science & Medicine
American Sherlock: Murder, Forensics, and the Birth of American CSI by Kate Winkler Dawson 
Southwest Medicinal Plants: Identify, Harvest, and Use 112 Wild Herbs for Health and Wellness by John Slattery
Self-Help
You Got This, Dad: The Expectant Father's Guide to Surviving Pregnancy by Aaron Sharp
Be That Unicorn: Find Your Magic, Live Your Truth, and Share Your Shine by Jenny Block
On the Bright Side: Stories About Friendship, Love, and Being True to Yourself by Melanie Shankle, (Author), Jen Hatmaker (Foreword by)
Young Adult
We, the Wildflowers by  L.B. Simmons 
Honor Lost by Rachel Caine, Ann Aguirre
Western
Bad Apple by Lancaster Hill 
Look for our Texas March Books Preview on March 1!