Beat the February frost with new toasty Texas reads
Saturday, February 4, 2023
If you're looking for a great way to shake off that week of winter we just experienced around the Great State, we're here to distract you with over one hundred Texas-connected titles coming this month. And whether Valentine's Day makes you feel romantic or horrific,  there's something to entice every kind of reader. Enjoy!
J. M. Roberts
Peggy Rector's life is no bed of roses, despite her hunky landscape gardener boyfriend, Jess Carson. Their relationship has its ups and downs and his teenage daughter is no help. When an unpopular homeowner goes missing, a rural Texas community pulls together to search for him, but it's Peggy who finds Vince Koenig dead. The arrow in his abdomen belongs to her best friend's son and the police are gunning for him. Peggy's gut tells her he's innocent, and once again, the members of the Stinky Springs Ladies Social Club band together to investigate. A second death hardens her resolve to solve the crime, but the murderer is on to her. When a Christmas ice storm leaves Peggy isolated, she must outwit a clever killer to survive. 
Lorraine Heath
Marguerite Townsend, an enterprising sleuth hired to obtain proof of a wife's infidelity, secures a position in the household of the woman's lover, never expecting to be lured into the seductive blackguard's arms herself. Devilishly handsome, David Blackwood—quickly realizing the enticing maid aims to uncover his sins—can't risk the dangerous beauty learning the truth: his affairs are chaste, designed to help desperate wives escape unhappy marriages. When accused of murdering the husband of a "paramour," he is forced to seek Daisy's assistance in proving his innocence. As their perilous search draws them into a web of deceits, they can no longer deny their simmering desire. Will Daisy's counterfeit scoundrel quit the scandalous games he plays and surrender his heart into her keeping?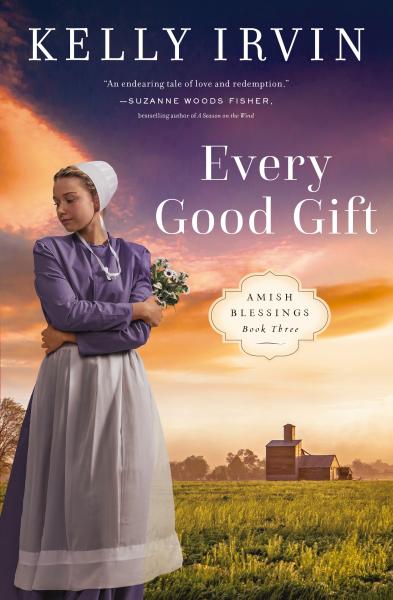 Kelly Irvin
During the most difficult season of her life, how could Maisy know whether meeting was Joshua was a gift from God—or another temptation? Joshua has struggled with his faith ever since the death of his twin brother, leaving Maisy to wonder: How can two people who are so lost ever help each other discover God's plans for their future? 
Leanne Kale Sparks
FBI Special Agent Kendall Beck and Denver Homicide Detective Adam Taylor team up to investigate a kidnapping. When Taylor's niece, Frankie, suddenly vanishes at a local hockey rink, it's clear that there's a predator on the loose—and now, the case has turned personal. One discovery after another leads Beck and Taylor closer to the truth, as they close in on the devastating truth about the fates of the missing girls—and the many who came before them. Will they be able to find Frankie before it's too late?
Eve Gaddy
Spanish gold, mortal danger, and an attraction hotter than the Texas summer sun… 1992 Texas Coast Marine archeologist Arleigh Prescott has new research to pinpoint the final undersea resting place of one of the richest Spanish galleons ever sunk off Texas waters. But she'll need the help of treasure hunter Cade Callahan to actually locate it. While Cade is drawn by the allure of Spanish gold, Arleigh wants to see history preserved. If that basic conflict—and the fiery passion that ignites between them—weren't enough to complicate the search, modern-day pirates and an ancient curse also stand in their way. Can they overcome their differences, defeat the pirates, find the treasure—and escape the curse?
Max L. Knight
Ghostly Bugles is a fictional recreation of the Alamo story, rich in historical detail with a paranormal element. An old man grapples with his own mortality while trying to make sense of perceived outreach from beyond the grave. The 1836 siege and battle unfold through his memories, dreams, and ghostly visitations giving new appreciation for the courage and sacrifice of everyone involved - Texian and Tejano defenders and Mexican soldiers. Beyond the myth and the legend are their stories as well as his own. 
Teddy Jones
In this fourth novel in the Jackson's Pond, Texas series, Marva Cope arrives in Jackson's Pond as the new postmaster. She's friendless, alone except for her feisty Aunt Violet, a long-time local. At 55, Marva chooses to change—to put the guilt, sadness, regrets, and her previously narrow life in the past and open herself to making friends. It's not an easy task, but people of Jackson's Pond welcome her and she's finally able to consider what to do with the rest of her life. 
Anita Dickason
Secrets that defy time. Tori Winters' plan to turn her historic house into a bed & breakfast inn has barely begun when disaster strikes. The secret tunnel, built by her great-grandfather, an infamous Dallas gangster, collapses. In the debris, a skeleton is found, an unknown victim with a bullet hole in the skull. The devastating incident triggers more than a police response. When accusations arise that the tunnel is dangerous, a push is on to condemn her property. For Tori, it seems she can't escape the past. It keeps clawing its way into her life. Embattled, she struggles to discover who hides in the shadows waiting to kill. Who has a motive for murder? And … is Tori the next target?
Lisa Harris
From USA Today Best-selling author Lisa Harris comes the fifth book in an epic series where the survival of Shadow Ridge depends on learning how to fight crime all over again. In the prequel to the series, The Last Day, Chase said good-bye to Hope and left Shadow Ridge for an overnight prisoner transport to San Angelo. . .the day before the grid went down. For those rooting for Hope McQuaid and Chase Becket to find each other again, well, the wait is almost over. Except the circumstances aren't what either of them could have ever imagined.
The Trouble with Pushing Up Daisies
Melissa Bourbon
Online dating isn't everything it's cracked up to be. Or maybe it is. Case in point: Mikenna, the perennially perky owner of Cowboy Coffee, is charmed by a guy she thinks is special. But then, after one spectacular date, she's ghosted and left heartbroken. Tumbleweed Today editor Hope McIntyre decides to dig into the ghosting epidemic with a series of articles. What she finds is that Mikenna isn't the only victim of the Tumbleweed Romeo. In fact, she is only one on a long trail of broken hearts. When the Tumbleweed Romeo is found dead, Mikenna—and every other jilted woman in town—becomes a suspect in his murder. Hope makes it her business to discover who made sure the Tumbleweed Romeo would be permanently taken off the market and pushing up daisies.
Kathleen Kent
A masterful and riveting thriller about a female CIA agent whose extraordinary facial recognition powers lead her into the dangerous heart of the Soviet Union—and the path of a serial killer.
Betsy L. Ross
Suffering guards its mysteries, but when an upswell of antisemitism forces Rachel into hiding, she begins her journey to its center. The trip will take her back in history to Sariah, a young woman whose status during the Inquisition is doubly marred as a Jew and a lesbian, and to Jakob, a teenage boy who spends the Holocaust hidden in a farmhouse where he plans his revenge in the only way he can. Back in the present, Jewish children murdered by the Righteous wait for their stories to be told.
Reverend Leo Patalinghug and Michael P. Foley
Michael Foley's fans have been devoutly drinking with the saints for years. Now it's time for dinner! The inimitable theologian and mixologist teams up with the priest and TV chef Leo Patalinghug in a culinary romp through the liturgical year.
Luana Ehrlich
When CIA covert operative, Titus Ray, is summoned to the White House, he willingly accepts an assignment from the President that could prevent the Iranians from developing a nuclear weapon to annihilate Israel. Once he arrives in country, however, he quickly learns the tentacles from his past have reached into his present and now threatened to destroy his future. Will his prayers be answered in time or has his time come to an end?
Jodi Lea Stewart
From this historical adventure comes the tale of an international rescue agency, The Gold Rose, operating in the 1940s under the guise of a world horticulture organization. Top-rated ROSE Agent Charlotte Hunt-Basse has defied death and danger for a decade, but saving two of her assignments, Pinkie and Babe, will challenge her as never before. Against a backdrop of WWII and the Communist takeover of China, this mystery drama sends the reader around the world and into the raw and bloody truths of history. 
John Albedo
Third and final installment of The Brainbow Chronicles, a trilogy that pits reason vs. faith over the course of a lifetime, from Dr. Chase Callaway's stint in medical school through his apparent death while in the throes of a 13-generation family curse. From the making of a surgeon (Nutshell), then the deconstruction of that same surgeon (Cannibal Club), Heavenly Blues picks up with a new protagonist, Will Glendenning, who is in the process of establishing a cancer research foundation based on a faulty agenda demanded by the wealthy donor – Will's deceased father. Years later, the "ludicrous" agenda proves valid, thanks to anonymous tips received online. Will connects these tips to his old friend and classmate Chase Callaway, whereupon a cold case turns hot. 
Fern Brady
The Dragonborn leader of the nation of Sorusvia, President Nichamir Vlanespor Input, must find a way to convince Usmerim artist and innovator, Denipia Leron, to be his mate. But the political landscape between their nations as well as Denipia's desire to protect her burgeoning company, stand in his way. Can he prove himself worthy of her love?
Michelle Hillen Klump
Reporter-turned-mixologist Samantha Warren has already thwarted one murder. Now, her world is shaken—definitely not stirred—once again as another killing throws her world into chaos. Samantha is mixing cocktails at the German Texan Lodge's July Fourth festival—a gig she was roped into by her mother. Lodge loyalties are divided over a proposal to build a country-club-style tennis center on the lodge grounds. Her mom's best friend Patty Davis is opposed to the plan. Society matron Angela Clawson is all for it. At the festival, they're seen in a heated argument—and hours later, Angela is found dead. Samantha's mother begs her to help clear her best friend's name, but can she handle another murder case or will the whole investigation go bottoms up?
Heather Alexander (illustrated by Jen Taylor)
Only in Texas! showcases all that is great about the Lone Star State, from its big cities to the stunning natural beauty of its great deserts and the rich culture and history of the second-largest state in the U.S.A! The book takes readers on a trip to all the highlights of the great state... keeping it weird in Austin, reaching for the stars in Houston, and feeling history come alive in San Antonio. A timeline reveals this historic border state's rich and varied history, and accessible and informative text brings this whistlestop tour to life, transporting young readers on a wild journey.
Donald Mace Williams
When a strange, beguiling creature is found to have slaughtered first the cattle of a lonely ranch in the late nineteenth-century Texas, then one of its laborers, the fate of the locals is placed in the hands of an out-of-towner, a calm and confident young man by the name of Billy Wolfe. In this adaptation of Beowulf, Donald Mace Williams recasts the epic poem, setting it in the Old West and turning it into a critique of man's encroachment on nature. In Being Ninety, Williams recounts his more than nine decades as a child of the Depression, a poet, journalist, professor, classically trained singer, husband of 62 years, father, and lifelong wanderer. Williams's life reads like a picaresque novel of Texas and many points farther afield. 
BUT WAIT, THERE'S MORE!
There are so many Texas-connected books publishing this month that we couldn't feature all of them. The following books also publish in February:
BOOKS FOR YOUNG READERS
Bear Knight by James R. Hannibal
The Easter Egg Hunt in Texas by Laura Baker
Eight If By Choice by Martha Carr & Michael Anderle
Fatal Depths by Kevin Mclaughlin & Michael Anderle
Girls Can by Deb Preston
If You Give A Girl A Motorcycle by Katherine Noble, Jack Noble Illustrator
Magical Elements of The Periodic Table: Presented Alphabetically by The Metal Horn Unicorns by Sybrina Durant
The Reluctant Assassins by Sarah Noffke
Texas Birds Nature Activity Book, Published by Waterford Press
Texas Grasslands Nature Activity Book, Published by Waterford Press
Texas Mammals Nature Activity Book, Published by Waterford Press
Texas Seashore Life Nature Activity Book, Published by Waterford Press
Witch With A Cause by T. R. Cameron, Martha Carr, & Michael Anderle
NONFICTION
The Dallas Story: The North American Aviation Plant and Industrial Mobilization during World War II by Terrance Ferguson
Fly Fishing Houston & Southeastern Texas by Robert H. McConnell
Foundations of the Information and Knowledge Professions by Suliman Hawamdeh, Jeonghyun Kim, & Xin Wang
Hitler's Maladies and Their Impact on World War II by Tom Hutton
Land Stewardship for Birds by W. Rufus Stephens, Jan Wrede
Particles of a Stranger Light by Anthony Sutton
Rod Penner: Paintings by Rod Penner
Sassy Mamas and Other Plays by Celeste Bedford Walker
Scenic Driving Texas by Laurence Parent
Sharpening the Legal Mind: How to Think Like a Lawyer by William Powers
States of Neglect: How Red-State Leaders Have Failed Their Citizens and Undermined America by William Kleinknecht
Texas Lithographs: A Century of History in Images by Ron Tyler
Texas State Parks: The First 100 Years by George Bristol
Upper East Side of Texas: Small Towns & Cultural Districts by P.A. Geddie
Winning Fixes Everything: How Baseball's Brightest Minds Created Sports' Biggest Mess by Evan Drellich
HORROR/MYSTERY
A Killing of Innocents by Deborah Crombie 
Azure and the Case of the Clueless Hiker by Verena Deluca
Castle Island Murder by Brittany E. Brinegar
Club Krewe by Jana DeLeon
Cupid, Cupcakes and Carnage by Kaz Delaney
The Dead Certain Doubt by Jim Nesbitt
Deadly Injustice by Peyton Dinwiddie
Don't Fade On Me by Mary Anne Edwards
Don't Fear The Reaper by Stephen Graham Jones
Forsaken Talents by Leslie Piggot
Ghosted by Helen Foster
The Ghosts of Minera Springs by Charles Franklin
Her Solemn Oath by Vanetta Chapman
Murder on the Brazos by Bruce Hammack
Primer and Punishment by Diane Kelly
Shadow State by Frank Sennett
The Spite House by Johnny Compton
The Visitor Makes A Retreat by Julie B Cosgrove
Whip by Carolina Mac
ROMANCE
A Lady's Most Unexpected Match by Dorothy Sheldon
Finding Love by Jill Sanders
Flashes of Life by DeDe Ramey
Melody's Miracle by Kirsten Osbourne
Mr. Temptation by Lori Wilde
Quinn and the Mail Order Bride by Caroline Clemmons
Small Town Start by Jenna Brandt
Tactical Force by Lynn Shannon
Tangled Past by Leah Braemel
Texas Bodyguard: Luke by Janie Crouch
Undisputable Cowboy by Debra Clopton
The Untamable Lizzy Brown by Susan Liberty
VAUGHN: Firebrand Cowboys by Barb Han
Winning Her Fortune by Heatherly Bell
Wish Me Love by Paula Adler
Wolf Takes the Lead by Terry Spear
OTHER FICTION
Animal Charmer by Rain Nox
The Bite by Z.W. Taylor
Call of the Wilde by Preston Lewis
Grizzly Moon by Patrick Dearen
Hayley Aldridge Is Still Here by Elissa R. Sloan
Liliana's Invincible Summer by Cristina Rivera Garza
The Lost Opal by Patty Wiseman
Never Never by Colleen Hoover & Tarryn Fisher
Particles of a Stranger Light by Anthony Sutton
Riding the Tempest by Lee Jackson
The Secret Within by Sean Platt & David W. Wright
Seekers by Ann Swann
Sheriff of Starr County by David A. Bowles
Supernatural Noir by Ellen Datlow (Editor)