Friday, February 22, 2019
Genre: Paranormal Cozy Mystery
Publisher: Henery Press
Date of Publication: February 26, 2019
Number of Pages: 234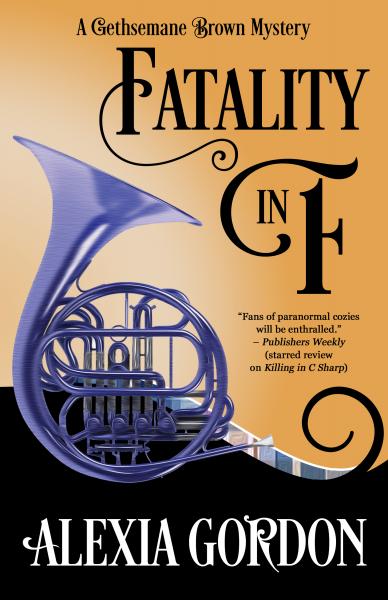 ABOUT THE BOOK: Fresh from solving her third mystery—and saving Dunmullach's firstborn males from a vengeful ghost—Gethsemane Brown's ready to relax and enjoy her summer. Her plans include nothing more dangerous than performing in the opening ceremony of the annual rose and garden show and cheering on Frankie Grennan, who's entered his hybrid rose into the competition.
But when a mysterious stalker starts leaving Frankie floral bouquets as coded messages, Gethsemane fears a copy-cat may be planning to recreate the still-unsolved murders of the infamous Flower Shop Killer. Then Frankie's main competitor in the rose show—and the reason his marriage failed—turns up dead in Frankie's rose garden. Frankie takes first prize in the category "prime suspect."
So much for a relaxing summer. 
As bodies start dropping like rose petals, Gethsemane must judge the other suspects and find the real killer. Or rose bushes won't be the only things dead-headed in Dunmullach.
PRAISE FOR THE GETHSEMANE BROWN MYSTERY SERIES:
Book 1, Murder in G Major
Winner of the 2017 Lefty Award for Best Debut Novel
2016 Agatha Award nominee for Best First Novel
Suspense magazine "Best of 2016" selection in Debut Novel category
Book 2, Death in D Minor
Runner-Up, 2017 Lone Star Bloggers' Choice Awards, Best Mystery
Book 3, Killing in C Sharp
Starred review, Publisher's Weekly, January 29, 2018
CLICK TO ORDER ON:
┃  Amazon  ┃  Barnes and Noble  ┃  iBooks  ┃  Kobo  ┃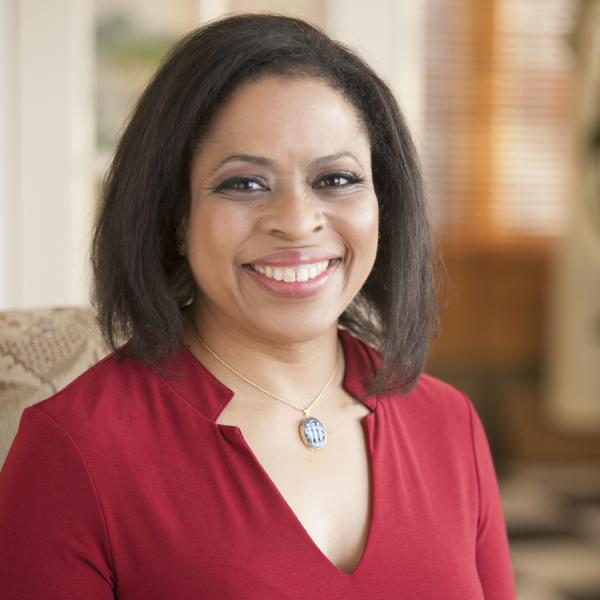 ABOUT THE AUTHOR: A writer since childhood, Alexia Gordon won her first writing prize in the 6th grade. She continued writing through college but put literary endeavors on hold to finish medical school and Family Medicine residency training. She established her medical career then returned to writing fiction. Raised in the southeast, schooled in the northeast, she relocated to the west where she completed Southern Methodist University's Writer's Path program. She admits Texas brisket is as good as Carolina pulled pork. She practices medicine in North Chicago, IL. She enjoys the symphony, art collecting, embroidery, and ghost stories.
 ║  Website ║ Facebook ║ Instagram ║ BookBub  ║ Twitter ║ Goodreads║
This tour is complete; go directly to the blog tour stops by clicking the links below.
| | | |
| --- | --- | --- |
| 2/26/19 | Sneak Peek | |
| 2/26/19 | Playlist | |
| 2/27/19 | Review | |
| 2/28/19 | Review | |
| 3/1/19 | Top 5 List | |
| 3/1/19 | Author Interview | |
| 3/2/19 | Review | |
| 3/3/19 | Review | |
| 3/4/19 | Top 5 List | |
| 3/4/19 | Top 5 List | |
| 3/5/19 | Review | |
| 3/6/19 | Series Spotlight | |
| 3/6/19 | Excerpt | |
| 3/7/19 | Review | |
| 3/7/19 | Review | |
| 3/8/19 | BONUS Review | |
(GIVEAWAY ENDED 3/8/2019)