Join us on Book Blog Tour!
FATAL CODE
The SNAP Agency Series, Book 2
by NATALIE WALTERS
Fiction / Christian / Suspense / Romance
Publisher: Revell
Date of Publication: May 1, 2022
Number of Pages: 320 pages 
ABOUT THE BOOK: In 1964, a group of scientists called the Los Alamos Five came close to finishing a nuclear energy project for the United States government when they were abruptly disbanded. Now the granddaughter of one of those five scientists, aerospace engineer Elinor Mitchell, discovers that she has highly sensitive information on the project in her possession--and a target on her back.

SNAP agent and former Navy cryptologist Kekoa Young is tasked with monitoring Elinor. This is both convenient since she's his neighbor in Washington, DC, and decidedly inconvenient because . . . well, he kind of likes her.
 
Natalie Walters sucks you into the global race for space domination in this perfectly paced second installment of her SNAP Agency romantic suspense series.
CLICK TO PURCHASE!
│ Amazon │ Baker Book House | Christianbooks.com|
│ Barnes and Noble|Other Revell Affiliates|
 
ABOUT THE AUTHOR: Natalie Walters is the author of Lights Out, as well as the Harbored Secrets series. A military wife, she currently resides in Texas with her soldier husband and is the proud mom of three. She loves traveling, spending time with her family, and connecting with readers.
◆  WEBSITE  ◆  FACEBOOK  ◆  TWITTER  ◆
◆ AMAZON  ◆  GOODREADS ◆ BOOKBUB ◆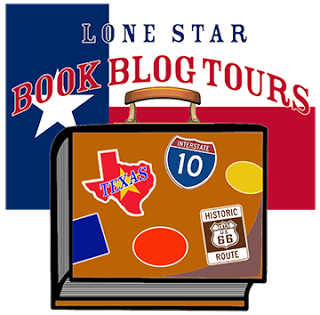 Click the blog name for direct links to book reviews & special features. 
| | | |
| --- | --- | --- |
| 5/10/22 | BONUS Series Spotlight | |
| 5/10/22 | Review | |
| 5/11/22 | Review | |
| 5/11/22 | BONUS Promo | |
| 5/12/22 | Excerpt | |
| 5/13/22 | Review | |
| 5/14/22 | Deleted Scene 1 | |
| 5/15/22 | Deleted Scene 2 | |
| 5/16/22 | Author Interview | |
| 5/17/22 | Review | |
| 5/18/22 | Top 9 List | |
| 5/19/22 | Review | |
Giveaway ended May 20, 2022