Join us on Book Blog Tour!
FANCY
Love Train Multi-Author Series, #10
by LINDA BRODAY
Western Romance /Sweet Romance/ American Historical Romance
Pages:          190 pages
Publisher:      Kindle Unlimited
Publication Date:     August 15, 2022
ABOUT THE BOOK:
A stolen baby
An orphan child
A bargain struck
Told her baby died in childbirth, Fancy Dalton grieves for her son. But in the midst of a raging storm, a shadowy figure appears and tells her that he's alive and well! He was stolen! Now she has an address and a name. From despair comes hope.
One thought drives her—finding and getting him back. Selling everything she owns, Fancy buys a one-way train ticket to Denver. Nothing and no one will stop her. In a mad dash to board the train, she collides with Jack Coltrain. As fate would have it, the rugged cowboy, on a mission of his own, sits next to her. Experience has taught her to be wary of men. But when her bag is stolen, he gets it back and earns a small piece of her trust.
As the iron wheels roll, taking her closer to her two-year-old son, Fancy and Jack discover an orphan girl who needs their help and open their arms to her. Ten hours from their goal, Fancy and Jack strike a deal—her help for his. Desperate times for both call for creative solutions…but marriage, even in name only? However, nothing is off the table. She'll do whatever she must to save the orphan and get her child back. Still, giving Jack her heart…that's not part of the bargain.
Click to purchase!
ABOUT THE AUTHOR: I'm a New York Times and USA Today bestselling author of thirty historical western romance novels and short stories. I reside in the Texas Panhandle on land the American Indian and early cowboys once roamed, and at times if the breeze is just right, I can hear their voices whispering in the wind. Texas's rich history is one reason I set all my stories here where cowboys still remain caretakers of the land. I'm inspired every day by their immense dedication and love for the wide-open spaces. I combine those men with the love of family in all my stories and hope to continue to give readers books that entertain and fulfill.
| Website | Facebook | Twitter |
| Goodreads | Pinterest | BookBub |
Giveaway ended August 19, 2022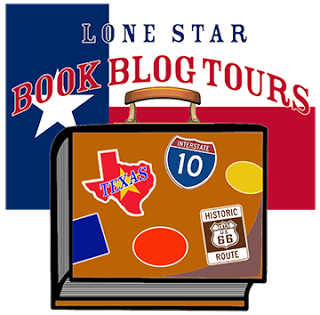 Click the blogs for direct links to book reviews & special features!
| | | |
| --- | --- | --- |
| 8/9/22 | Excerpt | |
| 8/9/22 | BONUS Promo | |
| 8/10/22 | Review | |
| 8/10/22 | BONUS Promo | |
| 8/11/22 | Character Spotlight | |
| 8/12/22 | Review | |
| 8/13/22 | Notable Quotables | |
| 8/14/22 | Characer Interview | |
| 8/15/22 | Review | |
| 8/16/22 | Sneak Peek | |
| 8/17/22 | Review | |
| 8/18/22 | Review | |