Celebrate your holidays with Lone Star Lit
Sunday, November 29, 2020
We're still digesting the Thanksgiving feast as we eye the leftovers, football is blaring from the family room, and the forecast is chilly and damp. Obviously, it's a good time to plan your gift list for online shopping—and we've got you. December Texas new releases include your choice of mysteries—cozy or decidedly not; secret British pigeons; fierce women; inspiration for fresh starts; meditation if your holiday season is a little frantic; German literature in translation; a whole posse of Westerns; gorgeous coffee-table volumes; poetry from a Texas laureate; sculptors of fantasy; show business; and Pancho Villa's saddle.  
Celebrate your holidays with Lone Star Lit. ¡Salud!
The Chinese Murder of Edward Watts
Shelton L. Williams
The Chinese Murder of Edward Watts is set in exotic places like Taipei, Beijing, and No Trees, Texas. Edward Watts is found with his neck broken and his body lashed to a pump jack. Covey and JayJay must sort out who did it by navigating through a political uproar while investigating a possible spy ring, suspected Chinese gangsters, an active ghost, and JayJay's disappearance. Strange times and colorful characters abound.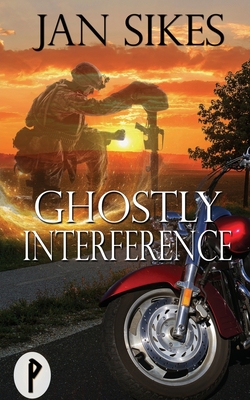 Jan Sikes
Jag Peters has one goal in his quiet comfortable life: to keep his karma slate wiped clean. A near-miss crash with a candy-apple-red Harley threatens to upend his safe world. He tracks down the rider to apologize properly. Slipping into a seedy biker bar, he discovers the rider isn't a "he", it's a "she", a dark-haired beauty.
Rena Jett is a troubled soul who lives in a rough world. She wants no part of Jag's apology, but even while she pushes him away, she is attracted to him. When he claims to see a ghost—her brother—can she trust him? And could her brother's final gift, a magical rune stone with the symbol for "happily ever after," have the power to heal her wounds and allow opposites to find common ground—perhaps even love?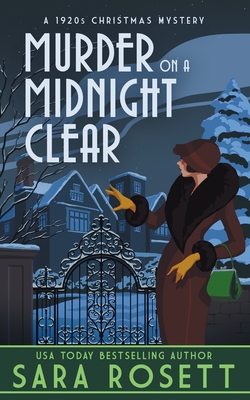 Murder On A Midnight Clear: A 1920s Christmas Mystery
Sara Rosett
Olive and Jasper have never been closer—except in one area: Jasper is still reticent about his frequent disappearances from polite society. With the holidays approaching and no paying client on the books, Olive decides to shadow Jasper when he's unexpectedly called away. Her search brings her to Holly Hill Lodge where an eclectic group has gathered to celebrate an old-fashioned English Christmas.
The guest list includes a celebrated lawn-tennis champion, a fussy scientist studying snowflakes, a persuasive luggage salesman, a famous lady explorer, and the family's eccentric aunt who has a fondness for the newfangled drinks called cocktails. When the butler goes missing, Olive and Jasper must work together to solve the Christmas crime—as well as the secret Jasper hides.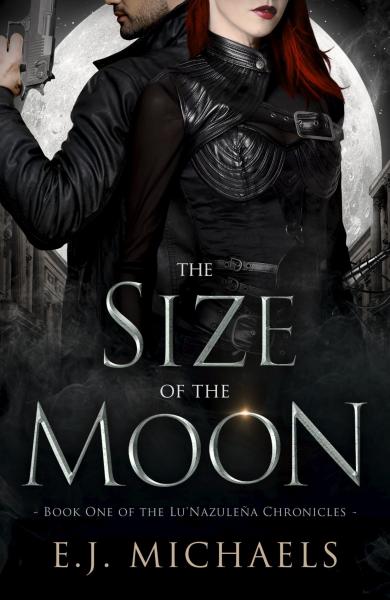 E. J. Michaels  
Marcus used to ignore the things that went bump in the night. It cost him dearly. Now he helps Autumn track down these dark creatures, letting her do all the destroying—until the high-riser elves threaten his son.
Autumn is a warrior living in a time when warriors aren't needed, except to dispatch the occasional strig, a deadly creature that feeds off the living. Part elf and part human, she's been seemingly content for hundreds of years. Things change when she discovers she has deep affection for Marcus, a human. And now his life is threatened by the rogue elf that destroyed her family.
Vowing revenge, Autumn once again takes up the sword to hunt her old prey. Though the elves despise humans, they fear Autumn and unleash a fearsome horde of predators to stop her. Yet the elves are about to discover how dangerous an enemy Marcus can be. He's prepared to go through man, beast, and elf to keep from losing those he loves again—regardless of the consequences.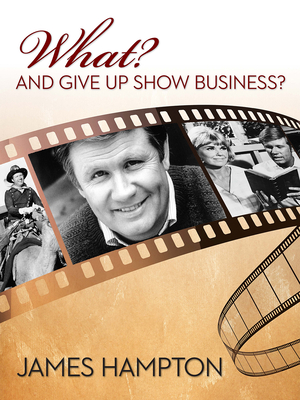 What? And Give Up Show Business?
James Hampton
What? And Give Up Show Business? is the hilarious autobiography of James Hampton, who for over fifty years has been one of the most familiar faces in television and film. A wonderful slice of life in Hollywood, told through the personal stories of one of its most prolific actors, this book will appeal to nostalgia buffs, classic film and television aficionados, fans of celebrity autobiographies and biographies, and people who just enjoy a good laugh and great storytelling.
This enchanting memoir also includes some of the author's favorite recipes, which are woven into stories about such show-business icons as Doris Day, Clint Eastwood, and Michael J. Fox. Never-before-seen photographs of Hampton and his friends, who happen to be some of the world's favorite entertainers, pepper this jewel of a tale chronicling life in La-La Land. Everyone who loves classic television and films will enjoy What? And Give Up Show Business?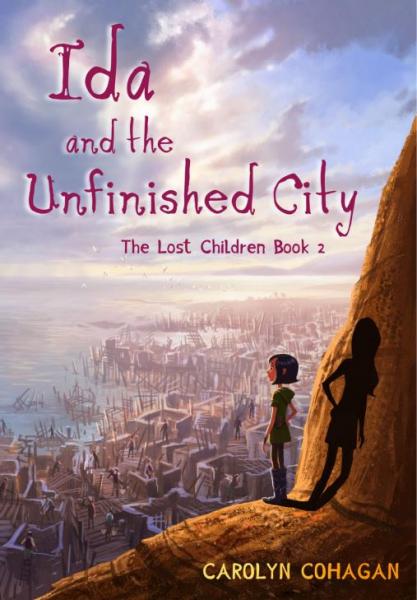 Ida and the Unfinished City: The Lost Children Book 2
Carolyn Cohagan 
In this long-awaited sequel to The Lost Children, con-artist and tough-girl Ida Dorrington journeys to the Unfinished City to find a cure for her inability to age. Stuck in the body of a twelve-year-old, Ida longs to look and feel her true age of sixteen. The Unfinished City is the weirdest place Ida has ever visited—on the same day, every year, a flood destroys the whole town, and odder still, the citizens look forward to it!
To Ida's dismay, no one in the Unfinished City wants to explain the mysterious Treatment that could be Ida's remedy. Ida begs, borrows, and steals to get what she wants. Will she be able to set her age right and return to her friends Fargus and Josephine before her scheming and lies catch up with her?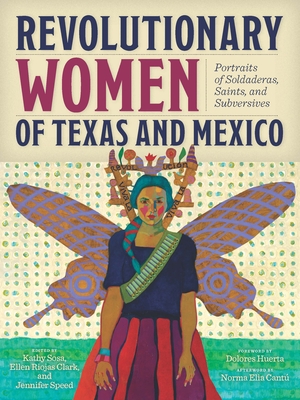 Revolutionary Women Of Texas And Mexico: Portraits of Soldaderas, Saints, and Subversives
Kathy Sosa, Ellen Riojas Clark, Jennifer Speed 
Much ink has been spilled over the men of the Mexican Revolution, but far less has been written about its women. Kathy Sosa, Ellen Riojas Clark, and Jennifer Speed set out to right this wrong in Revolutionary Women of Texas and Mexico, which celebrates the women of early Texas and Mexico who refused to walk a traditional path. The anthology embraces an expansive definition of the word "revolutionary" by looking at female role models and subversives from the last century who stood up for their visions and ideals and continue to stand for them today.
Eighteen portraits provide readers with a glimpse into each figure's life and place in history. At the heart of the portraits are the women of the Mexican Revolution (1910-1920)⁠, like the soldaderas who shadowed the Mexican armies, tasked with caring for and treating the wounded troops. Filling in the gaps are iconic godmothers⁠ like the Virgin of Guadalupe and La Malinche, whose stories are seamlessly woven into the collective history of Texas and Mexico. Portraits of artists Frida Kahlo and Nahui Olin and activists Emma Tenayuca and Genoveva Morales take readers from postrevolutionary Mexico into the present.
Each portrait includes a biography, an original pen-and-ink illustration, and a historical or literary piece by a contemporary writer who was inspired by their subject's legacy. Sandra Cisneros, Laura Esquivel, Elena Poniatowska, Carmen Tafolla, and others bring their experience to bear in their pieces, and Jennifer Speed's introduction contextualizes each woman in her cultural-historical moment. A foreword by civil rights activist Dolores Huerta and an afterword by scholar Norma Elia Cantú bookend this powerful celebration of women who revolutionized their worlds.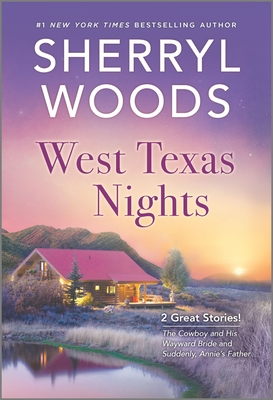 Sherryl Woods
"The Cowboy and His Wayward Bride"
Country-singer Laurie Jensen has never forgotten her childhood sweetheart, rancher Harlan Patrick Adams. After all, she admitted she loved him, then left with no explanation when she discovered she was pregnant. Being on the road with a newborn has taken its toll, and she's given everything for her career. The last thing she wants is to settle down—but will she change her mind when her baby's father comes calling?
"Suddenly, Annie's Father"
Ever since a tragic car accident ruined his career, ex-rodeo star Slade Sutton put down new roots at the Adams family ranch. His hectic life left little room for family—until his ten-year-old daughter lands on his doorstep with no one else to turn to. Slade knows he'll need whatever help he can find, even from mysterious rancher Val Harding. Slade has a heart of gold when it comes to his daughter, but he must discover if there's room in his heart for Val, too.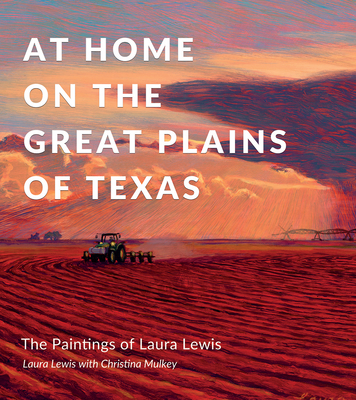 At Home On The Great Plains Of Texas: The Paintings of Laura Lewis
Laura Lynn Lewis, Christina Mulkey, Joe Holley (Foreword by)
With a laugh, Laura Lewis says of her art, "I am uncomfortable painting mountains because they get in the way of the view." The challenge for this High Plains realist is to create strong compositions out of the extreme horizontals that predominate her chosen artistic geography. As the works in this book will attest, Lewis excels in capturing the views discovered in her ramblings across the length and breadth of the region she has dubbed the "Great Plains of Texas." Her paintings are a celebration of the land and the people that capture the distilled essence of a place that has formed her vision and her understanding of what it means to be at home.
Opening with a foreword by longtime columnist and Texas observer Joe Holley, At Home on the Great Plains of Texas offers images of paintings that Lewis intends as "a glass of cool water for anyone thirsting for the beauty to be found here." The paintings are interspersed with vignettes by Christina Mulkey, a writer whom Lewis invited to accompany her on many of her "image safaris."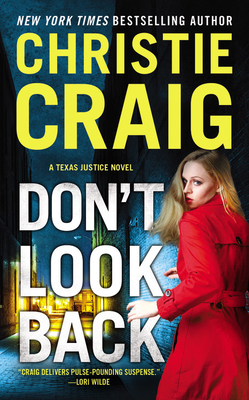 Don't Look Back (Texas Justice #3)
Christie Craig
FBI agent Bree Ryan's latest mission is personal: she's posing as a waitress at the Black Diamond strip club, the same club where her estranged half-sister worked until she turned up dead. When Bree's undercover assignment is compromised, she turns to the only man she knows who can help her—Connor Pierce, a too-sexy-for-his-own-good, rule-breaking cop with a knack for solving cold cases. 
When someone breaks into Bree's apartment, Connor's detective skills aren't the only things that kick into overdrive. Although his job demands he remain detached, now he finds himself tempted not only by Bree's beauty but also her intelligence and bravery. As the investigation (and their attraction) grows more intense, lives are in jeopardy, and Connor finds the most important rule he must break is his own. But can he put his heart on the line?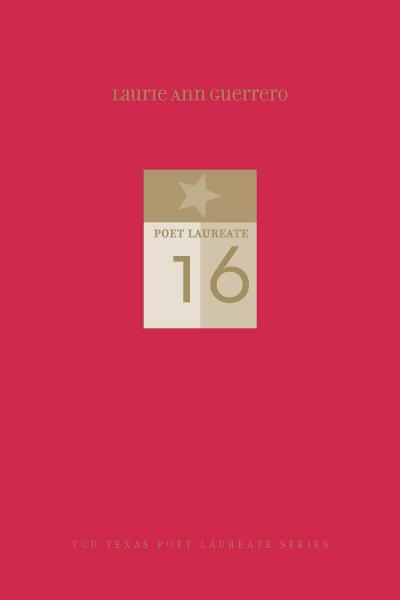 Laurie Ann Guerrero: I Have Eaten the Rattlesnake; New and Selected Poems 
Laurie Ann Guerrero
This collection of Guerrero's new and selected work documents the struggle to both honor and disrupt cultural, social, and familial traditions and histories. Hers is an honest and fearless examination of racism, sexism, domestic abuse, illness, and loss.
Feminist writer, mother, and educator, Guerrero has been described by the San Antonio Current as "a badass of poetic proportions." In her poems, bodies sway "above the cotton like sheets on a line," women turn into roosters, grief is carried like a newborn, snake venom is made in the marrow of the atlas bone, and the greatest revolution is "to sing graveside, to whisper intention into bowls of beans, to dance / without fear or fight." With her unfailingly bold imagery and sharp eye, this collection of Guerrero's work is a carefully constructed artifact by a poet who works and thinks with her hands.
This volume is the fourteenth in the TCU Press Texas Poet Laureate series.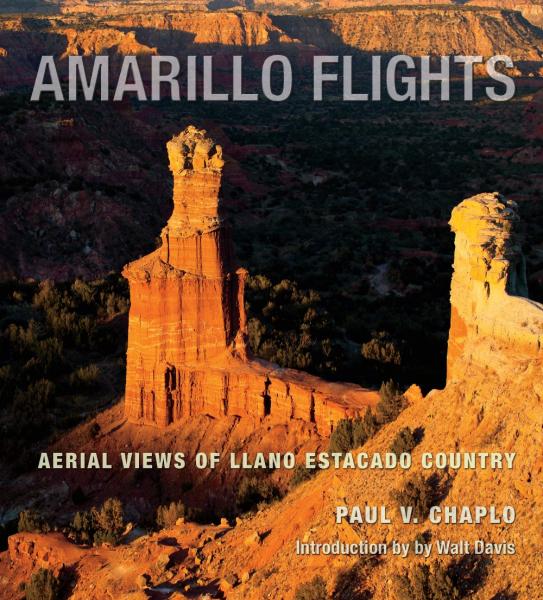 Amarillo Flights: Aerial Views of Llano Estacado Country 
Paul V. Chaplo, Walt Davis (Introduction by)
Visitors to Texas and New Mexico have marveled for centuries at the immensity of the Llano Estacado and the surprising contrast as, at the edges of the great mesa, the flat ground gives way suddenly to such spectacular formations as the Palo Duro and Caprock Canyons. In the introduction to Amarillo Flights, artist and naturalist Walt Davis chronicle the history of this region—what Paul Chaplo calls the "Llano Country"—and of those artists, mapmakers, and travelers who have tried in various ways to capture its spirit.
Working in "the vast studio of the sky," aerial photographer Chaplo has battled high winds, turbulence, dust, ice, near-miss bird strikes, wildfire smoke, and a host of aircraft problems to show the Llano Country from a place most of us will never be. Covering more than forty thousand square miles, he explores the incredible beauty and rich cultural history of the Panhandle and the surrounding landscapes, from canyons in New Mexico and Texas to hills and plains in Oklahoma. With the help of daring pilots, numerous aircraft, and a remarkably steady hand, Chaplo manages to capture in more than 100 striking photographs the shapes, textures, and colors of the rugged landforms that cannot be perceived fully from the ground.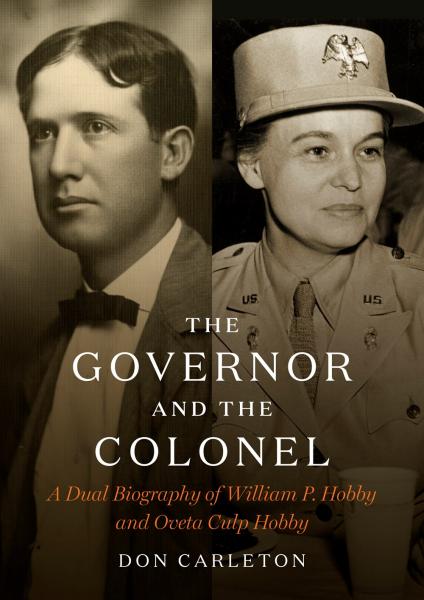 The Governor and the Colonel: A Dual Biography of William P. Hobby and Oveta Culp Hobby 
Don Carleton
William P. "Will" Hobby Sr. and Oveta Culp Hobby were one of the most influential couples in Texas history. Both were major public figures, with Will serving as governor of Texas and Oveta as the first commander of the Women's Army Corps and later as the second woman to serve in a presidential cabinet. Together, they built a pioneering media empire centered on the Houston Post and their broadcast properties, and they played a significant role in the transformation of Houston into the fourth largest city in the United States. Don Carleton's dual biography details their personal and professional relationship—defined by a shared dedication to public service—and the important roles they each played in local, state, and national events throughout the twentieth century.
This deeply researched book not only details this historically significant partnership, but also explores the close relationships between the Hobbys and key figures in twentieth-century history, from Texas legends such as LBJ, Sam Rayburn, and Jesse Jones, to national icons, including the Roosevelts, President Eisenhower, and the Rockefellers. Carleton's chronicle reveals the undeniable impact of the Hobbys on journalistic and political history in the United States.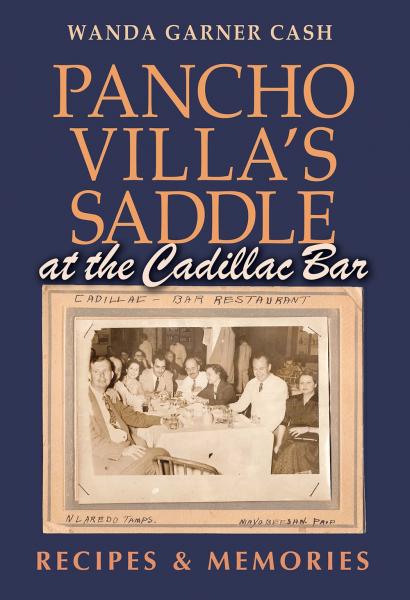 Pancho Villa's Saddle at the Cadillac Bar: Recipes and Memories 
Wanda Garner Cash
In 1924, Achilles Mehault "Mayo" Bessan and his eighteen-year-old bride journeyed from New Orleans to Mexico, where he ultimately transformed a dirt-floored cantina in Nuevo Laredo into a bar and restaurant renowned across the United States for its fine seafood and fancy cocktails. The Cadillac Bar built a reputation as one of the finest eateries and watering holes in the Southwest, even surviving a 1954 flood that devastated cities on both sides of the Rio Grande. Its history sprawls across more than a half-century, and its food and drink drew inspiration from the culinary traditions of southern Louisiana, from pre-Prohibition New Orleans, and from the dusty border towns that straddle the Rio Grande in far South Texas.
In her introduction, Wanda Garner Cash writes, "I grew up behind the bar: first child and first grandchild. I spoke Spanish before I spoke English and I learned my numbers counting coins at my grandfather's desk . . . I rode Pancho Villa's saddle on a sawhorse in the main dining room, with a toy six-shooter in my holster. I fed the monkeys and parrots my grandfather kept in the Cadillac's parking lot." Readers will find themselves drawn to a different, more languid time: when Laredo society matrons passed long afternoons in the bar, sipping Ramos Gin Fizzes; when fraternity miscreants slouched into the Cadillac to recover from adventures south of the border; when tourists waited in long lines for 40-cent tequila sours and plates of chicken envueltos. 
Step into the Cadillac Bar and take a seat. You'll want to stay awhile.
Hannah West
San Solano, Texas, is a quaint town known for its charm, hospitality, and history of murder. Twice now, twelve men have been brutally killed, and no one knows who did it. A shadowy witch? A copycat killer? Or a man-hating murderess? 
Eighteen-year-old Natalie Colter is sure that the rumors about her great-great-grandmother's cult of wronged women are just gossip, but that doesn't stop the true-crime writers and dark-tourism bloggers from capitalizing on the town's reputation. It's an urban legend that's hard to ignore, and it gets harder when Nat learns that the sisterhood is real. And magical. And they want her to join. But everything becomes more urgent when people start getting "marked" as new victims—including Levi Langford, the boy whose kiss haunted Nat for a year. With Levi in danger, doing nothing would be harder than fighting back. 
Nat knows that no one is safe. Can she and the sisterhood stop the true evil from claiming their town?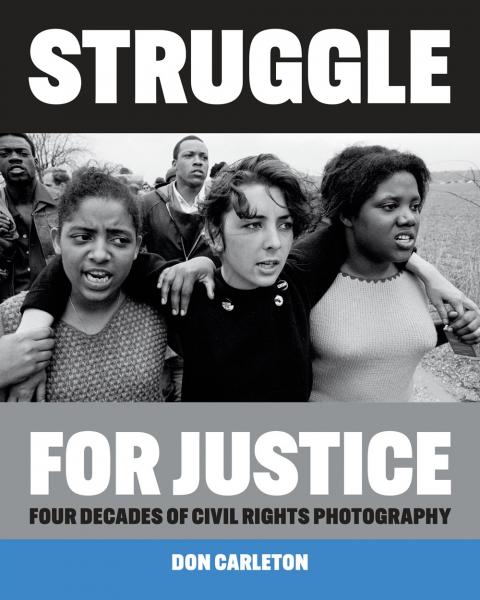 Struggle for Justice: Four Decades of Civil Rights Photography 
Don Carleton
The modern civil rights movement rapidly came to prominence after World War II, coalescing around the demand to repeal Jim Crow laws and promote a vision of a just, multiracial society. The vast majority of civil rights organizations practiced assertive nonviolence to meet these goals. Nevertheless, opponents often met their activism with violence and intimidation. Like those who marched, protested, and organized for civil rights and social justice, photojournalists put themselves in great danger.
The Briscoe Center for American History's exhibit, "Struggle for Justice: Four Decades of Civil Rights Photography," which was displayed on the University of Texas at Austin campus, celebrated the legacy of those photographers. The material walked visitors through much of the civil-rights era and provided a lesson both inspiring and challenging: that social progress is possible when one values it above personal comfort and safety. Now in book form, Struggle for Justice honors the photographers who were willing to put their privilege on the line to document the discrimination of others and, by doing so, helped to galvanize public support for the civil rights movement.
John Shirley
An outbreak of hostilities with Comanches has disrupted the usual trail routes. But Mace Durst must get his cows from his Texas ranch to the railway up in Wichita, Kansas or face losing his land, which the bank is fixing to foreclose on. He's forced to take his herd on a little-used route called the Red Trail, which is a tough trek: dangerous, narrow, and fraught with banditry. 
Along the way, Durst and his men face numerous obstacles thrown up by Mother Nature, cattle rustlers, and crooked lawmen. But even their safe arrival in Wichita will offer no relief if he can't make it home in time to save his ranch from the bank—and his wife from the predations of their rapacious neighbor.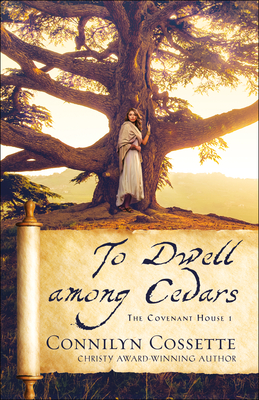 Connilyn Cossette
Eight years ago, when the Philistines stole and then surrendered the ark of the covenant back to the Israelites, Eliora left her Philistine homeland to follow the ark to the community of Kiryat Yearim. There, the family she was adopted into has guarded the ark at the top of a mountain in seclusion. Ronen is a Levite musician determined to return the ark to Shiloh, where his tribe believes it belongs. He never expected that the Philistine girl he rescued years ago would now be part of the very family he's tasked to deceive. 
As Ronen's attempts to charm Eliora lead them in unexpected directions, betrayal leaves Eliora with strained family ties and Ronen questioning his own loyalties. Ultimately, Eliora and Ronen are caught up in the battle for the soul of Israel and its future under the leadership of Samuel, the last judge before the era of the kings begins.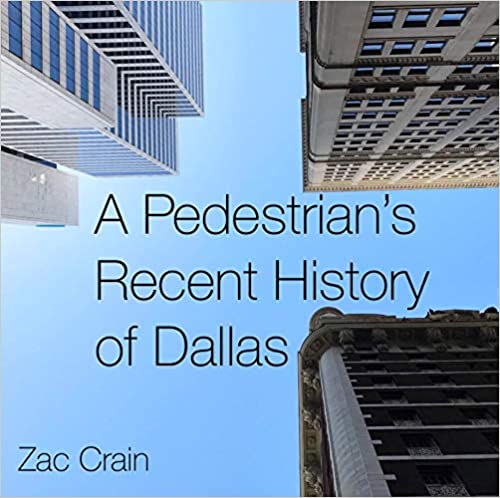 A Pedestrian's Recent History of Dallas 
Zac Crain 
Photo series by D Magazine senior editor explores Dallas's downtown from street level. Zac Crain's photos, taken on phones and during lunch breaks, show Dallas from a human perspective. No corner goes unexplored as Crain captures a familiar place through new eyes.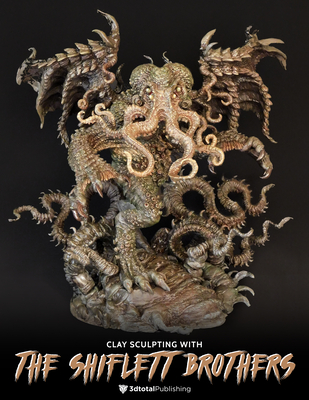 Clay Sculpting with the Shiflett Brothers
Brandon and Jarrod Shiflett
Learning from the biggest and best creators in any industry is a rare and sought-after opportunity. In this book clay-sculpting royalty, the Shiflett brothers guide us through their creative journey as well as giving us an invaluable insight into the processes they use to create their dynamic and engaging fantasy sculpts.
Not only will they be sharing their own knowledge and techniques, but they will also be introducing readers to three of their colleagues and heroes, including Aris Kolokontes, Forest Rogers, and Jordu Schell, who contribute their own original processes and design. The brothers curate a collection of tools, techniques, and tutorials that will be sure to broaden your creative horizons and add an expansive set of practical skills to your creative arsenal.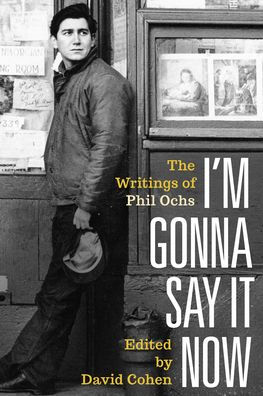 I'm Gonna Say It Now: The Writings of Phil Ochs 
Phil Ochs, David Cohen (Edited by)
Phil Ochs is known primarily as a songwriter; however, his oeuvre extends far beyond that to short stories, poetry, criticism, journalism, and satire, all of which are included in I'm Gonna Say It Now: The Writings of Phil Ochs, which represents the majority of what Ochs wrote outside of his large circle of songs. This comprehensive tome presents another side of the famous topical songwriter, showcasing his prose and poetry from across the full span of his life. From prizewinning stories and clear-eyed reporting while a journalism major in college to music criticism, satires, and political pieces written while part of the burgeoning folk scene of New York City in the early 1960s and during the tumultuous Vietnam War era; from sharp and lyrical poems (many previously unpublished) to reviews, features, and satires written while living in Los Angeles and the final, elegiac coda writings from near the end of his life, I'm Gonna Say It Now presents the complete picture.
The book includes many rare or nearly impossible to find Ochs pieces, as well as previously unpublished works sourced from the unique holdings in the Ochs Archives at the Woody Guthrie Center. Additionally, never-before-seen reproductions from Ochs's journals, notebooks, and manuscripts provide a closer look at the hand of the artist, giving a deeper context and understanding to his writings. Never before published photographs of Ochs bestow the visual cherry on top.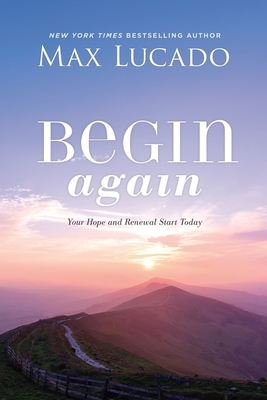 Begin Again: Your Hope and Renewal Start Today
Max Lucado
God is in the business of fresh starts. Are you struggling with sadness, pain, or disappointment? If so, take heart—a new chapter awaits you.
New York Times bestselling author and pastor Max Lucado celebrates God's promise to restore and renew. Max prepares us for the journey ahead by encouraging us to trust that God is the author of new beginnings, rely on God's love and protection, hold on to enduring hope, make a difference in the lives of others, and set our sights on our eternal home. This compilation, which also includes original, never-before-heard content from Max, assures us of the new possibilities ahead.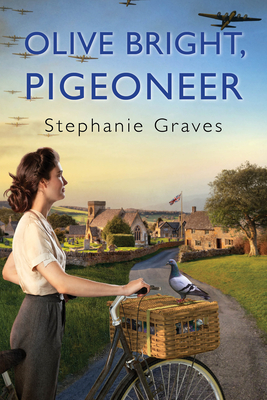 Stephanie Graves
Though war rages across mainland Europe, and London is strafed by German aircraft, the little village of Pipley in Hertfordshire bustles along much as it always has. Adrift since her best friend, George, joined the Royal Air Force, twenty-two-year-old Olive Bright fills her days by helping at her father's veterinary practice and tending to her beloved racing pigeons. Desperate to do her bit, Olive hopes that the National Pigeon Service will enlist Bright Lofts's expertise and use their highly trained birds to deliver critical, coded messages for His Majesty's Forces. 
The strangers who arrive in Pipley are not from the NPS. Instead, Jameson Aldridge and his associate are tied to a covert British intelligence organization known as Baker Street. If Olive wants her pigeons to help the war effort, she must do so in complete secrecy. Tired of living vicariously through the characters of her beloved Agatha Christie novels, Olive readily agrees. But in the midst of her subterfuge, the village of Pipley is dealing with another mystery. Local busybody Miss Husselbee is found dead outside Olive's pigeon loft. Is the murder tied to Olive's new assignment? Or did Miss Husselbee finally succeed in ferreting out a secret shameful enough to kill for? With the gruff, handsome Jameson as an unlikely ally, Olive intends to find out, but homing in on a murderer can be a deadly business.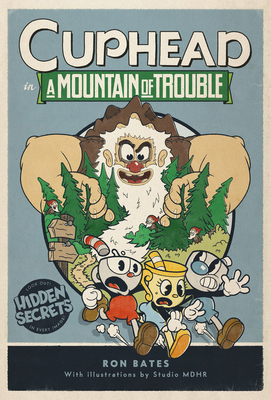 Cuphead In A Mountain Of Trouble: A Cuphead Novel
Ron Bates, Studio MDHR (Illustrator)
School's out, which can only mean one thing: camp! Cuphead has been looking forward to going to Camp Hootenholler for ages. He can't wait to shoot some archery, swim in the lake, and sit around and do nuthin' at all. When he and his best buds, Mugman and Ms. Chalice, arrive, they learn about the camp's bitter rivalry with their neighbors, Camp Punchafink, and discover that a menacing mountain, Glumstone the Giant, is watching over both camps, ready to bring down a fierce punishment upon whichever camp gets on its bad side!
Before long, the two camps go head-to-head in an all-out prank war. But one night, after a midnight raid on the Punchafinks, Cuphead and his friends wake the grumpy and powerful Glumstone. Yikes! Glumstone the Giant, amused, tells them that he's never heard of any "curse," but that it gives him an idea. Glumstone is tired of being disturbed by the camps' high jinks, so he decides that whichever camp loses the annual Camp-etition will have to shut down.
Can the Hootenhollers rally together to take down the Punchafinks, or will the campers be sent packing? Includes over twenty never-before-seen illustrations that feature hidden items for an interactive treasure hunt!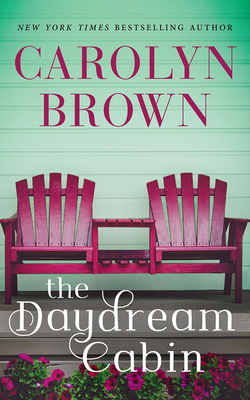 Carolyn Brown
Substitute counselor for wayward teens isn't how public-school teacher Jayden Bennett planned to spend her summer vacation. However reluctant, she's hiking up her jeans and heading for remote Piney Wood Academy in North Texas. Two months. Seven days a week. Few amenities. And three troubled girls daring Jayden to make a difference. She understands what she's up against. She has her own burdens to bear.
Jayden's not in it alone. The devoted elderly couple who run Piney Wood trusts in Jayden's tough-love approach to get the job done. So does drill instructor Elijah Thomas, whose hardened boot-camp hide conceals a heart broken one too many times. Jayden is making it beat again. For both of them, falling in love is a risk. Because all summers must come to an end.
***
BUT WAIT, THERE'S MORE!
There are so many Texas books publishing in December that we couldn't feature all of them. The following books also publish in December:
Adult Fiction
The Chanel Sisters by Judithe Little
Layla by Colleen Hoover
Biography/Memoir
Mississippi Milkwater: A Memoir by Sybil Pittman Estess
Criticism & Culture
The Crisis of the Institutional Press by Stephen D. Reese
The Starting Line: Latina/o Children, Texas Schools, and National Debates on Early Education by Robert Crosnoe
Faith & Inspiration
Raising Spirit-Led Kids: Guiding Kids to Walk Naturally in the Supernatural by Seth Dahl, Bill Johnson (Foreword by)
God Will Help You by Max Lucado
History
Hell Paso: Life and Death in the Old West's Most Dangerous Town by Samuel K. Dolan
Horror
Bear by Van Allen
Poetry
Proper Grey Areas by Tiffany Sunday
Romance
Bayou Dreaming by Lexi Blake
Boone: Eternity Springs by Emily March
Meet You Under the Stars (Morgan's Grove Book 2) by Traci Borum
Self-Help
Meditate: A Guided Journal to Cultivate Peace and Presence by Martin Hart, Skye Alexander
Translated Literature
Faust, Part One: A New Translation with Illustrations by Johann Wolfgang van Goethe (Author), Zsuzsanna Ozsváth (Translator), & 1 more
True Crime
Aggravated: The True Story of How a Series of Lies Sent an Innocent Man to Prison by Michael Sirois
Young Adult
This Is How We Fly by Anna Meriano
Five Nights at Freddy's: Fazbear Frights #6: Blackbird by Scott Cawthon
Western
Never Seen Deader by William W. Johnstone, J.A. Johnstone
Texas Kill Of The Mountain Man by William W. Johnstone, J. A. Johnstone
Ralph Compton: Ride the Hammer Down by Terrence McCauley
The Devil's Rope (A Rocking R Ranch Western #2) by Tim Washburn
Look for your January Texas Books Preview on Sunday, January 3, 2021!