Forthcoming new releases will make it a December to remember
Saturday, December 3, 2022
It will be a December to remember with all the titillating Texas-connected titles hitting shelves this month. From dual timelines and double agents, to midnight murders and messages, your holidays are booked with Lone Star Lit.

Barry Eisler
A restless young man called Dox is back home in Texas. His friends have missed him and his mother and sisters need him, but after four years as a Marine and another two as a CIA contractor fighting alongside the Afghan Mujahideen against the Soviet Union, small-town life in Abilene is a suffocating dead end. Another secret war, this one in Southeast Asia, offers a big payday and the solution to his family's dire straits. But secret wars are never what they're billed to be, and Dox is about to get the education of his young life—among the lessons, that the only thing more dangerous than a secret war is falling in love with your enemy.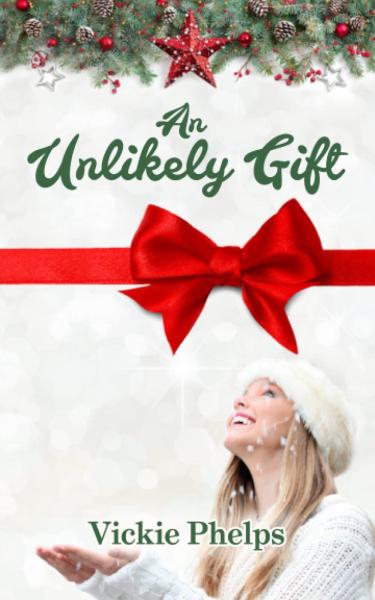 Vickie Phelps
Cara Phillips has had doubts about Christmas ever since Brandt Peters abandoned her on their wedding day. Then an unlikely gift comes her way to remind her of the true meaning of the holiday.
Brittany E. Brinegar
Secrets die but secrecy grows.

Winter 1950
A cryptic message from an old friend sends Jenny Nicolay and Sawyer Finn to Dallas on assignment. The routine lunch meeting turns sour when their contact shows up with a bullet wound. With his dying breath, he warns of a double agent in the Company.
Out of options and with no one to trust, the rookie spies are forced to go rogue. The mission to unmask the traitor brings the pair closer than ever. But when a flirty British spy shows interest in Sawyer, Jenny must confront her feelings once and for all.
Can Jenny and Sawyer find the double agent before he finds them? Or will the daring accusation ruin their young careers and their chance at love?
Joan Mora
 
In 1850 Trastevere, gifted architect Gabriel Tucci encounters Anna Maria, an olive merchant's daughter betrothed to another. The love-struck couple flee to London, where a rival architect steals Gabriel's church designs and blacklists him. They fight poverty, prejudice, and tragedy until Gabriel must leave his family to seek work elsewhere. Barely surviving, Anna Maria is offered a heartbreaking proposal to redeem his name.
Generations later, a new rivalry emerges between their descendants. When an art restorer unearths haunting artifacts inside the church, a discovery threatens to dispel everything the rivals believed was true.
In a multilayered narrative, crossing timelines and continents, The Lost Legacy of Gabriel Tucci is a testament to the endurance of love and will to survive.
While Filipino ballads fill the chilly Northern California air, hearts throb and passions ignite as seven remarkable couples find love in all the right—or wrong—places.
From acclaimed and bestselling Filipino American authors—Elle Cruz, Maan Gabriel, Maida Malby, Mia Hopkins, Sarah Smith, and Tif Marcelo—comes Pasko Na, My Love, a holiday romance collection that is sure to warm your heart and uplift your Christmas spirit.
Bill Cotter
 
A young Central Texas family suffers a terrible domestic tragedy. Years later, on the brink of dissolution, they win a massive lottery, which offers redemption.
Julian Kindred
 
In the modern age of magic, tensions run high between the human and nonhuman citizens of the United States and the fortunes of lawyers are made practicing arcane law.
Jayne Hart, known in the courtrooms of Texas as the Southern Serpent, has made a career of these cases at one of the most prestigious law firms in the nation.
A favor to a senior partner plunges Jayne's life into chaos. What should have been a simple lawsuit concerning unlicensed spellcraft transforms into a deadly game between rival crime lords, with Jayne and their victims caught in the deadly crossfire. The stakes are raised when the shadows of Jayne's own history of abuse return to haunt her.
Vannetta Chapman
Who can be trusted in a world gone mad?
When Harper Moore and Cade Dawson realize they are expecting a child, they both understand that it's time to leave the northern barrio located in what used to be El Paso, Texas. But where will their unborn child be safe, and how are they supposed to get there?
Three months after all of the lower orbital satellites crashed to Earth, society has crumbled. Law and order no longer exist. An escape will mean walking across the Chihuahuan Desert, putting their lives in the hands of a stranger, and through it all, finding a way to cling to their humanity.
What place is safe, when the entire world is covered by a Veil of Confusion?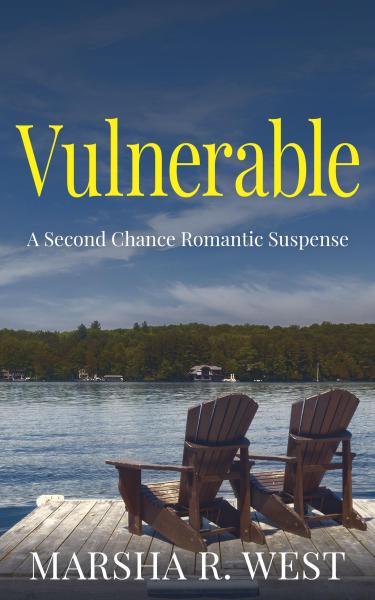 Marsha R. West
 
Interior designer and junior college professor Maddy Crawford Crain strives to stand on her own after the unexpected death of her husband two years ago in a car wreck. Being sexually harassed at work makes her feel vulnerable and forces her to seek help.
Former LA Homicide Detective and now security expert David Bourland wants to protect his clients and protect his heart after seeing his wife gunned down. Maddy's problems draw on all his protective instincts to keep her safe.
Will David's fear of falling in love with someone who could die violently and Maddy's determination to stand on her own keep them from finding each other?
L.J. Breedlove
 
She's Going to Get Married
Newspaper editor Katy Williams proposed to her football coach fiancé in the newsroom — and Sam Parker said yes.
All she wants is a simple wedding — and to live long enough to say I do. But there are problems: Politics. A winning football season. And a psychopath who has escaped from jail and is hunting her.
Book 5 is the conclusion to a Newspaper in Texas series set in 1980s Texas. Book 1 is free during release week!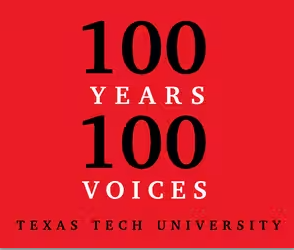 100 Years, 100 Voices tells the stories of individuals who made the campus of Texas Tech University their home. Lives of students, professors, and leaders dot these pages, telling their unique histories. From Texas Tech's first President, Paul Whitfield Horn, all the way to NFL star Patrick Mahomes, this book celebrates Texas Tech's centennial in 2023 by celebrating the people who have comprised its history.
Jinx Schwartz
Blue Bonet, widowed and in mourning, returns to her home state of Texas to start over. Her grandmother left her a stately lake house, but time and weather have turned it into a money pit. She throws herself into restoring her home, but things go to hell in a handbasket when she finds a couple of dead men in her back forty. And the small-town gossip mill hint Blue must have had something to do with it. It all makes Blue wonder, is it true? That you can't go home again?
Madison McCall
Lawrence Johnson never expected to wake up one day as a woman. It was all thanks to a mix-up in genetically modified crops that affected 5,012 men who were now women. Now Laura, she is fortunate to have a good friend Connor that takes her in and helps her adjust to life as a woman. She feels that she owes him one for all he has done, so when he is fighting for custody of his daughter, she comes to the rescue and marries him so it will look better in the courts. Will they stay together or go their separate ways when all is said and done?
This sweet romantic comedy asks the question – what would you do for love?
Burk Murchison and Michael Granberry
Hole in the Roof: The Dallas Cowboys, Clint Murchison Jr., and the Stadium That Changed American Sports Forever tells the story of Texas Stadium, with its trademark hole in the roof, which served the Cowboys for 38 seasons without ever requiring a penny of public dollars. In 1966, though the Cotton Bowl was one of the newer stadiums in the National Football League, Murchison saw it as an outdated venue. What he envisioned was a shiny new stadium near downtown Dallas, but to realize his vision for what a professional sports venue could be—and the many benefits that the resulting revenue could generate—he needed buy-in from Dallas city leaders.
Hole in the Roof chronicles Murchison's founding of an extraordinary sports franchise and the battles he fought to build the stadium he wanted. It also gives us a critical look at how Clint's original concept of the stadium has been corrupted—by greed and avarice.
Blair and Dawn Witherington
Texas, Louisiana, Mississippi, Alabama and the Florida Panhandle beckon curious beachcombers with miles of wave-swept Gulf coastline. These beaches offer more than a sandy stroll amidst stunning scenery—they are alive! As ever-changing ribbons of sand, these beaches foster unique life-forms and accept beguiling castaways from a vast marine wilderness. Mysteries abound. What is this odd creature? Why does the beach look this way? How did this strange item get here?
Living Beaches of the Gulf Coast satisfies a beachcomber's curiosity within a comprehensive yet easily browsed guide.
Betsy  Bass
In her second collection of poems, Betsy Bass continues to impart enriching inspirations with themes of hope, love, creativity, connection, playfulness, and openness. Continuing her tradition from SPIRITED POEMS FOR SPIRITED PEOPLE, this new, soul-filling collection is designed with seven categories each containing seven poems with timestamps marking the moment they were received.
MESSAGES AT MIDNIGHT is a beautiful addition to any meditative practice as it speaks through themes of musings, manifestations, moorings, miracles, memories and more.
MURDER AT THE STROKE OF MIDNIGHT
Becki Willis

On New Year's Eve in The Sisters, Texas, anything is possible. Madison and Brash deCordova are hosting a masquerade party, so a bit of mystery and drama is expected. Murder, however, seems a bit drastic, even with Madison's knack for finding dead bodies. As the list of suspects and motives grows, this amateur sleuth/ police chief couple has their hands full. Book 14 of the addicting mystery series everyone is talking about.
Sandra Brown-Linstedt
Sandy Forte, discovers during the course of one amazing summer, that she has changed from a tomboy who likes to challenge boys at everything, into a teenager who falls in love for the very first time—not with one boy but with two! Filled with adventure, exciting drama and humor, this beautiful story of self-discovery, faith, and fireflies will inspire and encourage girls of any age to love, accept and embrace each process of growing up.
Rhedd Baron; illustrated by Stacy Besco
Santa's Texas Ride is a fun, creative approach to the "Night Before Christmas" tale. Come along as we watch Santa and Mrs. Claus undertake their famed Christmas night toy delivery, with a Texan twist! Horses instead of reindeer? Santa in a cowboy hat and boots? What other new things are there to discover when Santa comes to Texas?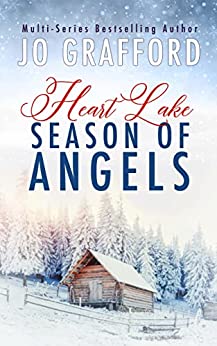 Jo Grafford
A waitress pretending to be somebody she's not, and the hottie police chief who's attracted to trouble…and her!
Tiva Nez has been a hot mess since the day she was born, so it's just her luck to find herself posing as a single mom to protect the two people in the world she loves the most. No, Christmas is NOT the most wonderful time of the year. She would give anything to skip it.
Everyone knows Police Chief Adriel Montana is married to his job. He lives to serve his people on the reservation, including the sassy waitress who refuses to officially date him despite privately paying him in kisses every time he rushes to her rescue — which is pretty often.
Can the hope and joy of the holidays bring the singlest, most unavailable couple in Heart Lake any closer to happily-ever-after?
BUT WAIT, THERE'S MORE!
There are so many Texas-connected books publishing this month that we couldn't feature all of them. The following books also publish in December:
BOOKS FOR YOUNG READERS (CHILDREN – YOUNG ADULT)
Castle of Horror Anthology Volume 9  by David Bowles, Ammar Habib
Construction Site: You're Just Right by Sherri Duskey Rinker (Author); AG Ford (illustrator)
The Mystery of the Ball Python by Jessica Lee Anderson
Once Upon a Ren Faire by A.C. Castillo
Saving Snakes by Jessica Lee Anderson
Vacancy by Kailin Gow & Kira G
NONFICTION / ESSAYS / POETRY
28 Days to Save the World by Dan Purvis & Jason Smith
A Stroke of Heaven: Processing a Brain Injury and the Events Thereafter through a Spiritual Lens by Malori Rogers
Advanced White-Tailed Deer Management by Timothy Edward Fulbright, Charles A. DeYoung, David G. Hewitt, Don A. Draeger
The Architecture of Birdsall P. Briscoe by Stephen Fox
Claiming Sunday by Joleene Maddox Snider
Duck Walk: A Birder's Improbable Path to Hunting as Conservation by Margie Crisp
Engine Running by Cade Mason
The Falls of Wichita Falls by Jahue Anderson
Fatherhood in the Borderlands by Domino Renee Perez
Gentrification and Bilingual Education: A Texas TWBE School across Seven Years by Deborah K. Palmer
High-Velocity Digital Marketing by Steven Mark Kahan
Hole in the Roof by Michael Granberry
The Jeffersonians by Kevin R. C. Gutzman
More Than Running Cattle by M. Scott Sosebee
Stress and Inflammation by Lenae White, MD, Larry Davis, DC
Texas Secessionists Standoff by Donna Marie Miller
Under the Cap of Invisibility by Lucie Genay
The Waiting Room by Anonymous Gent 
You Can Have Mountain Moving Faith by Jonathan Wallace
ROMANCE
A Fortune's Windfall by Michelle Major
All Roads Lead to Shepherd Grove by Dania Voss
The Bookstore's Secret by Mackenna Lee
Charming a Christmas Texan by Katie Lane
Chocolate Swirl Cookie Christmas by L.M. Gonzalez
Christmas with the Older Man by Natasha L. Black
The Cowboy's Fake Wife by Janalyn Knight
Dire Threat by C.P. Rider
Home for Hanukkah by Rebecca Crowley
Home of the Heart by Carolyn Brown
Lawman to the Core by Delores Fossen
Left in Texas by Sandy Appleyard
Lone Star Love by Jodi Walker
My Queendom for a Horse by Bridget E. Baker
The Perfect Christmas Entanglement by Dorothy Sheldon
Rancher After Midnight by Karen Booth
Ranger's Passion by Sofia Aves
Raptor's Revenge by Kristine Allen
Retribution at the Ranch by Lenora Worth
The Rodeo Queen by Marcella Bell
The Rogue by Silvia Violet
Saved by the Officers by Kennedy Mitchell
Secret Alaskan Hideaway by Karen Whiddon
Texas Smoke Screen by Jessica R. Patch
What a "Glamping" Christmas Is Made of by Debra Clopton
OTHER FICTION
Carmel Conundrum by Stacy Wilder
The Destroyer by Sloane McQuiston
The Dixie Apocalypse by Richard Fossey
The Grand Veeshali by Wendi Coffman-Porter
Hexes in Texas by Auburn Tempest & Michael Anderle
Stella Maris by Cormac McCarthy
Defensible Murder by Susan P. Baker
The Lies that Bind  by Karen MacInerery
Lost Angel by Sam Knight
Of Love and Loss by J.T. Bishop
To The Republic by Bruce Clavey
Vinyl Resting Place by Olivia Blacke