Join us on a book blog tour!
Saturday, September 30, 2023
DEAD BY PROXY
Proxy Legal Thriller Series, Book 1
by Manning Wolfe
Legal Thriller / Suspense / Action
Publisher: Starpath Books, LLC
Date of Publication: September 15, 2023
Number of Pages: 324 pages 
ABOUT THE BOOK: In this lawyer-on-the-run suspense drama, attorney Quinton Bell loses the trial of his career, and possibly his life.

Dead By Proxy takes you on a heart-pounding journey through the life of a criminal defense attorney whose world is wiped out. When Quinton loses a career-defining case, he finds himself being hunted by the very client he tried to save.
As Quinton navigates the treacherous path of survival, he is running from a powerful and relentless adversary who will stop at nothing to see him silenced. Finally landing in Houston, he hides in plain sight while re-inventing his new life as a trial lawyer.
When he's forced to take on a high-profile murder case, he exposes himself and those he loves to danger. With each passing moment, the noose tightens, and he must draw on every ounce of wit to outsmart those who still want him dead.
Will Quinton Bell find a way out, or will he forever be a target in a deadly game of cat and mouse?
Dead By Proxy is the first book in the edgy Proxy Legal Thriller Series. If you like memorable characters, smart gritty action, and jaw-dropping twists, then you'll love Manning Wolfe's fast-paced page-turner.
ABOUT THE AUTHOR: Manning Wolfe, an award-winning author and attorney, writes cinematic-style, smart, fast-paced thrillers and crime fiction. Manning was recently featured on Oxygen TV's: Accident, Suicide, or Murder, and has spoken at major book festivals around the world.
Manning's legal thriller series, featuring Austin attorney Merit Bridges, includes Dollar Signs, Music Notes, Green Fees, and Chinese Wall.
Manning's new Proxy Legal Thrillers Series, featuring Houston attorney Quinton Bell, includes Dead by Proxy, Hunted by Proxy, and Alive by Proxy.
Manning is co-author of Killer Set: Drop the Mic, and twelve additional Bullet Books Speed Reads.
As a graduate of Rice University and the University of Texas School of Law, Manning's experience has given her a voyeur's peek into some shady characters' lives and a front-row seat to watch the good people who stand against them.
Website ◆ Instagram ◆ Facebook
  X (Twitter) ◆ Tiktok ◆ Pinterest ◆ Linkedin
Giveaway ended October 13, 2023.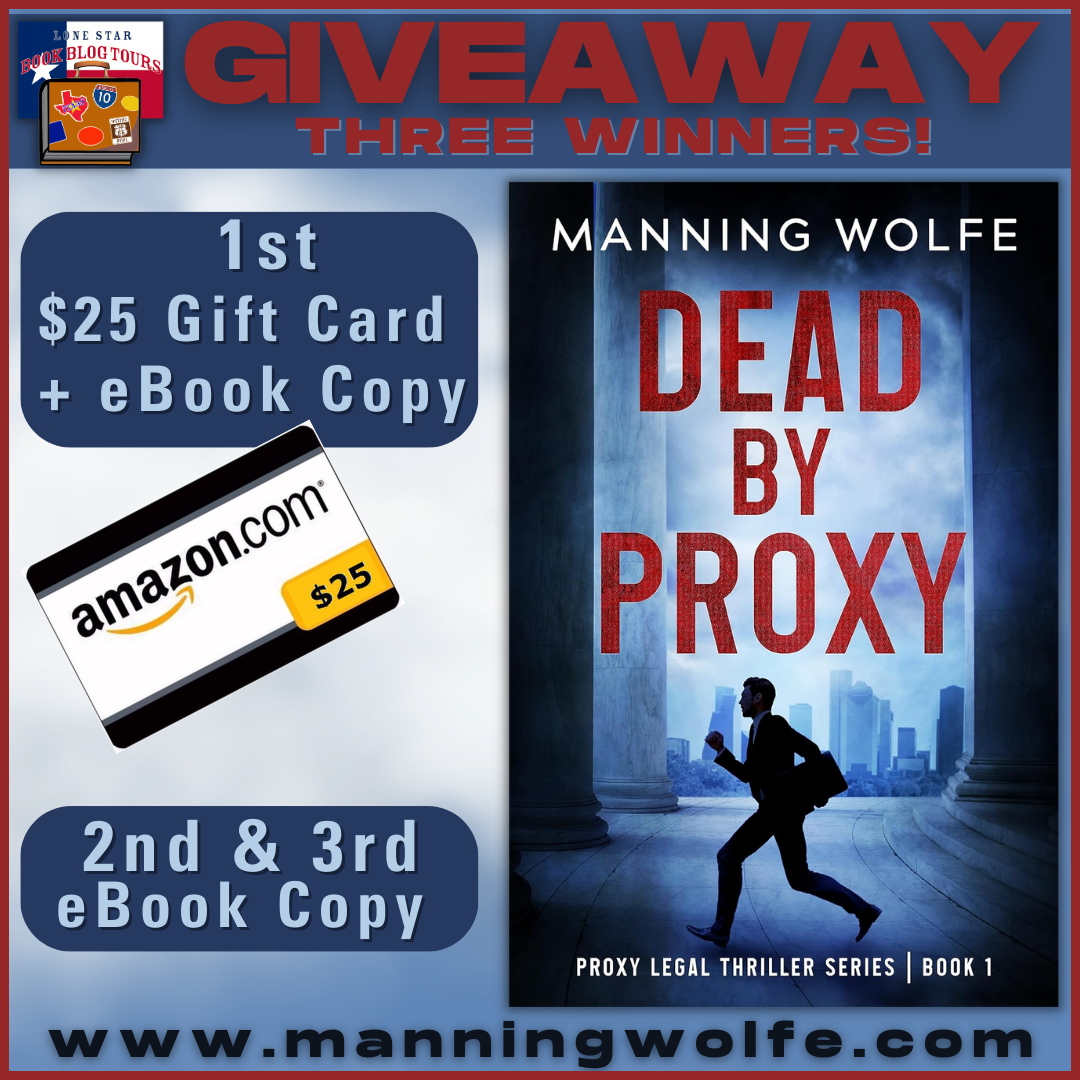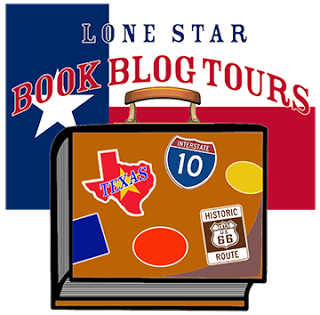 Click the blogs for direct links to book reviews and bonus stops!
| | | |
| --- | --- | --- |
| 10/03/23 | | Review |
| 10/03/23 | | BONUS Stop |
| 10/04/23 | | Review |
| 10/04/23 | | BONUS Stop |
| 10/05/23 | | Review |
| 10/06/23 | | Review |
| 10/07/23 | | Review |
| 10/08/23 | | Review |
| 10/09/23 | | Review |
| 10/10/23 | | Review |
| 10/10/23 | | BONUS Stop |
| 10/11/23 | | Review |
| 10/12/23 | | Review |