Join us on Book Blog Tour!
CROSSHAIRS:
Natchez Trace Park Rangers series, #3 
by Patricia Bradley
Genre: Christian / Suspense / Romance
Publisher: Revell
Date of Publication: November 2, 2021
Number of Pages: 384 pages 
ABOUT THE BOOK:  When evil just won't quit, good must prevail.

Investigative Services Branch ranger Ainsley Beaumont wishes the visit to her hometown of Natchez, Mississippi, was under better circumstances. When she arrived to investigate the murder of a pregnant teenager, she never imagined that she would become the killer's next target--or that she'd have to work alongside an old flame.

After he almost killed a child, former FBI sniper Lincoln Steele couldn't bring himself to fire a gun, which had deadly consequences for his best friend. Crushed beneath a load of guilt, Linc is working at Melrose Estate as an interpretive ranger. But as danger closes in on Ainsley during her murder investigation, Linc will have to find the courage to protect her.

The only question is, will it be too little, too late?
CLICK TO PURCHASE!
Patricia Bradley│ Amazon│Christianbooks.com
ABOUT THE AUTHOR: Patricia Bradley is the author of Standoff and Obsession, as well as the Memphis Cold Case novels and Logan Point series. Bradley won an Inspirational Reader's Choice Award in Romantic Suspense, a Daphne du Maurier Award, and a Touched by Love Award; she was a Carol Award finalist; and three of her books were included in anthologies that debuted on the USA Today bestseller list. She is cofounder of Aiming for Healthy Families, Inc., and she is a member of American Christian Fiction Writers and Romance Writers of America. Bradley makes her home in Mississippi.
◆  WEBSITE ◆
◆  AMAZON  ◆  GOODREADS  ◆  BOOKBUB ◆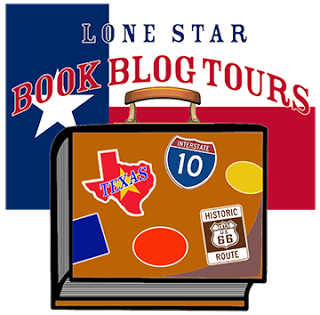 Click the blog names for direct links to book reviews, special features, and a giveaway! 
| | | |
| --- | --- | --- |
| 11/09/21 | Excerpt | |
| 11/09/21 | BONUS Promo | |
| 11/10/21 | Review | |
| 11/10/21 | BONUS Promo | |
| 11/11/21 | Guest Post | |
| 11/12/21 | Review | |
| 11/13/21 | Deleted Scene | |
| 11/14/21 | Author Interview | |
| 11/15/21 | Review | |
| 11/16/21 | Review | |
| 11/17/21 | Series Spotlight & BONUS Review | |
| 11/18/21 | Review | |
Giveaway runs November 9-midnight, CST, November 19, 2021