Follow along with the Lone Star Lit Book Blog Tour!
COMFORT FOODS 
A Comfort Stories Stand-Alone Novel 
by Kimberly Fish
Categories: Contemporary / Second Chance Romance
Publisher: Fish Tales Publishing
Date of Publication: October 7, 2020
Number of Pages: 385 pages 
ABOUT THE BOOK: From the award-winning author of Comfort Plans and Comfort Songs comes a story of two rising stars blitzed by social media. Lacy Cavanaugh and single-dad Rudy Delgardo live a hundred miles apart but meet in the worst possible way. Working at a weekly paper and creating social media for area businesses helps Lacy connect with locals who open her mind to a perspective beyond Instagram. In launching a food-and-wine festival to support Comfort's new event center, she discovers surprising skills bubbling over, much like the food she's attempting to cook.
Rudy, on the brink of his restaurant's takeover, struggles to improve time management so he can create a better relationship with his daughter. Distracted by Lacy and her invitation to the festival, he's tempted by her beauty, wit, and courage, but as a chef, he rarely gets to enjoy life outside the kitchen. Enemies, illness, and exes add unwelcome spice to the dish they're concocting—one that will teeter with misunderstanding until the very end.
Will Lacy and Rudy embrace their second chances and discover the perfect seasonings of family, resilience, and grace to create a handwritten recipe of love that will stand the test of time?
ABOUT THE AUTHOR: Author Kimberly Fish resides in Longview, Texas, and enjoys writing contemporary fiction set in the Hill Country. During the seven years she lived in San Antonio, wandering in and around Comfort, Texas, provided endless space for her imagination to develop stories of women discovering their grit. She studied the small Texas town that had seemingly dug its heels into the limestone and refused modern development and thought that was fertile ground for stories about women remodeling their lives. It made a juxtaposition of place and purpose that was hard to ignore. Plus, anything that takes intentional effort has a much higher value than the things that come easily—Comfort personifies this, and the novels remind readers that anything worth having is worth the work.
Comfort Foods is the third full-length novel in the Fiction from the Texas Hill Country set and follows behind the award-winning novels Comfort Plans and Comfort Songs. A novella, Emeralds Mark the Spot, is available as a free eBook download to subscribers of the incredibly sporadic newsletter at kimberlyfish.com and is the original story from which all other Comfort novels grew.
◆  WEBSITE  ◆  FACEBOOK  ◆  TWITTER ◆
◆  AMAZON  ◆  GOODREADS  ◆ PINTEREST ◆ 
◆  INSTAGRAM ◆  YOUTUBE  ◆  BOOKBUB ◆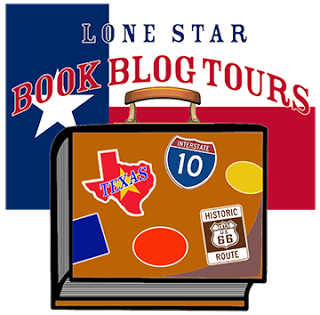 Click the blog names for direct links to special features and book reviews. 
| | | |
| --- | --- | --- |
| 1/12/21 | Guest Post | |
| 1/12/21 | Review | |
| 1/12/21 | BONUS Promo | |
| 1/13/21 | Excerpt | |
| 1/14/21 | Review | |
| 1/14/21 | Author Interview | |
| 1/15/21 | Review | |
| 1/16/21 | Review | |
| 1/17/21 | Top Ten List | |
| 1/18/21 | Review | |
| 1/18/21 | Character Interview & BONUS Review | |
| 1/19/21 | Review | |
| 1/19/21 | Guest Post | |
| 1/20/21 | Review | |
| 1/21/21 | Review | |
| 1/21/21 | Review | |
Giveaway runs January 12-midnight, CST, January 22, 2021