Follow along with the Lone Star Lit Book Blog Tour!
Sunday, February 14, 2021
AT CLOSE RANGE:
A MEMOIR OF TRAGEDY AND ADVOCACY
By Leesa Ross
Publisher: Texas Tech University Press
Pages: 192
Pub Date: April 15, 2020
Categories: Nonfiction / Memoir / Personal Transformation / Advocacy
ABOUT THE BOOK: Leesa Ross did not expect to write a book. Neither did she expect the tragedy that her family endured, a horrific and sudden death that led her to write At Close Range. Her debut memoir is the story of what happened after her son Jon died in a freak gun accident at a party. Ross unsparingly shares the complexities of grief as it ripples through the generations of her family, then chronicles how the loss of Jon has sparked a new life for her as a prominent advocate for gun safety.  Before the accident, Ross never had a motivation to consider the role that guns played in her life. Now, she revisits ways in which guns became a part of everyday life for her three sons and their friends.
Ross's attitude towards guns is thorny. She has collectors and hunters in her family. To balance her advocacy, she joined both Moms Demand Action and the NRA. Through At Close Range, the national conversation about gun control plays out in one family's catalyzing moment and its aftermath. However, At Close Range ultimately shows one mother's effort to create meaning from tragedy and find a universally reasonable position and focal point: gun safety and responsible ownership. 
Purchase: Texas Tech University Press
Click to add the book to Goodreads
ABOUT THE AUTHOR:  Leesa Ross is a debut author who's transformed a tragedy into a mission for safety. After losing a son to a shooting accident, she formed Lock Arms for Life, an educational organization teaching gun safety. A Texas mother of three, she leads Lock Arms, sits on the board of Texas Gun Sense, and belongs to the NRA. 
Facebook | Twitter | Goodreads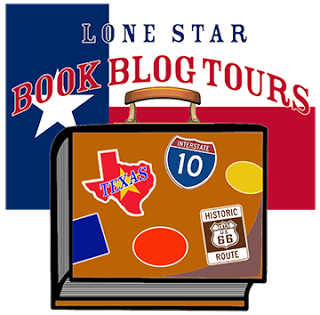 Click the blog names for direct links to book reviews. 
| | | |
| --- | --- | --- |
| 2/16/21 | Review | |
| 2/16/21 | Review | |
| 2/17/21 | BONUS Promo | |
| 2/17/21 | Review | |
| 2/18/21 | Review | |
| 2/18/21 | Review | |
| 2/19/21 | Review | |
| 2/20/21 | Review | |
| 2/21/21 | Review | |
| 2/22/21 | Review | |
| 2/22/21 | Review | |
| 2/23/21 | Review | |
| 2/24/21 | Review | |
| 2/24/21 | Review | |
| 2/25/21 | Review | |
| 2/25/21 | Review | |
Giveaway runs February 16-midnight, CST, February 26, 2021