Sunday, September 29, 2019
Genre: Contemporary / Western / Holiday Romance
Publisher: HQN
Publication Date: September 24, 2019
Number of Pages: 288 pages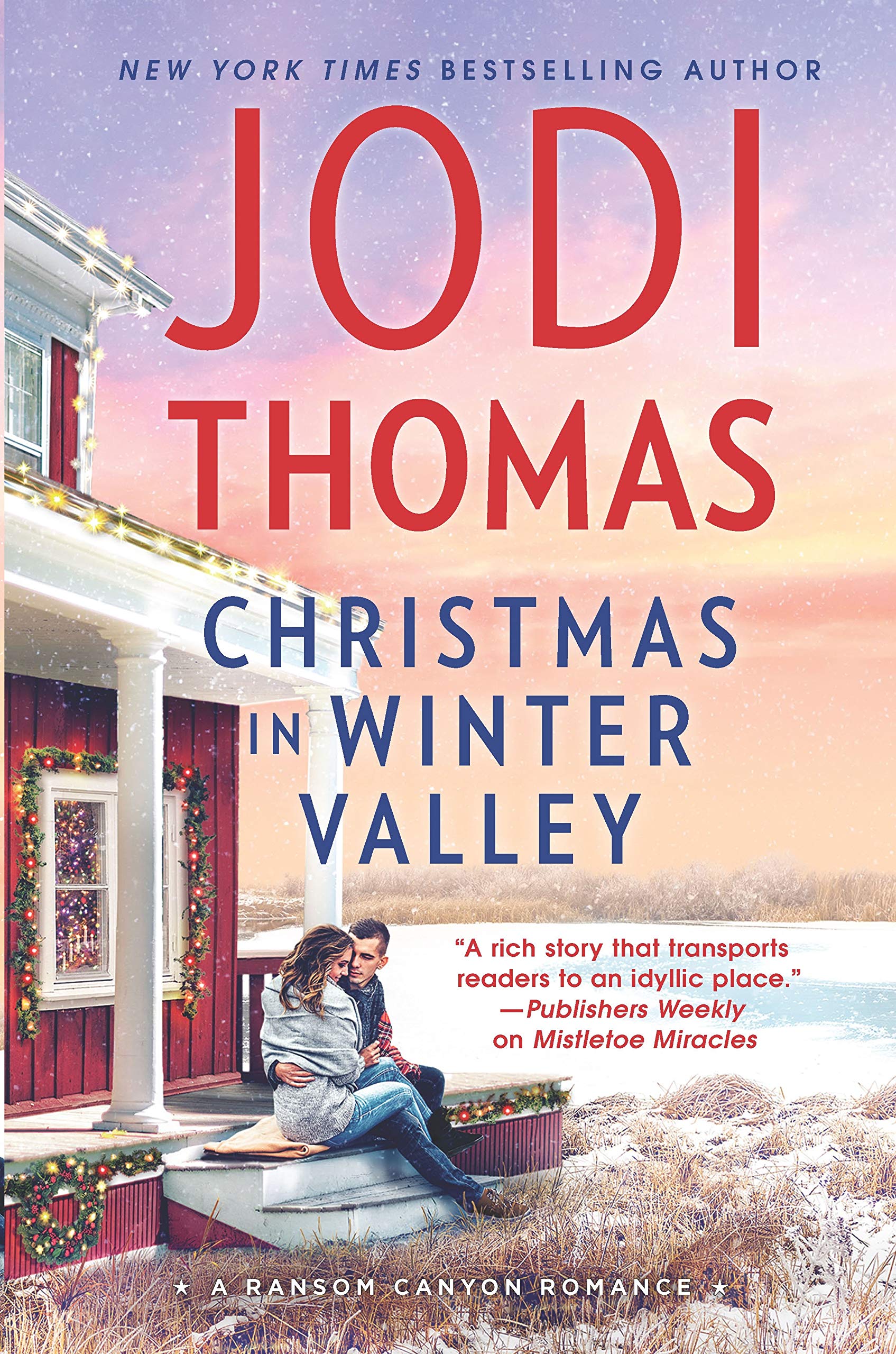 ABOUT THE BOOK: Ransom Canyon welcomes you back for a Christmas that has everything you're looking for: romance, family, and a whole lot of Texas.
Cooper Holloway would take nature over people any day—especially visiting relatives. That's why he's headed for a rustic cabin in remote Winter Valley, where he'll care for a herd of wild mustangs. But Cooper's plans are quickly thwarted by the arrival of two unexpected guests: one, a stranger in desperate need of his help, and the other, a very attractive young veterinarian.
Elliott is busy trying to keep Maverick Ranch running smoothly with Cooper gone, which is no easy task with family visiting. And when a long-lost love suddenly reappears in his life, Elliott knows he'll have more than just books to balance this season.
With a big, chaotic family Christmas around the corner and love blooming in surprising ways, the Holloway men will have to make big choices about the future—just in time for the holidays.
CLICK TO BUY:
HARLEQUIN┃  AMAZON ┃ BARNES&NOBLE
 ┃ GOOGLE BOOKS ┃   
ABOUT THE AUTHOR: With millions of books in print, Jodi Thomas is both a New York Times and USA Today bestselling author of over fifty novels and countless short story collections. Her stories travel through the past and present days of Texas and draw readers from around the world.
In July 2006, Jodi was the 11th writer to be inducted into the Romance Writers of America Hall of Fame. With five RITAs to her credit, along with National Readers' Choice Awards and Booksellers' Best Awards, Thomas has proven her skill as a master storyteller.
Thomas was honored in 2002 as a Distinguished Alumni by Texas Tech University in Lubbock, Texas and served sixteen years as the Writer in Residence at West Texas A&M University in Canyon, Texas. When not working on a novel, or inspiring students to pursue writing careers, Thomas enjoys traveling with her family, renovating an historic home, and "checking up" on two grown sons and four grandchildren.
 ║ Website ║ Facebook ║ Twitter  ║ Instagram ║  Amazon  ║ BookBub ║ Pinterest  ║ Goodreads ║
Tour links in bold are direct links to the posts.
| | | |
| --- | --- | --- |
| 10/3/19 | Notable Quotable | |
| 10/3/19 | BONUS Post | |
| 10/4/19 | Review | |
| 10/5/19 | Author Video | |
| 10/6/19 | Review | |
| 10/7/19 | Excerpt | |
| 10/8/19 | Review | |
| 10/9/19 | Scrapbook Page | |
| 10/10/19 | Review | |
| 10/11/19 | Review | |
| 10/12/19 | Notable Quotable | |
Giveaway runs October 3-midnight, CDT, October 11, 2019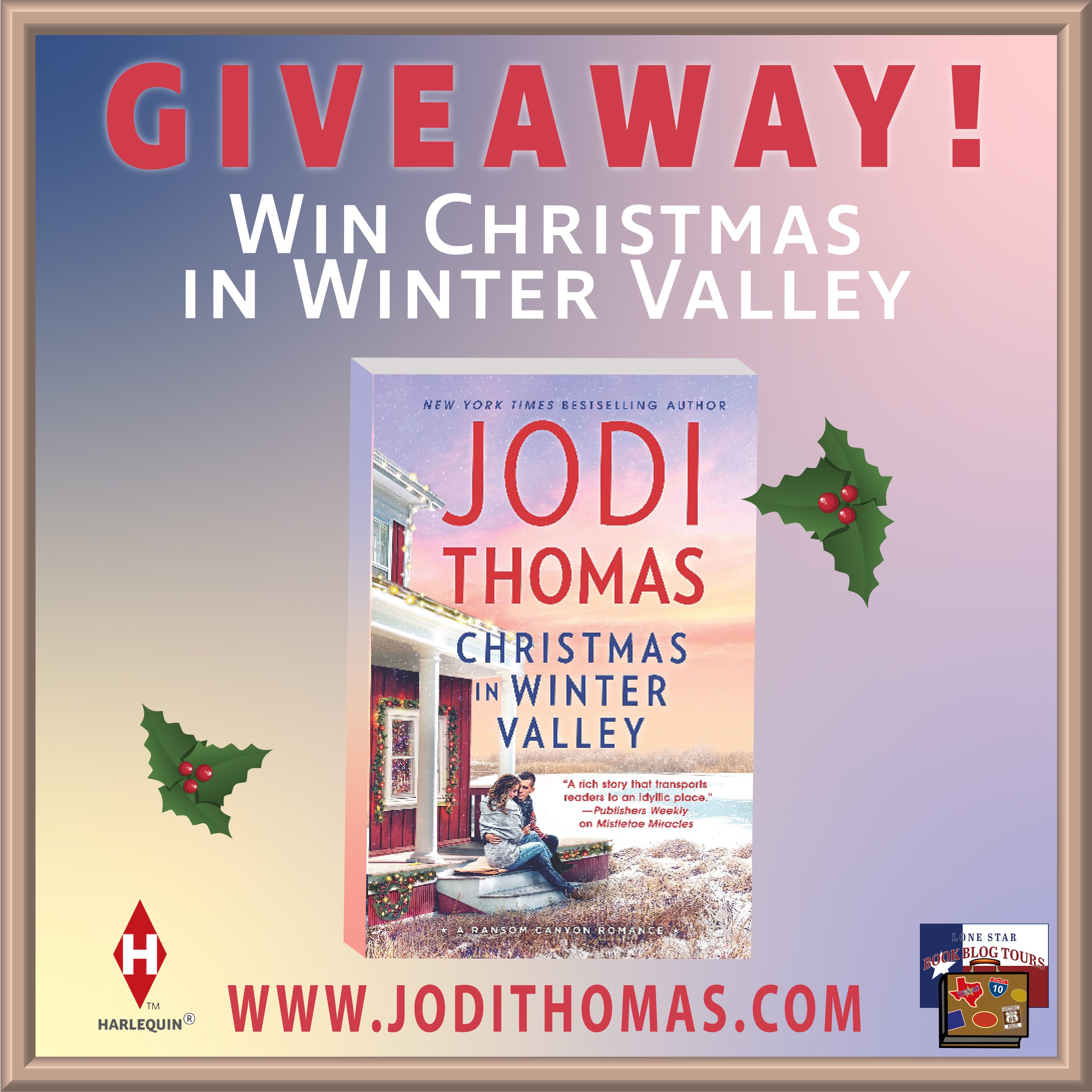 Click the image above to enter the giveaway!