Genre: Contemporary Romance
Publisher: Book Liftoff
Date of Publication: June 10, 2019
Number of Pages: 295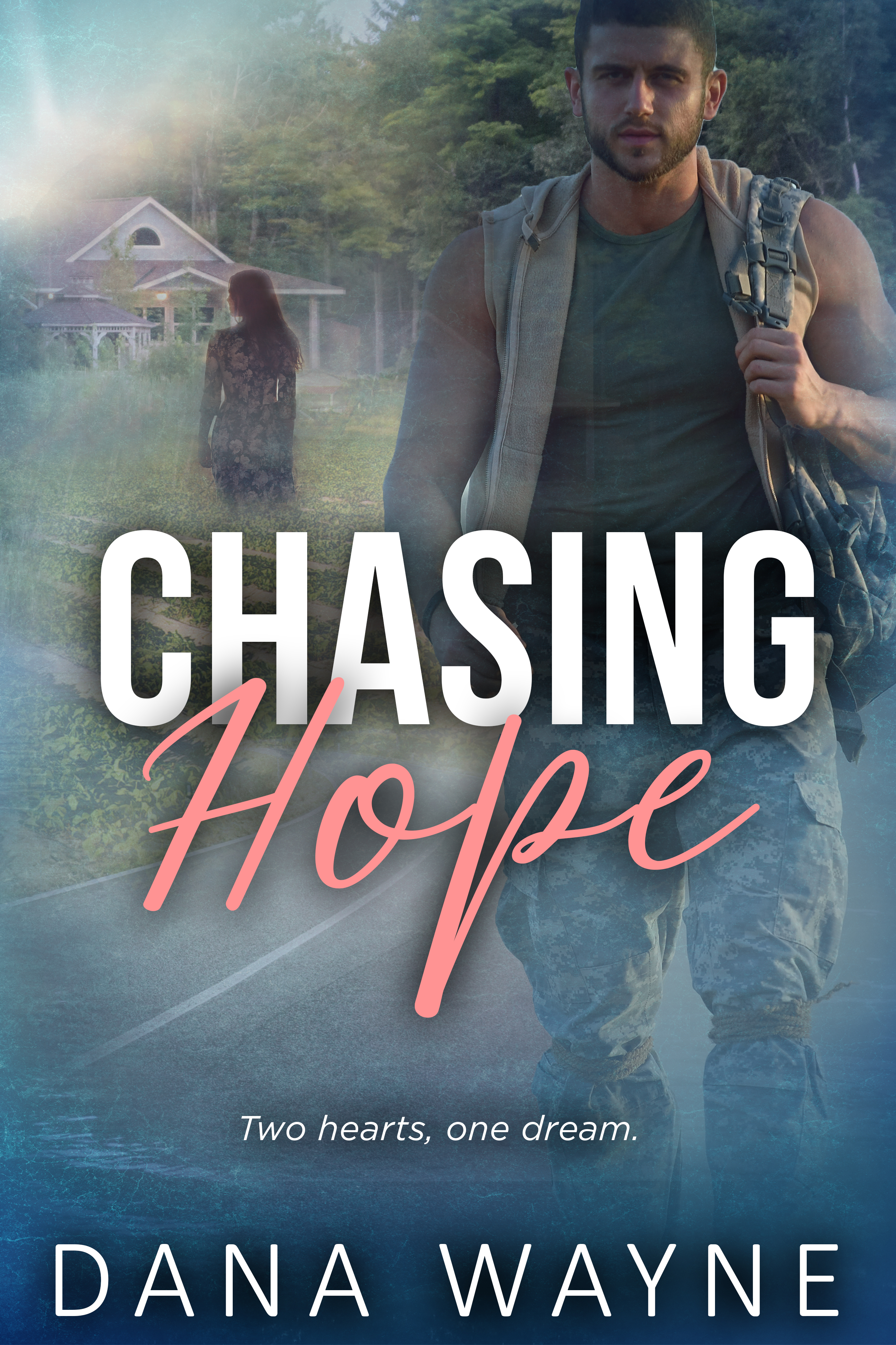 ABOUT THE BOOK:  Max Logan longs for the joys of home and family he missed growing up in foster care. He fills that emotional void by becoming a kick-ass Marine, and for eighteen years, led his band of brothers from one hellhole to another…until the one that nearly destroyed him. Sixteen months of therapy and rehab put his body back together, but some wounds can't be seen. Some can't be healed.
Skylar Ward dreams of a life that includes someone beside her. Someone to share her life with, to be a father to her young daughter. But if she learned anything from her failed marriage it was that you don't rush into a relationship. Options in her small town are limited, and those who approach her lack appeal. Only Max Logan sparks her interest. But the handsome, brooding war hero remains aloof.
Intelligent and intuitive, seven-year-old Maddie overhears a neighbor tell her mother she needs a male companion, so she Google's it to see what it means. Convinced her mom needs a boyfriend and Max needs a girlfriend, Maddie sets out to make it happen. He needs a family. They need him. If she can make them see that.
Can one precocious child be the catalyst that heals a wounded warrior's soul and brings joy back into her mom's heart?
Or will ashes of the past bury hope once and for all?
CLICK TO PURCHASE
AMAZON       more links: BOOKS2READ
ABOUT THE AUTHOR: Dana Wayne is an award-winning author and 6th generation Texan. She resides in East Texas with her husband (and biggest fan) along with a Calico cat named Katie, three children, and four grandchildren. She routinely speaks to books clubs, services organizations, writers' groups, and other organizations on writing and publishing, and is a frequent guest on numerous writing blogs. 
"I grew up listening to my father read passages from the stack of paperback westerns beside his chair. I was fascinated at how someone could paint a picture with words so vivid, I saw it in my mind. That's when I knew that one day I would be a writer. It wasn't until I retired in late 2013 that I was able to devote the necessary time to achieving my goal. I published my first book in 2016 and never looked back. My stories are heartwarming, a little spicy, and all about the romance because I believe romance is more about emotion than sex, and the journey is more important than the destination."
A staunch supporter of new authors, she is a member of Romance Writers of America, Texas Association of Authors, and Writers League of Texas as well as several local writers' groups.
WEBSITE   FACEBOOK    TWITTER   INSTAGRAM   
Click for direct links to each tour stop
| | | |
| --- | --- | --- |
| 7/9/19 | Notable Quotable | |
| 7/9/19 | Notable Quotable | |
| 7/9/19 | BONUS post | |
| 7/10/19 | Review | |
| 7/11/19 | Excerpt | |
| 7/11/19 | Excerpt | |
| 7/12/19 | Review | |
| 7/13/19 | Review | |
| 7/13/19 | Character Interview | |
| 7/14/19 | Author Interview | |
| 7/15/19 | Review | |
| 7/15/19 | Review | |
| 7/16/19 | Teaser | |
| 7/16/19 | Teaser | |
| 7/17/19 | Review | |
| 7/18/19 | Review | |
Giveaway runs July 9-midnight, CST July 19, 2019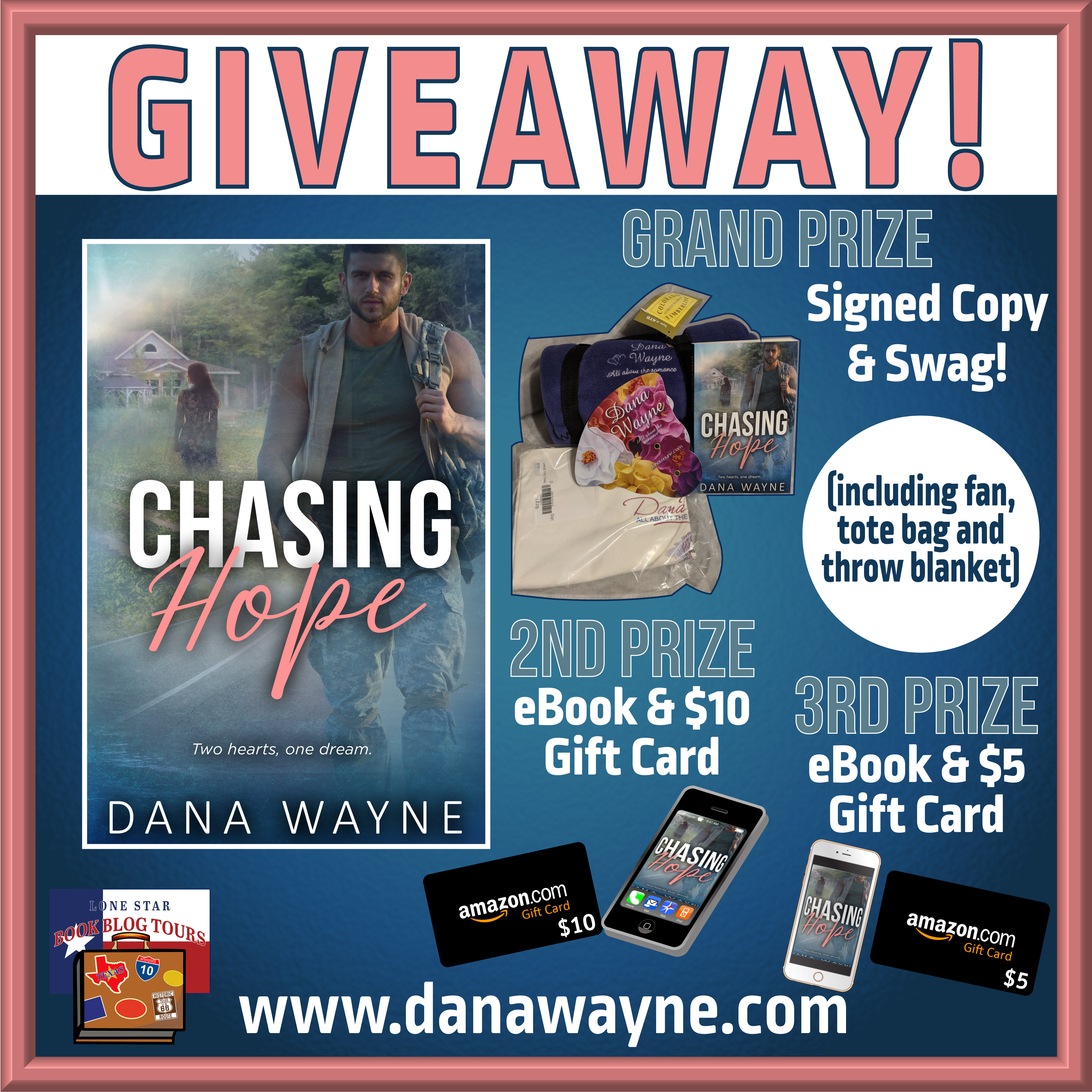 Click image to enter the giveaway.