Follow along with the Lone Star Lit Book Blog Tour!
THE CHASE
U.S. Marshals Series, Book Two
By LISA HARRIS
Publisher: Revell
Publication Date: July 6th, 2021
Pages: 320 Pages
Categories: Fiction/ Christian/ Suspense
ABOUT THE BOOK: US Marshal Madison James may not be sure who shot her three months ago, but she does know one thing--it's time to get back out into the field. When her partner, Jonas Quinn, receives a message that a federal warrant just came in on a man connected to a string of bank robberies, Madison jumps at the chance to get back to work. What she and Jonas find is a bank robbery in progress that's gone wrong--and things are about to get worse.
For these bank robbers, it's never been just about the money. It's about taking risks and adrenaline rushes -- and getting caught is not part of the game. When the suspects escape, Madison and Jonas must hunt them down and bring them to justice before someone else--someone close to them--gets hurt . . . or worse. 
From Seattle to the San Juan Islands, bestselling author Lisa Harris takes you on a nonstop chase where feelings are complicated, and failure isn't an option.
PURCHASE LINKS
Revell (Baker Book House) | Amazon | Christianbooks.com

ABOUT THE AUTHOR: Lisa Harris is a USA Today bestselling author, a Christy Award winner, and the winner of the Best Inspirational Suspense Novel from Romantic Times for her novels Blood Covenant and Vendetta. The author of more than 40 books, including The Escape, The Traitor's Pawn, Vanishing Point A Secret to Die For, and Deadly Intentions, as well as The Nikki Boyd Files and the Southern Crimes series, Harris and her family have spent over 17 years living as missionaries in southern Africa. She is currently stateside in Tulsa, Oklahoma. Learn more at www.lisaharriswrites.com . 
Instagram | Facebook | BookBub | Goodreads  | Pinterest | Amazon Author Page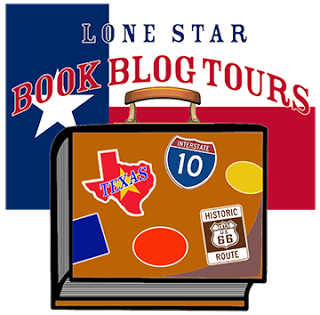 Click the blogs for direct links to special features and book reviews.
| | | |
| --- | --- | --- |
| 7/6/21 | Excerpt | |
| 7/6/21 | BONUS Promo | |
| 7/7/21 | Review | |
| 7/8/21 | Playlist | |
| 7/9/21 | Review | |
| 7/10/21 | Author Interview | |
| 7/11/21 | Scrapbook Page | |
| 7/12/21 | Review | |
| 7/13/21 | Series Spotlight | |
| 7/14/21 | Review | |
| 7/15/21 | Review | |
Giveaway runs July 6-midnight, CDT, July 16, 2021