Join us on Book Blog Tour!
THE CATCH
The U.S. Marshals Series, #3
by LISA HARRIS
Fiction / Christian / Mystery / Suspense / Romance
Publisher: Revell
Date of Publication: April 5, 2022
Number of Pages: 352 pages 
ABOUT THE BOOK:  Everything hidden is eventually found

After a harrowing attempt on a judge's life at the courthouse, Deputy US Marshals Madison James and Jonas Quinn are tasked with finding a missing woman and an endangered child in connection to the murder of the judge's wife. What seems like a fairly straightforward case becomes hopelessly tangled when the marshals discover that the woman they are searching for is not who they think she is.

Madison and Jonas are forced into a race to find the woman and the child before the people who want her dead discover her location. And in a final showdown that could cost her everything, Madison will come face-to-face with the person who murdered her husband.
CLICK TO PURCHASE!
│ Amazon │ Baker Book House |
ABOUT THE AUTHOR: Lisa Harris is a USA Today bestselling author, a Christy Award winner, and the winner of the Best Inspirational Suspense Novel from Romantic Times for her novels Blood Covenant and Vendetta. The author of more than forty books, including The Escape, The Chase, The Traitor's Pawn, Vanishing Point, A Secret to Die For, and Deadly Intentions, as well as The Nikki Boyd Files and the Southern Crimes series, Harris and her family have spent over seventeen years living as missionaries in southern Africa and currently reside there.
◆  WEBSITE  ◆  FACEBOOK  ◆  TWITTER ◆ AMAZON  ◆ 
GOODREADS ◆BOOKBUB◆ INSTAGRAM ◆BLOG ◆PINTEREST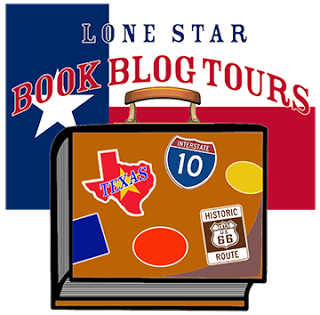 Click the blog names for direct links to book reviews & special features.
| | | |
| --- | --- | --- |
| 4/12/22 | Author Video | |
| 4/12/22 | Review | |
| 4/13/22 | Scrapbook Page | |
| 4/13/22 | BONUS Promo | |
| 4/14/22 | Review | |
| 4/14/22 | Guest Post | |
| 4/15/22 | Review | |
| 4/16/22 | Excerpt 1 | |
| 4/17/22 | Excerpt 2 | |
| 4/18/22 | Excerpt 3 | |
| 4/18/22 | Review | |
| 4/19/22 | Author Video | |
| 4/20/22 | Review | |
| 4/20/22 | Series Spotlight | |
| 4/21/22 | Review | |
| 4/21/22 | Review | |

Giveaway ended April 22, 2022