Follow along with the Lone Star Lit Blog Tour!
Genre:  Psychological Thriller / Gothic Fiction / Sisters Fiction 
Publisher: Lake Union Press
Date of Publication: April 14, 2020
Number of Pages: 317
ABOUT THE BOOK: In the isolated estate she's found the perfect getaway. But there's no escaping the past in this chilling novel from the bestselling author of The Unremembered Girl.
Filmmaker Tessa Shepherd helped free a man she believed was wrongly imprisoned for murder. When he kills again, Tessa's life is upended.
She's reeling with guilt, her reputation destroyed. Worse, Tessa's mother has unexpectedly passed away, and her sister, Margot, turns on her after tensions from their past escalate. Hounded by a bullying press, Tessa needs an escape. That's when she learns of a strange inheritance bequeathed by her mother: a derelict and isolated estate known as Fallbrook. It seems like the perfect refuge.
A crumbling monument to a gruesome history, the mansion has been abandoned by all but two elderly sisters retained as caretakers. They are also guardians of all its mysteries. As the house starts revealing its dark secrets, Tessa must face her fears and right the wrongs of her past to save herself and her relationship with Margot. But nothing and no one at Fallbrook are what they seem. 
"Suspense fans will be satisfied." —Publishers Weekly
CLICK TO PURCHASE
║ AMAZON ║ INDIEBOUND ║
║ BARNES AND NOBLE ║
ABOUT THE AUTHOR: Eliza Maxwell is the author of The Shadow Writer, The Widow's Watcher, The Unremembered Girl, The Grave Tender, and The Kinfolk. She writes fiction from her home in Texas, which she shares with her ever-patient husband, two impatient kids, a ridiculous English setter, and a bird named Sarah. An artist and writer, a dedicated introvert, and a British-cop-drama addict, she enjoys nothing more than sitting on the front porch with a good cup of coffee. For more information, visit www.elizamaxwell.net.
║ BookBub ║ Website ║  Instagram ║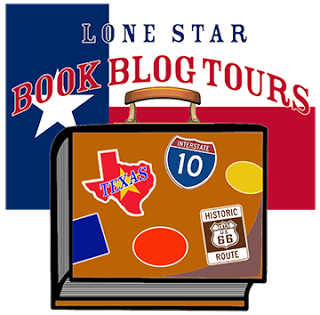 Click the blog names for direct links to reviews. 
| | | |
| --- | --- | --- |
| 4/14/20 | Review | |
| 4/14/20 | Review | |
| 4/15/20 | Audio Review | |
| 4/16/20 | Review | |
| 4/16/20 | Review | |
| 4/17/20 | Review | |
| 4/17/20 | BONUS Post | |
| 4/18/20 | Review | |
| 4/19/20 | Review | |
| 4/20/20 | Audio Review | |
| 4/20/20 | Audio Review | |
| 4/21/20 | Review | |
| 4/22/20 | Review | |
| 4/23/20 | Review | |
| 4/23/20 | BONUS Review | |
| 4/24/20 | Review | |
| 4/24/20 | Review | |
Giveaway runs April 14-midnight, CST-April 25, 2020 (US Only)