Follow along with the Lone Star Lit Blog Tour!
THE BLACK MIDNIGHT
by Kathleen Y'Barbo
Genre: Fiction / Historical Mystery / True Crime  
Publisher: Barbour Books 
Publication Date: August 1, 2020 
Number of Pages: 257
ABOUT THE BOOK: Two killers, two detectives, and a menace called The Black Midnight may be the death of both of them.
Three years before Jack the Ripper began his murderous spree on the streets of London, a killer struck fear into the hearts of the citizens of Austin, Texas. Some believe one man is responsible for both, while others lay the blame at the feet of someone close to the queen herself. With suspicion falling on Her Majesty's family and Scotland Yard at a loss as to who the Ripper might be, Queen Victoria summons her great-granddaughter, Alice Anne von Wettin, a former Pinkerton agent who worked the unsolved Austin murders case, and orders her to discreetly form a team to look into the London matter. One man is essential to her team, and she doesn't want to consider taking on this challenge without his expertise. Unfortunately, he's back in Texas, with a bad attitude and a new profession. 
The prospect of a second chance at catching the man who terrorized Austin three years ago just might entice Isaiah Joplin out of his comfortable life as an Austin lawyer, even if it does mean working with the Queen's great-granddaughter again. If his theories are right, they'll find the Midnight Assassin and, by default, the Ripper. If they're wrong, he and Annie are in a bigger mess than the one the lady detective left behind when she departed Austin under cover of darkness three years ago. 
Can the unlikely pair find the truth of who is behind the murders before they are drawn into the killer's deadly game? From Texas to London, the story navigates the fine line between truth and fiction as Annie and Isaiah ultimately find the hunters have become the hunted.
CLICK TO PURCHASE:
Amazon ┃Barnes & Noble ┃Christianbook ┃ IndieBound ┃Bookshop
ABOUT THE AUTHOR: Bestselling author Kathleen Y'Barbo is a multiple Carol Award and RITA nominee and author of more than eighty books, with almost two million in print. A tenth-generation Texan and certified paralegal, she has been nominated for a Career Achievement Award as well a Reader's Choice Award and several Top Picks by Romantic Times magazine.
 
Kathleen celebrated her fifteenth year as a published author by receiving the Romantic Times Inspirational Romance Book of the Year Award for Sadie's Secret, a Secret Lives of Will Tucker novel. Her novels celebrate life, love, and the Lord—and whenever she can manage it, her home state of Texas. Recent releases include The Pirate Bride, River of Life, and My Heart Belongs in Galveston, Texas.
  Website ║ Bookbub ║ Facebook ║ Instagram ║ Amazon ║ Goodreads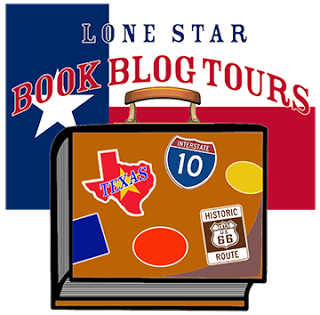 Click the blog names for direct links to book reviews and special features.
| | | |
| --- | --- | --- |
| 8/6/20 | Notable Quotable | |
| 8/6/20 | BONUS Post | |
| 8/7/20 | Author Interview | |
| 8/8/20 | Review | |
| 8/9/20 | Excerpt | |
| 8/10/20 | Excerpt | |
| 8/11/20 | Review | |
| 8/12/20 | Guest Post | |
| 8/13/20 | Review | |
| 8/14/20 | Author Interview | |
| 8/15/20 | BONUS Post | All the Ups and Downs |
| 8/15/20 | Review | |
Giveaway runs August 6-midnight, CST, August 16, 2020
Click the image to enter the giveaway. Good luck!