Lone Star Lit's editorial reviewers recommend their favorites
Sunday, December 29, 2019
As another year (and decade) comes to a close, we look back in order to move forward. This is also true of books. This week, Lone Star Lit's editorial book reviewers weigh in with their picks of the best in Texas books for 2019.
Si Dunn, Austin author, screenwriter, and veteran of the Texas and Southwest books scene, chose a collection of short stories, a biography, and cinema history.
Janis: Her Life and Music (Simon & Schuster) by Holly George-Warren
Holly George-Warren's Janis: Her Life and Music is an engrossing, superbly researched biography of one of Texas's greatest musical talents. Warren establishes the Queen of Rock and Roll as the rule-breaking musical trailblazer and complicated, gender-bending rebel she was.
A Peculiar Kind of Immigrant's Son (Cinco Puntos Press) by Sergio Troncoso
A Peculiar Kind of Immigrant's Son, an outstanding collection of connected short stories uniquely reflecting life along the troubled Texas-Mexico border, proves the continued vitality of short fiction as a form. Troncoso tells skillfully nuanced stories from the perspective of a poor immigrant's son who has found success within the world of America's elite universities and financial power, yet still feels adrift and alienated, seeking deeper meanings.
The Wild Bunch: Sam Peckinpah, a Revolution in Hollywood, and the Making of a Legendary Film (Bloomsbury) by W. K. Stratton
It would be very difficult to find a better celebration and dissection of one of America's most iconic movies than Stratton's The Wild Bunch. A genre-exploding 1969 Western, The Wild Bunch "is about men out of their time, the catastrophic effect of technology on the human soul, loyalty, honor and dishonor, failure and success, good and evil, and, finally, redemption."
Ruthie Jones, writer, corporate editor, and San Antonio competitive pool player extraordinaire, chose three novels, each of which is an emotionally challenging read.
Outcry Witness (TCU Press) by Thomas Zigal
Outcry Witness dives headlong into sexual abuse within the Catholic church. Though the topic is cloaked in secrecy and complicit silence, the strong emotions that readers will experience cast a spotlight on the issue to create awareness and action. Ultimately, Zigal offers tentative rays of hope for redemption and healing, expertly crafted in a work of fiction.
Cosmology of Monsters (Pantheon) by Shaun Hamill
Shaun Hamill is clearly a natural at using horror to highlight the human condition. In perfectly paced literary fiction, Cosmology of Monsters entertains on a superficial level and terrifies on a deeper, more thought-provoking level, as it illustrates the frightening aspects of adolescence, betrayal, and illness.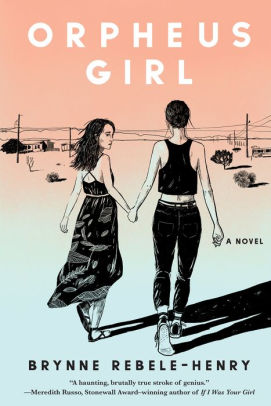 Orpheus Girl (Soho Teen) by Brynne Rebele-Henry
Orpheus Girl, a beautiful fiction of young love and sexual discovery, expertly captures two sides of homosexuality. On one side is homophobia and the subsequent fear, suspicion, and damaging retaliation at both the societal and familial level; on the other side are two young girls tenderly exploring their sexuality and feelings for each other, enduring the backlash of homophobia, and discovering that love and courage are enough. 
Chris Manno, Fort Worth pilot of planes, author, and professor of English at Texas Christian University, chose a space dog, Stevie Ray, and a noirish collection of Houston stories.
Laika's Window: The Legacy of a Soviet Space Dog (Trinity University Press) by Kurt Caswell
Caswell related the details of Laika's life in a laconic astronaut-speak worthy of NASA's Mission Control; simultaneously, he steps back and offers readers a broader perspective of their very humanity. Laika's Window is patient, beautiful, troubling, and soulful—a touching read. 
Houston Noir (Akashic Books) edited by Gwendolyn Zepeda
Noir, the unifying concept of this collection of short stories, promises the dark-side zeitgeist of sprawling, steaming, pancake Houston; the book delivers—each story is darkly satisfying in a variety of ways. Houston Noir is wicked-delightful and innovative short fiction. 
Texas Flood: The Inside Story of Stevie Ray Vaughan (St. Martin's Press) by Alan Paul and Andy Aledort
Writers Paul and Aledort sidestep the traditional narrow and predigested historical narrative in favor of a wide-angle lens that lets the reader become the historian and discover meaningful conclusions based on a veritable flood of artifacts, interviews, photos, and more. Texas Flood is gripping, poignant, visceral—along with the music, it's the best of what we have left of Stevie Ray Vaughan.
Michelle Newby Lancaster, managing editor of Lone Star Lit, chose three novels: one East Texas noir, one dystopian legal thriller, and a New England historical mystery that defies categorization.
Ain't Nobody Nobody (Polis Books) by Heather Harper Ellett
It is obvious that Ellett, who grew up in East Texas near Lufkin, spent many an afternoon on the front porch soaking up the elders' tall tales, philosophical musings, and speech patterns. To this potent mix, she's added her education in creative writing and psychology to craft a smart, empathetic portrait of a place and people, wrapped in a murder mystery. Ain't Nobody Nobody is part rural noir, part Carl Hiassen, and all competing moral choices and the power of grace.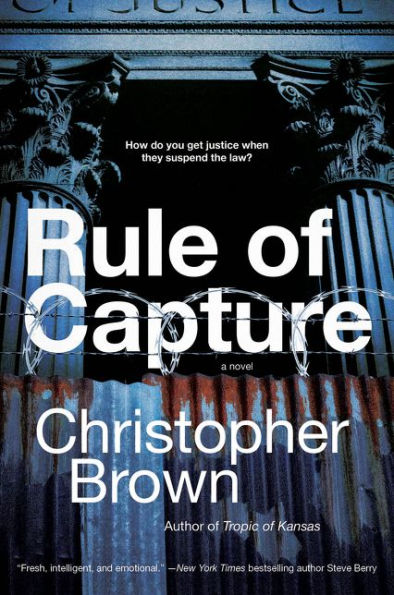 Rule of Capture (Harper Voyager) by Christopher Brown
What happens when the "people with the power and money . . . know democracy is no longer on their side"? Attorney Danny Kimoe is a flawed hero, an everyman with a dry, acerbic wit, though naïve and somehow still trusting, struggling to protect his clients from the star chamber. Brown has taken all the dissonant noise of our current circumstances and distilled it, then extrapolated to a possible logical endpoint in Rule of Capture.
Bowlaway (Ecco) by Elizabeth McCracken
Bertha Truitt appears in Salford with nothing but the clothes on her back and a Gladstone bag with an odd inventory: "one abandoned corset, one small bowling ball, one slender candlepin, and, under a false bottom, fifteen pounds of gold." Bowlaway is literary historical fiction, featuring McCracken's trademark sharp but indulgent wit, in which we follow the fates and fortunes of eccentric characters whose lives are affected, for good and for ill, by the appearance—and recurring reappearances, usually in memory, occasionally in effigy—of Bertha Truitt and candlepin bowling.  
We here at Lone Star Lit are busily preparing to serve up the best of Texas lit in 2020. In the meantime, we wish all y'all the happiest of new years. Live in active voice.