Reading gives us someplace to go when we have to stay where we are
The dog days of summer have arrived, making themselves comfortable in whatever shade they can find across the Lone Star State. The plague has made itself comfortable, too, and what better mental and emotional vacation is there than a great book? As Mason Cooley says, "Reading gives us someplace to go when we have to stay where we are." So, where can we go with August Texas books? Nineteenth-century London or Alaska; art galleries or a drive-in theater; the llano estacado or the Gulf of Mexico; a Louisiana bayou or a Florida beach; a haunted hotel or Texas cemeteries—even the moon. In these uncertain times, we can be certain of excellent Lone Star Lit. ¡Salud!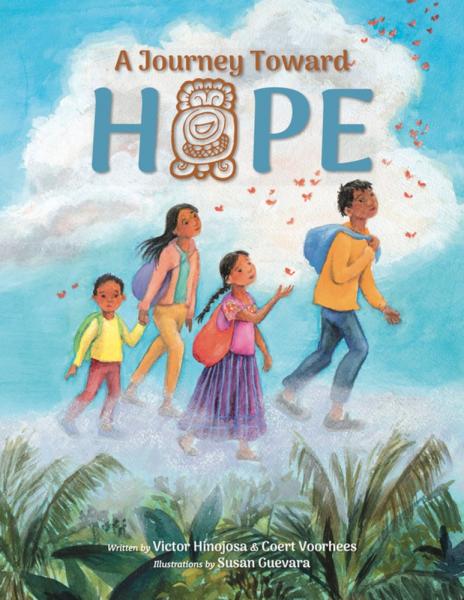 Victor Hinojosa (author), Coert Voorhees (author), Susan Guevara (illustrator)
Four unaccompanied migrant children come together along the arduous journey north through Mexico to the United States border in this ode to the power of hope and connection even in the face of uncertainty and fear.
Every year, roughly fifty thousand unaccompanied minors arrive at the US/Mexico border to present themselves for asylum or related visas. The majority of these children are non-Mexicans, fleeing the systemic violence of Central America's "Northern Triangle": Honduras, El Salvador, and Guatemala. A Journey Toward Hope tells the story of Rodrigo, a fourteen-year-old escaping Honduran violence; Alessandra, a ten-year-old Guatemalan whose first language is Q'eqchi'; and the Salvadoran siblings Laura and Nando. Though their reasons for making the trip are different, and the journey northward is perilous, the four children band together, finding strength in one another as they share the dreams of their past and the hopes for their future.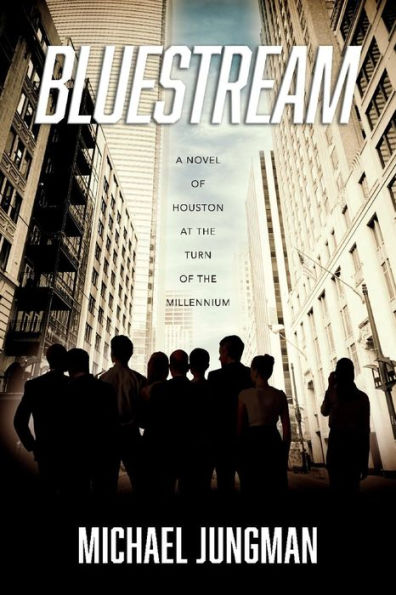 Bluestream: A Novel of Houston at the Turn of the Millennium
Michael Jungman
This fast, funny, and sexy novel tells the story of Houston in the way that Chinatown tells the story of Los Angeles. Although set in the Texas of twenty years ago, Bluestream's themes of ambition, greed, and workplace corruption resonate in any era and in any great American city.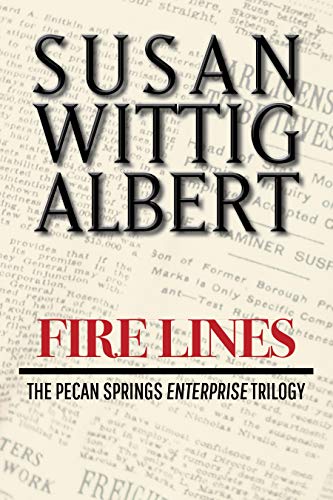 (The Pecan Springs Enterprise Trilogy Book 3) 
Susan Wittig Albert 
The Enterprise has a new lease on life, but nobody knows how long that will last. Will there be a newspaper tomorrow? There's plenty of work on Jessica Nelson's crime desk, but when she learns of a hot lead in the cold-case arson deaths of her parents and twin sister, she knows she has to investigate it. 
The story pulls her into the death of a cop, requires her to face her own phobic fear of fire, and introduces her to a man—much too old for her—who is passionately committed to using fire to protect the wilderness. Will this bring her any closer to a killer who has eluded the police for over twenty years—and who threatens to start another deadly, catastrophic wildfire?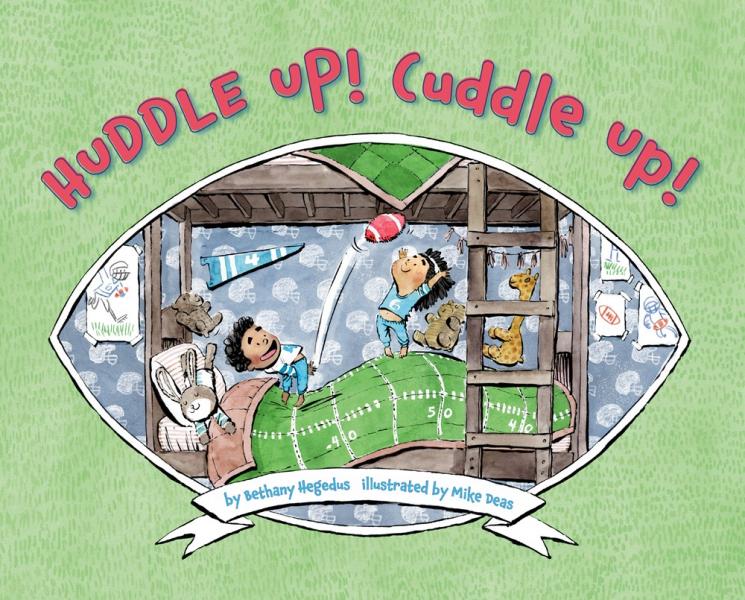 Bethany Hegedus (author), Michael Deas (illustrator)
It's Sunday night, football night, and the countdown clock to bedtime is winding down. Will the Dream Team be able to get to bed on time? First there's the pre-game warm-up in the bath, then it's time to get suited up in pajamas, and don't forget your fancy footwork. After some interference from the family dog and a full-counter sweep of the kitchen, it's time to huddle up and cuddle up for a bedtime story time-out! 
Award-winning author Bethany Hegedus shows how football time equals family time in this hilarious twist on the bedtime ritual. Young football fans will finally want to huddle up and get ready for bed because sleep time has never been so much fun!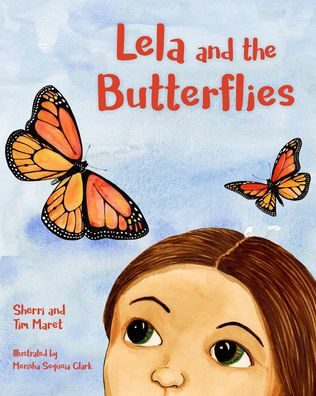 (publication delayed to September)
Sherri Maret  (author), Tim Maret (author), Merisha Sequoia Clark (illustrator)
Lela loves butterflies. When Lela takes a nature walk with Ranger Maggie, she learns that butterflies need help. Lela's small steps in butterfly conservation start with her own butterfly garden, but she doesn't stop there and ends up spreading her love for butterflies throughout the community. A simple butterfly-garden guide is included.  
Children discover that even though they may be small, they can still make a difference.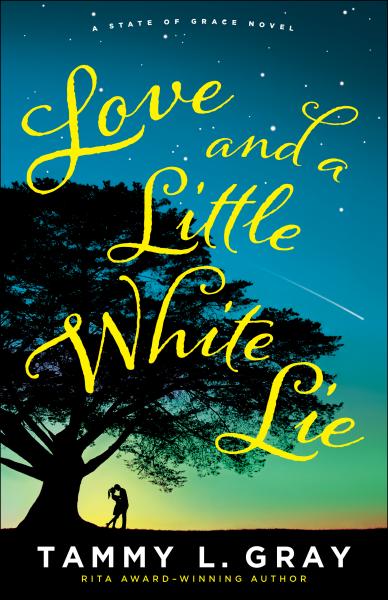 (State of Grace) 
 Tammy L. Gray
After hitting rock bottom, January decides she has nothing to lose in working at her aunt's church—while hiding a lack of faith. A minor deception until she meets the church's guitarist and sparks fly. Can she avoid disaster—especially when a handsome landscape architect has an annoying ability to push her to deal with feelings she'd rather keep buried?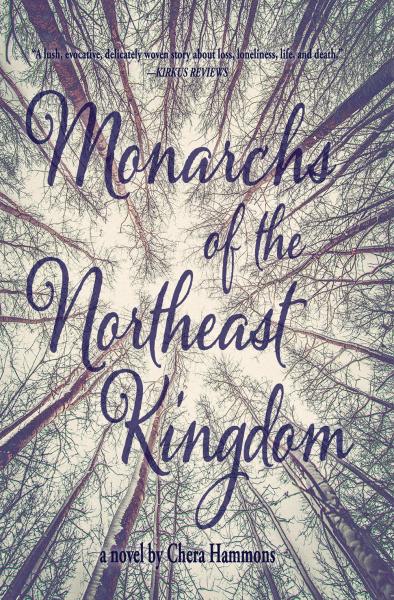 Monarchs of the Northeast Kingdom
Chera Hammons
Anna and her husband John, a master saddle maker, have created a quiet existence for themselves in rural Vermont. When John disappears in the woods near their home, Anna hides what she finds there in a desperate effort to ensure her own survival. She must learn to live alone in a landscape where poachers trespass, coyotes roam, bears menace livestock, and winter starves the wild animals—while debilitating illness and long–buried secrets threaten to upturn her life.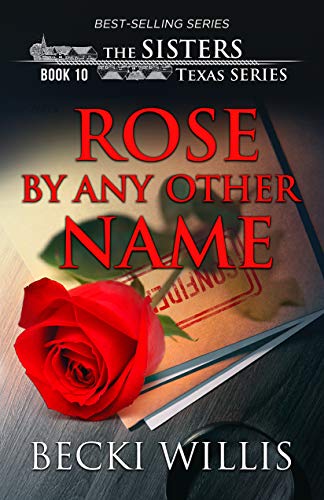 (The Sisters, Texas Mystery Series, Book 10) 
Becki Willis  
A mysterious woman moves to The Sisters, and the tongues start wagging. Who is this Rose Belvedere? Why did she move here, of all places? Was that a body the movers stuffed into the van?
Calls flood into the police department, but without probable cause, Chief Brash deCordova can't do much more than make an inquiry. When Madison stumbles upon a gruesome discovery, all that changes. Now there's a body and a suspect, but no probable cause. The heat is on for another great adventure in The Sisters!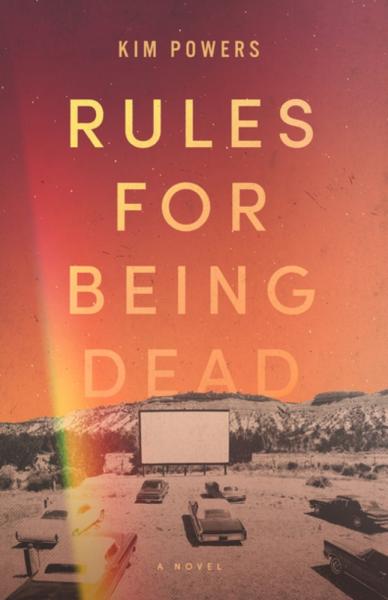 Kim Powers
It's the late 1960s in McKinney, Texas. At the downtown theater and the local drive-in, movies—James Bond, My Fair Lady, Alfie, and Dr. Zhivago—feed the dreams and obsessions of a ten-year-old Clarke who loves Audrey, Elvis, his family, and the handsome boy in the projector booth.
Then Clarke loses his beloved mother. And no one will tell him how she died. No one will tell her either. She is floating above the trees and movie screens of McKinney, trapped between life and death, searching for a glimpse of her final moments on this earth. The shattering answer haunts Rules for Being Dead, Kim Powers' darkly humorous and incredibly moving novel.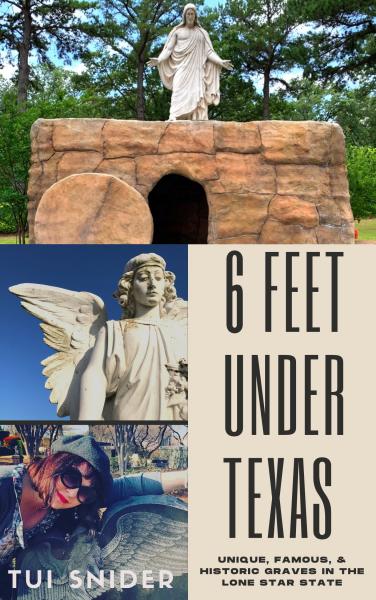 6 Feet Under Texas: Unique, Famous, & Historic Graves in the Lone Star State
(Cemetery Tales Book 1) 
Tui Snider  
Explore the cemeteries of Texas with Tui Snider as she reveals overlooked history in these fascinating open-air museums. Along the way, you'll meet fascinating characters, including a whistleblower who died in suspicious circumstances, an oilman who added a phone line to his mausoleum, and the events that caused two "frenemies" to be chained together in death.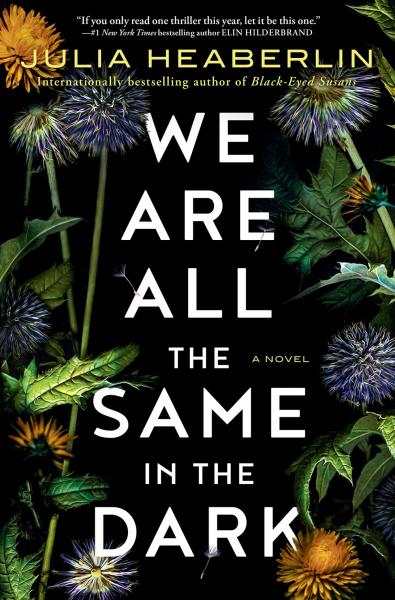 We Are All the Same in the Dark: A Novel
Julia Heaberlin
In Julia Heaberlin's electrifying and unsettling page-turner, the discovery of a girl abandoned by the side of the road threatens to unearth the long-buried secrets of a Texas town's legendary cold case in this superb, atmospheric novel from the internationally bestselling author of Black-Eyed Susans. 
Like the unforgettable protagonists of Gillian Flynn, Laura Lippmann, and Megan Abbott, Heaberlin's determined and ferocious characters—in turns heartbreakingly human, mysterious, and frightening—demand our empathy even as they alert our mistrust.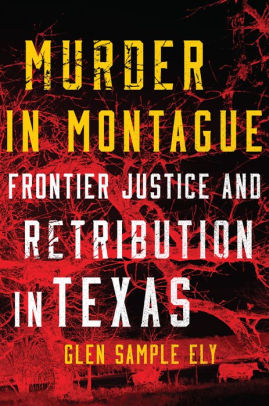 Murder in Montague: Frontier Justice and Retribution in Texas
Glen Sample Ely
On a sweltering August night in 1876, Methodist minister William England, his wife, Selena, and two of her children were brutally slaughtered in their North Texas home. Acting on Selena's deathbed testimony, a neighbor, his brother-in-law, and a friend were arrested and tried for the murders. Murder in Montague tells the story of this gruesome crime and its murky aftermath. In this engrossing blend of true crime reporting, social drama, and legal history, author Glen Sample Ely presents a vivid snapshot of frontier justice and retribution in Texas following the Civil War.
The sheer brutality of the Montague murders terrified settlers already traumatized by decades of chaos, violence, and fear—from the deadly raids of Comanche and Kiowa Indians to the terrors of vigilantes, lynchings, and Reconstruction lawlessness. But the crime's aftermath—involving five Texas governors, five trials at Montague and Gainesville, five appeals to the Texas Court of Appeals, and three life sentences at hard labor in the state's abominable and inhumane prison system—offered little in the way of reassurance or resolution. Viewed from any perspective, the 1876 England family murders were both a human tragedy and a miscarriage of justice. Combining the long view of history and the intimate detail of true crime reporting, Murder in Montague deftly captures this moment of reckoning in the story of Texas, as vigilante justice grudgingly gave way to an established system of law and order.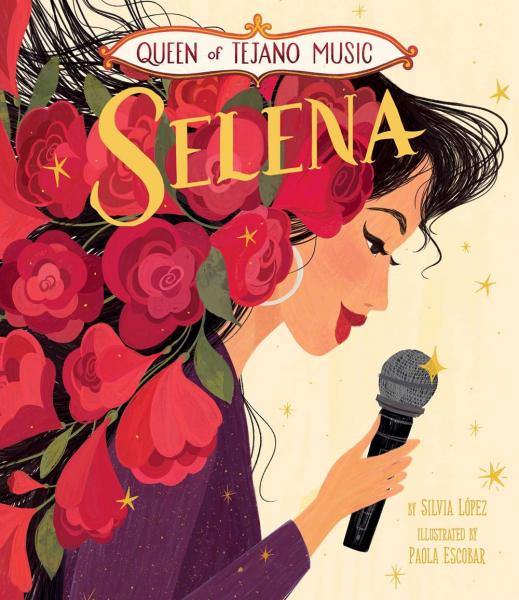 Silvia López (author), Paola Escobar (illustrator)
Selena Quintanilla's music career began at the age of nine when she started singing in her family's band. She went from using a hairbrush as a microphone to traveling from town to town to play gigs. But Selena faced a challenge: People said that she would never make it in Tejano music, which was dominated by male performers. Selena was determined to prove them wrong.
Born and raised in Texas, Selena didn't know how to speak Spanish, but with the help of her dad, she learned to sing it. With songs written and composed by her older brother and the fun dance steps Selena created, her band, Selena Y Los Dinos, rose to stardom! A true trailblazer, her success in Tejano music and her crossover into mainstream American music opened the door for other Latinx entertainers, and she became an inspiration for Latina girls everywhere.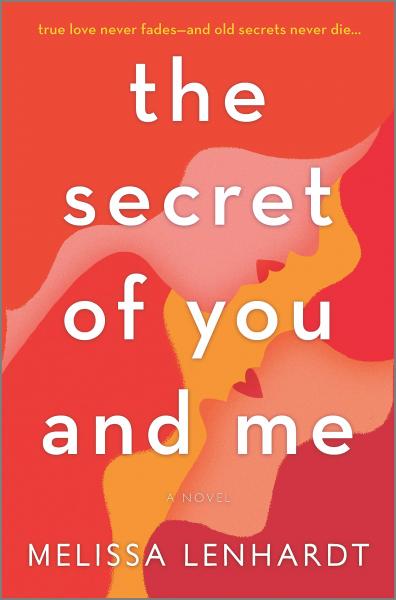 The Secret of You and Me: A Novel 
Melissa Lenhardt  
Nora hasn't looked back. Not since she fled Texas to start a new life. Away from her father's volatile temper and the ever-watchful gaze of her claustrophobically conservative small town, Nora has freed herself. She can live—and love—however she wants. The only problem is that she also left behind the one woman she can't forget. Now tragedy calls her back home to confront her past—and reconcile her future. 
Sophie seems to have everything—a wonderful daughter, a successful husband, and a rewarding career. Yet underneath that perfection lies an explosive secret. She still yearns for Nora—her best friend and first love—despite all the years between them. Keeping her true self hidden hasn't been easy, but it's been necessary. So when Sophie finds out that Nora has returned, she hopes Nora's stay is short. The life she has built depends on it.
(True Colors Volume 7) 
Kathleen Y'Barbo  
Three years before Jack the Ripper began his murderous spree on the streets of London, women were dying in their beds as the Midnight Assassin terrorized the citizens of Austin, Texas. Now, with suspicion falling on Her Majesty's family and Scotland Yard at a loss as to who the Ripper might be, Queen Victoria summons her great-granddaughter, Alice Anne von Wettin, a former Pinkerton agent who worked the unsolved Austin case, and orders her to discreetly form a team to look into the London matter. 
The prospect of a second chance to work with Annie just might entice Isaiah Joplin out of his comfortable life as an Austin lawyer. If his theories are right, they'll find the Midnight Assassin and, by default, the Ripper. If they're wrong, he and Annie are in a bigger mess than the one the feisty female left behind when she departed Austin under cover of darkness three years ago.
Teddy Jones 
Teddy Jones's earlier novel, Jackson's Pond, Texas, began the saga of the Jackson family. Now, Slanted Light continues their tale. Claire Havlicek's late-night call brings her brother, Chris Banks, from his home in New Mexico back to the town that bears their family name, Jackson's Pond. She's collapsed under the weight of threats to her thirteen-year marriage that have undermined her confidence and her will.
Her husband, J. D., responds to seduction by a woman in need; theft and the threat of a forced buyout jeopardize Claire's two clinics; drought imperils their ranch and cattle business; a teenage daughter turns to bulimia. When Claire admits her limits, her grandmother, Willa Jackson, and the other members of her family help her learn that being human, weaknesses and all, can be the source of strength and joy.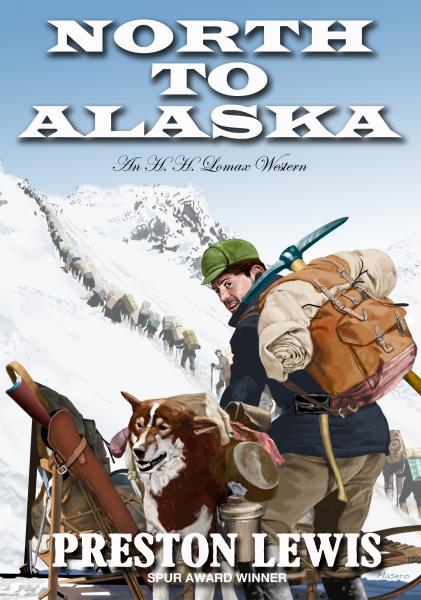 North To Alaska: An H. H. Lomax Western
Preston Lewis
Swindled out of a mining fortune in Colorado and blamed for an ensuing murder, H. H. Lomax must finally face up to his past two decades in Skagway, Alaska. Along the way, he encounters legendary madam Mattie Silks, suffragist Susan B. Anthony, novelist Jack London, and a talking dog.
To survive his previous missteps and avoid a prison sentence for theft, Lomax must outshoot infamous Western conman Soapy Smith and outwit an unrelenting Wells Fargo investigator and Shotgun Jake Townsend, the greatest frontier assassin who never was.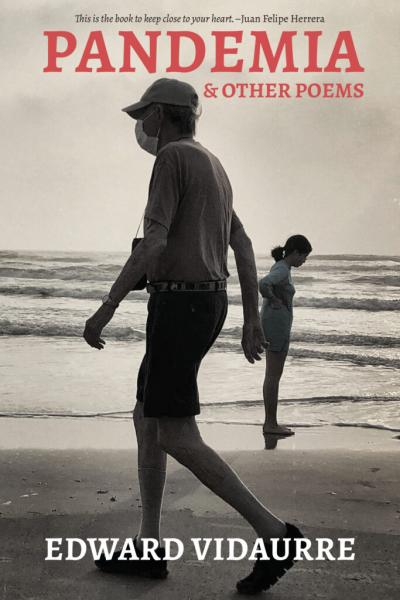 Edward Vidaurre
Pandemia & Other Poems comes to the world as a salve to a trifecta of crises—border issues of children in cages and immigrants being held in tent cities to wait with little or no hope; a virus that has crippled the world, forcing us to re-evaluate and test our resolve as survivors; and the ongoing issue of police brutality stirring protests around the world.
Vidaurre is a poet who wants to help people, and who works through "the ghostly streets of uncertainty" in the midst of this pandemia with dreams, hope—and love, always, there is love.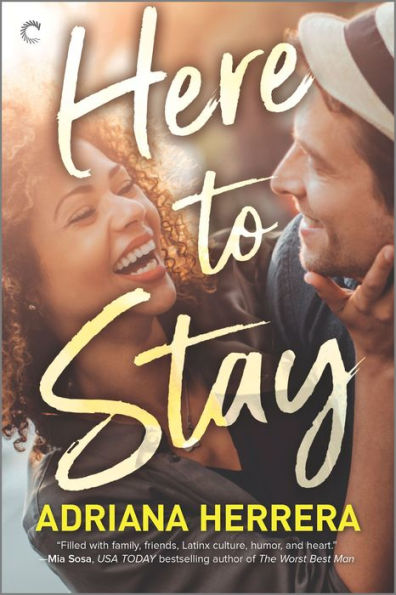 Adriana Herrera
Julia del Mar Ortiz is not having the best year. She moved to Dallas with her boyfriend, who ended up ditching her and running back to New York after only a few weeks. Left with a massive—by NYC standards, anyway—apartment and a car lease in the scorching Texas heat, Julia is struggling . . . except that's not completely true. Running the charitable foundation of one of the most iconic high-fashion department stores in the world is serious #lifegoals. It's more than enough to make her want to stick it out down South. 
The only monkey wrench in Julia's plans is the blue-eyed, smart-mouthed consultant the store hired to take them public. Fellow New Yorker Rocco Quinn's first order of business? Putting Julia's job on the chopping block. When Julia is tasked with making sure Rocco sees how valuable the programs she runs are, she's caught between a rock and a very hard set of abs. Because Rocco Quinn is almost impossible to hate—and even harder to resist.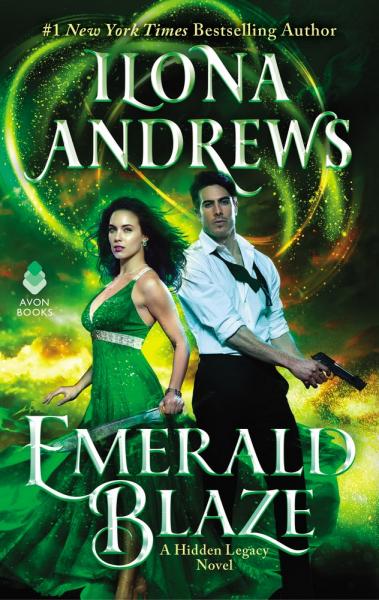 Emerald Blaze: A Hidden Legacy Novel
Ilona Andrews
As Prime magic users, Catalina Baylor and her sisters have extraordinary powers—powers their ruthless grandmother would love to control. Catalina can earn her family some protection working as deputy to the Warden of Texas, overseeing breaches of magic law in the state, but that has risks as well. When House Baylor is under attack and monsters haunt her every step, Catalina is forced to rely on handsome, dangerous Alessandro Sagredo, the Prime who crushed her heart.
The nightmare that Alessandro has fought since childhood has come roaring back to life, but now Catalina is under threat. Not even his lifelong quest for revenge will stop him from keeping her safe, even if every battle could be his last. Because Catalina won't rest until she stops the use of the illicit, power-granting serum that's tearing their world apart.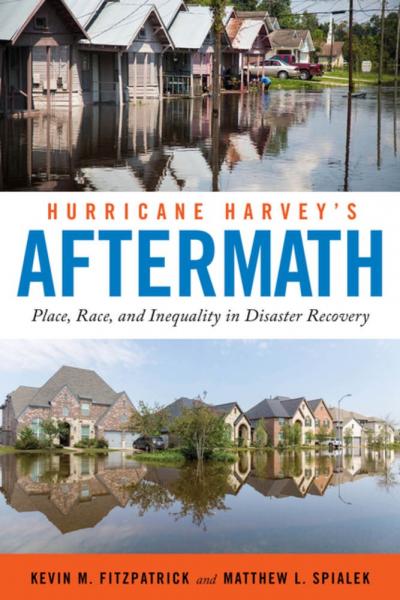 Hurricane Harvey's Aftermath: Place, Race, and Inequality in Disaster Recovery 
Kevin M. Fitzpatrick, Matthew L. Spialek
Hurricane Harvey was one of the worst American natural disasters in recorded history. It ravaged the Texas Gulf Coast, and left thousands of people homeless in its wake. In Hurricane Harvey's Aftermath, Kevin M. Fitzpatrick and Matthew L. Spialek offer first-hand accounts from survivors themselves, providing a rare, on-the-ground perspective of natural disaster recovery. 
Drawing on interviews from more than 350 survivors, the authors trace the experiences of individuals and their communities, both rich and poor, urban and rural, white, Latinx, and Black, and how they navigated the long and difficult road to recovery after Hurricane Harvey. From Corpus Christi to Galveston, they paint a vivid, compelling picture of heartache and destruction, as well as resilience and recovery, as survivors slowly begin rebuilding their lives and their communities.
Christopher Brown
In the aftermath of a second American revolution, peace rests on a fragile truce. The old regime has been deposed, but the ex-president has vanished, escaping justice for his crimes. Some believe he is dead. Others fear he is in hiding, gathering forces. As the factions in Washington work to restore order, Donny Kimoe is in court to settle old scores—and pay his own debts come due.
Meanwhile, the rebels Donny once defended are exacting their own kind of justice. In the ruins of New Orleans, they are building a green utopia—and kidnapping their defeated adversaries to pay for it. The newest hostage is the young heiress to a fortune made from plundering the country—and the daughter of one of Donny's oldest friends. In a desperate gambit to save his own skin, Donny switches sides to defend her before the show trial. If he fails, so will the truce, dragging the country back into violence. But by taking the case, he risks his last chance to expose the atrocities of the dictatorship—and being tried for his own crimes against the revolution.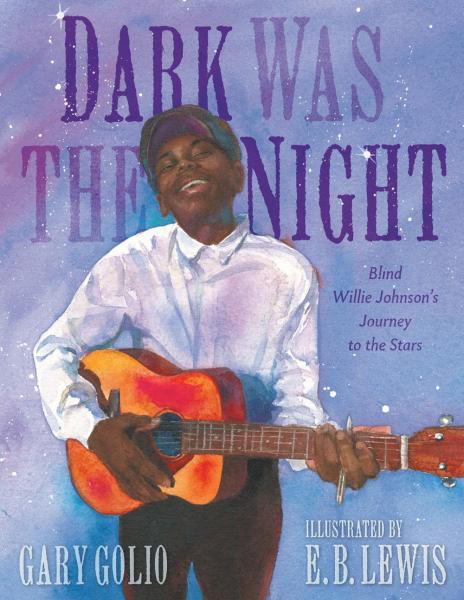 Dark Was the Night: Blind Willie Johnson's Journey to the Stars
Gary Golio, E.B. Lewis (illustrator)
Willie Johnson was born in 1897, and from the beginning he loved to sing—and play his cigar-box guitar. But his childhood was interrupted when he lost his mother and his sight. How does a blind boy make his way in the world? Fortunately for Willie, the music saved him and brought him back into the light. His powerful voice, combined with the wailing of his slide guitar, moved people.
Willie made a name for himself performing on street corners all over Texas. And one day he hit it big when he got a record deal and his songs were played on the radio. Then in 1977, his song "Dark Was the Night" was chosen to light up the darkness when it was launched into space on the Voyager I space probe's famous Golden Record. His immortal song was selected for the way it expresses the loneliness humans all feel, while reminding us we're not alone.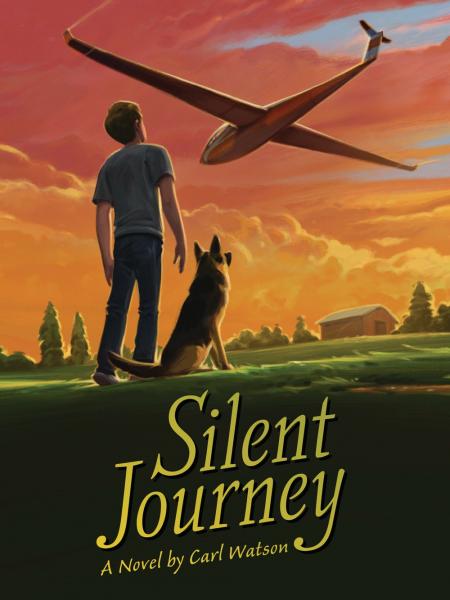 Carl Watson, Andrew Bosley (illustrator)
Scott Schroeder dreams of a day when he and his father can have a home of their own. Following an accident that took his mother's life eight years before, doctors discovered Scott was suddenly deaf. Blessed with being an accomplished gymnast and skilled at signing and reading lips, Scott's biggest challenge is convincing others he is able to do all the same things as those in the hearing world. Picking up on conversations he observes along the way, Scott figures out a big family secret concerning his father and uncle and makes his mind up to play a part in their reconciliation.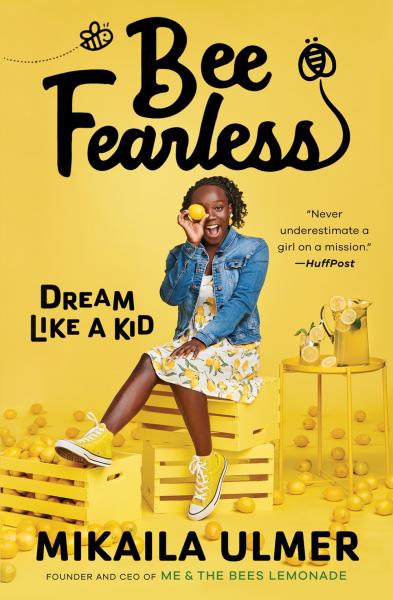 Bee Fearless: Dream Like a Kid
Mikaila Ulmer
When Mikaila Ulmer was four, she was stung by a bee—twice in one week. She was terrified of going outside, so her parents encouraged her to learn more about bees so she wouldn't be afraid. It worked. Mikaila didn't just learn what an important role bees play in our ecosystem, but she also learned bees are endangered, and set out to save them. She started by selling cups of lemonade in front of her house and donating the small proceeds to organizations dedicated to bee conservation. When she realized the more lemonade she sold, the more bees she could help, Me & the Bees Lemonade was born. Now she sells her lemonade across the country. From meetings with Fortune 500 CEOs, to securing a deal on Shark Tank, to even visiting the Obama White House, Mikaila's lemonade and passion for bee conservation have taken her far. 
In Bee Fearless, part memoir, part business guide, Mikaila—now fifteen—shares her personal journey and special brand of mindful entrepreneurship and offers helpful tips and guidance for young readers interested in pursuing their own ventures, instilling in them the bee-lief that they can bee fearless and achieve their dreams too.
***
BUT WAIT, THERE'S MORE!
There are so many Texas books publishing in August that we couldn't feature all of them. The following books also publish in August:
Agriculture
Perilous Bounty: The Looming Collapse of American Farming and How We Can Prevent It by Tom Philpott
Anthology & Short Fiction
Why Visit America: Stories by Matthew Baker
Art & Architecture
Waxahachie Architecture Guidebook by Ellen Beasley, Margaret Culbertson
Making Houston Modern: The Life and Architecture of Howard Barnstone edited by Barrie Scardino Bradley, Stephen Fox, Michelangelo Sabatino
Texas Made Modern: The Art of Everett Spruce by Shirley Reece-Hughes
Biography & Memoir
Out of the Red: My Life of Gangs, Prison, and Redemption by Christian L. Bolden
My Stories, All True: J. David Bamberger on Life as an Entrepreneur and Conservationist by Pamela A. LeBlanc 
Children's
Saturdays Are For Stella by Candy Wellins (author), Charlie Eve Ryan (illustrator)
Vegetables in Halloween Costumes by Jared Chapman
Audrey and Apollo 11 (Smithsonian Historical Fiction) by Rebecca Rissman 
Culture & Criticism
Infamous Bodies: Early Black Women's Celebrity and the Afterlives of Rights by Samantha Pinto
The Writings of Ferdinand Lindheimer: Texas Botanist, Texas Philosopher by John E. Williams
Faith & Inspiration
Family Discipleship: Leading Your Home through Time, Moments, and Milestones by Matt Chandler, Adam Griffin
10 Things to Remember When Times Are Bad by Vickie Phelps
Fiction
A Little Bit of Grace by Phoebe Fox
A Saint from Texas by Edmund White
Government & Politics
After the Last Border: Two Families and the Story of Refuge in America by Jessica Goudeau
History
University of Texas at Austin: The First One Hundred Years by Lori Duran
Firearms of the Texas Rangers: From the Frontier Era to the Modern Age by Doug Dukes
Country Store to Corner Market: Texas, Oklahoma, and Arkansas by Raymond Bial
Texas Place Names by Edward Callary, Jean K. Callary
Middle Grade
Me vs. the Multiverse: Pleased to Meet Me by S. G. Wilson
The Second-Best Haunted Hotel on Mercer Street by Cory Putman Oakes, Jane Pica (illustrator)
A Place at the Table by Saadia Faruqi, Laura Shovan
Texas Longhorns (Inside College Football) by William Meier
Mystery & Suspense
Hidden by Laura Griffin
An Old Money Murder in Mayfair by Sara Rosett
Thick as Thieves by Sandra Brown
Nature
The Natural History of the Edwards Plateau: The Texas Hill Country by Brian R. Chapman, Eric G. Bolen
The Natural History of the Trans-Pecos: Desert Legends, Rugged Grandeur, and the Big Bend by Brian R. Chapman, Eric G. Bolen
Photography
A Pedestrian's Recent History of Dallas by Zac Crain
Sí, San Antonio: Our Favorite Places, People, and Things at Christmas by Patricia Hart McMillan (author), Natalia G. King (photographer)
Romance
Wildflower Ridge by Sherryl Woods
Bayou Baby by Lexi Blake
Peace in the Valley by Kelly Irvin
The Cowboy Says I Do by Dylann Crush
Sci-Fi, Fantasy, & Paranormal
Rage: A Stormheart Novel by Cora Carmack
The Siren and the Deep Blue Sea by Kerrelyn Sparks
Inferno: A Dark Kings Novel by Donna Grant
Silma's Other Side by CE Griffin and Silma Claudia Villareal
Escape from Wheel by Michael Scott Clifton
Self-Help
Be the Hero And Rescue Yourself: Creating the Inner Courage to Wear Your Own Cape by Kelly M. Fuhlman
Sports
Sooner: The Making of a Football Coach - Lincoln Riley's Rise from West Texas to the University of Oklahoma by Brandon Sneed
It's More Than Fishing: The Art of Texas Trout and Redfish Angling by Pat Murray
Return to Junction: Smokey and the Bear and Other Aggie Football Stories by Gareld D. Rollins
Western
Ralph Compton: The Kelly Trail by Terrence McCauley
Young Adult
Elatsoe by Darcie Little Badger, Rovina Cai (illustrator)
The Game by Linsey Miller
All Our Worst Ideas by Vicky Skinner
Straight Up: Honest, Unfiltered, As-Real-As-I-Can-Put-It Advice for Life's Biggest Challenges by Trent Shelton
Look for our next special edition with your September Texas Books Preview on Sunday, August 30!