Escape the triple digits with the coolest summer titles
Whether you're taking off for a last-hurrah summer trip or indoors hiding away from the heat (and humidity and poor air quality), we have a bounty of books to keep you reading in comfort.  Mystery and murder, sizzle and suspense, history and horror are all here in our August Texas Books Preview. Read on!
Sid Balman, Jr.
The final novel in the acclaimed Seventh Flag Trilogy thrusts readers 30 years into the future, a dystopic reality of regional fiefdoms, marauding scavengers, and the quest for ultimate power: the algorithms of everything, which have been secretly pilfered from an undersea Internet cable, stored on hard drives, and implanted in the last surviving blue whale.
Ademar Zarkan, the iconic and unlikely heroine of the American West, now a 70-year-old woman, leads the Free People of West Texas in allying with indigenous people to retrieve the hard drives and to rescue her clairvoyant granddaughter from the radicalized Sisterhood.
A Fresh Start: A Sugar Springs Small Town Romance
Alexa Ashton
Gideon Ross returns to his hometown in East Texas to become its police chief. Soon after his arrival, he meets Dr. Hope Keller, a newcomer, who buys the local animal hospital. Deborah Busby loses her job to a stalker, who murders her parents after she refuses to have a relationship with him. After his conviction, she changes her name and looks for a fresh start in Sugar Springs.
Can Hope find peace in a new place and heal from her guilt and grief—and is Gideon Ross the man for her?
The Killer Enigma: Magnolia Bluff Crime Chronicles
Charles Breakfield & Rox Burkey
JJ and Jo cannot find privacy in Brazil or Europe to celebrate their first anniversary because Jo is a famous model. They head to Magnolia Bluff to see friends and recapture small-town anonymity.
They want to relax and enjoy time away from work, celebrating in a romantic location with good food and beautiful views in Hill Country Texas. They pray Magnolia Bluff will deliver a fantasy vacation.
The perfect storm of past, present, and future plans causes the couple to think long-term. Will this choice meet their dreams or threaten their lives? The answers may be in the graveyard evidenced by unexpected fresh flowers. Who is guilty?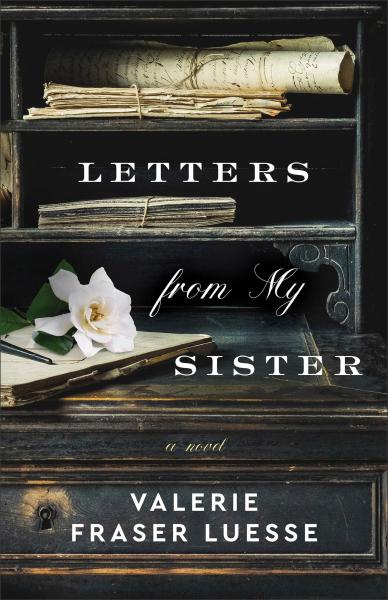 Valerie Fraser Luesse
Sisters Emmy and Callie have no secrets between them until a mysterious accident robs one of a crucial memory and sparks troubling visions. Only through letters they exchange while painfully separated do the sisters reveal hidden truths leading back to a fateful springtime day—and a chilling September night—that changed them both forever.
Keka Novales, illustrated by Carolina Vazquez 
Lola attempts to avoid a Day of the Dead disaster in another adventure celebrating her Guatemalan heritage! Lola is excited about Halloween, but Mama is sad to miss the holiday she loved in Guatemala- the Day of the Dead. Then Lola's family is invited to a Day of the Dead party! But when Lola discovers that a Guatemalan dish called Fiambre is on the menu, she panics. She doesn't like her foods to touch, and she doesn't like beets or sardines! With Abuelita's help, can Lola find the courage to share in the celebration and try something new? 
Murder in the Genes: A Peggy Rector Mystery
J.M. Roberts
Writer and amateur sleuth, Peggy Rector, returns from an adventurous trip to England with her fiance Jess Rector to her chaotic life in Stinky Springs, Texas. She needs to complete her book and plan her wedding.  Her daughter wants to convert her house into a B&B, but a suspicious death gets in the way.
When Velma Whittaker, a local genealogist, dies under mysterious circumstances, Peggy must puzzle out who would want Velma dead and why? Was it her multi-million-dollar lottery win or something more? 
Peggy and her gang, members of the Stinky Springs Ladies Social Club, are on the trail. They must outfox a crafty killer while dodging Velma's hapless relatives, who are determined to get their hands on her money.
Mark Packard
Billy Worster is a disturbed Vietnam veteran crazy enough to believe he can fly. As he struggles with addiction and questions his sanity, he is arrested on a drug charge and ends up in the courtroom of Judge Madeline Johnston, a bitter old judge tormented by a dark secret surrounding her father's death. She callously tosses Billy into prison, but when a greedy executor files a lawsuit to steal his inherited land, Billy is hauled back to her courtroom in chains, where a shocking courtroom crime launches them into the multiverse on an odyssey of discovery and healing.
Spanning forty years from the jungles of Vietnam through infinite, parallel worlds, Rip the Sky examines how the power of forgiving all things that harm us, even our own misdeeds and mistakes, can lead us toward a better life, no matter how many worlds we may live in.
Brooke Bentley
Fresh out of journalism school, Blake Kirk lands her dream job as a reporter for her hometown pro football team. But from the first day, double standards and old-school entitlement smack her with the intensity of a defensive line. Blake's boss, Johnny, sidelines her with rules that make it hard for her to do her job. Meanwhile, Johnny may be the one writing her notes about how great she looks in pants.
Hit after hit, Blake forges on, determined to prove her worth to the team and her journalism peers. But in a world filled with boozy exploits and overblown egos, Blake finds her moral compass wavering after a celebrity tryst. Can Blake realign her professional priorities and expose Johnny's bullying before her dream job does her in?
Things Get Ugly: The Best Crime Stories of Joe R. Lansdale
Joe R. Lansdale
Edgar Award winner and bestselling author Joe R. Lansdale (the Hap and Leonard series), one of America's most essential crime writers, heads back to the dangerous woods of East Texas. In his first crime career-retrospective, including previously uncollected work, Lansdale shows exactly why critics continue to compare him to Elmore Leonard, Donald Westlake, Flannery O'Connor, and William Faulkner.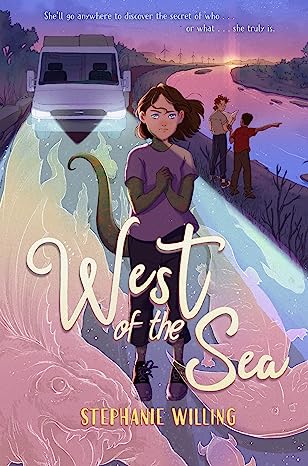 Stephanie Willing
When her mom disappears from their small Texas town, paleontology-loving Haven is determined to find her. But as she uncovers truths about her mom's identity, Haven also uncovers a monstrous family secret. Her mom can take the shape of a human and, in the right environment, also turn into an amphibious creature known as a kitskara. And now Haven is discovering she has this ability, too. This newfound identity is her only clue to help her track her mother and bring her home. She, her older sister Margie, and her new friend Rye set off on a road trip across Texas's Gulf Coast to her late grandparents' abandoned home, where they're sure her mom has disappeared to…along with plenty of family secrets.
Mary Alford
After FBI agent Jade Powell's sister is abducted, K-9 trainer Ethan Connors is determined to help the woman who once saved his life. But an enemy from Jade's past will stop at nothing to keep his agenda hidden. With a storm brewing and a killer hunting them deep into Amish country, can Jade and Ethan survive the treacherous weather long enough to bring a criminal mastermind to justice?
Bowling Bodies at Spare Lanes Alley
Laura Hern
Super sleuth Lainey Maynard and the Whoopee group are preparing for the bowling tournament fundraiser to save Spare Lanes Bowling Alley. Until an envelope arrived during their practice game that caused more excitement than a scored card filled with strikes. Why hadn't Gerry Hayward been more concerned? Gerald and Phoebe Hayward purchased the alley to start fresh after the Professional Bowling Association banned him. Past suspicions of murder, accusations of impending revenge, and enormous gambling debts don't exactly stop the gossip mongers' embarrassing rumors. Lainey and the Whoopee Pin-Slayers will need more than gutter bumpers, shoe covers, and shammy rags to solve the unfolding mysteries.
Roger Reeves
In his debut work of nonfiction, award-winning poet Roger Reeves finds new meaning in silence, protest, fugitivity, freedom, and ecstasy. Braiding memoir, theory, and criticism, Reeves juxtaposes the images of an opera singer breaking the state-mandated silence curfew by singing out into the streets of Santiago, Chile, and a father teaching his daughter to laugh out loud at the planes dropping bombs on them in Aleppo, Syria. He describes the history of the hush harbor―places where enslaved people could steal away to find silence and court ecstasy, to the side of their impossible conditions. Together, these groundbreaking essays build a profound vision for how to see and experience the world in our present moment, and how to strive toward an alternative existence in intentional community underground. "The peace we fight and search for," Reeves writes, "begins and ends with being still."
Thomas Edwards
Crime reporter John Blackwood is looking for answers to the biggest story of all time-a mystery older than creation itself. But making this deadline won't be easy, especially if a murderous cult tied to Judas Iscariot and a trio of ravenous vampiric sisters can stop him. It all begins with an ancient grimoire hidden centuries ago in the wilds of Spanish Texas by a secret order of Catholic warrior-priests to keep the tome's deadly secrets from falling into the wrong hands. Unearthed in modern times, the forces of evil will let nothing stand in their way to possess the book and restore an insane, renegade angel to power. As a new ice age borne of the dark arts threatens to engulf the planet, Blackwood is running out of time to save mankind from enslavement . . . or worse. Can a mere mortal outwit sinister beings beyond comprehension while preventing the apocalypse?
Louise Martin, illustrated by Gabriele Tafuni
Experience a fa-BOO-lous Halloween with Little Ghost on a tour of all the landmarks you know and love in TEXAS. Little Ghost is going on a spooky Halloween tour around Texas, and you're invited to ride along! Take a trip with the Ghost family as they travel from Houston to San Antonio and visit favorite landmarks such as the Alamo and Space Center Houston. Along the way, Little Ghost loves tricking everyone . . . until Little Ghost hears the biggest BOO ever! Make this Halloween season spook-tacular with this cute, not-so-scary rhyming picture book that takes you on an adventure through your home state.
Kelly Irvin
At twenty-nine, auctioneer Toby Miller is a notorious bachelor. But his job keeps him on the road for months out of the year, and he knows no Plain woman could want a marriage that would force her to live and raise children alone. Thankfully, Toby's content to dedicate his life to the family business. So why does his heart keep longing for something—or more specifically, someone—he can't have? Rachelle Lapp has already turned down two marriage proposals. Neither promised a future that would bring her more joy than her job as a teacher to Amish children with developmental disabilities. But when the parents' committee votes to send her students to the English schools, where they will have access to many more resources, Rachelle finds herself out of a job. She's forced to decide between pursuing her calling far from home and staying near to the man she can't get off her mind. 
LaToya Watkins
In Holler, Child's eleven brilliant stories, LaToya Watkins presses at the bruises of guilt, love, and circumstance. Each story introduces us to a character irrevocably shaped by place and reaching toward something—hope, reconciliation, freedom. Throughout Holler, Child, we see love lost and gained, and grief turned to hope. Much like LaToya Watkins's acclaimed debut novel, Perish, this collection peers deeply into lives of women and men experiencing intimate and magnificent reckonings—exploring how race, power, and inequality map on the individual, and demonstrating the mythic proportions of everyday life.
Leslie Piggott
Tragedy strikes when a local bookstore is struck by lightning and burns to the ground. First responders discover an unknown man inside the building in their attempts to extinguish the fire. Intrigued by the man's presence, Cari visits the building's remains hoping to figure out why he was there. Her search leaves her with more questions than answers when a possible witness disappears. On the surface, the fire looks like an unfortunately timed lightning strike, but as Cari digs deeper the pieces seem to add up to arson. Meanwhile, she struggles to balance her personal and professional life when her sister announces that she is moving back to New York. Can Cari manage to put the clues together before someone else gets hurt?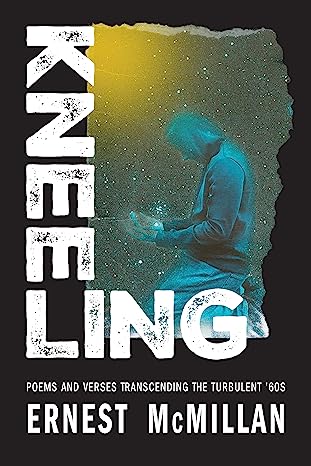 Kneeling: Poems and Verses Transcending the Turbulent '60s
Ernest McMillan
Ernest McMillan began writing essays and short stories in earnest while imprisoned for his work as a Civil Rights activist. Ranging from commentaries on society to short stories and poetry, these pieces reflect the experiences of a fugitive, revolutionary spirit. This collection of poetry and short stories exists in tandem with Standing, a memoir of McMillan's experiences as a human rights activist. From the particular to the universal, Kneeling meditates on how precious and invaluable it is to sit still, to reflect, and go to one's interior and feast on what truly matters.
Ricochet: A Garrett Kohl Novel
Taylor Moore
After hunting down a rogue spy as part of an elite CIA counterespionage unit, Garrett Kohl returns home to Texas in hopes of settling down and carving out a normal life. While learning the ropes of fatherhood, falling deeper in love with his high school crush, and rebuilding his wildfire-ravaged cattle ranch, he is approached in secret by an engineer working at a nearby nuclear weapons plant, who is in desperate need of his help. Utilizing a unique skill set—abilities Garrett has honed as a deep cover narcotics agent and former Green Beret—he embarks on an off-the-books investigation and learns that Iranian operatives are blackmailing weapons facility employees and potentially planning a devastating act of sabotage and destruction. 
BUT WAIT, THERE'S MORE!
There are so many Texas-connected books publishing this month that we couldn't feature all of them. The following books also publish in August:
BOOKS FOR YOUNG READERS
Ali the Great and the Market Mishap by Saadia Faruqi
Consumed by Ashley Brandt
The Ghostly Tales of Delaware by Carrie Juettner
The Great Texas Dragon Race by Kacy Ritter
The Hills of Estrella Roja by Ashley Robin Franklin
House of Marionne by J. Elle
How to Spot a Grampire by Leslie McCrary
The Hurricane Girls by Kimberly Willis Holt
Jerry Changed the Game! by Don Tate
Lola and the Tooth Fairy Mouse Mystery (¡Hola, Lola!) by Keka Novales, illustrated by Carolina Vásquez 
There's Always Room for One More by Robyn McGrath
NONFICTION / HISTORY / POETRY
Airline Pilot, Newhire Edition: A Cartoon Collection by Chris Manno
Archive Activism: Memoir of a "Uniquely Nasty" Journey by Charles Francis
Bogowie by T.D. Kokoszka
Close the Gap & Get Your Share by Cole Conkling, JD, Julio Cacho, PhD, and Juan Carlos Herrera
Courage in The People's House: Nine Trailblazing Representatives Who Shaped America by Joe Neguse
Crushed: How Student Debt Has Impaired a Generation and What to Do About It by David E. Linton
Demystifying IT: The Language of IT for the CEO by Bhopi Dhall and Saurajit Kanungo
Flourish Because: The Inspiring True Story of Dashed Hopes, Faith Restored and Dreams Fulfilled by Kay Whitaker
The Gentle Art: Poems by William Wenthe
Geographical Scale and Economic Development by Michael S. Yoder
Historic Cemeteries of Houston and Galveston by Tristan Smith
The Injustice of Place: Uncovering the Legacy of Poverty in America by Kathryn J. Edin, H. Luke Shaefer, Timothy Nelson
Land Stewardship for Birds by W. Rufus Stephens & Jan Wrede
The Nectar Dancer by Donald Mace Williams
Our Stories: Black Families in Early Dallas edited by George Keaton, Judith Garrett Segura
Peace, War, and Partnership by William A. Taylor
Plantains and our Becoming by Melania Luise Marte
Pulling the Chariot of the Sun by Shane McCrae
The Rough Guide to Texas & the Southwest, APA Publications
Standing: One Man's Odyssey During the Turbulent '60s by M. Ernest McMillan
The Story of Your Home by Courtney Warren
Tell-Tale Texas: Investigations in Infamous History by E.R. Bills
The Texas Frontier and the Butterfield Overland Mail, 1858–1861 by Glen Sample Ely
Texas Loud, Proud, and Brash by Rusty Williams
The Value Gap: Female-Driven Films from Pitch to Premiere by Courtney Brannon Donoghue
Wasted Days Poems by C. Cimmone
Welcome 2 Houston: Hip Hop Heritage in Hustle Town by Langston Collin Wilkins
Wild Edible Plants of Texas by Charles W. Kane
Witness to War by Susan Toomey Frost
Worth Repeating edited by Paul Flahive, Tori Pool and Burgin Streetman
MYSTERY / SUSPENSE
A Beach to Die For by Bruce Hammack
The Dark Edge of Night by Mark Pryor
Dollars or Death by Becki Willis
Talk Deadly To Me Anthology 
The Visitor Catches a Bouquet by Marji Laine
ROMANCE
A Baby for the Billionaire Cowboy by Kris Bock
Barefoot & Pregnant to Stay Out of Jail by Madison McCall
The Bayou Nouvelle Brides by Kathleen Y'Barbo
Ben by Lori Wilde and Kristin Eckhardt
Breaking Bristol by Anna Brooks
A Charming Doorstep Baby by Heatherly Bell
Cruel Boys by Lyra Parish
Faking a Fairy Tale by Teri Wilson
Falling Leaves by Bokerah Brumley
Harness My Fire by Ayana Lisbet
A Highland Rogue to Ruin by E. Elizabeth Watson
Joshin' Around by Leah Mae Wright
Joshua by Kathy Ivan
Just Don't Fall by Emma St. Clair
Just One Dance by Chris Keniston
Just One Date by Chris Keniston
Just One Spark by Chris Keniston
Keeper of the Stars by Kathleen Y'Barbo
Last Seen in Silver Creek by Delores Fossen
Love is Where We Left It by Yvette De Oro
Mail Order Providence by Charlotte Dearing
A March Proposal by Bokerah Brumley
Missing in Texas by Karen Whiddon
Mistletoe Mine by Emily March 
Out of Nowhere by Sandra Brown
Part of the Bargain and Her Texas New Year's Wish by Linda Lael Miller & Michelle Major
Quench My Fire by Havana Wilder
Ranger's Wrath by Sofia Aves
Relight My Fire by Louise Murchie
Searching in Scranton by Kirstin Osbourne
Seaside Cowboy's Best Friend by Alexa Verde
Shotgun Surrender & Stone Cold Texas Ranger by B.J. Daniels & Nicole Helm
Small Town Smarty by Jenna Brandt
Texas Bodyguard: Chance by Janie Crouch
Texas Law: Serial Manhunt by Jennifer D. Bokal
An Unforgettable Love by Lorana Hoopes
Voice of the Ancient by Connilyn Cossette
The Wrong Rancher by J. Margot Critch
OTHER FICTION
A Persistent Echo by Brian Kaufman
Bohemian Tragedy by Dakota Cassidy
A Dark White Postscript by E.R. Bills
Echoes of Ancients by Russell Cowdrey
Every Drop is a Man's Nightmare by Megan Kamalei Kakimoto
Forged by Blood by Ehigbor Okosun
The Guest List or Chatting with Saul by Michael Veletsky
Hard Country by Reavis Wortham
It's Not a Cult by Lauren Danhof
Longhorns East by Johnny D. Boggs
Managing the Matthews by Haleigh Wenger
The Orphan Chronicles by Nita DeBorde
Santa's Shoes by Lynne Gentry
Shark Heart by Emily Habeck
The Worst Ship in the Fleet by Skyler Ramirez
You're an Animal by Jardine Libaire