Ghost stories and graveyards, historical and modern romances, women rising and ranches fallen, and above all, great books to help escape the heat.
We only thought it was summer in July, but August means it's REALLY summer in Texas. When we hit our streak of three-digit temperatures, even the most die-hard Texans get a bit wary of the Texas lifestyle. But wilt not! These Texas-connected books will remind you why this blistering heat makes Texas all the more... Texan? We've got ghost stories and graveyards, historical and modern romances,women rising and ranches fallen, and above all, great books to help escape the heat. Stay cool and happy reading!
Julia Brewer Daily
1965. Sandy runs away from home to escape her mother's abusive boyfriend. Becca falls in love with the wrong man. And Faith suffers a devastating attack. With no support and no other options, these three young, unwed women meet at a maternity home hospital in New Orleans where they are expected to relinquish their babies and return home as if nothing transpired.
But such a life-altering event can never be forgotten, and no secret remains buried forever. Twenty-five years later, the women are reunited by a blackmailer, who threatens to expose their secrets and destroy the lives they've built. That shattering revelation would shake their very foundations—and reverberate all the way to the White House.
Karen Witemeyer
This historical romance novella collection presents "A Texas Christmas Carol," where a town's wealthy, Scrooge-like bachelor finds his world invaded by a woman set on earning his donation for helping the local poor, and the penetrating questions of three mysterious visitors. It also includes "An Archer Family Christmas." When the Archer clan gathers for the holiday, they encounter an unexpected request for help that will require all their effort and a Christmas miracle to see them through. In previously published "Gift of the Heart," a widow uses the family brooch as collateral for a loan from the local resort owner. But the more she comes to know the man behind the stern businessman, the more she hopes for a second chance at love this Christmas.
Dana Knox Wright
I can't remember when I didn't cling. It seems I'm hardwired for it.
I've clung to my children when they asked for my blessing to go. I've latched on to someone else's ideas without trusting my convictions. I've held tightly to my self-righteousness. I've held more tightly to the things I had than to the faith I had. I've held on to prejudice, fear, busyness, and my social media persona. I laughed less and worried more.
Holding On Loosely is my history of holding on and my stories of turning loose––one small story at a time. Humorous and heartwrenching, it's the organic unfolding of a life transformed by living minimally from the inside out.
Cynthia Leal Massey
Texas, the second largest state, both in land mass and population, has more than 50,000 burial grounds. As the final resting places of those whose earthly journey has ended, they are also repositories of valuable cultural history. Pioneer cemeteries provide a wealth of information on the people who settled Texas during its years as a Republic (1836-1845), and after it became the 28th state in 1845. In What Lies Beneath: Texas Pioneer Cemeteries and Graveyards, Cynthia Leal Massey exhumes the stories of these pioneers, revealing the fascinating truth behind the earliest graveyards in the Lone Star State, including some of its most ancient. This guide also provides descriptions of headstone features and symbols, and demystifies the burial traditions of early Texas pioneers and settlers.
Nick Courtright
In his third collection, poet Nick Courtright explores the world at large in an effort to reconcile selfhood as an American in the international community, while also seeking anchors for remembering a wider world often lost to view in our shared though increasingly isolated experience of reality.
Beginning in Africa with investigations of religion and love, The Forgotten World then moves to Latin America to tackle colonialism and whiteness. From there it travels to Asia to discuss economic stratification and Europe to explore art and mental health, culminating in a stirring homecoming to troubled America, where family, the future, and what matters most rise to the forefront of consideration.
Through all of it, Courtright displays a deft hand, at once pained, at once bright, to discover that although the wider world seems farther away than before, the lessons it offers are more needed than ever.
Valerie Fraser Luesse 
When Ellie Fields accepts a teaching job in a tiny Louisiana town deep in bayou country in 1949, she knows her life will change--but she could never imagine just how dramatically.
Though rightfully suspicious of outsiders, who have threatened both their language and their unique culture, most of the residents come to appreciate the young and idealistic schoolteacher, and she's soon teaching just about everyone, despite opposition from both the school board and a politician with ulterior motives. Yet it's the lessons Ellie herself will learn--from new friends, a captivating Cajun fisherman, and even a legendary white alligator haunting the bayou--that will make all the difference.
Take a step away from the familiar and enter the shadowy waters of bayou country for a story of risk, resilience, and romance.
Preston Lewis
With Lincoln County teetering on the edge of lawless turmoil, small rancher Wes Bracken avoids taking sides, but his goal is complicated by his devotion to what he sees as justice and by his friendship with William H. Bonney, who's developing a reputation as Billy the Kid. As Lincoln County devolves into explosive violence, Bracken must skirt the edge of the law to guarantee the survival of his family, his spread, and his dream. But dangers abound from both factions for a man refusing to take sides. Before the Lincoln County War culminates on the banks of the Rio Bonito during a five-day shootout in Lincoln, Bracken is accused of being both a vigilante, a rustler, and a murderer. As the law stands idly by, Bracken's ranch is torched, and his wife is assaulted by the notorious outlaw Jesse Evans. Survival trumps vengeance, though, as Bracken tries to outlast the dueling factions aimed at destroying him. At every turn, Bracken must counter the devious ploys of both factions and fight against lawmen and a court system skewed to protect the powerful and politically connected. Against overwhelming odds, Bracken challenges the wicked forces arrayed against him in hopes of a better life for himself, for his family, and for New Mexico Territory. And throughout it all, Bracken stands in the growing shadow of his sometime pal, Billy the Kid.
Stephanie Raffelock
Ever since Eve was banned from the garden, women have endured the oftentimes painful and inaccurate definitions foisted upon them by the patriarchy. Maiden, mother, and crone, representing the three stages assigned to a woman's life cycle, have been the limiting categories of both ancient and modern (neo-pagan) mythology. And one label in particular rankles: crone. The word conjures a wizened hag—useless for the most part, marginalized by appearance and ability.
None of us has ever truly fit the old-crone image, and for today's midlife women, a new archetype is being birthed: the creatrix.
Jeanne Baker Guy
In 1977, Jeanne's German nationalist ex-husband, Klaus, tells her he's gotten a new job and wants to take their three-year-old daughter and six-year-old son away for a long weekend to celebrate. Jeanne relents. But Klaus never returns and instead sends Jeanne a letter, delivered by a mutual friend, in which he declares that he has fled to Germany and she will never see him, or her children, again.
The next four months are filled with agony, despair, and anger as Jeanne seeks legal support but quickly learns that federal parental kidnapping laws will offer her little help. She reflects on her tumultuous ten-year marriage to Klaus and the unsettling events that followed their divorce. A product of the patriarchal culture of the 1950s, Jeanne's nice-girl mentality is being tested and reshaped by the feminist movement of the 1970s, and she finds that the kidnapping ultimately becomes a doorway to unexpected strength.
You'll Never Find Us is the story of a young mother coming into her own power, regardless of past mistakes, bad judgment, and fears; the story of a woman who realizes she must tap into her newfound resilience and courage to find her stolen children—and steal them back.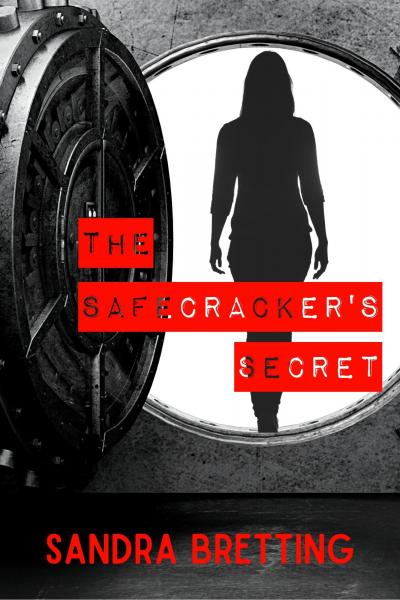 Sandra Bretting
A tragic death, an old-time safecracker, and his young protege. By the time Gene Jacks gets called into a murder investigation by the Houston P.D., it's anyone's guess who's conning whom.
When police summon Jacks to the scene of a crime one steamy summer night, he knows the drill: he'll be asked to crack a safe left behind by a drug dealer, Mob embezzler, or worse.
He doesn't expect to waltz into a murder investigation. Especially when police target his young protege as one of their chief suspects.
Can Gene protect the girl, who's become like a daughter to him, while there's still time?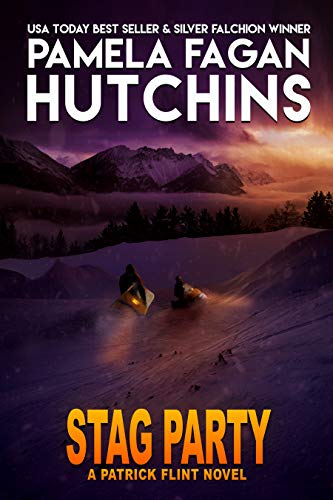 Pamela Fagan Hutchins
When a man who isn't who he claims to befriends Patrick Flint and his son during a wilderness excursion with movers and shakers from across the globe, it puts the father-son duo dead in the bullseye of a murder target. To stop a gang of ruthless killers, the Flints must unriddle the mystery man's identity before the killers put a stop to them all.
 Justin Doyle
Even gods have secrets...
On planet Vastire, worth is set by the sins of one's ancestors. Good families rise to the elite and the wicked fall into poverty. Unfortunately for sixteen-year-old Darynn Mark, his father incited a revolution. Now, Darynn scrounges his way through life in the slums. When Vastire is surrounded by an embargo, it gets even harder to survive.
That all changes when an alien ship slips through the embargo, seeking Darynn with an offer: finish the revolution and the embargo ends. He might have a chance thanks to mysterious magic powers, and his two companions: clairvoyant crush Fyra and soldierly alien Kaylaa.
Cutthroat killers, mystical beasts, Vampires, power-hungry priests and lords, and self-serving spies stand in their way. If the three of them can crack his father's secret, maybe they can end the embargo and save the poor. If not, another poor orphan will be added to the growing piles of dead.
Trevor McCurdie and Karen Calderon (Illustrator)
In the My Prayer regional series, heartwarming illustrations and clever rhymes highlight all the places that you and Baby are thankful for every day. Combining the evergreen messages of love and inspiration with regional touchpoints, My Texas Prayer will speak to the heart while letting readers thank God for all of the gifts and blessings He has given us in our wonderful home.
Rick Treon
Hungover from celebrating the latest win for his best-selling true-crime book, Bartholomew Beck is in no mood to deal with a pesky reporter. Especially one who is sleeping with his co-author Veronica, working for his enemy, and taking great pleasure in letting Beck know that his days as a free man are numbered.
That's because U.S. Congressman Grant Schuhmacher wants to avenge the death of his son, Paul, and he holds Beck responsible. But focusing on Beck leaves Schuhmacher vulnerable to his enemies, both political and personal.
Meanwhile, a clue in a decades-old murder case falls into Beck's lap. If he and Veronica can solve the murder, Beck might save himself — or seal his doom. But one thing is certain: Beck's not sure he and those he loves can keep paying The Price of Silence.
Brandy Herr
Ghost stories from this Texas town have never been so creepy, fun, and full of mystery! Granbury, Texas's, haunted history comes to life—even when the main players are dead. Meet inmates past that haunt the historic Hood County Jail. See the mysterious woman in red who inhabits the home of one of Granbury's most famous residents. Venture into the Granbury Opera House to encounter the spirit of John Wilkes Booth. Dive into this spooky chapter book for suspenseful tales of bumps in the night, paranormal investigations, and the unexplained; just be sure to keep the light on.
A Case of Strangulation by a Stranger
Becki Willis
When an asthma patient under Laurel Benson's care dies, the ER nurse quickly realizes it wasn't of natural causes. Faint bruising around the neck indicates the woman was strangled, right there in the recovery room! Always a champion for her patients, the headstrong nurse is determined to find out who's to blame and how they got past her watchful eye.
The hospital is keeping the cause of death under wraps lest the media gets wind of it, especially when evidence points to it being an inside job. Knowing a killer walks among them is stressful enough, but Laurel's stress skyrockets when someone breaks into her home and ransacks the old Craftsman. Oddly enough, the only thing taken is her sense of peace and security.
Given their so-called 'relationship,' Detective Cade Resnick is barred from handling the case. Worse, he's pre-occupied with another high-profile murder that pulls him away from her side. Laurel doesn't bother telling him about the other odd occurrences around her house, or about the second break-in. And she'll go to any lengths to avoid 'the talk' he insists is long overdue. Those, she knows, never go well.
With suspects around every gurney, danger in her own house, and twists she never sees coming, Laurel has her hands full with A Case of Strangulation by a Stranger, Book 3 of Texas General Cozy Cases of Mystery.
Dirty Eddie's War: Based on the World War II Diary of Harry "Dirty Eddie" March, Jr., Pacific Fighter Ace 
Lee Cook
Dirty Eddie's War is the true account of the war-time experiences of Harry Andrew March, Jr., captured by way of diary entries addressed to his beloved wife, Elsa. Nicknamed "Dirty Eddie" by his comrades, he served as a member of four squadrons operating in the South Pacific, frequently under difficult and perilous conditions. Flying initially from aircraft carriers covering the landings at Guadalcanal in August 1942, he was one of the first pilots in the air over the island and then later based at Henderson Field with the "Cactus Air Force." When he returned to combat at Bougainville and the "Hot Box" of Rabaul, the exploits of the new Corsair squadron "Fighting Seventeen" became legendary.
Disregarding official regulations, March kept an unauthorized diary recording life onboard aircraft carriers, the brutal campaign and primitive living conditions on Guadalcanal, and the shattering loss of close friends and comrades. He captures the intensity of combat operations over Rabaul and the stresses of overwhelming enemy aerial opposition.
Lee Cook presents Dirty Eddie's story through genuine extracts from his diary supplemented with contextual narrative on the war effort. It reveals the personal account of a pilot's innermost thoughts: the action he saw, the effects of his harrowing experiences, and his longing to be reunited with the love of his life back home.
Scared Fearless: An Unlikely Agent in the US Secret Service 
Kathryn Clark Childers, Deborah Hickman Perry
One of the US Secret Service's first five female Special Agents shares her life's simple, but powerful message crafted after many years of fascinating choices and reinvention.
Kathryn Childers has written a fast-paced, humorous and informative account of her life as one of the first five women to be hired as special agents in the US Secret Service. Her stories of grimy undercover work – either as a gangster's moll in New York or as an unwashed hippie in Miami – are both gripping and fun to read.
Starting with her girlhood in Utah and Colorado, we quickly start cheering her grit, ingenuity and endurance, mixed with good humor, good sense and good luck – all skills that enabled her to get through challenges ranging from harrowing to glamorous in this highly-charged man's world. Scared Fearless gives us a rare glimpse into the private life of Jacqueline Kennedy Onassis and her children (Caroline in particular), whom Childers protected. It also speaks to the reality of the work life (with very little private life) of Secret Service agents, female or male – a life of occasional excitement and special privilege, but far, far longer stretches of lonely waiting.
The author draws a poignant parallel between two stoic widows who touched her greatly: The immensely wealthy Mrs. Onassis, who exclaimed with genuine wonder what an interesting life Childers led, and a poor woman in a Greek village who served the young agent coffee, but refused to sit down and join her – because, as Childers and we learn, the proud woman had only one decent cup. It is stories like these that make Scared Fearless more than a "gee-whiz-I-was-there" Washington DC memoir.
Meadowlark: A Coming-of-Age Crime Story
Ethan Hawke, Greg Ruth
From the dream team behind #1 New York Times bestseller Indeh comes a graphic novel following a father and son as they navigate an increasingly catastrophic day.
Set against the quiet and unassuming city of Huntsville, Texas, Jack "Meadowlark" Johnson, and his teenage son, Cooper embark on a journey of epic proportions. Told over the course a single day, this electrifying graphic novel recounts Cooper's struggle to survive the consequences of his father's mistakes and the dangers they have brought home to his estranged family. As Cooper and his father desperately navigate cascading threats of violence, they must also grapple with their own combative, dysfunctional, but loving relationship.
Drawing on inspiration from the authors' childhoods in Texas, their relationships with their own sons and from ancient myths that resonate throughout the ages, this contemporary crime noir is a propulsive coming-of-age tale of the shattering transition into manhood. While both father and son strive to understand their place in the world and each other's lives, tension and resentment threaten to boil over. As emotionally evocative as it is visually stunning, this captivating graphic novel will appeal to fans of Cormac McCarthy's No Country for Old Men and Terrence Malick's Badlands.
BUT WAIT, THERE'S MORE!
There are so many Texas books publishing in August that we couldn't feature all of them. The following books also publish in August:
Biography
From Behind the Screen: How a Brash Young Man from Jim Crow New Orleans Became a Civil Rights Leader in Texas by Curtis M. Graves
Made From Scratch: The Legendary Success Story of Texas Roadhouse by Kent Taylor
Out of the Pocket: Football, Fatherhood, and College GameDay Saturdays by Kirk Herbstreit, Gene Wojciechowski
Soldier On: My Father, His General, & the Long Road from Vietnam by Tran B. Quan
Voice Lessons by Alice Embree 
Not Yet by Sonja Rose Klein
Children's
A Halloween Scare in Texas by Eric James and Marina Le Ray
Child of the Flower-Song People: Luz Jiménez, Daughter of the Nahua by Gloria Amescua, Duncan Tonatiuh (Illustrator)
Pigskins to Paintbrushes by Don Tate
SH Is for Shiner by Michelle McKee Marlow, Cynthia Marlow, Megan Skeels (Illustrator)
Design
Spectacular Modern Homes of Texas: A Stunning Collection of Fine Residential Design by Jolie Carpenter Berry
Fiction
The Husbands by Chandler Baker
Murmuration: A Novel by Sid Balman, Jr.
Slaughter In Texas (The Crocketts)  by Robert Vaughan   
Uncle Rabbit and the Wax Doll by Silvestre  Pantaleón
History
Admirals Under Fire: The U.S. Navy and the Vietnam War (Peace and Conflict) by Edward J. Marolda  
The Coast Guard on the Texas Border by Jackie Kyger
Dukes of Duval County: The Parr Family and Texas Politics by Anthony R. Carrozza
Inside the Texas Revolution: The Enigmatic Memoir of Herman Ehrenberg by Louis E. Brister
The Old Spanish Trail Highway in Texas by James Collett
Painted Flowers Shouldn't Talk Back: The Houston Garden Artists in the Seventies by Margaret O. Killinger
The Ranger Ideal Volume 3: Texas Rangers in the Hall of Fame, 1898-1987 by Darren L Ivey
The Rise and Fall of the Lazy S Ranch by David J. Murrah
The Union League and Biracial Politics in Reconstruction Texas by Carl H. Moneyhon
The West Texas Power Plant that Saved the World: Energy, Capitalism, and Climate Change by Andy Bowman, Katharine Hayhoe
Historical Fiction
Blind Tiger by Sandra Brown      
Dovetails in Tall Grass by Samantha Specks
Turning the Storm (The After Dunkirk Series, Book 3) by Lee Jackson
Horror
My Heart Is a Chainsaw by Stephen Graham Jones
Mystery
Another Kind of Eden by James Lee Burke
Nature
Foraging Texas: Finding, Identifying, and Preparing Edible Wild Foods in Texas by Stacy M. Coplin 
Poetry, Essays, and Short Story
Arriving in a Thick Fog by Jung Young Moon, Mah Eunji  
Politics of the Minotaur: Poems by Karla K. Morton 
The Shimmering Is All There Is: On Nature, God, Science, and More by Heather Catto Kohout
Welcome to Midland by Logen Cure
Romance
The Bronc Rider Takes a Fall (The Tremaynes of Texas Book 3) by Debra Holt
Country Music Cowboy: Captivating Opposites-Attract Romance (Kings of Country, 3) by Sasha Summers 
If the Shoe Fits by Julie Murphy
Love and the Silver Lining (State of Grace) by Tammy L. Gray
Love on the Line by Laura Castoro (updated)
Young Adult
Dallas Cowboys All-Time Greats  by Ted Coleman
Hope Springs by Jaime Berry
The Ghostly Tales of Austin by Carie Juettner
The Land of the Pines by Summer Nilsson 
Living Beyond Borders by Margarita Longoria
Look for your September Texas Books Preview on Sunday, August 29, 2021!