Spring fever and new beginnings
Spring has sprung in Texas, the annual wildflower safaris are underway, and small towns across the state are testing their tornado sirens. As many of us consider venturing back into society, the blood quickens (not for nothing is it called "Spring Fever"), and April brings book lovers nearly seventy exciting, new books of Lone Star Lit: the cowboys of romance ride again; Easter means titles of faith and pilgrimage; bountiful biography and memoir; plentiful picture books; new releases from the McCracken and the Bloggess; modern perspectives on the Western; and examples of spring's new beginnings—this is a partial list.
We at Lone Star Lit wish y'all fair winds and following seas. ¡Salud!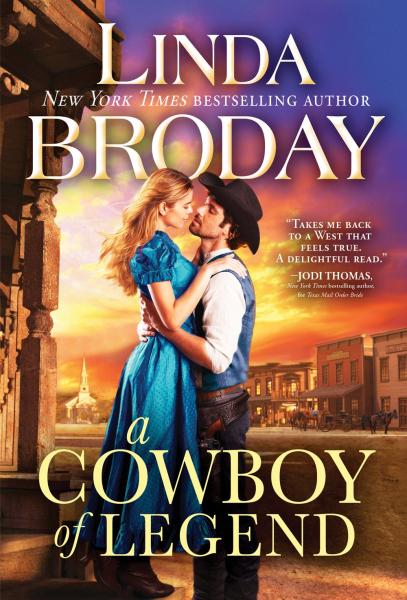 Linda Broday
Deacon Brannock is determined to make a name for himself and the saloon he's worked his whole life to afford. He was prepared for life in the Wild West, but he hadn't counted on Grace Legend. 
Grace has always fought hard for what she believes in, and after her best friend is killed at the hands of her drunk and angry husband, that includes keeping alcohol out of her town. When the owner of the new saloon turns out to be a kind and considerate man, she can't help but wonder if they could have a future together . . . if they weren't on opposite side of every issue.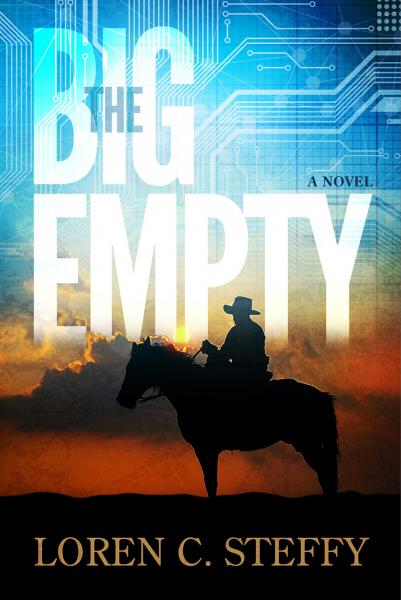 Loren C. Steffy
When Trace Malloy and Blaine Witherspoon collide on a desolate West Texas highway, their fender bender sets the tone for escalating clashes that will determine the future of the town of Conquistador. 
Malloy, a ranch manager and lifelong cowboy, knows that his occupation—and his community—are dying. He wants new-millennium opportunities for his son, even though he himself failed to summon the courage to leave familiar touchstones behind. Witherspoon, an ambitious, Lexus-driving techie, offers a solution. He moves to Conquistador to build and run a state-of-the-art semiconductor plant that will bring prestige and high-paying technology jobs to revive the town—and advance his own career. What neither man anticipates is the power the "Big Empty" will wield over their plans.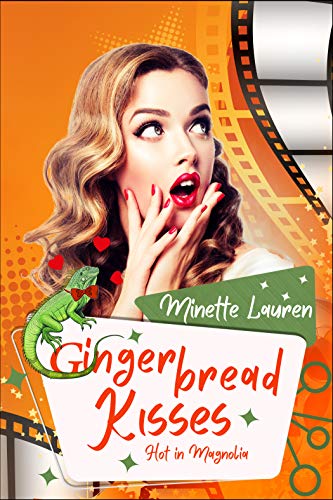 (Hot in Magnolia Book 4) 
Minette Lauren 
From rising star to fallen angel, Ginger Lynn Harding has stumbled onto hard times. With the tabloid hounds hot on her heels, she contemplates tarring and feathering her ex-boyfriend for releasing a sex tape that she never knew existed. Before her fall from grace, she was famous and rolling in dough, but now she can't even afford a ticket home to Dallas. Luckily, her cousin Celia has stepped in to help Ginger get a job at the famous Cupcake Diner and Dive in Magnolia. 
Roland Karr believes in self-discipline and following the rules. As Magnolia's deputy chief of police, Roland prides himself on protecting the community and maintaining law and order. Under Roland's stoic exterior beats a soft heart. However, Roland can't shake the feeling something bad is cooking in Ginger's past. Will the sassy new gal cool her heels long enough for him to find out why she's looking in the rearview mirror, or will she speed away with his heart?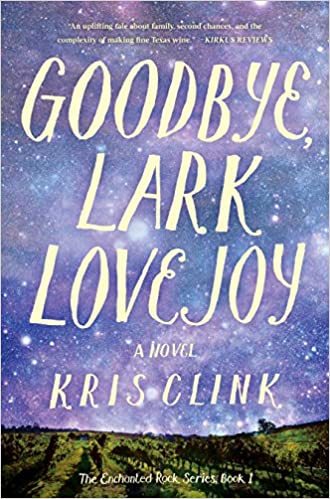 Goodbye, Lark Lovejoy: A Novel
(The Enchanted Rock Series, 1) 
Kris Clink 
Lark's lost her husband, and the expiration date has come and gone on her fake-it-till-you-make-it "Happy Mommy Show." Healing her broken family requires drastic measures―like returning to her hometown in the Texas Hill Country. But she's going to need more than clean air and a pastoral landscape to rebuild a life for her and her young sons. 
After years of putting off her dream of becoming a winemaker, Lark puts every cent into a failing vineyard, determined to work through her grief and make a brighter future for her children. The last thing she expects is to fall in love again. Especially not with Wyatt Gifford, an injured Army vet with a past of his own to conquer. Coming home may not be the reset Lark imagined, but it does take her on a journey filled with humor and reconciliation―one that prepares her for a courageous comeback.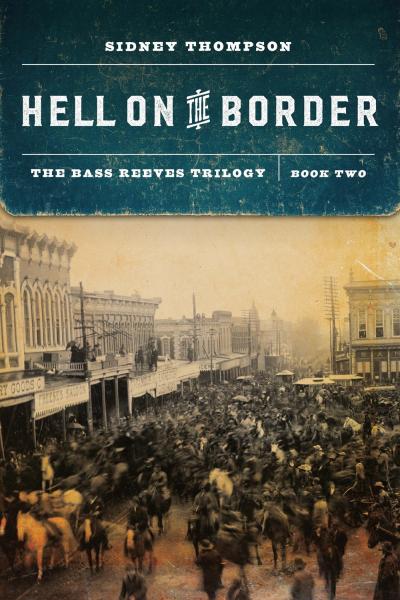 The Bass Reeves Trilogy, Book Two 
Sidney Thompson
Set in 1884, Hell on the Border tells the story of Deputy U.S. Marshal Bass Reeves at the peak of his historic career. Famous for being a crack shot as well as for his nonviolent tendencies, Reeves uses his African American race to his strategic advantage. Along with a tramp or cowboy disguise, Reeves appears so nonthreatening that he often positions himself close enough to the outlaws he is pursuing to arrest them without bloodshed. 
After a series of heroic feats of capturing and killing infamous outlaws—most notably Jim Webb—and an introduction to Belle Starr, Reeves finds himself in the Fort Smith jail, charged with murder. This second book in the Bass Reeves Trilogy investigates what really happened when Reeves made the greatest mistake of his life on the heels of his greatest achievements.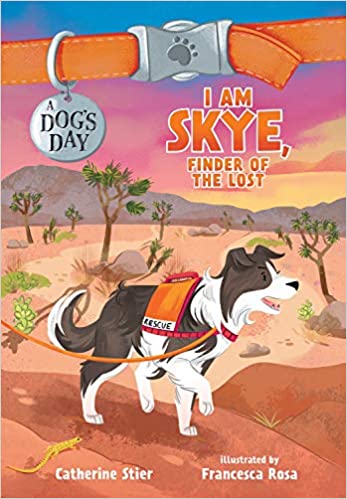 (A Dog's Day 5)
Catherine Stier, Francesca Rosa (Illustrator)
Spend a day in the life of a search-and-rescue dog! Skye the border collie has spent her life comforting people after disasters. Lately, she's also been training to help find people who have gone missing in her national park. But is Skye ready to make her first rescue? Told from the dog's perspective, this story also includes back matter about the breed and role of the working dog.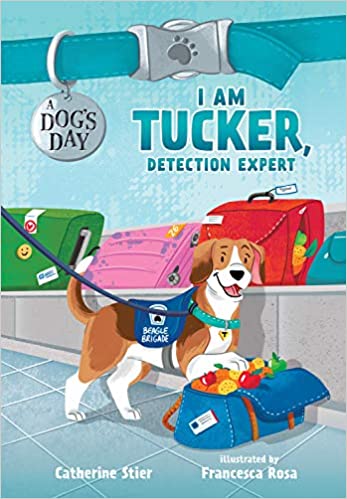 (A Dog's Day 6) 
Catherine Stier, Francesca Rosa (Illustrator)
Spend the day in the life of a detection dog! Tucker the beagle is more than just a friendly face at the airport. As part of the "Beagle Brigade," he helps keep out invasive species that could hurt the environment. It's a job that would be almost impossible for humans―but for Tucker, it's all in a day's work. Told from the dog's perspective, this story also includes back matter about the breed and role of the working dog.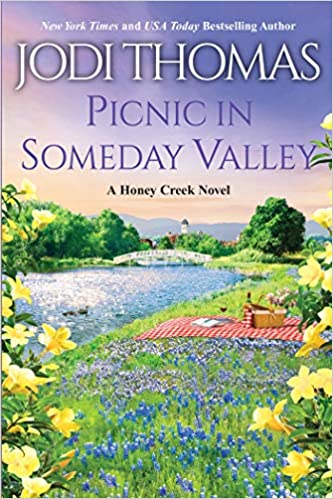 (A Honey Creek Novel) 
Jodi Thomas 
New York Times bestselling-author Jodi Thomas continues her charming and heartwarming series set in Honey Creek, Texas, a little town nestled in the rolling hills bordering the Brazos River, where friendship and love are always close at hand, ties run deep, and lives intersect in unexpected ways. Filled with Jodi's characteristic warmth, endearing characters, and authentic Texan flair, this story about a quiet cowboy and the local outcast adds layers of complexity and pathos to the continuing saga of this little town. 
Marcie Latimer longs to run away from Someday Valley, especially since her ex-boyfriend spun a web of lies that almost led to tragedy in neighboring Honey Creek. Little wonder so many locals have turned their backs on her. But not Brand Rodgers. The quiet cowboy comes to listen every time she sings at Bandit's Bar, offering a glimpse of safety and calm that Marcie's rarely known.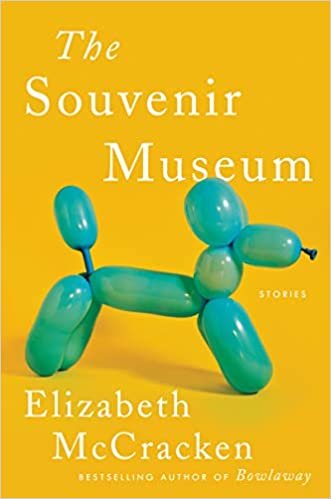 Elizabeth McCracken 
In these stories, the mysterious bonds of family are tested, transformed, fractured, and fortified. A recent widower and his adult son ferry to a craggy Scottish island in search of puffins. An actress who plays a children's game-show villainess ushers in the New Year with her deadbeat half brother. A mother, pining for her children, feasts on loaves of challah to fill the void. A new couple navigates a tightrope walk toward love. And on a trip to a Texas water park with their son, two fathers each confront a personal fear. 
With sentences that crackle and spark and showcase her trademark wit, McCracken traces how our closely held desires—for intimacy, atonement, comfort—bloom and wither against the indifferent passing of time. Her characters embark on journeys that leave them indelibly changed—and so do her readers. The Souvenir Museum showcases the talents of one of our finest contemporary writers as she tenderly takes the pulse of our collective and individual lives.

Texas Oblivion: Mysterious Disappearances, Escapes and Cover-Ups 
E. R. Bills
On February 2, 1963, a tanker with thirty-nine men aboard departed Beaumont and never returned. In the mid-spring of 1882, Billy the Kid's friend, foe, and equal escaped Huntsville Penitentiary and vanished. On December 9, 1961, a young boy in Wichita Falls disappeared without a trace. On November 18, 1936, a father and son were swallowed by a "Walled Kingdom." On December 23, 1974, three girls went to a Fort Worth mall and were never seen or heard from again.
This collection explores twenty baffling disappearances that investigators have studied for decades, to no avail. Homicide, patricide, filicide, genocide, devil worship, the Devil's Triangle, the Devil's River, the assassination of JFK, UFO abductions, legal limbo, literal limbo—oblivion. Award-winning author E. R. Bills drags the facts of these mystifying cases back from the void.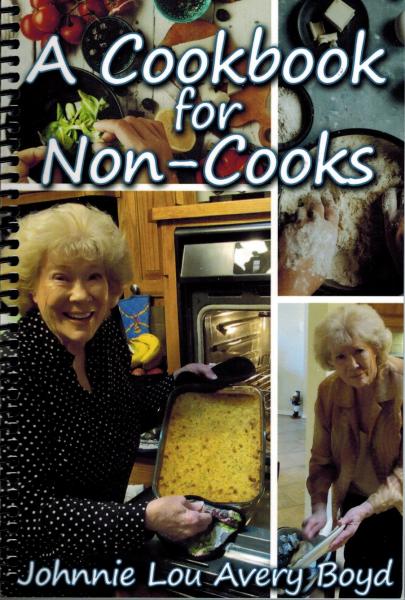 Johnnie Lou Avery Boyd
Abilene author Johnnie Lou Avery Boyd has written a cookbook that's not your usual cookbook. A Cookbook for Non-Cooks is, Johnnie Lou says, "about my journey to learning to cook after age seventy." And have a few laughs along the way! Johnnie Lou—a leader in West Texas educational, civic, church, business and communications endeavors for more than fifty years—self-published her cookbook.
Recipes are grouped into three categories: main dishes, vegetables and salads, and desserts and miscellaneous. Among her most recent main-dish accomplishments are meat loaf, one-pot chicken spaghetti, Crockpot teriyaki chicken, and pigs in a blanket. Desserts include "very good chocolate cake" and "pecan pie from Dear Abby."   
Ellen Leventhal, Blythe Russo (Illustrator)
This story of hope and forgiveness follows Charlotte, a young girl who watches floodwaters rise in her home and is forced to evacuate to a shelter with her parents. Kind people she doesn't know give her food, socks and shoes to keep her feet warm, and a place to sleep. As Charlotte adjusts to the shelter—a strange, crowded place that is not home—she grapples with feelings of anger and sadness. But as the days go by, Charlotte starts to realize how grateful she is for the things that she does have—her parents, a cot to sleep on, food to eat—and starts looking for ways to help others. On then does she begin her own journey to healing.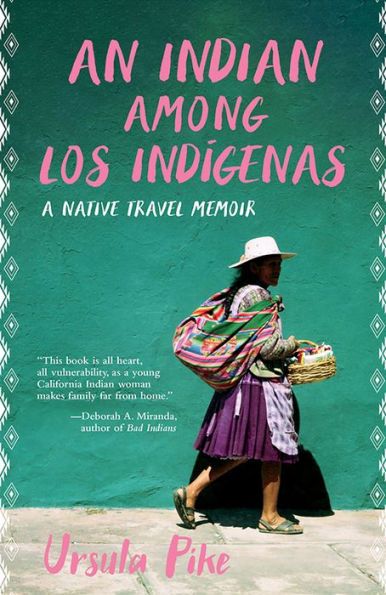 An Indian among Los Indígenas: A Native Travel Memoir 
Ursula Pike
When she was twenty-five, Ursula Pike boarded a plane to Bolivia and began her term of service in the Peace Corps. A member of the Karuk Tribe, Pike arrived in La Paz with trepidation as well as excitement, "knowing I followed in the footsteps of Western colonizers and missionaries who had also claimed they were there to help." In the following two years, as a series of dramatic episodes brought that tension to boiling point, she began to ask: what does it mean to have experienced the effects of colonialism firsthand, and yet to risk becoming a colonizing force in turn? 
An Indian among los Indígenas, Pike's memoir of this experience, upends a canon of travel memoirs that has historically been dominated by white writers. It is a sharp, honest, and unnerving examination of the shadows that colonial history casts over even the most well-intentioned attempts at cross-cultural aid.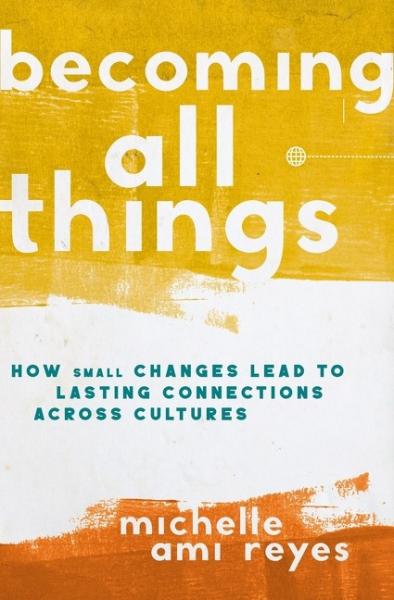 Becoming All Things: How Small Changes Lead To Lasting Connections Across Cultures 
Michelle Reyes, Thabiti Anyabwile (Foreword by)
Cultural identities and cross-cultural engagement are not things that anyone can choose to ignore anymore, least of all Christians. Many want to have diverse friends and are passionate about justice. But if we are serious about cross-cultural relationships, we need to be willing to change. And that's not something that comes easy for any of us. In Becoming All Things, Michelle Reyes offers a poignant discussion on the challenges surrounding cross-cultural relationships in America today. 
Seeking to deconstruct these things in our own lives, Reyes focuses on the concept of cultural accommodation in 1 Corinthians 9:19-23 and looks at the ways in which we need to adapt who we are in order to become all things to all people. The problems inherent in cross-cultural relationships have to do with us. We have to do better. With language that's witty, funny, and accessible, Reyes offers hope for majority and minority alike by showing what's possible when all of us are willing to try something new.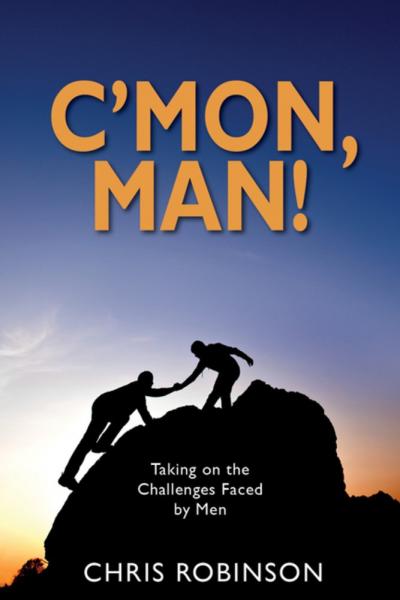 C'mon, Man!: Taking on the Challenges Faced by Men 
Chris Robinson
C'mon, Man! provides useful tools for taking on the challenges faced by men. The author uniquely identifies with men through his refreshing blend of humor, storytelling, and practical experience. His southern style is relaxed and comfortable, converting the ridicule of the statement "C'mon, Man!" to an invitation for men to focus on values, connection, and relationship.
C'mon, Man! is for every man who has dealt with struggles or questions related to values, life balance, control, addiction, communication, fear, identity, transitions, leadership, forgiveness, or spirituality, to name just a few. It is both revealing and personal, equipping men to be better businessmen, friends, fathers, partners and husbands. C'mon, Man! explores the life and legacy of fulfillment and purpose that was meant for you!
Louis Bodnar
Steven and his friend, Vanessa Carson, face their worst nightmare during the ultimate crisis of a Second American Civil War, started by sinister and shadowy forces, and only Steven and Vanessa stand in the way. 
El Paso Sunset is the continuation of El Paso Sunrise, published September 24, 2019, also by Morgan James Publishing, that when taken together, are an explosive psychological and political thriller, a graphic story of evil in this world, and a timeless love about goodness, faith, grace, and friendship blossoming during a national emergency.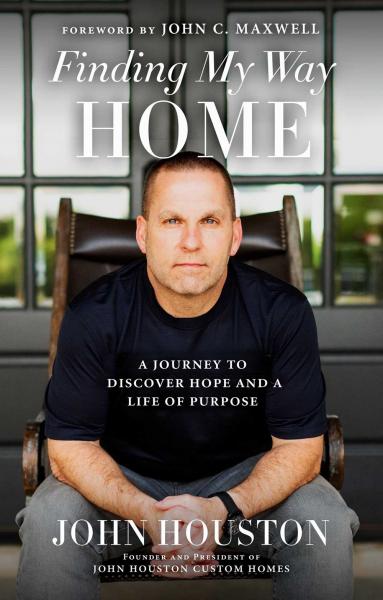 Finding My Way Home: A Journey to Discover Hope and a Life of Purpose 
John Houston, John C. Maxwell (Foreword by)
John Houston is a successful businessman who has created a one-of-a-kind homebuying experience through the six companies he leads. Yet, the path to getting where he it today has been a long road with the highest of highs and the lowest of lows. John faced the hardships growing up that could have permanently derailed his life and the start of his career was not at all what he thought it would be.   
In Finding My Way Home, John helps us learn how to fulfill our God-given purpose and see the workplace as a vehicle for ministry. Whether you are just starting your career or are a well-established leader, you will find encouragement and inspiration to live a life of meaning and purpose.
Kristen McKanagh
Hope Beiler needs Aaron Kanagy's help. She is determined to give her sister a beautiful new bed frame as a wedding present, and Aaron is the best carpenter around. Unfortunately, she can't move past something he said when they were younger, and there's unexplained animosity between their fathers. Aaron wishes he could spend more time honing his woodworking craft, but his parents need help running their gift shop. When Hope approaches him with a solution that will allow them both to achieve their goals, he accepts. 
Unfortunately, Hope's father discovers what they've been doing and forbids Hope from seeing the Kanagys anymore. Will these two strong-willed souls—and their families—learn that pride comes before every fall, but hope helps us rise again?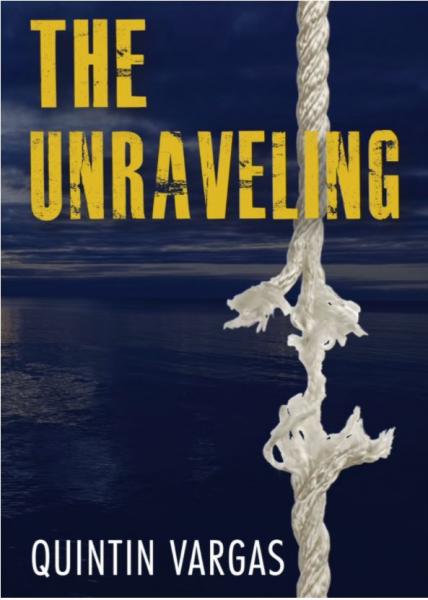 Quintin Vargas 
Psychoanalyst Nate Shelley and his family are back in Chicago attempting to settle into a tranquil life after escaping a European drug lord's quest for revenge. International criminal Diego Montemayor blames Nate and his family for the death of his wife. Three years after their return, Nate's wife is kidnapped. Following an anonymous tip, Nate tracks down his drugged wife to a local hotel room with a dead stranger in her bed. 
Although local officials enlist the help of federal authorities to solve the kidnapping and the murder, the investigation lingers without any resolution. With continued anonymous tips coming from Miro's kidnapper, Nate pursues a parallel investigation with the help of his family. At each step, Nate appears to get resistance and even opposition from the legal authorities that should be helping in the investigation. Finally, Nate concludes that unless he can confront the criminals responsible for the murder, his family will never be secure.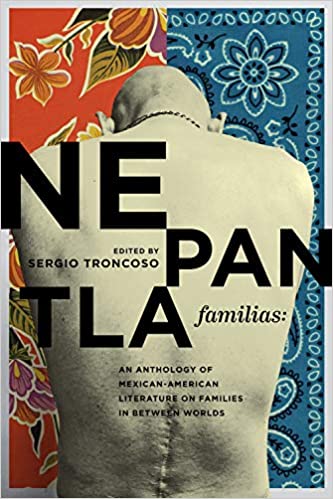 Nepantla Familias: An Anthology of Mexican American Literature on Families in between Worlds
(Wittliff Collections Literary Series) 
Sergio Troncoso (Editor)
Nepantla—or living in the in-between space of the borderland—is the focus of this anthology. The essays, poems, and short stories explore the in-between moments in Mexican American life, the family dynamics of living between traditional and contemporary worlds, between Spanish and English, between cultures with traditional and shifting identities. 
Edited by award-winning writer and scholar Sergio Troncoso, this anthology includes works from familiar and acclaimed voices such as David Dorado Romo, Sandra Cisneros, Alex Espinoza, Reyna Grande, and Francisco Cantú, as well as from important new voices, such as Stephanie Li, David Dominguez, and ire'ne lara silva. These are writers who open and expose the in-between places: through or at borders; among the past, present, and future; from tradition to innovation; between languages; in gender; about the wounds of the past and the victories of the present; of life and death.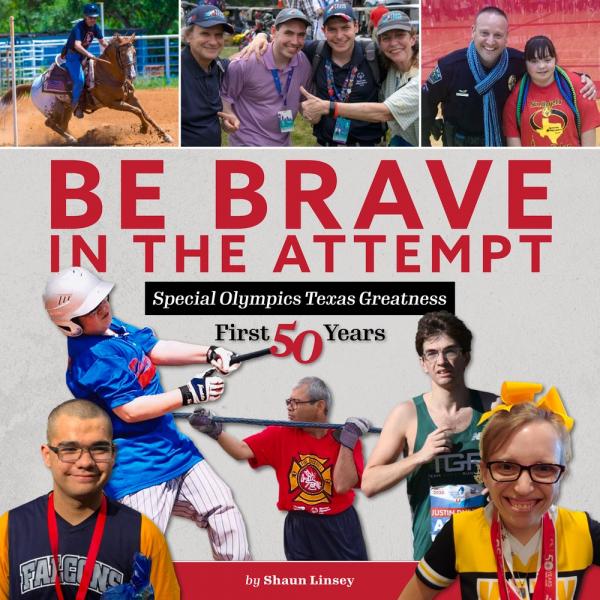 Be Brave in the Attempt: Special Olympics Texas Greatness: First 50 Years 
Shaun Lindsey
Special Olympics Texas started small in 1969. By its fiftieth anniversary, more than 58,000 athletes enjoyed the benefits of SOTX sports. The look on their faces during competition is a window to happiness and self-worth. The organization itself describes its mission as providing "year-round sports training and athletic competition in a variety of Olympic-type sports for children and adults with intellectual disabilities, giving them continuing opportunities to develop physical fitness, demonstrate courage, experience joy, and participate in a sharing of gifts, skills, and friendship with their families, other Special Olympics athletes, and the community."
The purpose of this volume is not only to chronicle some uniquely compelling stories of Special Olympics Texas, but to raise important funds for the participating athletes, as well. This beautiful book will enable future Special Olympics Texas athletes and their families to attend state meets. The result can change a life forever through the enduring gift of self-confidence. As one SOTX parent put it: "If everyone could share the outlook of these athletes, we'd live in a very happy world."
 
Sabina Khan
Seventeen-year-old Pakistani immigrant Zara Hossain has been leading a fairly typical life in Corpus Christi, Texas, since her family moved there for her father to work as a pediatrician. While dealing with the Islamophobia that she faces at school, Zara has to lay low, trying not to stir up any trouble and jeopardize their family's dependent visa status while they await their green card approval, which has been in process for almost nine years. 
But one day her tormentor, star football player Tyler Benson, takes things too far, leaving a threatening note in her locker, and gets suspended. As an act of revenge against her for speaking out, Tyler and his friends vandalize Zara's house with racist graffiti, leading to a violent crime that puts Zara's entire future at risk. Now she must pay the ultimate price and choose between fighting to stay in the only place she's ever called home or losing the life she loves and everyone in it.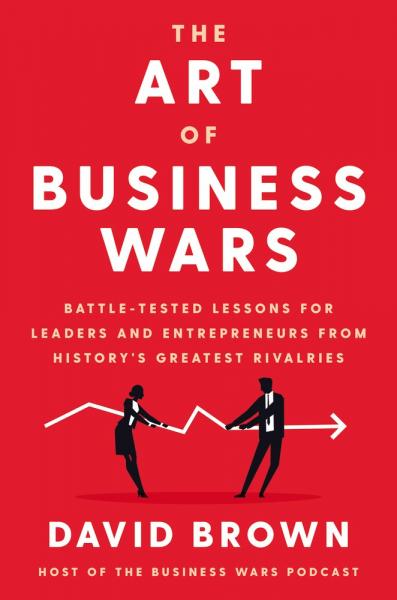 The Art of Business Wars: Battle-Tested Lessons for Leaders and Entrepreneurs from History's Greatest Rivalries 
David Brown
David Brown, host of the hit podcast "Business Wars," masterfully frames some of the biggest business rivalries in history using revered Chinese military strategist Sun Tzu's insights and pragmatic advice. Each rivalry he examines tells a story of combined wits, strategies, and resources. Brown chronicles the rise of companies as they vanquish rivals, formulate innovative plans, and adapt to keep up with shifting societal needs. The goal? Stay ahead of the competition and emerge victorious as an industry titan. 
By compiling powerful insights uncovered over hundreds of episodes and more than a year of in-depth research, Brown has developed a formula for business intrigue that uses popular history as a hook to lure readers in. The stories in The Art of Business Wars are fascinating, but the lessons we draw from them—about determination, ingenuity, patience, grit, subtlety, and other traits that contribute to a victorious enterprise—are invaluable, whether you're a software-slinging freelancer or the CEO of a multinational manufacturer.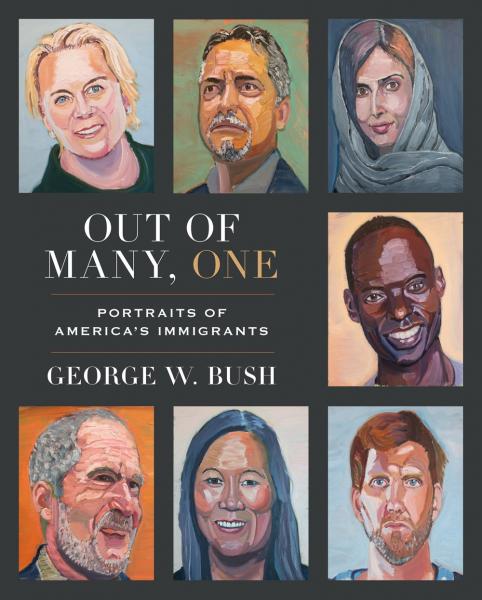 Out of Many, One: Portraits of America's Immigrants 
George W. Bush
The issue of immigration stirs intense emotions today, as it has throughout much of American history. But what gets lost in the debates about policy are the stories of immigrants themselves, the men and women who are drawn to America by its promise of economic opportunity and political and religious freedom—and who strengthen our nation through their contributions, in ways both ordinary and notable. 
President George W. Bush brings together fifty full-color portraits of men and women who have immigrated to the United States, alongside stirring stories of the unique ways each of them are pursuing the American Dream. Featuring men and women representing many cultures and nearly every region of the world, the book shows how hard work, strong values, dreams, and determination know no borders or boundaries and how immigrants embody values that are often viewed as distinctly American: a sense of optimism, a willingness to strive and to risk, and a spirit of self-reliance that runs deep in our immigrant heritage.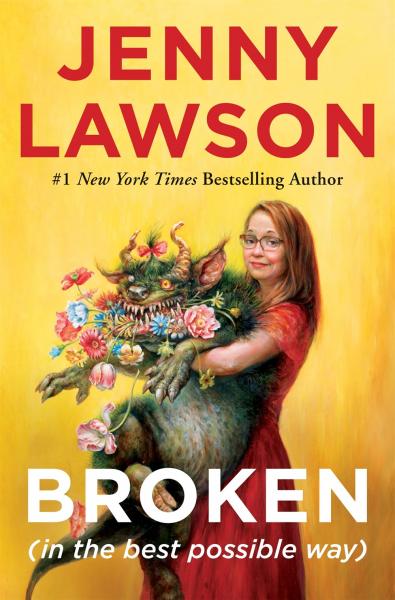 Broken (in the best possible way)  
Jenny Lawson
As Jenny Lawson's hundreds of thousands of fans know, she suffers from depression. In Broken, she explores her experimental treatment of transcranial magnetic stimulation with brutal honesty. But also with brutal humor.
Jenny discusses the frustration of dealing with her insurance company in "An Open Letter to My Insurance Company," which should be an anthem for anyone who has ever had to call their insurance company to try and get a claim covered. She tackles such timelessly debated questions as "How do dogs know they have penises?" We see how her vacuum cleaner almost set her house on fire, how she was attacked by three bears, business ideas she wants to pitch to Shark Tank, and why she can never go back to the post office. Of course, Jenny's long-suffering husband Victor—the Ricky to Jenny's Lucille Ball—is present throughout. A treat for Jenny Lawson's already existing fans, and destined to convert new ones, Broken is a beacon of hope and a wellspring of laughter.
***
 BUT WAIT, THERE'S MORE!
There are so many Texas books publishing in April that we couldn't feature all of them. The following books also publish in April:
Art
Texas by Koenemann
Biography & Memoir
100,000 Hearts: A Surgeon's Memoir by Denton A. Cooley
Paris Without Her: A Memoir by Gregory Curtis
The Hero Code: Lessons Learned from Lives Well Lived by Admiral William H. McRaven
Kicking and Screaming: A Memoir of Madness and Martial Arts by Melanie D Gibson
A Season with Mom: Love, Loss, and the Ultimate Baseball Adventure by Katie Russell Newland
Criticism & Culture
Freedom's Ring: Literatures of Liberation from Civil Rights to the Second Wave by Jacqueline Foertsch
All Societies Die: How to Keep Hope Alive by Samuel Cohn
Boom or Bust: Narrative, Life, and Culture from the West Texas Oil Patch by Sheena B. Stief (Editor), Kristen L. Figgins (Editor)
From a Taller Tower: The Rise of the American Mass Shooter by Seamus McGraw
Design
Best of Show by Donna Moss
Education
Segregation by Experience: Agency, Racism, and Learning in the Early Grades by Jennifer Keys Adair, Kiyomi Sánchez-Suzuki Colegr
Essays
Leaving Isn't the Hardest Thing: Essays by Lauren Hough
Faith & Inspiration
Family of Origin, Family of Choice: Stories of Queer Christians by Katie Hays, Susan A. Chiasson, Paula Stone Williams
Encouragement for an Exceptional Life by Victoria Osteen
Don't Drop the Mic: The Power of Your Words Can Change the World by T. D. Jakes
Shine Bright: 60 Days to Becoming a Girl Defined by God by Kristen Clark, Bethany Beal
Survivor: An Abortion Survivor's Surprising Story of Choosing Forgiveness and Finding Redemption by Claire Culwell, Lois Mowday Rabey, Steve Rabey 
Kingdom Men Rising: A Call to Growth and Greater Influence by Dr. Tony Evans
Fiction
Hummingbird Lane by Carolyn Brown
The Elephant of Belfast: A Novel by S. Kirk Walsh
Government & Politics
Religious Liberty in Crisis: Exercising Your Faith in an Age of Uncertainty by Ken Starr
History
What Is It about Texas by Scott Sosebee
Thurber by Deborah M. Liles
Picture Books
The Color Collector by Nicholas Solis, Renia Metallinou (Illustrator) 
My Lucky Skin by Omerine Aseh, MD, Maria Lia Malendrino (Illustrator)
The Stars Beckoned: Edward White's Amazing Walk in Space by Candy Wellins, Courtney Dawson (Illustrator)
Kondo & Kezumi Are Not Alone by David Goodner, Andrea Tsurumi (Illustrator)
Beyoncé by Nansubuga Nagadya Isdahl, Tammy Taylor (Illustrator)
Poetry
Letters Sent Inland: Selected Poems of Glynn Monroe Irby (Legacy collection from Hotpoet Press)
Romance
A Cowboy Kind of Love: Heart of Texas by Donna Grant
Must Love Cowboys (with bonus novel) by Carly Bloom
The Amish Cowboy's Homecoming by Ophelia London
Paranormal / Fantasy
A Witch's Brew, Conquest of the Veil Book III by Michael Scott Clifton
The Heron by Jean M. Roberts
The Wolf Wore Plaid by Terry Spear
Science & Technology
The Myth of Artificial Intelligence: Why Computers Can't Think the Way We Do by Erik J. Larson
NASA Space Shuttle: 40th Anniversary by Roger D. Launius, Piers Bizony
When Men Behave Badly: The Hidden Roots of Sexual Deception, Harassment, and Assault by David Buss
Big Bend National Park: Mexico, the United States, and a Borderland Ecosystem by Michael Welsh
Western
The Sheriff: A Novel by Robert Dwyer, Austin Wright
The Wolf Hunt: A Tale of the Texas Badlands (Derrick Miles Mysteries) by Will Brandon
Young Adult
Somewhere Between Bitter and Sweet by Laekan Zea Kemp
Look for your May Texas Books Preview on Sunday, May 2!