The Texas books publishing in April are as diverse and refreshing as the spring landscape, from poetry and biography to YA fiction and chupacabras
April's new releases of books about Texas, written by Texas authors, and sometimes both, run the gamut from architecture to Ginger Zee. In between are poetry, romance, murder, steak, biography, and chupacabras. And that's only the beginning. Enjoy!
Recent Studies Indicate: The Best of Sarah Bird
By Sarah Bird
(University of Texas Press)
In her first nonfiction collection, the beloved, award-winning Sarah Bird showcases four decades of wise yet riotously entertaining essays and articles on womanhood, Texas, motherhood, and her weird, wondrous journey as a writer.
Mama's Boy: A Story from Our Americas
By Dustin Lance Black
(Alfred A. Knopf)
Dustin Lance Black wrote the Oscar-winning screenplay for Milk and helped overturn California's anti–gay marriage Proposition 8, but as an LGBTQ activist he has unlikely origins—a conservative Mormon household outside San Antonio, Texas. His mother, Anne, was raised in rural Louisiana and contracted polio when she was two years old and was told that she would never have children or a family. Willfully defying expectations, she found salvation in an unlikely faith, raised three rough-and-rowdy boys, and escaped the abuse and violence of two questionably devised Mormon marriages before finding love and an improbable career in the U.S.. civil service. By the time Lance came out to his mother at age twenty-one, he was a blue-state young man studying the arts instead of going on his Mormon mission. She derided his sexuality as a sinful choice and was terrified for his future. It may seem like theirs was a house destined to be divided, and at times it was. This story shines light on what it took to remain a family despite such division—a journey that stretched from the steps of the U.S.. Supreme Court to the woodsheds of East Texas. In the end, the rifts that have split a nation couldn't end this relationship that defined and inspired their remarkable lives.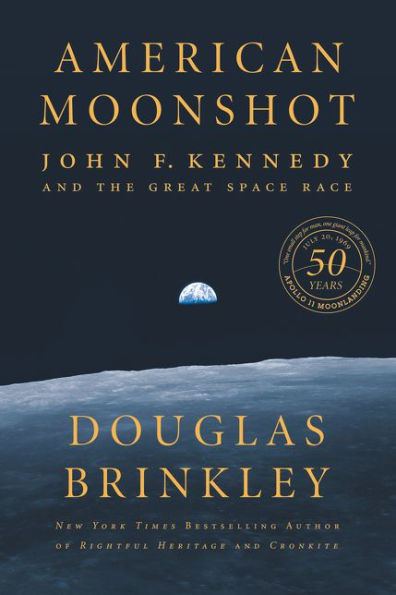 American Moonshot: John F. Kennedy and the Great Space Race
By Douglas Brinkley
(Harper)
In this engrossing, fast-paced epic, Douglas Brinkley returns to the 1960s to recreate one of the most exciting and ambitious achievements in the history of humankind. American Moonshot brings together the extraordinary political, cultural, and scientific factors that fueled the birth and development of NASA and the Mercury, Gemini and Apollo projects, which shot the United States to victory in the space race against the Soviet Union at the height of the Cold War. American Moonshot is a portrait of the brilliant men and women who made this giant leap possible, the technology that enabled us to propel men beyond earth's orbit to the moon and return them safely, and the geopolitical tensions that spurred Kennedy to commit himself fully to this audacious dream.
By Carolyn Brown
(Montlake Romance)
In the small town of Celeste, Texas, Mitzi Taylor has never quite fit inside the lines. Nearly six feet tall, flame-haired, and with a plus-size spirit to match every curve, she's found her niche: a custom wedding-dress boutique catering to big brides-to-be with big dreams. Taking the plunge alongside her two best friends, she's proud they've turned The Perfect Dress into a perfect success. Just when Mitzi has it all pulled together, Graham Harrison walks back into her life, looking for bridesmaid dresses for his twin daughters. A still-strapping jock whose every gorgeous, towering inch smells like aftershave, the star of all Mitzi's high school dreams is causing quite a flush. Is it just a hot summer fling, or are Mitzi's next designs for herself and seeing her own dreams come true?
By Rachel Caine
(Thomas & Mercer)
Gwen Proctor escaped her serial-killer husband and saved her family. What she can't seem to outrun is his notoriety. Or the sick internet vigilantes still seeking to avenge his crimes. For Gwen, hiding isn't an option. Not when her only mission is to create a normal life for her kids. But now, a threatened woman has reached out. Marlene Crockett, from the remote town of Wolfhunter, is panicked for herself and her daughter. When Gwen arrives in the small, isolated rural community, Marlene is already dead—her own daughter blamed for the murder. Except that's not the person Marlene feared at all. And Gwen isn't leaving until she finds out who that was.
To Stop a Warlord: My Story of Justice, Grace, and the Fight for Peace
By Shannon Sedgwick Davis
(Spiegel & Grau)
Late one night in the summer of 2010, Shannon Sedgwick Davis, a lawyer, human rights advocate, and Texas mom to two young boys, first met a Ugandan general to discuss an unconventional plan to stop Joseph Kony, a murderous warlord who'd terrorized communities in four countries across Central and East Africa. Sedgwick Davis had no roadmap for how to stop a violent armed group. She would soon step far outside the bounds of traditional philanthropy and activism and partner her human rights organization, the Bridgeway Foundation, with a South African private military contractor and a specialized unit within the Ugandan army. The experience would bring her to question everything she had previously believed about her role as a humanitarian, about the meaning of justice, and about the very nature of good and evil.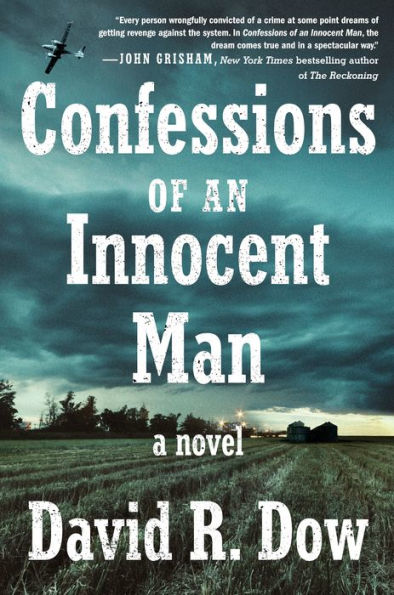 Confessions of an Innocent Man: A Novel
By David R. Dow
(Dutton)
Rafael Zhettah relishes the simplicity and freedom of his life. He is the owner and head chef of a promising Houston restaurant. A pilot with open access to the boundless Texas horizon. A bachelor, content with having few personal or material attachments that ground him. Then, lightning strikes. When he finds Tieresse—billionaire, philanthropist, sophisticate, bombshell—sitting at one of his tables, he also finds his soul mate and his life starts again. And just as fast, when she is brutally murdered in their home, when he is convicted of the crime, when he is sentenced to die, it is all ripped away. But for Rafael Zhettah, death row is not the end. It is only the beginning. Now, with his recaptured freedom, he will stop at nothing to deliver justice to those who stole everything from him.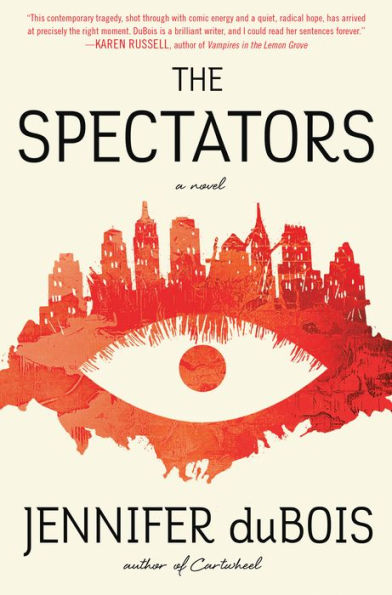 Jennifer duBois
(Random House)
Talk show host Matthew Miller has made his fame by shining a spotlight on the most unlikely and bizarre secrets of society, exposing them on live television in front of millions of gawking viewers. However, the man behind The Mattie M. Show remains a mystery—not only to his enormous audience, but to those who work alongside him every day. But when the high school students responsible for a mass shooting are found to be devoted fans, Mattie is thrust into the glare of public scrutiny, the wry, detached herald of a culture going downhill and going way too far. Soon, the secrets of Mattie's past as a brilliant young politician in a crime-ridden New York City begin to push their way to the surface.
Franklin Steak: Dry-Aged. Live-Fired. Pure Beef.
By Aaron Franklin, Jordan Mackay
(Ten Speed Press)
Aaron Franklin may be the reigning king of brisket, but in his off-time, what he really loves to cook and eat at home is steak. So, in this follow-up to his New York Times best-selling book Franklin Barbecue, the pitmaster extraordinaire teaches readers how to cook his favorite food to absolute perfection. With their trademark rigor and expertise, Franklin and coauthor Jordan Mackay go deeper into the art and science of cooking steak than anyone has gone before. They travel the world—beyond Franklin's native Texas to Spain, Scotland, California, and Japan—to uncover global steak preparations and traditions. They demystify cattle breeds, explore the technique of dry-aging, and even teach readers how to build custom, backyard grill setups inspired by the best steak chefs in the world. For any meat-lover, backyard grill-master, or fan of Franklin's fun yet authoritative approach, this book is a must-have.
The Chupacabras of the Río Grande
By Adam Gidwitz, David Bowles, Hatem Aly (Illustrated by)
(Dutton Books for Young Readers)
Elliot and Uchenna have only just returned from their most recent Unicorn Rescue Society mission when Professor Fauna whisks them away (Jersey, too!), on their next exciting adventure. This time, they're headed to Laredo, on the U.S..-Mexican border to help another mythical creature in need: the chupacabras. Teaming up with local kids Lupita and Mateo Cervantes—plus their brilliant mother, Dr. Alejandra Cervantes and her curandero husband Israel—the kids struggle to not only keep the chupacabras safe, but also to bring a divided community together once more.
By Greta Gorsuch
(Gemma Open Door)
In Japan, nothing is more familiar than the neighborhood post office, with its big red box in front and bright, welcoming windows. The post office has been Siya's favorite place since she was a child. Now a young woman, Siya is delighted to have a job at the Shindori Post Office in Shizuoka City, even though it is temporary. But her boss is a jerk. Born in Japan of a Japanese father and an Indian mother, Siya looks just a little different. The boss won't believe she is a native speaker and gives her a hard time every day. Adding to her worries, a motorbike bandit is stealing money from elderly customers who use post offices to do their banking. 
Spirit: The Life and Art of Jesse Treviño
By Anthony Head, Henry Cisneros (Foreword by) 
(Texas A&M University Press)
As he lay bleeding in a Vietnamese rice paddy, his right arm shredded by shrapnel, artist Jesse Treviño realized that he wanted to honor and preserve his family and his cultural heritage through his artwork. After receiving a Purple Heart and undergoing two years of rehabilitative therapy and the amputation of his right forearm—including his painting hand—Treviño enrolled in San Antonio College, determined to learn how to draw and paint with his left hand. In 1974 he produced the impressive La Historia Chicana, a one hundred-foot-long work embracing six centuries of Mexican American heritage now on display inside the Sueltenfuss Library at Our Lady of the Lake University in San Antonio. Since then, Treviño has completed many more paintings and public artworks, including Spirit of Healing, the nine-story hand-cut tile mosaic that graces Christus Santa Rosa Children's Hospital in downtown San Antonio. His work has been collected by the Smithsonian American Art Museum, the Lyndon Baines Johnson Library and Museum, and the San Antonio Museum of Art.
Melissa Kwasny
(Trinity University Press)
In Putting on the Dog, Melissa Kwasny explores the age-old relationship between humans and the animals that have provided us with our clothing: leather, wool, silk, feathers, pearls, and fur. From silkworms grown on plantations in Japan and mink farms off Denmark's western coast to pearl beds in the Sea of Cortés, Kwasny offers firsthand accounts of traditions and manufacturing methods—aboriginal to modern—and descriptions of the marvel and miracle of the clothing itself. What emerges is a fresh look at the cultural history of fashion. Kwasny travels the globe to visit both large-scale industrial manufacturers and community-based, often subsistence production by people who have spent their lives working with animals—farmers, ranchers, tanners, weavers, shepherds, and artisans. She examines historical rates of consumption and efforts to move toward sustainability, all while considering animal welfare, worker safety, environmental health, product accountability, and respect for indigenous knowledge and practice.
By Jon Land
(Forge Books)
1994: Texas Ranger Jim Strong investigates a mass murder on a dusty freight train linked to a mysterious, missing cargo for which no record exists. The Present: His daughter, fifth-generation Texas Ranger Caitlin Strong, finds herself on the trail of that same cargo when skeletal remains are found near an excavation site in the Texas desert. She's also dealing with the aftermath of a massacre that claimed the lives of all the workers at a private intelligence company on her watch. These two cases are connected by a long-buried secret, one that men have killed and died to protect. Caitlin and her outlaw lover Cort Wesley Masters must prove themselves to be as strong as steel to overcome a bloody tide that has been rising for centuries.
By David W. Lesch
(Polity)
Today Syria is a country known for all the wrong reasons: civil war, vicious sectarianism, and major humanitarian crisis. But how did this once rich, multi-cultural society end up as the site of one of the twenty-first century's most devastating and brutal conflicts? In this incisive book, internationally renowned Syria expert David Lesch takes the reader on an illuminating journey through the last hundred years of Syrian history, from the end of the Ottoman empire through to the current civil war. The Syria he reveals is a fractured mosaic, whose identity (or lack thereof) has played a crucial part in its trajectory over the past century. Only once the complexities and challenges of Syria's history are understood can this pivotal country in the Middle East begin to rebuild and heal.
By Naomi Shihab Nye
(BOA Editions Ltd.)
Internationally beloved poet Naomi Shihab Nye places her Palestinian American identity center stage in her latest full-length poetry collection for adults. The collection is inspired by the story of Janna Jihad Ayyad, the "Youngest Journalist in Palestine," who at age seven began capturing videos of anti-occupation protests using her mother's smartphone. Nye draws upon her own family's roots in a West Bank village near Janna's hometown to offer empathy and insight to the young girl's reporting. Long an advocate for peaceful communication across all boundaries, Nye's poems in The Tiny Journalist put a human face on war and the violence that divides us from each other.
By Kathryn O'Rourke (Editor)
(University of Texas Press)
This collection of writings and speeches by Texas's most renowned architect positions him among the leading midcentury modernist architects, including William Wurster, Louis Kahn, and I. M. Pei, who were his collaborators and intellectual peers. Acclaimed for his designs of the Trinity University campus, the Little Chapel in the Woods, the Texas Instruments Semiconductor Components Division Building, and numerous private houses, O'Neil Ford (1905–1982) was an important twentieth-century architect and a pioneer of modernism in Texas. Collaborating with artists, landscape architects, and engineers, Ford created diverse and enduringly rich works that embodied and informed international developments in modern architecture. His buildings, lectures, and teaching influenced a generation of Texas architects.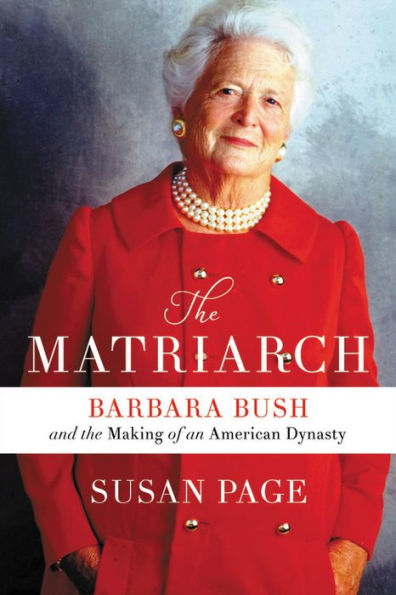 Barbara Bush and the Making of an American Dynasty
By Susan Page
(Twelve Books)
The Matriarch tells the riveting tale of a woman who helped define two American presidencies and an entire political era. Written by USA Today's Washington Bureau chief Susan Page, this biography is informed by more than one hundred interviews with Bush friends and family members, hours of conversation with Mrs. Bush herself in the final six months of her life, and access to her diaries that spanned decades. The Matriarch examines not only her public persona but also less well-known aspects of her remarkable life. As a girl in Rye, New York, Barbara Bush weathered criticism of her weight from her mother, barbs that left lifelong scars. As a young wife, she coped with the death of her three-year-old daughter from leukemia, a loss that changed her forever. In middle age, she grappled with depression so serious that she contemplated suicide. And as first the wife and then the mother of American presidents, she made history as the only woman to see—and advise—both her husband and son in the Oval Office.
John Poch
(Wordfarm)
In Texases, his fifth collection of poems, John Poch offers readers a kaleidoscope through which to view his home state—its geography and people, its past and present. Here is a mix of forms (prose poems, formal poems, free verse) and moods (awe, critique, humor) as vast and varied as the Texas landscape. Poet Grace Schulman describes it as an "ethereal" experience to enter into "poems visited by angels and biblical cadences and scriptural tones." And poet Patrick Phillips pronounces Texases to be "a kind of psalter, full of graceful and moving love songs to the land."
By Sharon Biggs Waller
(Henry Holt & Co. Books for Young Readers)
Camille couldn't be having a better summer. But on the very night she learns she got into a prestigious theater program, she also finds out she's pregnant. She definitely can't tell her parents. And her best friend, Bea, doesn't agree with the decision Camille has made. Camille is forced to try to solve her problem alone . . . and the system is very much working against her. At her most vulnerable, Camille reaches out to Annabelle Ponsonby, a girl she only barely knows from the theater. Happily, Annabelle agrees to drive her wherever she needs to go. And in a last-minute change of heart, Bea decides to come with.
Chasing Helicity Into the Wind
By Ginger Zee
(Disney-Hyperion)
When Helicity Dunlap flies for Texas to spend time with her best friend Mia she hopes to leave the tragedies of the devastating tornado and flash flood back in Michigan. Her responsibilities at Mia's Aunt Suze's beachfront bed and breakfast are pretty simple and leave her lots of time to enjoy hunting for sea glass, sunbathing, and exploring a summer romance. Helicity and her friends go out for a day sail and get caught up in a derecho—a line of intense, widespread, and fast-moving windstorms that once again turn her boat-and life-upside down. She'll have to face her fears and muster all her strength and knowledge to fight her way out of the nightmare.
A curated selection of new releases of books about Texas or by Texas authors for April 2019.