Mums, bluebonnets, roses, and more springing up in new Texas reads this month.
This month, Lone Star Lit has everything you need to kick your April into full bloom. Whether you're in the mood for a blossoming Texas romance, cozy mystery, or poignant memoir, our April roster of fresh, Texas-connected titles has you covered!
Matthew J. White
Law school dropout-turned-car salesman Guy Hastings's life goes from bad to worse when his status-seeking wife, Whitney, demands a "trial separation". Desperate to win her back, he hastens to Florida to attempt to save his precarious marriage. But Guy hasn't been in Tampa long when a shocking discovery compels him to hit the road in search of answers. Stranded in the panhandle, Guy teams up with Percy Templeton, an eccentric British winemaker who's traversing the continent in a misguided attempt to rekindle his tarnished brand. The pair soldier on in the Englishman's wine truck. When they finally reach New Orleans, what Guy experiences in the Big Easy forces him to admit he's been living a lie, in more ways than one.
Donnaldson Brown
In this moving and beautifully written novel, sixteen-year-old aspiring artist Leni O'Hare loves brainy, gentle Caleb McGrath so much that she keeps a secret from him that would prevent their escape from their crumbling families and the remote Texas town that will surely crush their dreams. But the choice she makes casts a shadow that follows them both, from Vietnam-era east Texas, to New York City's downtown art scene in the 1980s, up to the present day. 
Maryann Miller
A mentally-ill, unarmed, black man is shot by a white, rookie Dallas police officer, triggering violent late-night protests. Detectives Sarah Kingsly and Angel Johnson are thrust into the investigation of two subsequent murders, while desperately clinging to the threads of their partnership. 
Anne Bustard
FAR OUT! is a MG mystery with humor, hijinks, and heart in equal measure. Eleven-year-old Magnolia Jean Crook and other residents of Totter, Texas are over the moon about space. The upcoming First Annual Come On Down Day, where any and all extraterrestrials are welcome to visit, is only a week away. Before the kick-off party, a meteorite is stolen and threatens to eclipse the festivities. When the sheriff arrests Magnolia Jean's grandmother, MJ and her best friend Nick Lawless take the case.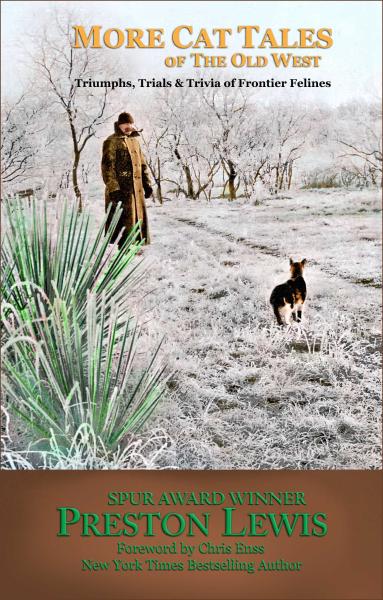 More Cat Tales of the Old West
Preston Lewis
In More Cat Tales of the Old West: Triumphs, Trials & Trivia of Frontier Felines, two-time Spur Award recipient Preston Lewis pulls together another amusing and eclectic collection of articles from western newspaper reports on frontier cats. In the sequel to his award-winning Cat Tales of the Old West: Poems, Puns & Perspectives on Frontier Felines, Lewis provides another engaging look at frontier felines from the perspective of pioneers. The author examines cats as frontier fighters, homebodies, workers, miners, criminals, and actors with enough colorful period anecdotes to satisfy both cat lovers and haters. With a foreword by New York Times bestselling author Chris Enss, More Cat Tales of the Old West provides an educational perspective on Old West history.
Marian O'Shea Wernicke
In the late 1860s in Bantry, Ireland, sixteen-year-old Eileen O'Donovan is forced by her family to marry an older widower whom she barely knows and does not love. Her brother Michael, at age nineteen, becomes involved with the outlawed Irish Republican Brotherhood, a secret organization dedicated to the violent overthrow of British rule in Ireland. Their fates intertwine when they each decide to emigrate to America, where both tragedy and happiness await them. An exciting coming-of-age story of a brother and sister in an Ireland still under the harsh rule of the British, Out of Ireland brings alive the story of our ancestors who braved the dangers of immigration in order to find a better life for themselves and their families.
Chris Mullen
When rustlers steal from a ranch on the outskirts of Lincoln, Rowdy is called to join the hunt and bring them in. But after a fight breaks out and one of the bandits ends up dead, a family member sets out for revenge. With love chasing Rowdy's heels, tragedy strikes when his new beloved is attacked in an act of revenge by the dead rustler's brother, and the town becomes tangled in turmoil. Rowdy, accompanied by new and old friends, sets out to track down those responsible for the attack and secretly hopes to find the attacker first so he can decide the lawful course of action…even though his heart craves revenge.
Ralph B. Lilly & Diane F. Kramer
One man's journey from doctor to patient to healer. Second Lives is a first-hand account of neurologist Ralph Lilly's recovery from a traumatic brain injury at age 44, when he was hit by a drunk driver. This tragic experience transformed his life and his approach to his neurology practice: doctors treat those with brain injuries, but loved ones heal them. The lessons Lilly learned during his own recovery enabled him to help others with theirs, and some of their amazing stories round out the book.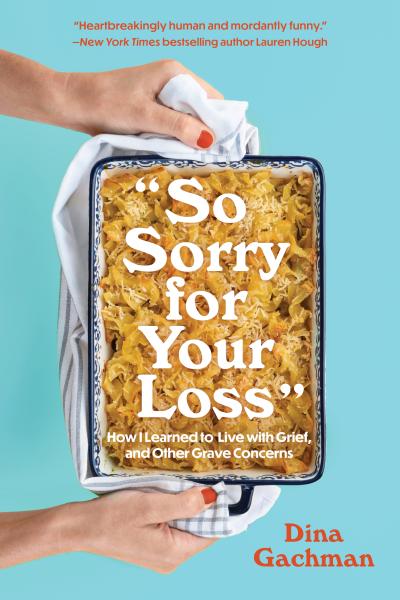 Dina Gachman
A heartfelt exploration about what it means to process grief, by a bestselling author and journalist whose experience with two devastating losses inspired her to bring comfort and understanding to others. Since losing her mother to cancer in 2018 and her sister to alcoholism less than three years later, Dina Gachman has dedicated herself to understanding what it means to grieve, heal after loss, and the ways we stay connected to those we miss. Through a mix of personal storytelling, reporting, expert insight and even moments of humor, Gachman has provided a compassionate and compelling resource for anyone looking for grief books —whether the loss is a family member, beloved pet, or a romantic relationship. 
Jodi Thomas
From beloved New York Times bestselling author Jodi Thomas, the first in a heartwarming new series that is the epitome of comfort reading. In a small Texas town where most families go back generations, four strangers meet and unite as they bury a father none of them has ever seen and begin slowly to piece together a bond that will not only change them, but the community for the better. Perfect for fans of Robyn Carr and Susan Mallery and set in the charming small town of Honey Creek, Texas, New York Times bestselling author Jodi Thomas's latest novel tells the heartwarming, tenderly romantic tale of a man who drives his car off a cliff—straight into a life he never imagined . . .
Shanessa Gluhm
In 1988, Sloan Hadfield's brother Ridge went fishing with their father and never came home. Ridge's body was never recovered, and Sloan's mother— a brilliant ornithologist— slowly descended into madness. Now twenty years later, Sloan's life is unraveling. She's forced to return home when her mother is discharged from a mental health facility. Overwhelmed by unanswered questions, Sloan returns to the last place her brother was seen all those years ago: Crow's Nest Creek. There, she is shocked to hear a crow murmuring the same syllable over and over: Ridge, Ridge, Ridge. When the body of another boy is found, Sloan begins to question what really happened to her brother all those years ago. What she discovers will shock her small community and turn her family upside down.
Maggie Sims
A widow with no knowledge of carnal desire, a rake bored with even the most hedonistic pleasures, and a game of truth or dare…
Natalie Walters
When Lyla Fox receives a threatening letter from a man she put in prison, she uncovers clues that lead to a deadly government conspiracy—making her a target that fellow SNAP Agent Nicolás Garcia will protect at all costs. But working with Lyla proves to be more dangerous than he expects—for the mission and for his heart.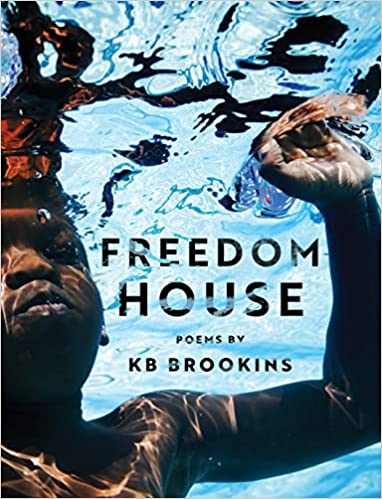 KB Brookins
In this debut full-length collection, KB Brookins's formally diverse, music-influenced poetry explores transness, politics of the body, gentrification, sexual violence, climate change, masculinity, and afrofuturism while chronicling their transition and walking readers through different "rooms". The speaker isn't afraid to call themselves out while also bending time, displaying the terror of being Black/queer/trans in Texas, and more — all while using humor and craft.
Judy Alter
Deep in Texas Trouble is all about love and romance—and murder! It's Christmas in Texas. Henny's best friend, Charlie, is marrying the love of her life, rich and spoiled Rick Scott, and Henny is to cater the wedding supper. Irene, faux French chef, diva, and Henny's one-time mentor, and Chance, Irene's billionaire lover, are spending the holiday with Henny's family, and Irene steps in as Henny's sous chef. When there's a sensational murder at the supper, Irene is the prime suspect. Things are complicated by a wild set of characters and events—a mysterious stranger, threatening notes, a runaway couple, and a kidnapping. But Henny persists—and learns that there are all kind of couples in this world.
Amy J. Schultz
The closest you'll ever get to seeing someone actually wear their hearts on their sleeves is in Texas, every fall, at the local high school homecoming game. They're called homecoming mums. They are as bodacious as football, as irresistible as a juicy rumor, and as deep as a momma's love. Through her original photography and collection of stories from across and beyond the Lone Star State, Amy J. Schultz takes us deep in the heart of mum country. You'll meet kids who wear them, parents who buy them, and critics who decry them as just another example of consumerism gone wild. But mostly, you'll discover that just like every ritual which stands the test of time, someone is keeping the tradition alive. Someone like Mom.
Thia Finn
Copper Crowns, a band on the cusp of stardom, rolls through Texas promoting its newest album. The rock band's bass player, Wix, and drummer, Arch, take a side trip in the Houston area looking for a new adventure. What Wix never plans for is finding a woman unlike he's ever known. Bardot lives a solemn life on a sailboat where she runs day trips from the Galveston area into the bay and Gulf of Mexico. Where Wix thrives on performing for thousands, Bardot loves nothing more than a day on the water where the only sound comes from the seagulls flying overhead. Fire and water have more in common than these two but their need to be together forces them to search their hearts for a glimpse of a future they both want.
Lori Roberts Herbst
Wedding bells are ringing in Rock Creek Village. But when a venomous villager crashes the nuptials, events take a toxic turn…. The long-awaited day has arrived—Callie Cassidy's best friend is tying the knot. The wedding is perfect—even Callie's golden retriever and her tabby cat have donned tuxes for the occasion. Callie's trainee is documenting every moment, with the help of twin brother. Then an uninvited visitor barges into the Event Center—the twins' absentee father—and an angry altercation ensues. When their father later winds up in a coma, the victim of poisoning, suspicion mounts against the twins. With detectives stonewalling her, Callie turns for help to her family and friends. Together, can they prove the twins' innocence—and reveal the true culprit?
K.S. Jones
For airline pilot Addy Piper, the sky is a refuge from a past filled with memories of a family she lost. Now, through an industry-wide furlough, life as she knows it is gone again. While interviewing as a private pilot for a Texas Hill Country billionaire, Addy chooses a B&B from an outdated brochure. The owner of The Bluebonnet House admits he should have closed it four years ago when his wife died, but when he looks at his daughter, he sees her mother and can't let go of the dream. Lonely and alone, the pilot and the widower turn to each other. When forced to confront painful memories, their broken hearts will open, or close completely, to a future no one believes can exist.
Texas Rose Happily Ever-After: A Texas Rose Ranch Novel
Katie Graykowski
Princess A-Lee Von Claremont is on a mission to find her maternal grandfather. The last place he worked was the Texas Rose Ranch. San Antonio Rose--the 5th son of the famed Texas Rose Ranch is finally home for good. When he and A-Lee join forces to find her grandfather, what they find changes their lives forever.
BUT WAIT, THERE'S MORE!
There are so many Texas-connected books publishing this month that we couldn't feature all of them. The following books also publish in April:
BOOKS FOR YOUNG READERS
¡Ay, Mija! by Christine Suggs
Debbie's Song by Ellen Leventhal
Felice and the Wailing Woman by Diana Lopez
Fort Worth, Texas, That's My Town!: A Young People's History by Richard F. Selcer, Deran Wright (Illustrator)
Harvest House by Cynthia Leitich Smith
The Little Mermaid: Against the Tide by J. Elle
The Loud Librarian by Jenna Beatrice, illustrated by Erika Lynne Jones
Poppy Through The Paintings by Julie Lucht 
NONFICTION
Armadillos to Ziziphus: A Naturalist in the Texas Hill Country by David Hillis
Casting Forward: Fishing Tales from the Texas Hill Country by Steve Ramirez
Dancing with Monsters by Dr. Todd Dewett
Dostoevsky on Guadalupe Street: Writings from the Edge by Rafael C.  Castillo
Follow Me to Hell: McNelly's Texas Rangers and the Rise of Frontier Justice by Tom Clavin
Hard to Find by Meredith Janning
Koresh: The True Story of David Koresh and the Tragedy at Waco by Stephen Talty
Nested Ecologies: A Multilayered Ethnography of Functional Medicine by Rosalynn A. Vega
Steeped in a Culture of Violence by Brandon T. Jett and Kenneth W. Howell
Sue Monk Kidd: A Collection of Critical Essays by Deborah J. Kuhlmann
Texas Water Safari by Bob Spain and Joy Emshoff
Walking TCU by Joan Hewatt Swaim and Phil Hartman
Wild Edible Plants of Texas by Charles W. Kane
Woodlands Art Benches, The: Sparking Connections by Dede Fox
Y'all Eat Yet?: Welcome to the Pretty B*tchin' Kitchen by Miranda Lambert
MYSTERY
A Bookworm of a Suspect Anthology by Verena Deluca and Brittany Brinegar
A Cold and Calculating Tail by Rachel Woods
All He Has Left by Chad Zunker
Azure and the Case in Haunted, Texas by Verna Deluca
The Bark of Zorro by Kathleen Y'Barbo
Dare or Die by Amy Shojai
Deep Tide by Laura Griffin
Fiddling with Fate by Diane Kelly
Forgotten War by Don Bentley
Hallowed Ground by Linda Castillo
Hard Rain by Samantha Jayne Allen
The Hexed Hunt by Cate Lawley
Lethal Pursuit by Roxanne Rustand
Mason: Beckett Brothers by D. Lynette
Murder on the Angelina by Bruce Hammack
Sunshine and Secrets by Becki Willis
That Dog Won't Hunt by Aimee Gilchrist
The Visitor Sees a Ghost by Lill Kohler
ROMANCE & POETRY
A Charming Single Dad by Heatherly Bell
A Kiss from the Past by Kelly Cain
A Match for Bret by Patricia PacJac Carroll
A Run Between the Raindrops by Linda Hoard
The Accidental Mail Order Bride by Charlotte Dearing
Amelia's Storm by Charlotte Dearing
Bear With Me Now by Katie Shepard
The Billionaire Cowboy's Proposal by Kris Bock
Clash of Hearts by Jo Grafford
Corrupted Union by Jill Ramsower
Day Break by Jill Sanders
Destroyed by Redemption by VJ Silvey
The Duke and the Governess of Baringdale by Dorothy Sheldon and Amanda Stones
The Gift of Faith by Kristen McKanagh
Guarding Georgia by Anna Brooks
Honorably Engaged by Kasey Stockton
Jacob by Sylvia McDaniel
Kiss Me, February by Bokerah Brumley
Levi And The Mail Order Bride by Caroline Clemmons
The Loner by Diana Palmer
Make Believe Match by Joanne Rock
Memories of the Heart by Valerie Bodden
Mr. Undeniable by Lori Wilde
Owen by Chris Keniston
Riding Shotgun by Barb Han
Royal: Bite-sized sweet royal romance reads by Teri Wilson
Saved by the Texas Cowboy by Karen Whiddon
Self-Made Fortune by Judy Duarte
Soldier Cowboy by Heatherly Bell
Starting Over at Trevino Ranch by Amy Woods
Texas Ranch Target by Virginia Vaughn
Their Amish Second Chance by Pamela Desmond Wright and Cathy Liggett
Tomorrow's Lasting Joy by Naomi Rawlings
Turbulence & Fluids by Karla Morton
Wanted in Texas by Sandy Appleyard
What the Hex by Jessica Clare
The Widow's Cloak by Lynne Tagawa
OTHER FICTION
A Short Rope for a Tall Man by Nate Morgan
Ab(solutely) Normal: Short Stories That Smash Mental Health Stereotypes Anthology
The Blood Gift by N.E. Davenport
The Boys by Parman Reynolds
The Disappeared by Andrew Porter
The Haunting of Alejandra by V. Castro
Izzy by Caleb Gammons
Lone Star Legacy by William W. Johnstone and J.A. Johnstone
Prophecy of the White Buffalo by Jacqueline Pelham
Nueces Truth: Texans Face War's Realities by Mark Greathouse
The Secret Language of Prairie Dogs by James Villanueva
Starry Starry Night by Larry Farmer
Stories from the Sheriff's Daughter by Lareida Buckley
Texas Cruel by Regina Watts
War of Torment by Ronie Kendig