Join us on Book Blog Tour!
AMONG THE INNOCENT
by MARY ALFORD
Fiction / Christian / Suspense
Publisher: Revell
Date of Publication: June 7, 2022
Number of Pages: 304 pages 
ABOUT THE BOOK: When Leah Miller's entire Amish family was murdered ten years ago, the person believed responsible took his own life. Since then, Leah left the Amish and joined the police force. Now, after another Amish woman is found murdered with the same MO, it becomes clear that the wrong man may have been blamed for her family's deaths.
As Leah and the new police chief, Dalton Cooper, work long hours struggling to fit the pieces together in order to catch the killer, they can't help but grow closer. When secrets from both of their pasts begin to surface, an unexpected connection between them is revealed. But this is only the beginning. Could it be that the former police chief framed an innocent man to keep the biggest secret of all buried? And what will it mean for Leah--and Dalton--when the full truth comes to light?
USA Today bestselling author Mary Alford keeps you guessing as two determined souls plumb the dark depths of the past in order to forge a brighter future--together.
CLICK TO PURCHASE!
│ Amazon│Baker Book House | Christianbooks.com
ABOUT THE AUTHOR: Mary Alford is a USA Today bestselling author who loves giving her readers the unexpected, combining unforgettable characters with unpredictable plots that result in stories the reader can't put down. Her titles have been finalists for several awards, including the Daphne Du Maurier, the Beverly, the Maggie, and the Selah. She and her husband live in the heart of Texas in the middle of 70 acres with two cats and one dog.
◆  WEBSITE  ◆  FACEBOOK  ◆ TWITTER ◆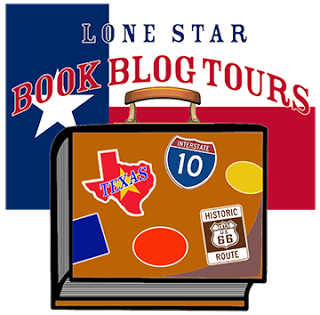 Click the blog names for direct links to book reviews & special features. 
| | | |
| --- | --- | --- |
| 6/7/22 | Guest Post | |
| 6/7/22 | BONUS Promo | |
| 6/8/22 | Review | |
| 6/8/22 | BONUS Promo | |
| 6/9/22 | Character Interview | |
| 6/10/22 | Review | |
| 6/11/22 | Deleted Scene | |
| 6/12/22 | Scrapbook Page | |
| 6/13/22 | Review | |
| 6/14/22 | Excerpt | |
| 6/15/22 | Review | |
| 6/16/22 | Review | |
| 6/16/22 | BONUS Review | Julia Picks 1 |
Giveaway ended June 17, 2022