"Beyond Haiku: Women Pilots Write Poetry" publishes October 27, 2021
"These women pilots of the past and of the present have forged their own paths"
Proceeds fund aviation scholarships for aspiring women aviators.
DALLAS, Texas —Following the success of "Beyond Haiku: Pilots Write Poetry," American Airlines Captain Linda Pauwels expands her literary wings to capture the soaring beauty and adventure captured in the words of 58 female pilots in her new book: "Beyond Haiku: Women Pilots Write Poetry."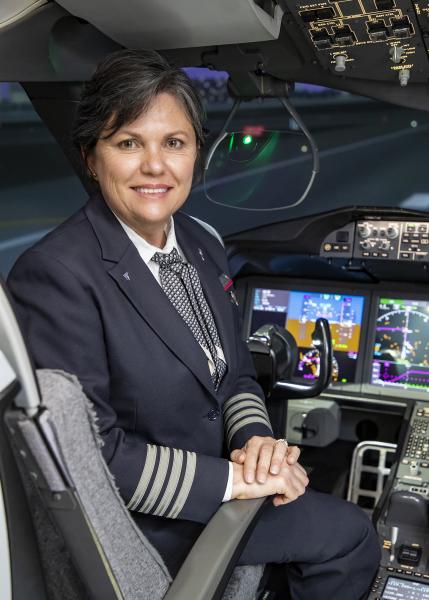 Pauwels, an instructor pilot on the Boeing 787 and former aviation columnist for the Orange County Register, is set to debut her new book on October 27. The book presents a curation of haiku and short poems from 58 pilots from 10 countries and features creative illustrations by children of pilots, aged 7 to 17.  
Paying homage to the genre, each chapter begins with a haiku from poets who are recognized as haiku masters. Pauwels includes a special page encouraging readers to write haiku by detailing instructions as well as resources. All proceeds from the Beyond Haiku series fund aviation scholarships that help a new generation of pilots enter this field.
Pauwels saw a commonality of feelings about flying among the many poetry contributions she received. That discovery spurred her to investigate the lives of aviation trailblazers. The result was learning that admired American aviatrix, Amelia Earhart, had written poems and short stories. Pauwels masterfully weaves these previously unpublished works into her book, along with poetic elements from pilots of earlier times, including Delphine Bohn, Nadine Ramsey, and Louise Thaden.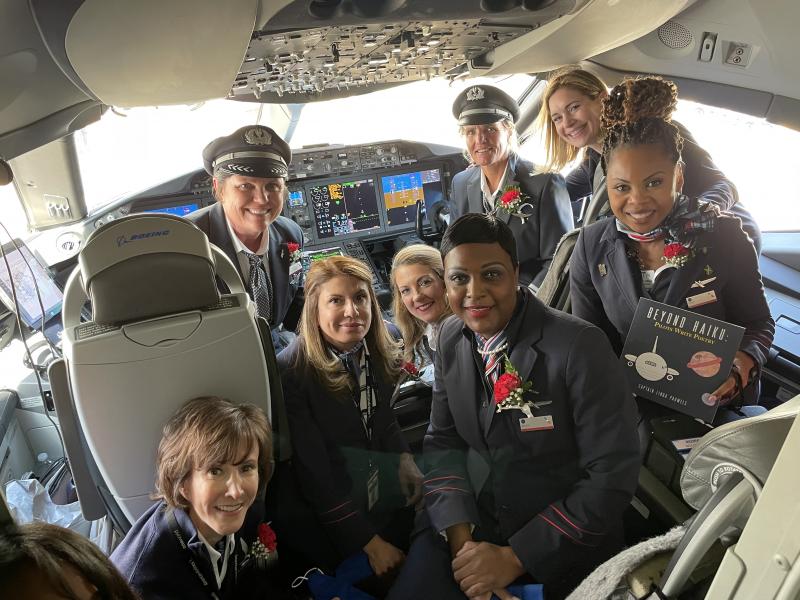 "It was quite extraordinary to find this creative side of Amelia, and I know that people who are passionate about American aviation would enjoy reading this," Pauwels said.
"Thanks to the Purdue Research Foundation, for granting me permission to publish eight of Amelia's poems which date back to the early 1920s. Many of these writings have not seen the light of day."
Pauwels wants her readers to see how these women pilots of the past and of the present have forged their own paths in what is known as a man's profession.
"These voices that I've presented build upon the themes that are so important to women pilots: strength and endurance, radiance and beauty, love of flying and finding balance," she said.
"Beyond Haiku: Women Pilots Write Poetry," is available on Amazon. For information about the "Beyond Haiku" series, visit this link.
Read pre-release coverage on Earhart's hidden poems by The Washington Post and a book review in Spanish by Diario Las Americas.