Follow along with the Lone Star Lit Book Blog Tour!
Sunday, February 21, 2021
ALFIE CARTER
By BJ Mayo
Published by Skyhorse Publishing
Pages: 288
Published: January 19th, 2021
Categories: Southern Fiction / Rural Fiction / Mystery
ABOUT THE BOOK: The seemingly never-ending Cabinda War (1975—) has left multitudes dead in its wake and thousands of children homeless and orphaned.
Jackaleena N'denga, a young Angolan girl, has become the sole survivor of one specifically brutal village massacre carried out by a band of guerrilla boy-soldiers.
Jackaleena's resilience leads her to an orphanage on the west coast of Africa, known as Benguela by the Sea, where she and other children are taken in and protected. Her brilliant mind and endless questions capture the heart of her mentor, Margaret, who ensures her that her survival thus far—especially being the survivor from her village—must mean she has big things ahead of her. When the opportunity arises, she must find her purpose.
Not without a plan, Jackaleena stows away on a mercy ship that has made its yearly visit to the orphanage and is now preparing to return to America. Her journey takes her across the ocean, into the arms of New York City's customs officials, and finally into placement in a temporary foster home in Texas.
Enter Alfie Carter—a workaholic, small-town detective who is also battling memories of his past. His life is forever changed when he meets a young African girl looking for her higher purpose.
ABOUT THE AUTHOR: BJ Mayo was born in an oil field town in Texas. He spent the first few years of his life living in a company field camp twenty-five miles from the closest town. His career in the energy industry took him to various points in Texas, New Mexico, Colorado, Utah, Louisiana, Bangladesh, Australia, and Angola West Africa. He and his wife were high school sweethearts and have been married for forty-six years with two grown children. They live on a working farm near San Angelo, Texas.
Visit BJ Mayo at his website: https://bjmayo.com/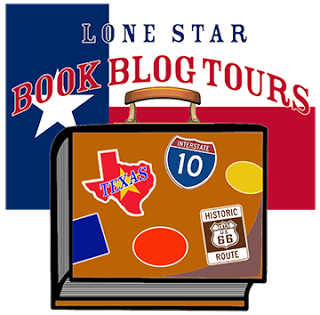 Click the blog names for direct links to book reviews.
| | | |
| --- | --- | --- |
| 2/23/21 | Promo | |
| 2/23/21 | Review | |
| 2/23/21 | BONUS Promo | |
| 2/24/21 | Review | |
| 2/24/21 | Review | |
| 2/25/21 | Review | |
| 2/25/21 | BONUS Promo | |
| 2/26/21 | Review | |
| 2/27/21 | Review | |
| 2/28/21 | Review | |
| 3/1/21 | Review | |
| 3/1/21 | Review | |
| 3/2/21 | Review | |
| 3/2/21 | Review | |
| 3/3/21 | Review | |
| 3/3/21 | Review | |
| 3/4/21 | Review | |
| 3/4/21 | Review | |
Giveaway runs February 23-midnight, CST, March 4, 2021