Follow along with the Lone Star Lit Blog Tour!
Sunday, September 27, 2020
SIX FEET UNDER TEXAS:
Unique, Famous, & Historic Graves in the Lone Star State
(Cemetery Tales Book 1)
by TUI SNIDER
Genre: Nonfiction / Texana / History / Texas Travel
Publisher: Castle Azle Press
Date of Publication: August 15, 2020
Number of Pages: 250 pages 
ABOUT THE BOOK: Cemeteries become open-air museums when Tui Snider takes you on a playful-but-informative tour of Texas burial grounds. Along the way you will see photos of and learn stories about:
Forgotten History
Gold buried under a cemetery tree
Black man whose grave taunts the KKK
Real cowboys who inspired Larry McMurtry's Lonesome Dove
 
Tragic Tales
Little girl who inspired the Amber Alert system
Nuclear power whistleblower's grave
Monument for slaughtered conscientious objectors
 
Unusual Characters
Frenemies chained together in death
Buried whisky and an air tube at his grave
Buried at her husband's feet
 
Unsolved Mysteries
Who killed Diamond Bessie?
Unnamed one-legged tightrope walker
Space alien grave
 
Unique Monuments
Jesus in cowboy boots
Grand piano grave
Famous lizard in a velvet-lined casket
…and many more! 
ABOUT THE AUTHOR: Tui Snider is an author, speaker, photographer, YouTuber, podcast host, and musician who researches historic cemeteries and symbolism, offbeat Texas travel, overlooked history, and haunted lore. As she puts it, "I used to write fiction–but then I moved to Texas!" 
Snider's best-selling books include Understanding Cemetery Symbols, 100 Things to Do in Dallas-Fort Worth Before You Die, Paranormal Texas, and many more. Snider has several books in progress and enjoys connecting with readers all over the globe through social media, her weekly newsletter, and website: TuiSnider.com.
◆  WEBSITE  ◆  FACEBOOK  ◆  TWITTER  ◆
◆  AMAZON AUTHOR PAGE  ◆  GOODREADS  ◆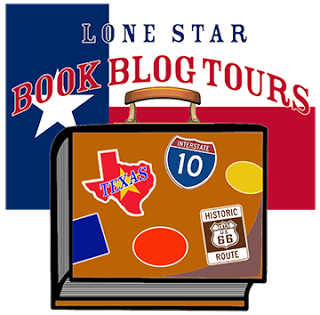 Click for direct links to special features and book reviews. 
| | | |
| --- | --- | --- |
| 9/29/20 | Review | |
| 9/29/20 | Review | |
| 9/30/20 | Review | |
| 10/1/20 | Review | |
| 10/1/20 | Review | |
| 10/2/20 | Review | |
| 10/2/20 | Review | |
| 10/3/20 | Review | |
| 10/4/20 | Review | |
| 10/5/20 | Review | |
| 10/6/20 | Review | |
| 10/7/20 | Review | |
| 10/7/20 | Review | |
| 10/8/20 | Review | |
| 10/8/20 | Review | |
Giveaway runs September 29-midnight, CDT, October 9, 2020