Longlists are packed with Lone Star Lit
Sunday, February 23, 2020
More than 140 books across eight categories were put forward for consideration for the 30th Annual Reading the West Book Awards. Booksellers across twelve states are reviewing the books now, and the category shortlists will be announced on April 15.
Browse through the nominated books, click on the book jackets to buy the books from an independent bookseller near you, and get ready to vote for your favorites in each category beginning April 15.
The winning books will be announced on May 20.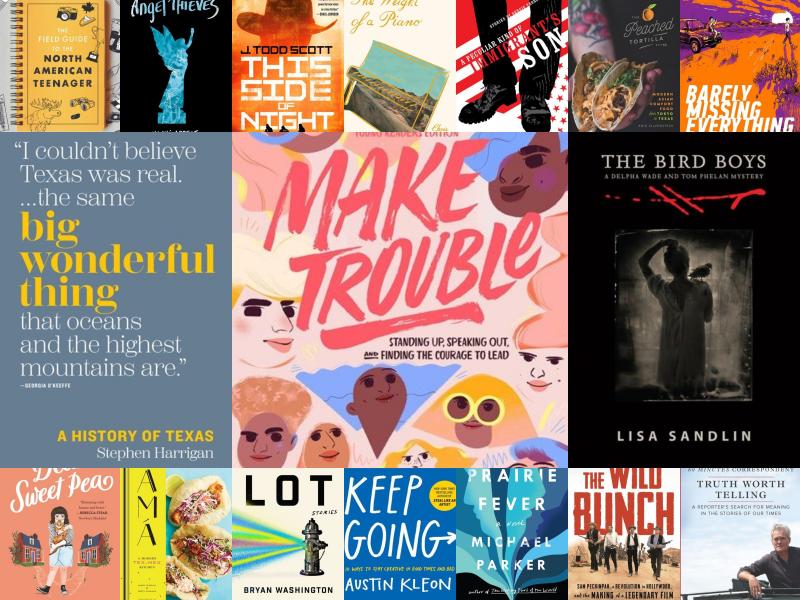 The categories are:
Adult Fiction: Novels, short story collections, and fiction anthologies; Adult Narrative Nonfiction: Essays, memoirs, histories, and more; Adult Photography, Art, Illustrated Nonfiction; Young Adult: Fiction and nonfiction titles aimed at readers ages thirteen and up; Young Readers: Fiction and nonfiction titles aimed at children ages seven to twelve; Picture Books: Illustrated books written for younger readers; Eating the West: Cookbooks and culinary writing; and the Reading the West Advocacy Award: Books that promote equity and inclusivity and/or address themes of social, economic, or environmental justice.
The Reading the West Book Awards are sponsored and promoted by independent booksellers across twelve western and mid-western states. The awards honor the best fiction, non-fiction, and illustrated books for adults and children set in one of the states or created by an author or artist living or working in the region. The awards, given to books published in the previous calendar year, celebrate the spirit of the west and the rich variety of writing in and about this region, and reflect the extraordinary diversity of the reading public.
The Reading the West Book Awards are administered by the Mountains & Plains Independent Booksellers Association whose mission is to support and promote independent booksellers in our region, raise awareness of the value of locally owned businesses in our communities, and celebrate literary culture and an open exchange of ideas as crucial to a free society.